The personal life of Special Agent Carter Hope is the foundation of one of the intricate storylines of ABC's police procedural series 'The Rookie: Feds.' In the premiere episode of the series, his wife makes the decision to move from Los Angeles with their divorce on the horizon. Although Carter tries to save the sinking ship his marriage has become, he eventually fails. In the thirteenth episode of the series, he tries to get back to the dating scene with the help of Simone Clark and Laura Stensen. While Simone tries to find potential partners for Carter using a dating app, she witnesses him getting closer to a nurse named Fortune. If you are intrigued by Fortune, here's everything you need to know about her! SPOILERS AHEAD.
Who is Fortune?
Fortune is the daughter of Jasmine, a prisoner Carter and Simone meet while they work undercover at a prison to capture "The Reaper." Jasmine recognizes Carter as an FBI officer and threatens to expose his real identity to gain her freedom. He looks into her case and finds out that she deserves to get out and facilitates her release, paving the way for Jasmine and Fortune's reunion. Fortune expresses her gratitude towards him, which is evident in the thirteenth episode as well. Carter, on the other hand, feels comfortable enough to let his guard down in front of the nurse.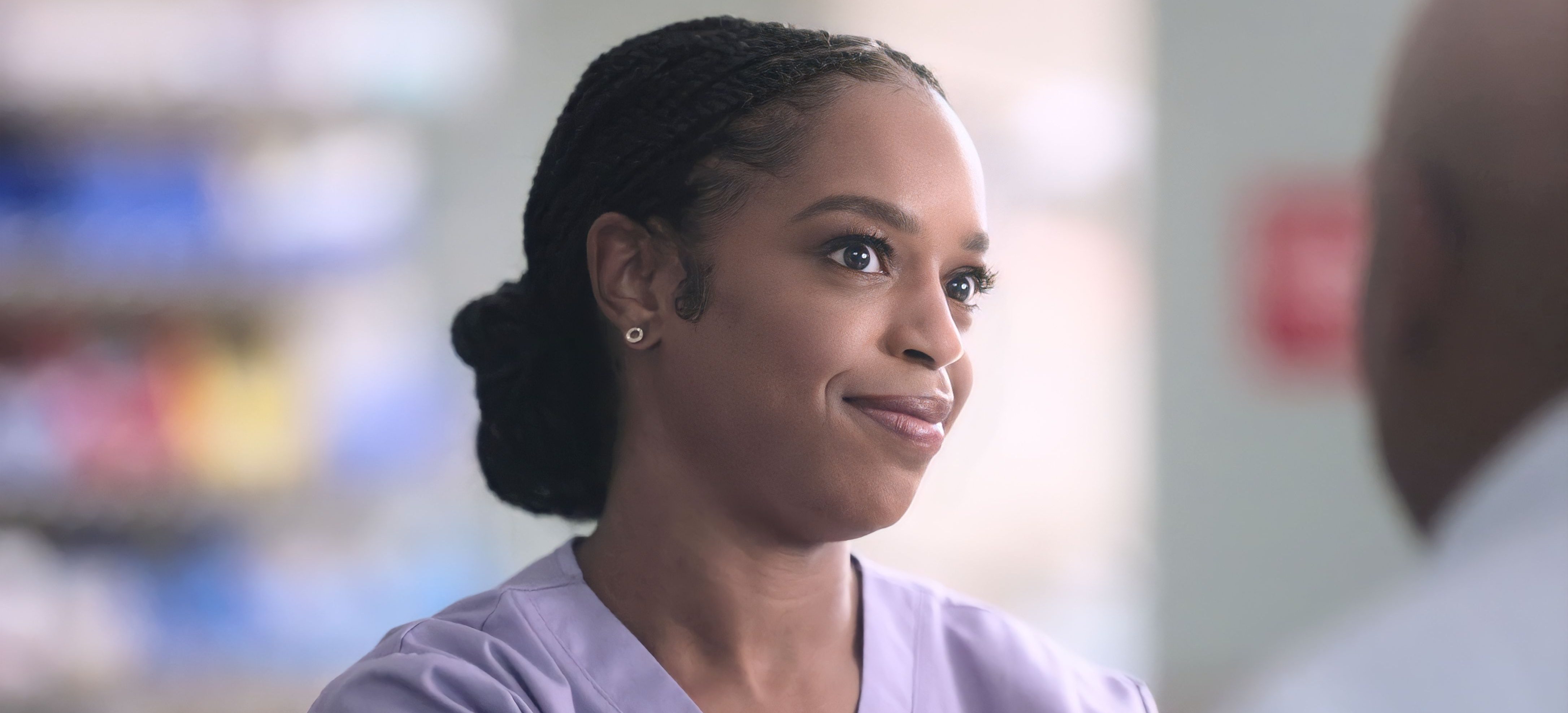 In the thirteenth episode of the series, Carter sustains an injury amid an investigation and Fortune takes care of him while he is at the hospital. Simone, who gets astounded seeing Carter's soft side whenever he is in the presence of Fortune, encourages him to date her. As his investigation progresses, Carter's wound gets worse, which leads him again to Fortune. While she treats the injury, Carter asks her out and she replies yes. In the upcoming episodes of the series, we can expect Carter to form an appealing bond with the nurse. Since Fortune has witnessed and benefitted from the kindness and generosity of the FBI agent firsthand, she may not need much time to get to know him better.
Carter has been dealing with the void left behind by his ex-wife for a while. His attempts to get together with Fortune are expected to brighten his life and help him completely move on from his former partner. We can also expect Carter's commitment to his profession to come in between him and Fortune, affecting their potential union.
Who Plays Fortune?
Britt Adams, who plays Lola in 'Code Black,' plays Fortune. Adams began her acting career by appearing in a series of shorts, succeeded by appearances in shows such as 'This Indie Thing' and 'Sex Sent Me to the ER.' She features in the five episodes of 'Theirbnb' as Lo, a series in which she also served as a writer and executive producer. In the second season of CBS' medical drama 'Code Black,' starring Marcia Gay Harden, Adams plays Lola. Her other credits include 'The Valley' and Netflix's sports series 'Colin in Black & White,' a fictionalized account of the teenage years of famed football quarterback Colin Kaepernick.
Adams is one of the eight fellows selected by Sundance Institute's 2022 Episodic Lab. The actress joins hands with the institute to develop her project titled 'Onyx,' which revolves around an underground intelligence agency that tries to put an end to the injustice against the Black community.
Read More: Will Laura and Mark End Up Together in The Rookie: Feds? Theories