The first season of Hulu's sitcom 'How I Met Your Father' progresses through Sophie's efforts to find the love of her life while living in New York City and navigating her life and career through her thirties. Through Jesse, she meets Drew, the vice-principal of the school where the former teaches music. Although they get together and their relationship lasts a considerable while, Sophie eventually breaks up with him to unite with Jesse. The first episode of the second season of the show offers a glimpse of Drew's current life but his absence in the second episode must have alarmed the viewers concerning Josh Peck's future in the series. Well, here's what we know about the same! SPOILERS AHEAD.
What Happened to Drew?
Although Drew and Sophie have several differences, they prove that they can nurture an endearing relationship through their understanding and compassionate nature. Even while Sophie deals with several challenges, Drew stands by her, extending his support to her. However, their togetherness meets its end when the vice-principal offers a job to Jesse for the latter to have a stable job. Drew believes that Jesse is wasting his life by clinging to his passion for music and wants his friend to have a better life career-wise. Sophie finds Drew's intentions unacceptable since she is also someone clinging to her passion to become a renowned photographer without a stable job.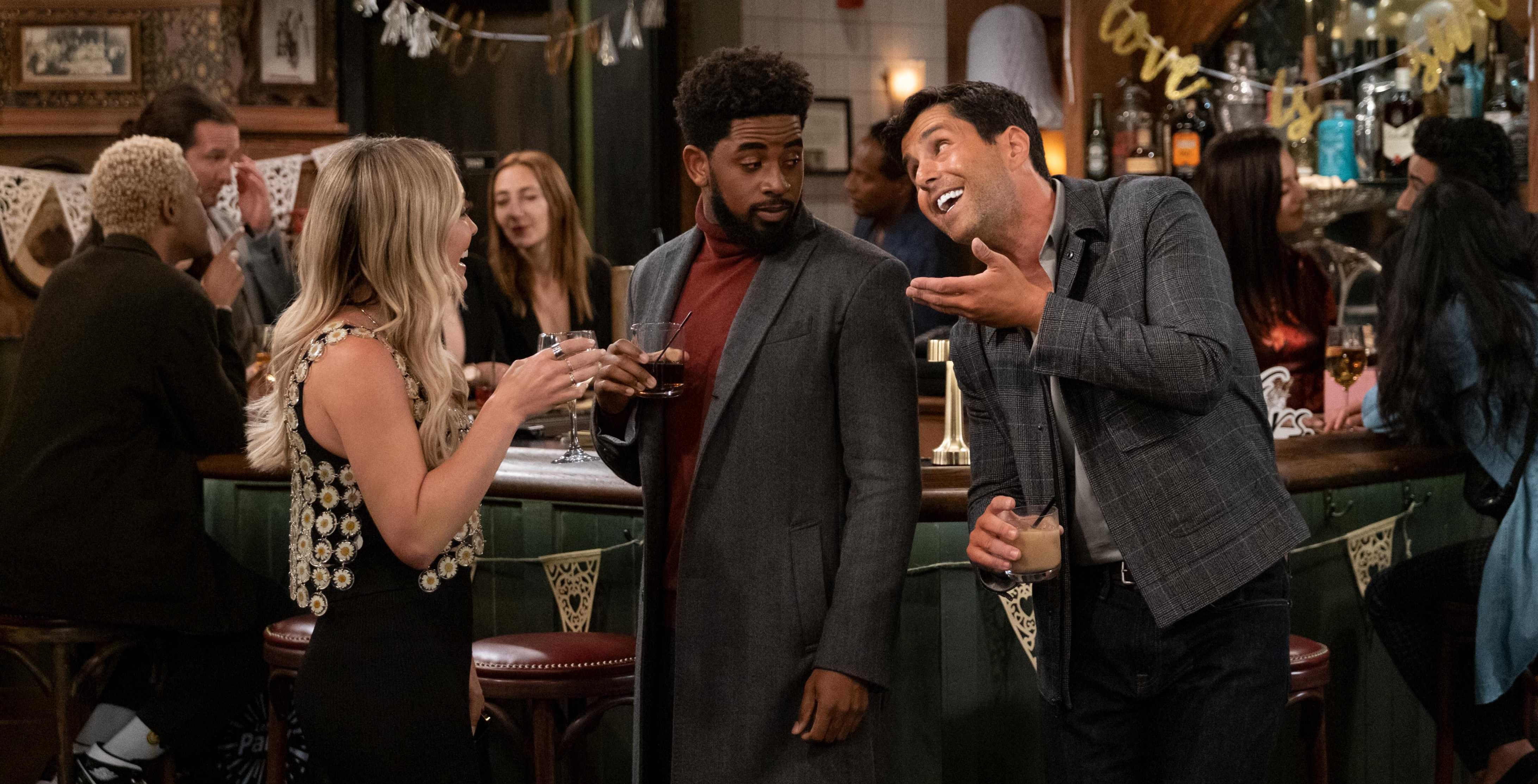 Sophie's realization that Drew doesn't value one's passion astounds her, leading her to break up with him. Soon, she unites with Jesse, paving the way for Drew's departure from the photographer's life for the time being. They still encounter each other in the second season premiere, especially when Sophie contemplates her feelings for Jesse while Ian expresses his desire to date her. Since she doesn't show any indication of considering getting back together with Drew, the viewers must be wondering whether we will see Josh Peck's character again in the series. The admirers of the character can't be blamed for worrying about him since Peck doesn't feature in the second episode of season 2. So, did the actor bid his goodbye to the sitcom? Let's find out.
Did Josh Peck Leave How I Met Your Father?
As of yet, neither Josh Peck nor Hulu has announced the departure of the actor from 'How I Met Your Father.' Although Drew is missing in the second episode of the second season, it doesn't necessarily mean that he will not feature in the series again. Even though Sophie breaks up with Drew, a door is still seemingly open for them to clear the misunderstandings between them and get back together. In the second season premiere, Drew makes it clear that he still has feelings for Sophie and he even starts to consume drugs to deal with the pain of breaking up with her.
As a character, Drew has immense potential in the second season of the series. The break-up with Sophie can be a wake-up call for him as he may learn to respect others' passions and interests without trying to undervalue the same. If Drew manages to do that, Sophie may consider reuniting with him, especially since he is not able to move on from her, likely making her feel special. Since Jesse and Meredith are together, Sophie may also realize that it is pointless to wait for Jesse to open up about her feelings for him.
Sophie has cherished one of her long-lasting relationships with Drew and such a companionship may not die entirely. They may even decide to reconnect as friends. In addition, Peck has never expressed any desire to leave the series. He even described the experience of working in the show as "the best." "Hilary's a dream and I feel lucky to be her friend. I've known her for over 10 years and just the entire group there, all the actors, the creator, it's a beautiful time. I'm so lucky to be a part of it," he told Entertainment Tonight. Considering these factors and possibilities, we may see Peck again in the series as Drew.
Read More: Is How I Met Your Father a Sequel to How I Met Your Mother?