The second season of Hulu's sitcom 'How I Met Your Father' begins with Jesse and Meredith getting back together as a couple after sharing a kiss in the first season finale. Jesse also agrees to join her on a tour despite Sid trying his best to stop his best friend. In the fifth episode of the season, Meredith publicizes her reunion with Jesse, the inspiration behind her hit album 'Jay Street,' for the sake of increasing her tour's promotion. Jesse gets tired of the same and makes a significant decision concerning their togetherness that opens a gateway for Leighton Meester's possible exit from the show. Does that mean we have seen the last of Meredith in the sitcom? Let's find out! SPOILERS AHEAD.
What Happened to Meredith?
After reuniting with Jesse, Meredith exposes her selfish nature once again, especially since Jesse fails to see the same. She creates a narrative that she accepted Jesse back into her life when the reality is the exact opposite. Although Jesse is slightly hurt by the same, he accepts it for the sake of her reputation. In the fifth episode of season 2, Meredith takes advantage of Jesse even more as she forces him to attend promotional events one after the other without even asking him whether he is alright with their hectic schedule. Meredith forces him to share intimacy and affection in front of the camera so that her fans can celebrate the same.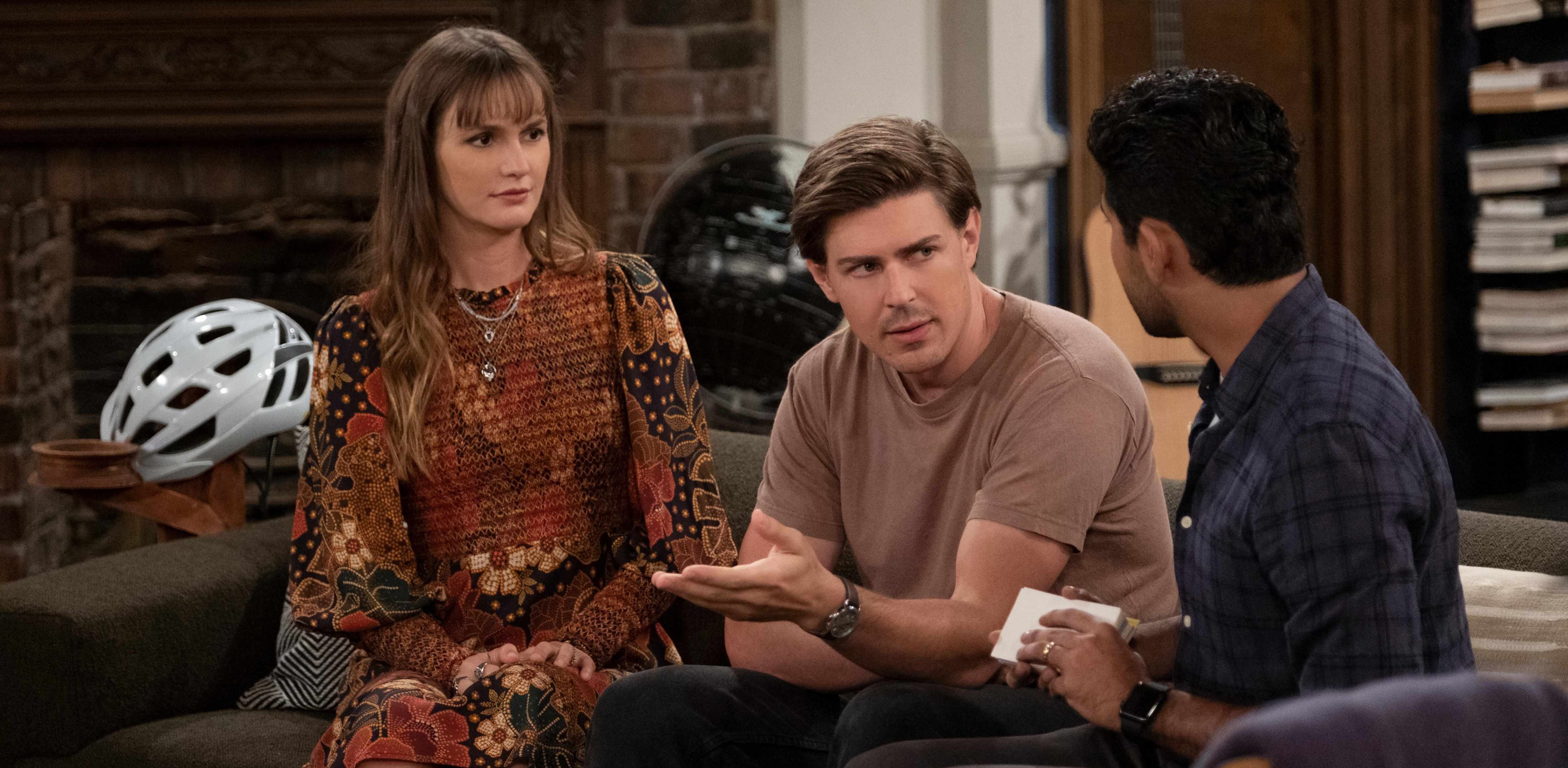 Jesse's tolerance reaches its boiling point when Meredith uses the footage of his failed proposal in the music video of her hit song and the title track of her album, "Jay Street." Since the incident was extremely traumatic for Jesse, he asks her to take it down from the video but his partner doesn't listen to him. She makes it clear that she doesn't care about his feelings as long as her hurtful actions increase her fame, sales of her album, and the promotion of her tour. Jesse realizes that Meredith reunited with him just to use him, leading the music teacher to break up with her.
Since Jesse breaks up with Meredith, the viewers must be wondering whether the singer will be a part of the sitcom's narrative moving forward. Did Leighton Meester bid adieu to the series? Here's what we know.
Did Leighton Meester Leave How I Met Your Father?
As of yet, neither Hulu nor Leighton Meester has released a statement concerning the actress' departure from 'How I Met Your Father.' However, Jesse's break up with Meredith seemingly does conclude Meester's character's story arc, indicating that we most likely have seen the last of the actress in the sitcom, at least for now. Since Meredith has been an integral character in Jesse's storyline, the character doesn't seem to have any scope in the narrative of the upcoming episodes following their breakup. Furthermore, Meredith must have been conceived as a character to feature only in a limited number of episodes, seemingly to play an important role in Sophie and Jesse's break up.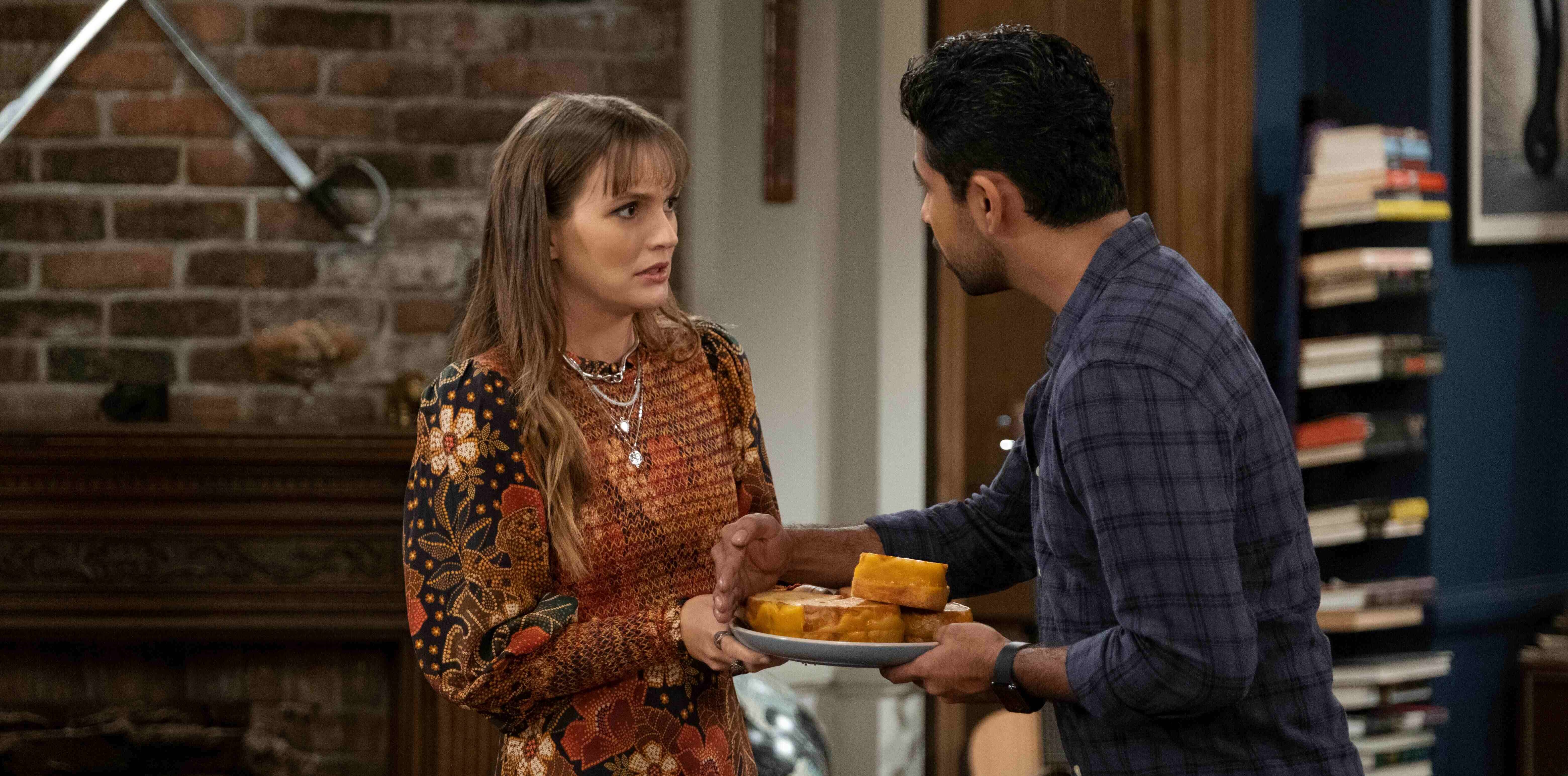 Since Sophie is expected to date several individuals before finding "The One," her breakup with Jesse turns out to be an inevitability. The writers of the series must have introduced Meredith to conceive their break up since Sophie moves on from Jesse after seeing him getting back together with the singer. Considering these factors, we believe that Meester most likely left 'How I Met Your Father.' The admirers of Meester can look forward to an appealing performance by the actress in the upcoming film 'The River Wild,' a reimagining of the eponymous 1994 adventure film.
Read More: Did Josh Peck's Drew Leave How I Met Your Father?