FOX's police procedural series 'Alert: Missing Persons Unit' AKA 'Alert' revolves around officers Nikki Batista and Jason Grant, who have been investigating disappearances or abductions to find the missing people while dealing with the disappearance of their own son Keith Grant. Keith reappears after six years unexpectedly, making the former couple ecstatic. However, Keith's sister Sidney Grant doesn't welcome him into the family and insists that he is an imposter pretending to be her missing brother. When her parents ask her why she is sure about the same, Sidney tells them that she killed Keith, making it impossible for him to reappear alive. So, did Sidney kill her brother? If that's the case, who is the "new" Keith? Let us share our thoughts regarding the same! SPOILERS AHEAD.
Did Sidney Kill Keith?
When Keith returns to Nikki, Jason, and Sidney's lives, the latter doesn't even give the boy the benefit of the doubt. Sidney's suspicions concerning Keith's real identity puzzles Nikki enough for her to conduct a DNA test, which further assures that the reappeared boy is the missing Grant child. Still, Sidney doesn't get convinced. Nikki and Jason get tired of her suspicions and confront her about discarding every piece of evidence that indicates that it is her brother who reappeared, only for her to confess to killing Keith. In the eighth episode of the series, she reveals that she unintentionally pushed Keith into Union Lake when he followed her to a party.
Sidney tried to save Keith but, according to her, he had already drowned. She was worried about Nikki and Jason abandoning her, leading her back to foster care, which stopped her from informing authorities or calling for emergency services. When Sidney reveals what exactly happened to Keith, the boy who claims to be him agrees to her version. He adds that he was drowned as Sidney revealed but he managed to resurface at another part of the lake to escape death, without his sister knowing about the same. According to the boy, that's when he got kidnapped, which led to his six-year-long disappearance.
The new Keith's version can be true since the body remains found from Union Lake, following a 9-1-1 call by Sidney, don't belong to Nikki and Jason's son. Forensic expert C Hemingway uses imaging to draw the dead boy's appearance and it doesn't resemble Keith. In addition, the dead boy had cancer when he died, which further makes sure that the remains don't belong to Sidney's brother as she feared. Having said that, it doesn't necessarily mean that Keith didn't die drowning in the lake as Sidney initially believed. His body remains may have been hidden somewhere on the bed of the lake, overlooked by the authorities who possibly stopped their search when they discovered a set of another boy's body remains.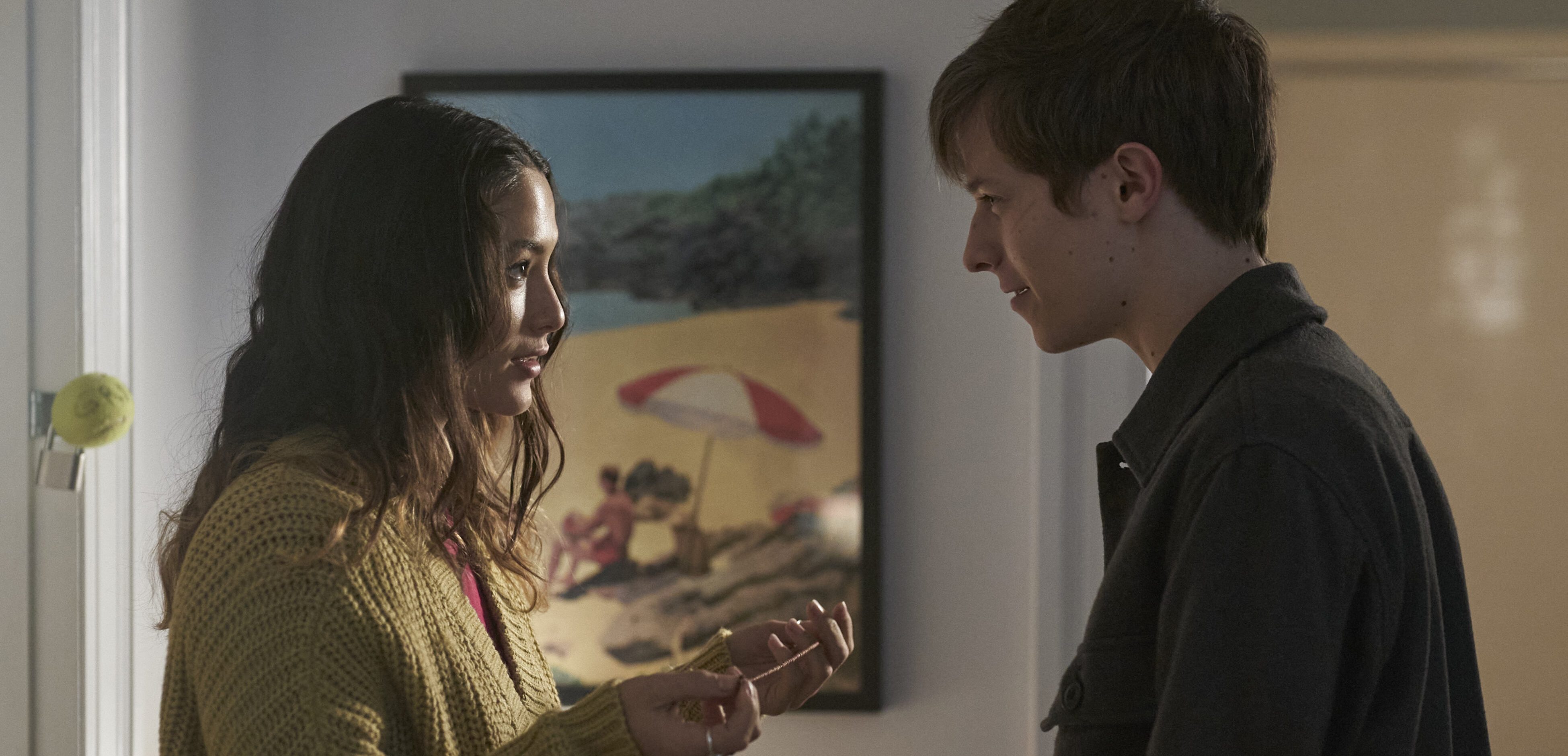 Furthermore, if the boy is really Keith and he remembers his past enough to reveal that he eventually escaped from the lake, he wouldn't have had to rely on newspaper reports to learn information about himself. In the premiere episode of the series, the boy goes through a notebook filled with reports concerning Keith with several specific details underlined. It is revealed that the boy uses the same information to convince Nikki and Jason that he is their son. The only scenario in which the real Keith would have to rely on such reports is if he loses his memory outrightly. If that's the case, he shouldn't be remembering escaping from the lake.
Thus, the account of the boy who pretends to be Keith can't be trusted right away. Sidney must have unintentionally killed her brother and the possible imposter must have created the narrative of Keith escaping from the lake for covering his real identity and to stop Sidney from investigating the matter more. If the boy is really an imposter, Sidney's suspicion will always remain the toughest obstacle in his way. Therefore, he must be taking advantage of her guilt of killing her brother by creating a narrative that consoles her and doesn't jeopardize his likely fictional backstory.
Read More: Who is Rachel in Alert Missing Persons Unit? Who Plays Her?