The sixth episode of FOX's police procedural series 'Alert: Missing Persons Unit' AKA 'Alert' follows MPU's forensic expert C Hemingway's efforts to find the identity of the body remains the police find from the Union Lake upon Keith's sister Sidney's 9-1-1 call. C works on the skull to create an image of the dead child while dealing with the dead body of a criminal found by Jason Grant and Mike. Rachel encounters C while she ends up at his office to receive the dead body. Rachel and C get closer soon, making us intrigued about the new character. Well, here's everything you need to know about Rachel! SPOILERS AHEAD.
Who is Rachel?
Rachel is an official who works at the coroner's office, mainly dealing with the autopsies of bodies involved in crimes. In the sixth episode of the series, Rachel meets C to receive a dead body for an autopsy. She gets impressed by C and his office since her office doesn't have the pieces of astounding equipment C has at his disposal. As their conversation progresses, Rachel ends up liking him and she gives him her card to "use" the same. C and Rachel decide to go on a date. Rachel's charm and heart-warming demeanor make the forensic analyst immensely happy.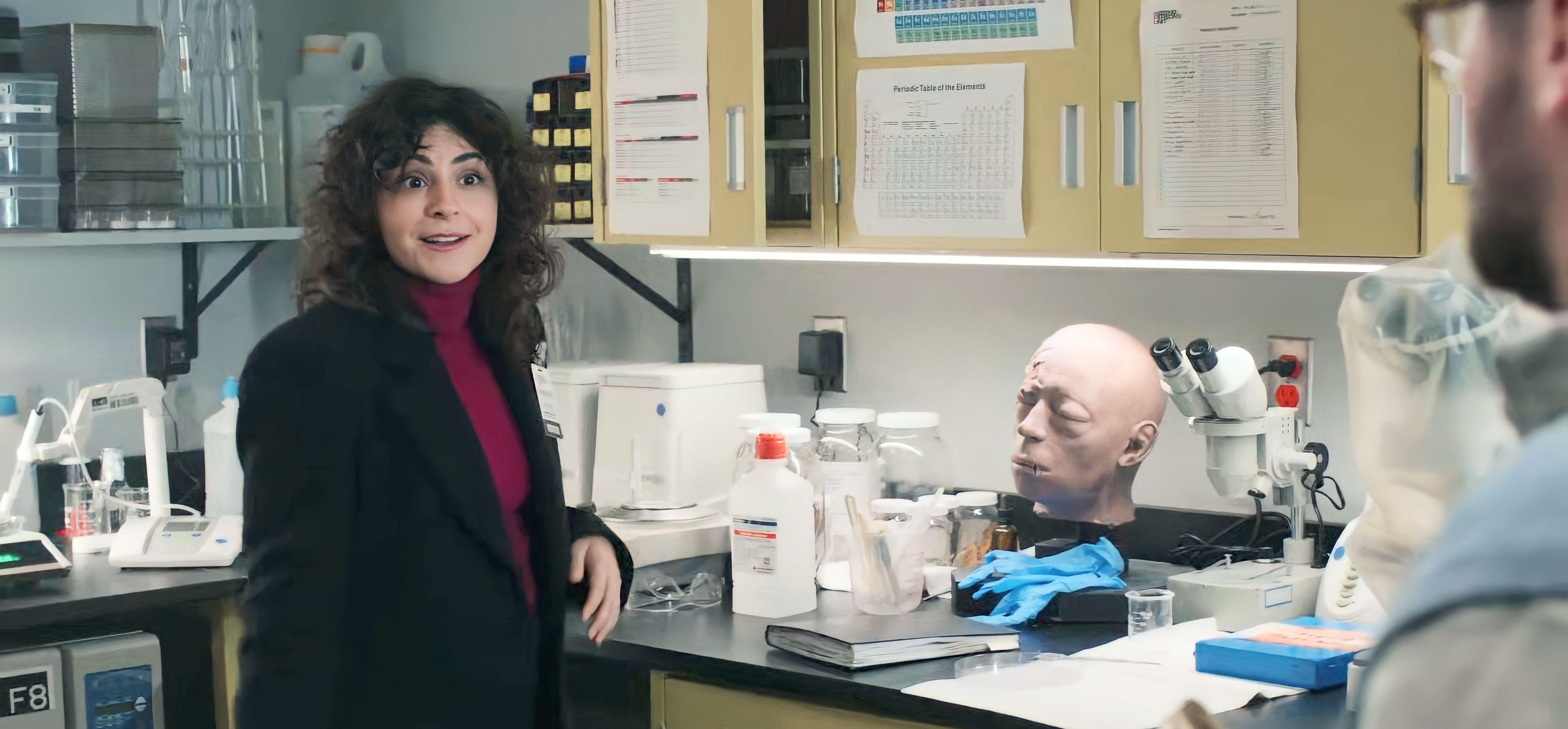 C's admiration towards Rachel eventually becomes immense pressure that weighs on him. He starts to get worried thinking whether Rachel will like him, which leads him to one of Kemi Adebayo's rituals. Despite not having any belief in the same, C does the ritual for the sake of impressing Rachel. However, C ends up standing Rachel up because he is not confident enough to get into a relationship with her. He goes to Kemi and expresses his lack of confidence, only for her to console him while Rachel wonders what happened to C.
Since Rachel seems understanding and compassionate enough, we may see her trying to perceive why C couldn't make it to the date. She may help him cope with his concerns and worries so that they can restart their attempts to get to know each other. C has never expressed any desire to date anyone for a considerable while and Rachel may understand how hard it is for him to take a diversion from his usual way of life to date her. If she does the same, we may see her giving C space and time to form a bond with her.
Who Plays Rachel?
Elana Dunkelman, known for her performance as Young Helen in 'Ready or Not,' plays Rachel in 'Alert.' Elana began her acting career by performing in several shorts and TV films. The actress then became a part of the guest cast of shows such as 'Fatal Vows,' 'A Stranger in My Home,' 'Charles Goes on a Date,' etc. She lends her voice to Opal in 'Shutterbugs,' multiple characters in 'Sahara,' Trianna 2 in 'Troll: The Tale of a Tail,' Lola in 'Elinor Wonders Why,' etc. In 'Ready or Not,' Elana plays the younger version of Helene, protagonist Grace le Domas' aunt-in-law.
Elana also plays Jen in 'One Delicious Christmas,' Della in 'Road Trip Romance,' Cynthia in 'The Bold Type,' Ms. Fair in 'Transplant,' Lauren in 'Good Sam,' etc. The actress' other famed credits include 'Best Sellers,' 'Feel the Beat,' 'Anne with an E,' 'Murdoch Mysteries,' 'Star Trek: Discovery,' and 'Designated Survivor' as well. Along with films, TV shows, and shorts, Elana was also a part of the voice cast of several acclaimed video games such as 'Assassin's Creed: Origins,' 'Assassin's Creed: Odyssey,' 'Immortals Fenyx Rising,' 'Monster Hunter Stories 2: Wings of Ruin,' etc.
Read More: Is Fox's Alert Based on the True Story of Real Missing People?