'Anne with an E' is a wonderful adaptation of the 1908 novel written by Lucy Maud Montgomery — 'Anne of Green Gables'. The show is set in the late 19th century when the elderly siblings Matthew and Marilla Cuthbert ask for an orphan boy to help them with their farm. However, due to a miscommunication, they are sent an orphan girl, the red-haired and freckled Anne, who is extremely talkative, spirited, and imaginative. Although Marilla is a bit reluctant to take her in at the beginning, she gradually turns around and the family adopts her. The rest of the show depicts how she wins over the neighbors in her small town with her endless chatter, enthusiasm, and ebullience.
During our childhood days, we have all grown up reading classics such as 'Little Women', 'Alice in Wonderland', and 'Anne of Green Gables', to name a few. These novels used to take us on a ride filled with imagination, adventure, quaint countrysides, and beautiful farms. 'Anne With an E' converts this dream world of Avonlea into reality on the small screen. Whimsical, timeless and unforgettable, 'Anne with an E' transports us to a world of nostalgia. Now, if you wish to watch some similar shows that evoke these same feelings, then you are in the right place. Here's the list of best shows similar to 'Anne with an E' that are our recommendations. You can watch several of these series like 'Anne with an E' on Netflix, Hulu or Amazon Prime.
11. Anne of Green Gables (1972)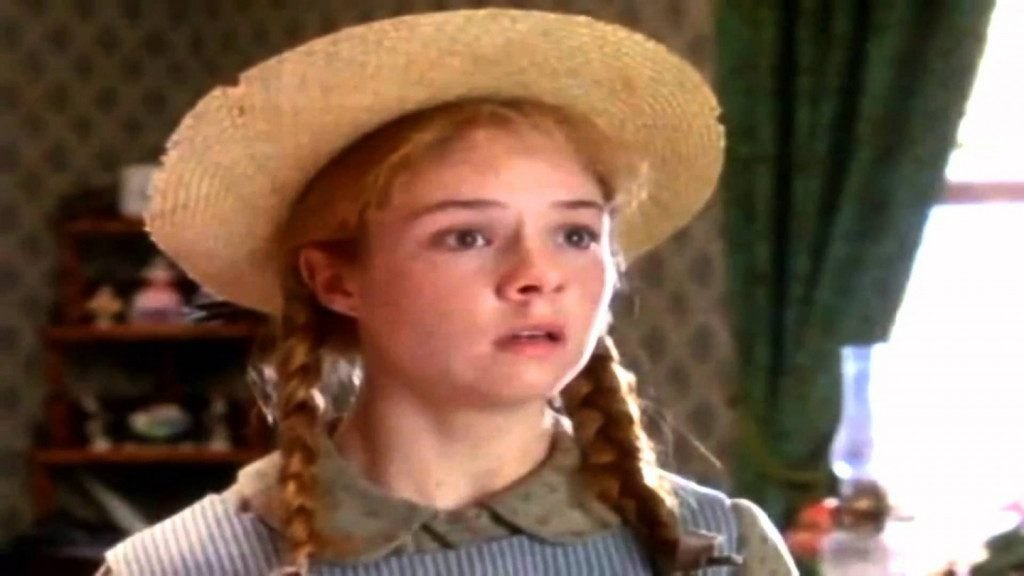 Released in 1972, 'Anne of Green Gables' is the original English miniseries, directed by Joan Craft. Just like our predecessor, even this show is adapted from its novel counterpart, 'Anne of Green Gables' by Lucy Maud Montgomery. The show was followed by a sequel, titled, 'Anne of Avonlea'.
10. Anne of Avonlea (1975)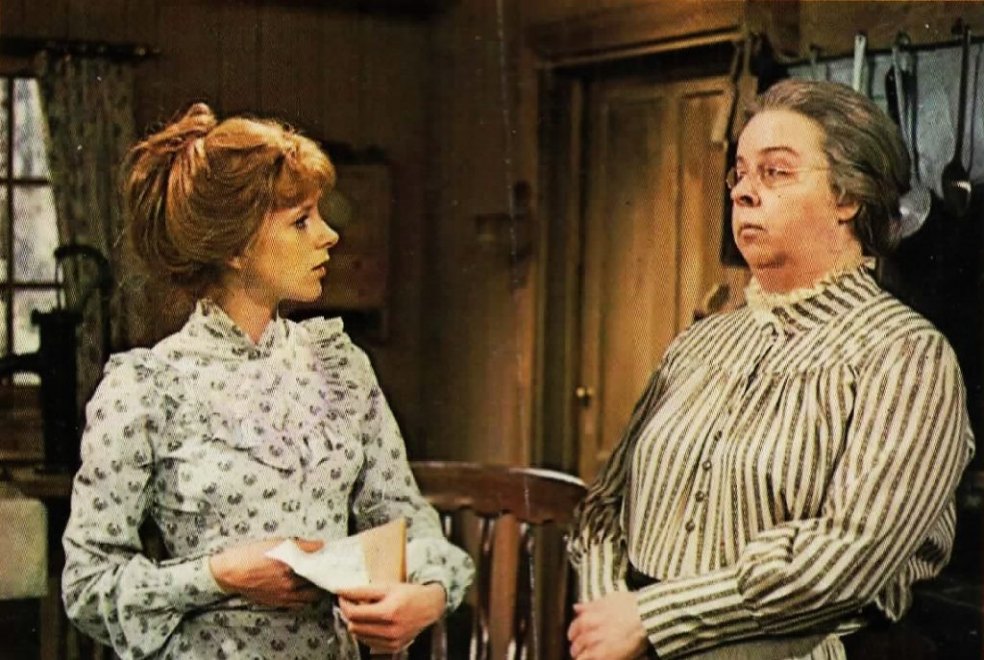 'Anne of Avonlea' is a 6-part miniseries, which was created as a sequel to the 1972-released 'Anne of Green Gables'. It follows Anne Shirley after she takes up a teaching position at a girls' boarding school. There, she has to struggle with a wealthy, dominating family which is bent on making her life miserable.
9. Road to Avonlea (1990-96)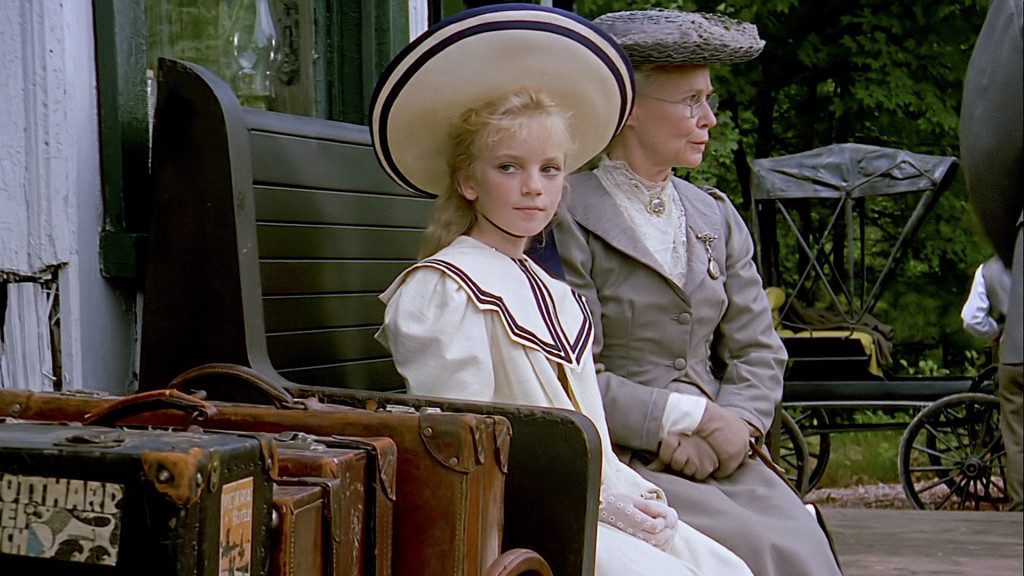 'Road to Avonlea', a Canadian TV show which aired from January 7, 1990, to March 31, 1996, is created by Kevin Sullivan. Inspired by several novels by Lucy Maud Montgomery, the story revolves around the King family, who have been staying in Avonlea, a small farming community on Prince Edward Island, since many generations. Set in the early 1900s, it introduces us to the strict and rigid Hetty, the oldest King sibling who runs the family. The second sibling is Alec, who controls the day-to-day activities of the farm with the help of his family. Olivia is the youngest sister and Robert is the third-eldest brother who is a renowned geologist and travels the world for his job. The fourth-eldest sibling is the estranged Ruth, the rebellious one, who is currently deceased.
The story begins by introducing us to two new arrivals — Andrew King, son of Roger, and Sara Stanley, Ruth's daughter. Sara had been living in the posh suburbs of Montreal till now with her father Blair Stanley but is sent to the farm as he is facing a major business scandal and wants to keep her daughter away from the mess. After arriving in Avonlea, Sara, who is now alone and away from her dad, has to learn to adapt to the rural surroundings.
8. A Series of Unfortunate Events (2017-19)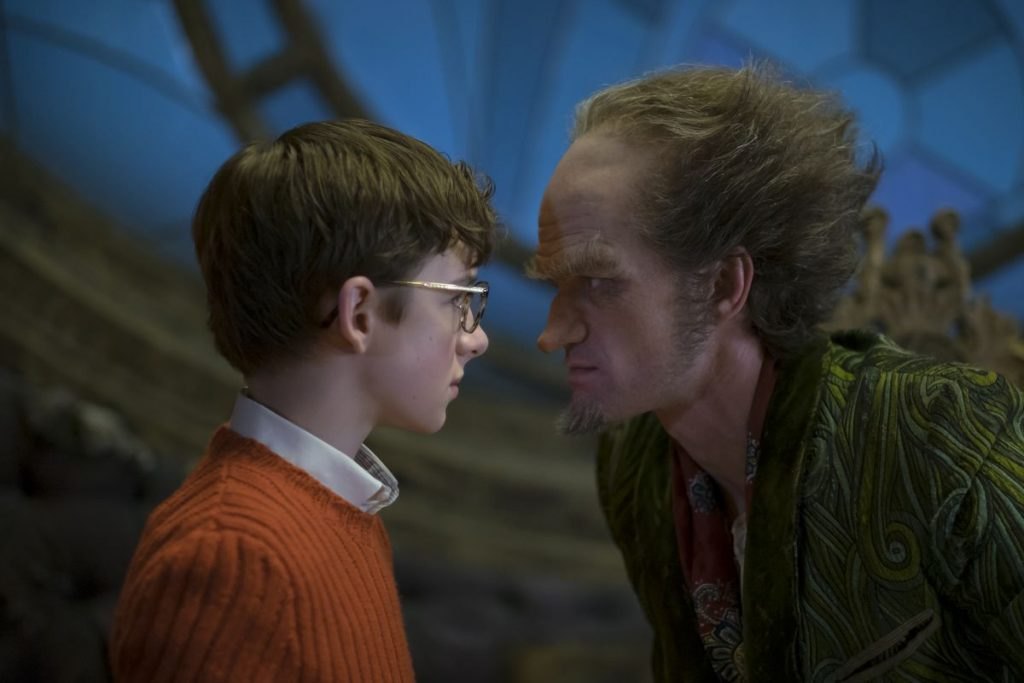 A tragic black comedy, 'A Series of Unfortunate Events', based on Lemony Snicket's popular children's novel series of the same name, is about the three Baudelaire orphans — Violet, who holds a knack for mechanical inventions; Klaus, an avid reader and a bookworm; and Sunny, a baby with exceptionally strong teeth. After their parents die in a mysterious fire which also destroys their home, the siblings try to investigate the incident and find out the truth. However, they have to face the evil advances of their distant relative and guardian named Count Olaf, who is bent on taking control of their inheritance before the kids come of age. The trio has to foil his plans and recognize his various disguises as they attempt to uncover the mystery behind their parents' death.
7. Hetty Feather (2015-)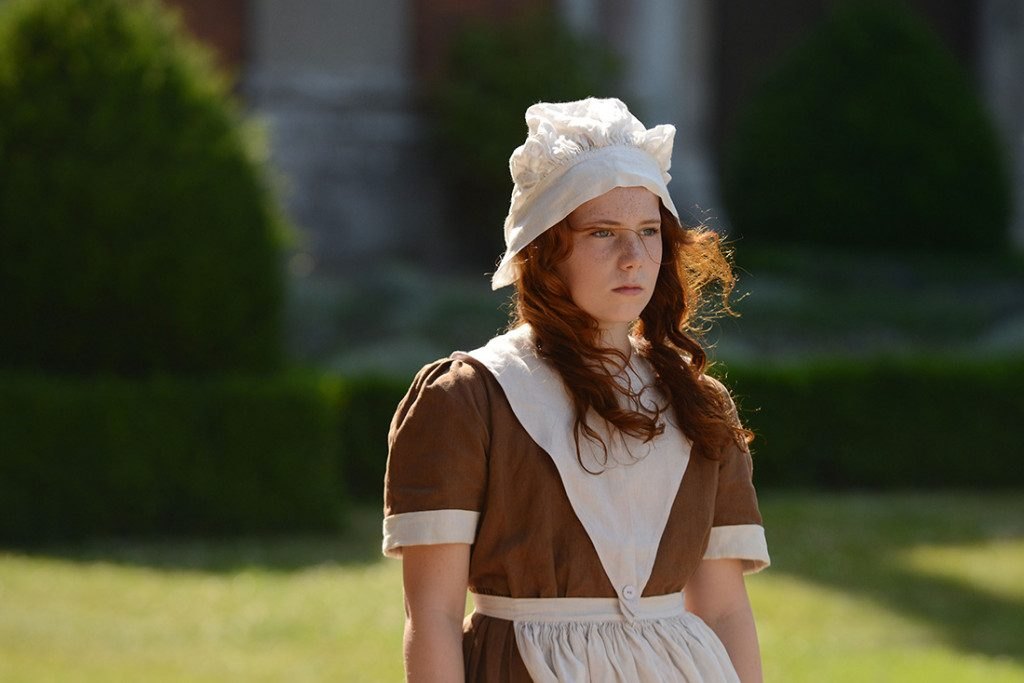 'Hetty Feather', an adaptation of the book of the same title by Jacqueline Wilson, revolves around Hetty, an orphan who was abandoned as an infant and lives in a foster home run by Peg and John Cotton. However, after they turn five, Hetty along with her foster brother Gideon Smeed are returned to the Foundling Hospital where she was previously found. Set in 1887, the series chronicles her stay in the institute where she spends a miserable life in an oppressive environment. Although Hetty is expected to be meek, calm, and obedient, she often rebels and talks back. This puts her in various complicated situations and earns the wrath of the strict Matrons, who resort to severe punishments. Amidst all the trouble, she still manages to make new friends, form close bonds, and forge fresh relationships with the other members of the hospital.
6. Party of Five (1994-2000)
'Party of Five' revolves around the five Salinger siblings who are orphaned after their parents die in a horrible car crash. Now forced to fend for themselves, they struggle to make ends meet. Meanwhile, Charlie, the eldest of the five, still needs to figure out how to carry out these new responsibilities entrusted on him. The series gives an insight into the difficulties of growing up, especially for kids without guardians.
5. The Fosters (2013-18)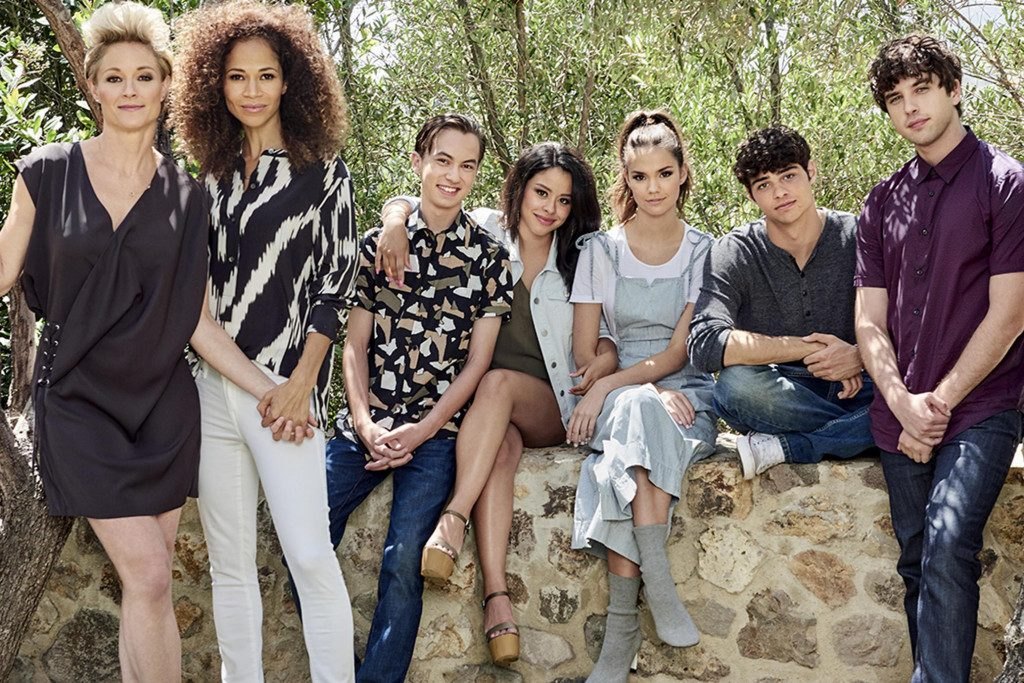 'The Fosters' revolves around the lesbian couple Stef Foster and Lena Adams, who try to raise their adopted and biological kids, all under the same roof, in their home in San Diego. Focusing on LGBT and interracial issues, this series aired from June 3, 2013, to June 6, 2018, on the Freeform television network and received immense critical acclaim.
4. Anne of Green Gables: The Animated Series (2001-02)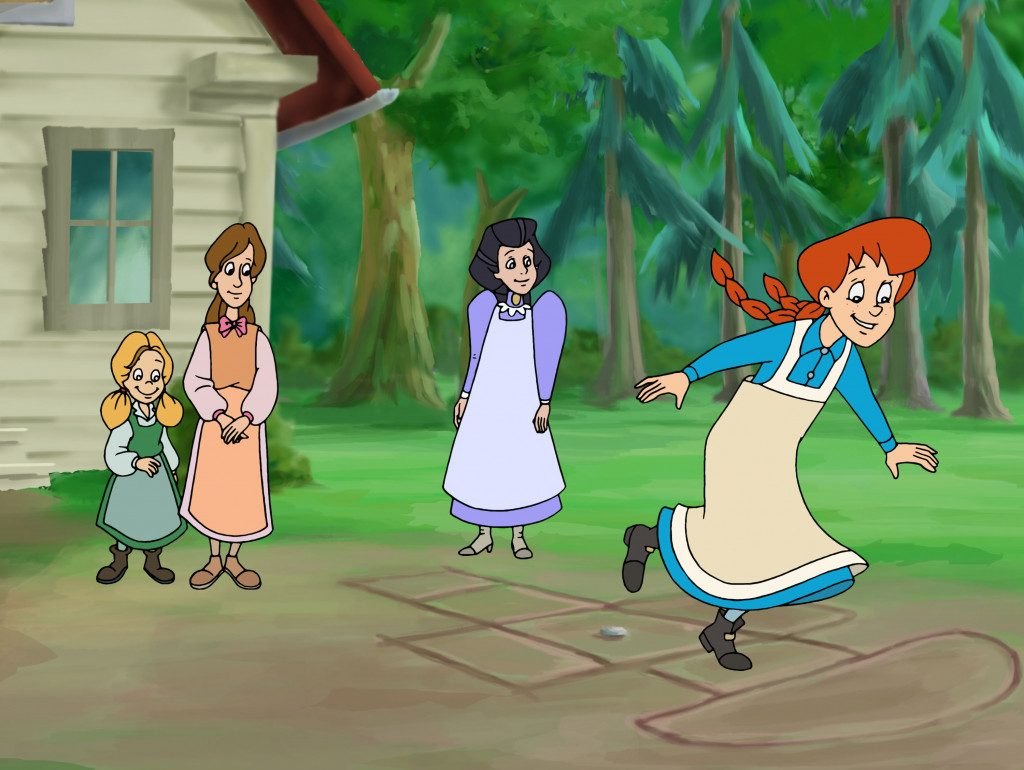 The animated counterpart of 'Anne of Green Gables' is developed by Kevin Sullivan and is adapted from the 1908 novel of the same name written by L. M. Montgomery. Each episode in this show introduces one problem at a time that needs to be tackled and solved by the characters. Combing education with entertainment, the show also features "Ready-to-Learn" guides which could be used by instructors in classrooms to teach their students.
3. Little Dorritt (2008)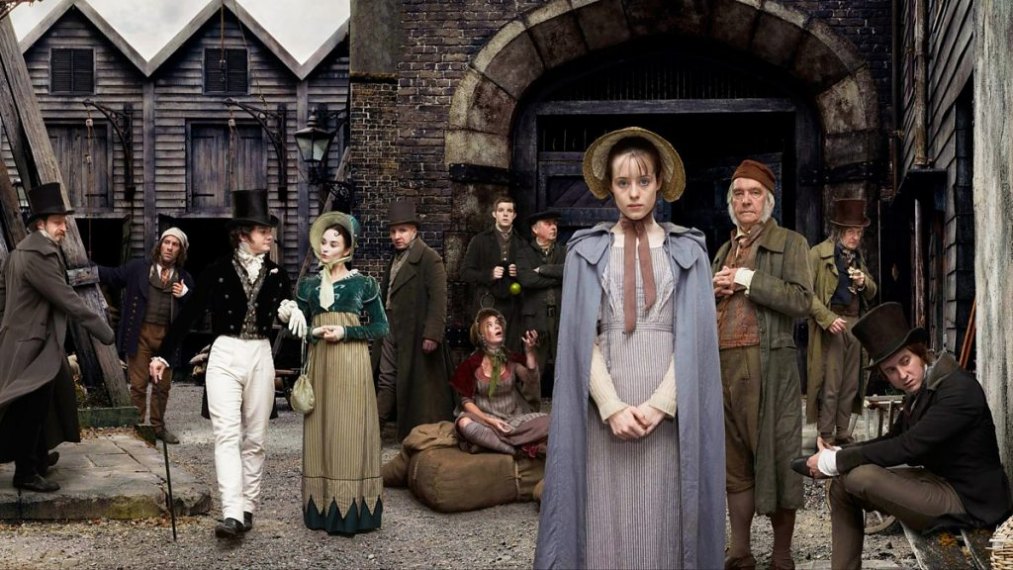 An adaptation of the classic novel of the same title by Charles Dickens, 'Little Dorritt' is a British TV show directed by Adam Smith, Dearbhla Walsh and Diarmuid Lawrence. It centers around Amy Dorrit, the protagonist and youngest daughter of a family, who was born and raised in the Marshalsea prison for debtors in London. The show adopts a satirical narration format, wherein it focuses on the shortcomings of the government and society. It also highlights the conditions of the debtors' prisons, where individuals who were unable to pay debts were imprisoned and released only after all their dues were cleared. Set in the prison of Marshalsea, the episodes depict the events in this institute which was also the place where Dickens' own father was imprisoned. Other issues highlighted here are the oppressive treatment and safety of factory workers, the tyranny of the British Treasury, social division, and the British class system.
Read More: TV Shows Like The Marvelous Mrs. Maisel
2. Rags to Riches (1987-88)
A musical comedy-drama, 'Rags to Riches' aired on NBC from 1987 to 1988, spanning two seasons. The plot takes us to the 1960s during the pre-British Invasion era, where a wealthy millionaire, namely Nick Foley adopts six orphan girls. Each of the episodes includes musical scenes and hit songs performed by his girls. The lyrics are then adapted to provide commentary for the series.
Read More: TV Shows Like Electric Dreams
1. The Monroes (1966-67)
'The Monroes', a classic Western TV show, aired from 1966 to 1977 and revolves around five orphans who are left to fend for themselves after their parents die. They bond with each other, face common problems together, and try to survive on the frontier region, which is currently known as the Grand Teton National Park, located near Jackson, Wyoming.
Read More: TV Shows Like Dynasty