Created by Lee Sung Jin, Netflix's 'Beef' is a comedy-drama series that explores the conflict between Danny Cho and Amy Lau, two individuals whose lives collide after a road rage incident. Danny and Amy become consumed with upending each other's lives, leading to severe consequences for both of them and their loved ones. One of these consequences is the breakdown of Amy's relationship with her husband, George. As the narrative progresses, Amy and George's relationship deteriorates as they keep secrets. If you are wondering whether Amy and George's relationship reaches a breaking point and they file for divorce in 'Beef,' here is everything you need to know! SPOILERS AHEAD!
What Happens Between Amy and George?
Amu Lau (Ali Wong) is a Chinese-American small business owner who operates the plant-selling business KoyoHaus. Amy is married to George (Joseph Lee), who is an artist and stay-at-home husband. The couple has a daughter, June, and George is mostly responsible for looking after her. Meanwhile, Amy is the family's breadwinner and wants to sell her business to Jordan Forster (Maria Bello) to provide a better future for her family. As the narrative progresses, cracks appear in Amy and George's relationship. Amy is unsatisfied with her sex life with George, and the revelation causes a dent in their marriage. Meanwhile, George feels Amy is emotionally distant and overly pessimistic about life.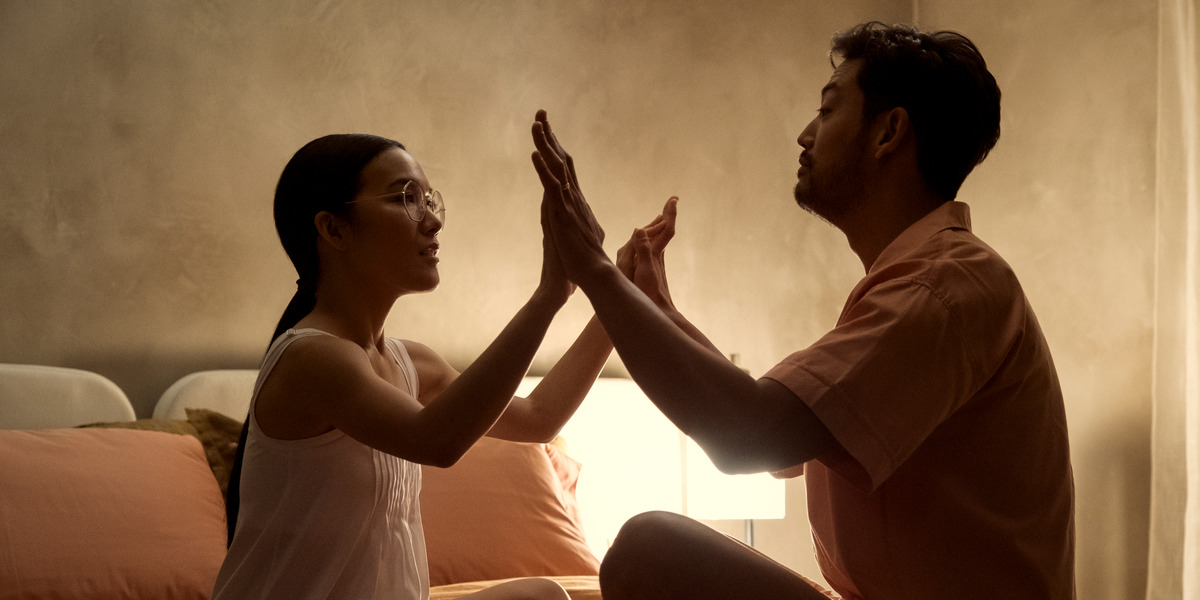 Later, Amy tries to catfish Danny Cho, a construction worker she got into a road rage incident with. However, Amy's plan to get revenge on Danny collapses after she learns that she is talking to Danny's brother, Paul. Nonetheless, Amy and Paul continue chatting and form an emotional connection. Eventually, Amy and Paul have sex, and Amy cheats on her husband. On the other hand, George has been cheating on Amy with Mia, Amy's assistant. However, George admits that he did not sleep with Mia and that his affair was strictly emotional. Nonetheless, Amy decides to forgive George, and they attend therapy to improve their relationship. However, Amy becomes consumed with rage because of her feud with Danny, adversely affecting her family life and marriage.
Do Amy and George Get a Divorce?
As the narrative progresses, Amy learns of Gerorge's affair. Amy takes her time to deal with the situation and gives George the cold shoulder until she can come to terms with his affair. On the other hand, in the penultimate episode, Paul reveals his affair with Amy out of spite. Consequently, George is devastated and cuts ties with Amy. Later, George decides to separate from Amy and wants a divorce. However, before the couple can start the legal procedures for the divorce, their daughter is held hostage by Danny's cousin, Issac. Amy seeks George's help to save June, but in the resulting conflict, Amy finds herself feuding with Danny once again.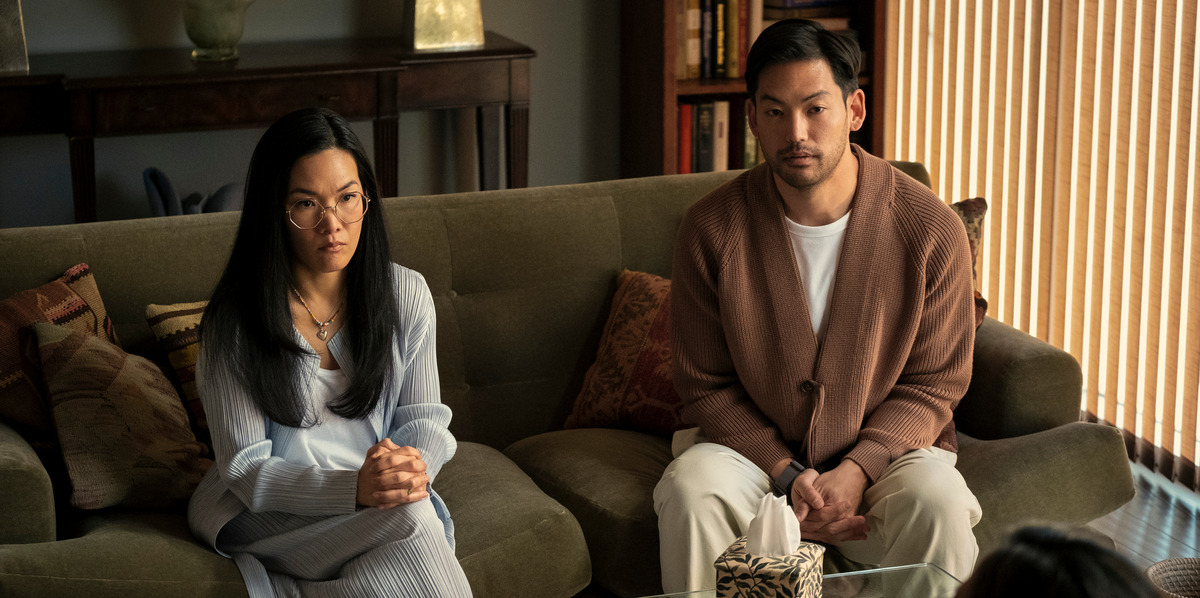 In the aftermath of the conflict, Amy receives a text from George asking her if she received a message from his lawyer. Thus, it is implied that George intends to divorce Amy. While the season ends without confirmation, it is safe to assume that Amy and George are heading for a divorce. Given the couple's dissatisfaction with their lives and the fractured state of their relationship, it is safe to say that Amy and George have given up on trying to mend things between them. Moreover, it provides Amy's character arc with a natural progression as she must deal with her divorce while finding a way to co-parent her daughter with George. Therefore, if the series is renewed for a second season, we are likely to see Amy and George divorced from each other.
Read More: Are Beef's Danny Cho and Amy Lau Based on Real People?