Netflix's 'Beef' is a comedy-drama series created by Lee Sung Jin that revolves around a road rage incident. The series follows Danny Cho, a construction worker, and Amy Lau, a small business owner, as they clash after a road rage incident. Soon, both become consumed by revenge leading to drastic consequences in their lives. The show is rooted in its main characters' emotional and cultural sensibilities, giving the narrative a semblance of reality. Hence, viewers must wonder if the two main characters who feud throughout the series are based on real people. If you wish to find out about the inspiration behind Danny Cho and Amy Lau in 'Beef,' here is everything you need to know! SPOILERS AHEAD!
Is Danny Cho Based on a Real Person?
In 'Beef,' Danny Cho is one of the main characters, with actor Steven Yeun playing the role. The Korean-American is arguably best known for playing Glenn Rhee in the television series 'The Walking Dead.' Yeun received critical acclaim for his performance in movies such as 'Minari' and 'Nope.' The actor is also known for lending his voice to the titular character in the animated superhero series 'Invincible.' Yeun's Danny Cho is a construction worker who is struggling to make ends meet. A road rage incident leads to Danny developing an ongoing feud with Amy Lau. Meanwhile, Danny must also deal with other issues in his personal life as he tries to give his parents a home in the United States.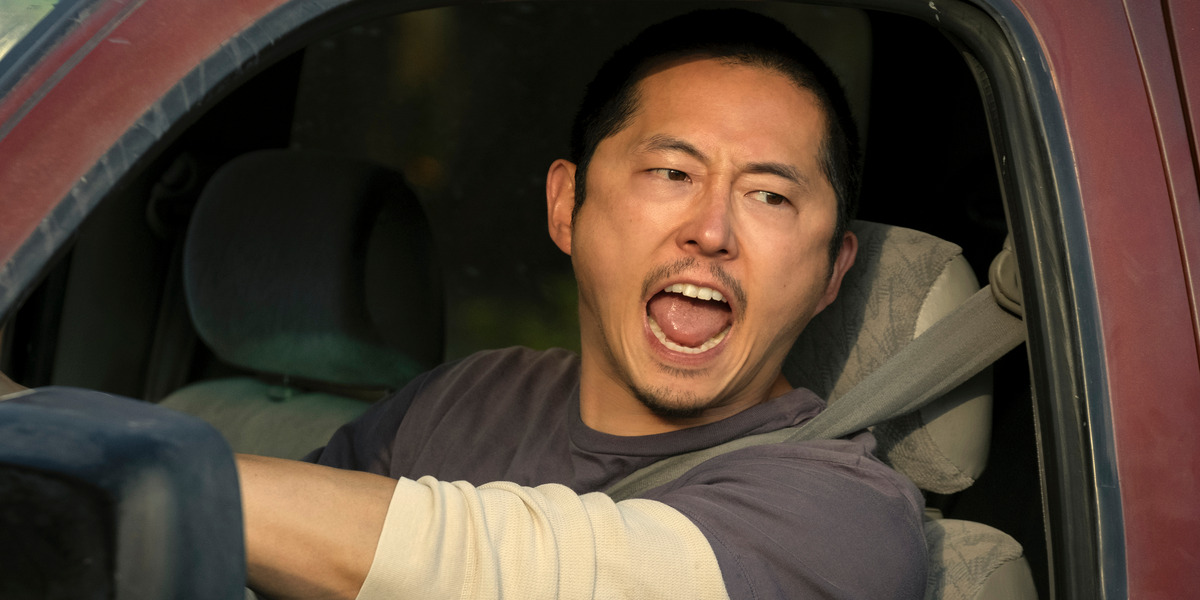 Since the series is loosely inspired by a real-life road rage incident experienced by creator Lee Sung Jin, it is safe to say that Danny Cho is at least partially influenced by Lee. However, Danny is a fictional character not meant to represent any real-life figure directly. Nontheless, some aspects of the character are drawn from the lives of Lee and actor Steven Yeun, especially their experiences with Korean culture. Moreover, like the character he portrays, Yeun also performed in a praise team at a Korean church. Ultimately, Danny is a fictional character meant to represent a working-class Korean-American man's struggles and insecurities authentically.
Is Amy Lau based on a Real Person?
In 'Beef,' Amy Lau is the archnemesis of Danny Cho and a small business owner who operates KoyoHause, a plant-selling venture. Actress Ali Wong plays the role of Amy Lau in the series. Wong is a Chinese-American actress and comedian known for her roles in shows such as 'Love, Victor,' 'Human Resources,' and 'Paper Girls.' However, Wong is better known for her voice-acting performances, especially in adult animated shows such as 'Big Mouth' and 'Tuca & Bertie.' Wong's character, Amy Lau, is a mother, a wife, and a business owner struggling to juggle her responsibilities and trying to provide a better future for her family.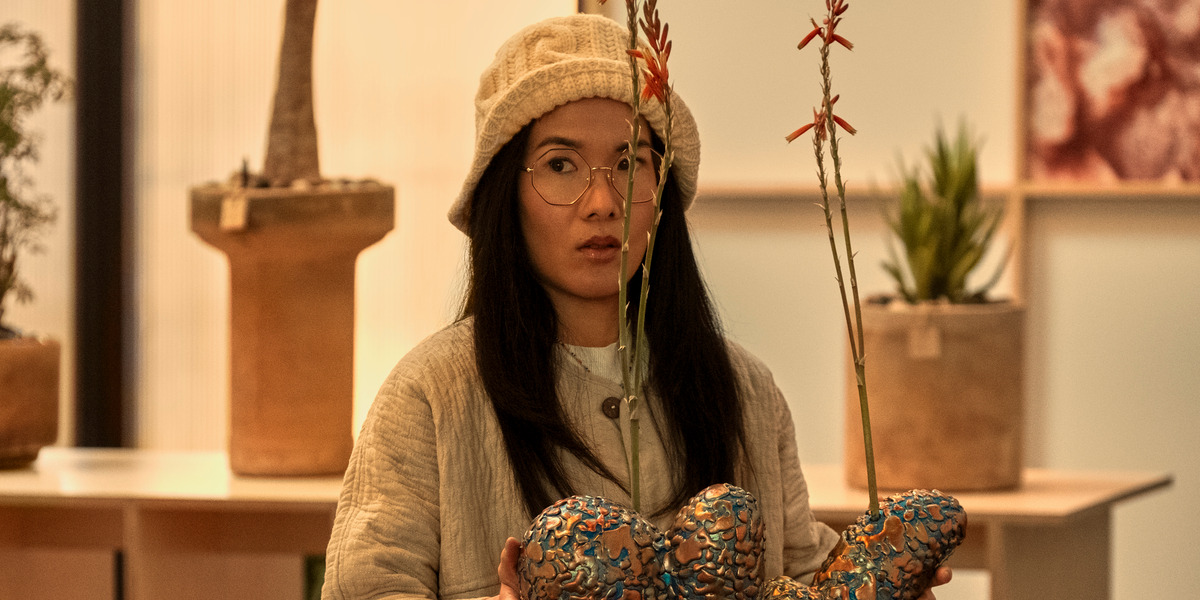 In an interview, Wong revealed that several aspects of her real life were incorporated into her character in the show. Like Amy, Wong also has Chinese-American and Vietnamese parents. Similarly, Amy's house in the series is modeled after Wong's real house, albeit with some cosmetic changes. Furthermore, Wong went through a divorce with her husband Justin Hakuta in 2022, and Amy's marriage with George is on the rocks. Wong admitted that the series allowed her to explore and process aspects of her divorce. Lastly, Eliza Blank, the CEO, and co-founder of the plant-selling company, The Sill, might also have partially inspired the character of Amy. However, for the most part, Amy is a fictional character depicting the struggles of a small business owner and a modern woman experiencing issues in her personal life.
Read More: Is Paul Dead or Alive in Beef? Why Did He Block Danny?