There are various Irish traditions that people follow in search of luck or good fortune. One such tradition forms the basis of a romantic comedy movie. Directed by Anand Tucker, 'Leap Year' follows Anna's journey as she strives to propose to her boyfriend on leap day. The 2010 movie hinges on the Irish tradition where a girl can propose to her suitor on leap day and, the man is obliged to accept the proposal.
Starring Amy Adams, Matthew Goode, and Adam Scott, the plot of the movie is a hilarious journey from start to finish. On her way to Dublin, Anna faces numerous obstacles that hinder her from making it to her boyfriend, Jeremy, in time. Declan, a bar owner, reluctantly agrees to help Anna reach her destination. Their journey proves to be tumultuous, to say the least. We bet you must be wondering what happens as Anna's choice forms the ending of 'Leap Year.' SPOILERS AHEAD!
What Happens To Anna and Declan?
Anna's journey to Dublin to be with her boyfriend, Jeremy, begins with misfortune. As the weather worsens, her flight makes an emergency landing. Consequently, all other flights and trains are canceled due to the stormy weather. It seems to be the first hint towards the failure of Anna's journey and her resolve.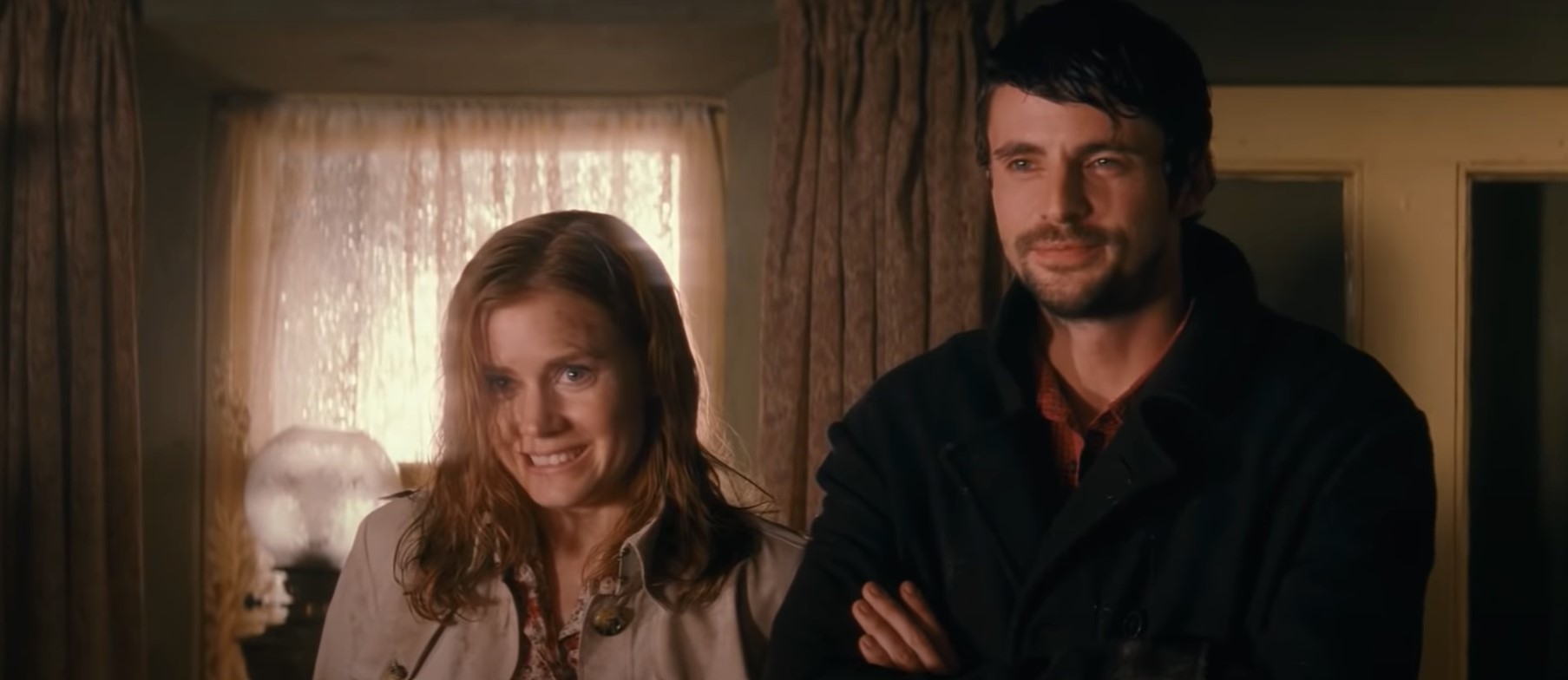 Fate brings Anna to the Caragh Bar, where she meets Declan, the owner. He is cynical, bitter, and the biggest pessimist. Anna and Declan don't get along very well. Declan hates how uptight and snooty Anna is. On the other hand, Anna doesn't understand why Declan is so laid back and has a negative attitude. Declan's bar is on the verge of collapse due to mounting debt, so he agrees to drive Anna to Dublin in exchange for good money. The duo embarks on their journey together, and it's no less than a debacle. Their car breaks down, they miss the train and even get stuck in another bad storm. Things seem to be working against Anna in every way possible. However, the duo starts to get along as they begin to view things from each other's perspective.
Declan fights off a couple of goons to get Anna's bag back. This makes Anna appreciate Declan's company in the strange country. Their relationship takes a positive turn when the duo has to pretend to be a couple to get lodging in an old couple's house. The latter couple is conservative and traditional, so Anna and Declan pretend to be married for a night. They make a delicious meal together, and this is when their chemistry starts bubbling up.
Anna and Declan are very different from each other. Anna is scheduled and prepared, whereas Declan relies on the cards he is dealt with and makes his way through. Their opinions and point of view don't match at all. However, spending so much time together and in such close proximity, they come to grow fond of each other.
After Declan drops Anna off at Jeremy's hotel, he ponders over expressing his feelings. Regardless, as Jeremy comes by, Declan leaves without a word. Jeremy and Anna get engaged and they go back home. Even though Anna is clearly conflicted over her choice, she does not take an action otherwise. Although she gets what she hoped for, her world comes crashing down when she learns that Jeremy proposes just so that he can get the house of his dreams.
Consequently, Anna pulls the fire alarm to see what Jeremy does. Without giving his fiance a second thought, Jeremy indulges himself in picking up materialistic items from laptops to expensive cameras. This is the last straw in Anna's conflict. She leaves Jeremy and flies to Dublin to meet Declan.
In a friendly banter-type manner, Anna proposes to not make plans with Declan and expresses her love. He walks away at first. However, in the most romantic way possible, Declan gets down on one knee and proposes to Anna for marriage. Against the lovely sunset, on a cliff overlooking the beautiful place, the duo gets engaged. The unlikely couple goes off on their honeymoon after getting married (for real this time). Despite being opposites in every way possible, fate brings Anna and Declan together. They overlook the differences to get to know each other. Declan takes care of Anna, whereas she puts forth her opinion and is courageous enough to make it on her own. Declan falls for her tenacity and spunky attitude.
Most importantly, they have fun together. A relationship will surely get boring if the couple can't keep their lives lighthearted and lively. Anna and Declan verbally spar and challenge each other, which in turn keeps them on their toes. Banter and friendly arguments can actually contribute toward the passionate spark that keeps a relationship going. In conclusion, Anna and Declan end up together at the end of 'Leap Year.'
Read More: Is Leap Year (2010) Based on a True Story?