The eighteenth season of ABC's medical series 'Grey's Anatomy' ends with Maggie Pierce and Winston Ndugu wondering whether they have married too soon without knowing enough about each other enough. Although Winston expresses his love for his wife to raise Maggie's spirits, their relationship gets threatened in the nineteenth season of the show as the former makes a life-altering decision. His wife doesn't accept the same, which leads them to take a break from their togetherness. In the thirteenth episode of the nineteenth season, Maggie makes a significant decision concerning her future away from Grey Sloan, making the viewers alarmed about their togetherness. If you want to know more about the same, here's what we can share! SPOILERS AHEAD.
Do Maggie and Winston Break Up?
Yes, Maggie and Winston do break up. Maggie and Winston's togetherness gets threatened as the latter finds it hard to accept his wife as his boss. Since Maggie is the head of cardiothoracic surgery at Grey Sloan Memorial Hospital, Winston believes that he cannot continue his career as a cardiothoracic surgeon under her, which leads the latter to make a career-altering decision. In the sixth episode of the nineteenth season, Winston tells his wife that he is changing specialties from cardiothoracic surgery to vascular surgery. As far as he is concerned, working under his wife is a threat to their togetherness and he wants to save their marriage by changing his specialty.
Winston's decision concerning changing specialties, however, only infuriates Maggie. She knows how much cardio means to her husband and she doesn't want him to sacrifice the same for her. Maggie doesn't even think that the change of specialty is necessary, which makes her tell him that she doesn't respect his decision. Winston, on the other hand, has been thinking that Maggie will be flattered to know that he is doing everything he can to save their marriage. When she tells him that she doesn't respect him, the latter starts to feel not understood by his wife. He finds Maggie's words about his attempts to strengthen their bond disrespectful, which leads them to a break from their togetherness.
In the thirteenth episode of the season, Maggie decides to move to Chicago to join a prestigious medical science research center so that she can continue her work on the partial heart transplant. Although Maggie and Winston make amends in the fourteenth episode of the season, Maggie doesn't want to sacrifice her opportunity to save thousands and thousands of lives, which makes her ask Winston to move to Chicago to save their relationship. Winston, however, doesn't want to leave for Chicago without a job. Neither he wants to find a job using her name. He wants to be known and respected as a highly talented surgeon and not as the husband of the famed and reputed Maggie.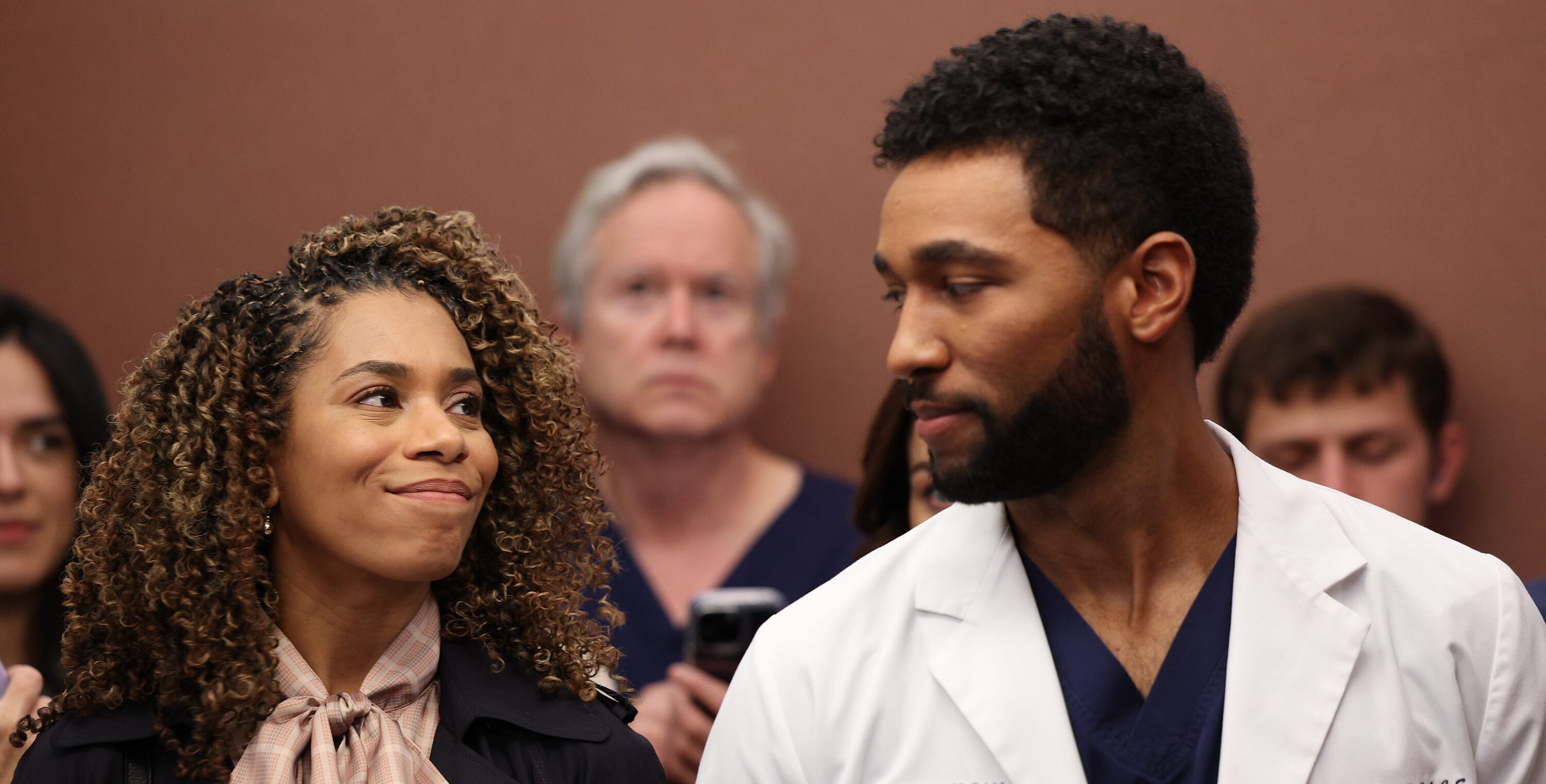 Since Maggie doesn't want to stay in Grey Sloan and Winston doesn't want to move to Chicago, they decide to break up. "I think it's very painful for them [Maggie and Winston] to both say that at this moment they want to work on other things — or Maggie wants to work on something else — but not because there isn't a lot of love, not because there isn't a desire to have it all. It's just that it's impossible. It's impossible for them to have it all given that they both really want different things at this moment," Kelly McCreary, who plays Maggie, told Deadline about the couple's decision to break up.
Although Maggie and Winston break up, they may still reunite in the future. Even when they are breaking up, they make it clear that they love each other immensely. If Winston's talents as a surgeon take him to a prestigious hospital in Chicago, they may get back together. As far as McCreary is concerned, they will at least have a "talk" in the future, possibly about the fate of their relationship. "[…] she [Maggie] and Winston will talk some more, I'll put it that way," the actress added to Deadline. Thus, we can be hopeful that they will reunite in the future after resolving the issues that separate them.
Read More: Will Catherine Fox Die? Is Debbie Allen Leaving Grey's Anatomy?