Portrayed by Aaron Paul, Jesse Pinkman is one of the main characters in the AMC crime drama series 'Breaking Bad (2008-2013). Born in a middle-class family in Albuquerque, New Mexico, where the narrative of the show is mainly set, Jesse graduated J. P. Wynne High School despite being a poor student and eventually becomes an addict and drug dealer. In 2008, he reunites with his high school chemistry teacher, Walter White (Bryan Cranston), who just has been diagnosed with Stage III lung cancer, and his family faces financial ruin. Initially skeptical about Walt's intention, Jesse eventually agrees to become his partner in making methamphetamine, which eventually garners the attention of law enforcement, cartels, and other influential criminal operatives in the region. If you are wondering whether Jesse survives in 'Breaking Bad,' we got you covered. SPOILERS AHEAD.
Does Jesse Die?
No, Jesse doesn't die in 'Breaking Bad.' He also survives at the end of 'El Camino: A Breaking Bad Movie,' the sequel to the original series. Although 'Breaking Bad' originally aired earlier, 'Better Call Saul' is a prequel, and most of the events depicted there happened before what we see in 'Breaking Bad.' So, chronologically, Jesse's first appearance in the 'Breaking Bad' universe is season 6 episode 12 of 'Better Call Saul,' 'Waterworks,' in which Jesse interacts with Kim Wexler (Rhea Seehorn) in 2004.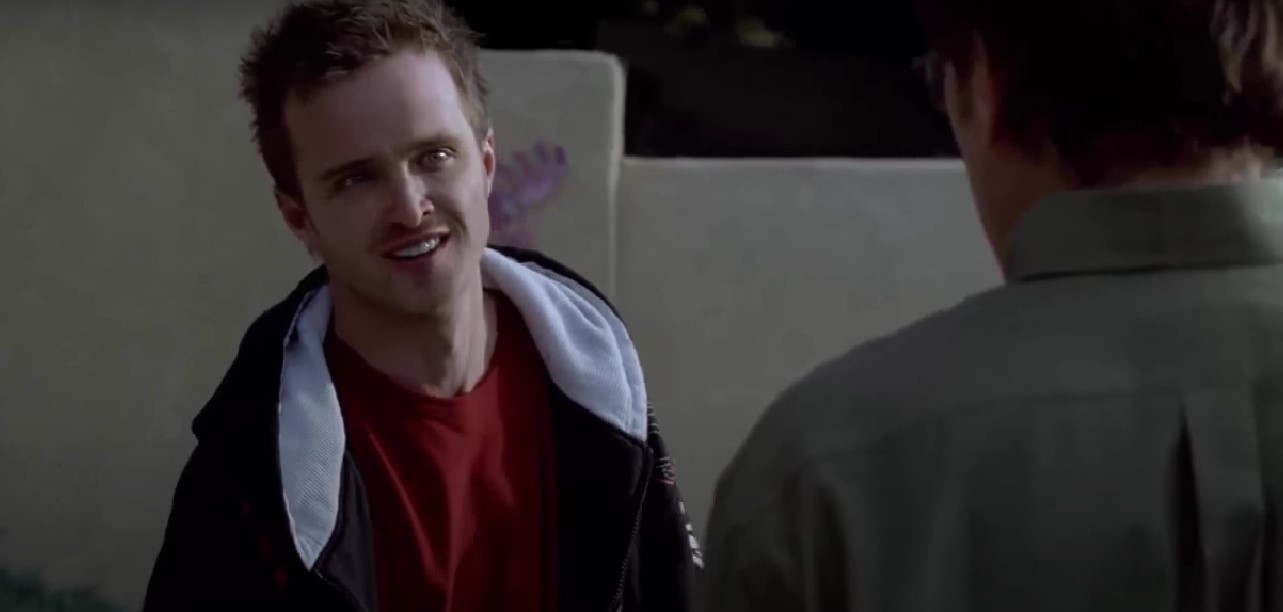 Although series creator Vince Gilligan and his team initially had plans to kill Jesse off in the first season, they loved what Paul was doing with the character and decided to keep him on board for a longer period. In time, Jesse effectively became a protagonist of the 'Breaking Bad' universe along with Walt and Saul Goodman (Bob Odenkirk). Jesse is deeply flawed as a character, but he isn't without redeeming qualities. As the series progresses and the darker aspects of Walt's character are exposed, Jesse grows disillusioned, desperately wanting to escape the life of crime.
This notion of escaping also includes Jesse's addiction as well. In season 2, he falls in love with his landlord, Jane Margolis (Krysten Ritter), a part-time tattoo artist and recovering heroin addict. Following the death of Combo, one of Jesse's closest friends, he starts doing heroin with Jane to deal with his grief. As Walt tries to establish a professional relationship with major drug distributor Gus Fring (Giancarlo Esposito), Jesse's actions nearly cause the deal to fall apart. Eventually, Jane dies of an overdose, and Jesse admits himself to a rehabilitation clinic. What he doesn't find out is that Walt could have saved Jane but chose not to.
In season 3, Jesse and Walt earn a considerable amount of money working for Fring. Jesse also begins a relationship with single mother Andrea Cantillo (Emily Rios). Toward the end of the season, Jesse kills Gale Boetticher (David Costabile) on Walt's instructions. Boetticher is a chemist Fring brought in to ultimately replace Walt in his superlab. In season 4, Walt poisons Andrea's son Brock to bring Jesse back to his side as he goes against Fring, whom he kills by convincing former cartel leader Hector Salamanca to blow himself up while Fring is in the room with him.
In season 5, Jack Welker (Michael Bowen), the head of a neo-Nazi biker gang, takes Jesse captive and kills DEA agents Hank Schrader (Dean Norris) and Steven Gomez (Steven Michael Quezada). For several months, Jesse is forced to cook meth for the gang. Once, he tries to escape but is unsuccessful, and Jack's nephew, Todd Alquist (Jesse Plemons), kills Andrea to teach Jesse a lesson.
In the series finale, Walt returns to rescue Jesse. He kills Jack and all gang members, while Jesse strangles Todd to death. Afterward, Walt asks Jesse to kill him. Jesse realizes that the injuries Walt sustained during the gunfight with the neo-Nazis are fatal. He tells his former teacher that if he wants to die, he should do it himself. Jesse subsequently takes Todd's El Camino and drives away, with tears of relief pouring down his eyes.
'El Camino: A Breaking Bad Movie' begins immediately after the end of 'Breaking Bad' and follows Jesse as he prepares to flee from Albuquerque before the authorities and the neo-Nazi gang members who are still alive can find him. He pays Ed Galbraith (Robert Forster), also known as "the Disappearer," about $250,000 and leaves for Haines, Alaska, under the name "Driscoll." In 'Better Call Saul,' we learn that the diversion tactic Skinny Pete had devised worked, and Jesse is now beyond the clutches of the authorities.
Read More: Does Dean Norris' Hank Schrader Die in Breaking Bad? [Spoiler]