Created by Vince Gilligan, the AMC crime-drama series 'Breaking Bad' revolves around mild-mannered chemistry teacher Walter White (Brian Cranston). On his 50th birthday, Walt is diagnosed with Stage III lung cancer. With his family's finances going rapidly out of control, Walter teams up with his former student Jesse Pinkman to produce high-quality Methamphetamine under the alias "Heisenberg."
Portrayed by Dean Norris, Hank Schrader is an important character in the 'Breaking Bad' universe. He and Walt are brother-in-laws through their wives, Skyler (Anna Gunn) and Marie (Betsy Brandt). Although Hank and Marie don't have children of their own, they are quite close to the Whites and Walt and Skyler's son Walter White, Jr. (RJ Mitte).
Hank is a high-ranking officer of the Drug Enforcement Administration (DEA), attached to the agency's office in Albuquerque, New Mexico, where the show is mainly set. So, Hank and the mysterious Heisenberg inevitably come into conflict, though the former initially doesn't know that his mellow brother-in-law is the dreaded drug lord. If you are wondering whether Hank survives in 'Breaking Bad,' we got you covered. SPOILERS AHEAD.
Does Hank Die?
Yes, Hank Schrader dies in 'Breaking Bad.' Although 'Breaking Bad' originally aired before 'Better Call Saul,' the latter show is a prequel, and most of what is depicted there happened before the events of 'Breaking Bad,' which takes place between 2008 and 2010. So, chronologically, Hank makes his first appearance in episode 3 of the fifth season of 'Better Call Saul.' After Domingo Molina (the future "Krazy-8") is arrested on drug charges, Saul Goodman (Bob Odenkirk) arrives while Hank and his partner, Steven Gomez (Steven Michael Quezada), are interrogating him and introduces himself as Molina's lawyer.
In 'Breaking Bad,' Hank is extroverted, boisterous, and ambitious. He also has a moral core, an inherent desire to be a force for good, that serves as a driving force behind most of his actions in the show. When you initially meet him, he might appear as a typical hardheaded lawman with little emotional range. But as the series progresses and the character is fleshed out, we learn about his vulnerabilities and insecurities.
After learning about the existence of Heisenberg, Hank makes it his life's mission to find the man. In season 5 part 1 episode 8, 'Gliding Over All,' Hank finally realizes that his seemingly harmless brother-in-law is actually the dangerous criminal he has been searching for all along.
Despite his insecurities about his abilities, Hank is an exceptional law enforcement officer. He kills the psychotic Mexican drug kingpin Tuco Salamanca and arrests his uncle, cartel boss Hector Salamanca, in season 2. In season 3, he guns down Marco Salamanca and severely injures his twin brother Leonel.
In season 5 part 2, Hank tries to convince Jess to help him take down Walt. Although Jesse is initially reluctant as he fears Walt's potential retaliation, he later suggests they should target Walt's money, which has been buried on the Tohajiilee Indian Reservation. When Walt realizes what has happened, he employs neo-Nazi gang leader Jack Welker (Michael Bowen) to kill Jesse. However, when Walter sees that Hank and Gomez are with Jesse, he tries to call off the hit.
After arresting Walt, Hank calls Marie to let her know that he has finally caught Heisenberg. Before he can call the police to dig up the money, Jack arrives with his gang. In the ensuing gunfight, Gomez is killed, and Hank is injured. In episode 14, titled 'Ozymandias,' Walt pleads to Jack to let Hank live, revealing that they are brothers-in-law. He even offers Jack all his money. But as Hank points out, Jack has already decided to kill him 10 mins ago. Jack proceeds to execute Hank and bury him alongside Gomez in the same hole where Walt hid his money.
Hank's death has a rippling effect on all the characters. Skyler finally stands up against her husband, and Walt goes on the run. In the series finale, 'Felina,' Walter gives the location to where Hank and Gomez's bodies are buried to Skyler on a lottery ticket before killing Jack and his crew, rescuing Jesse, and dying.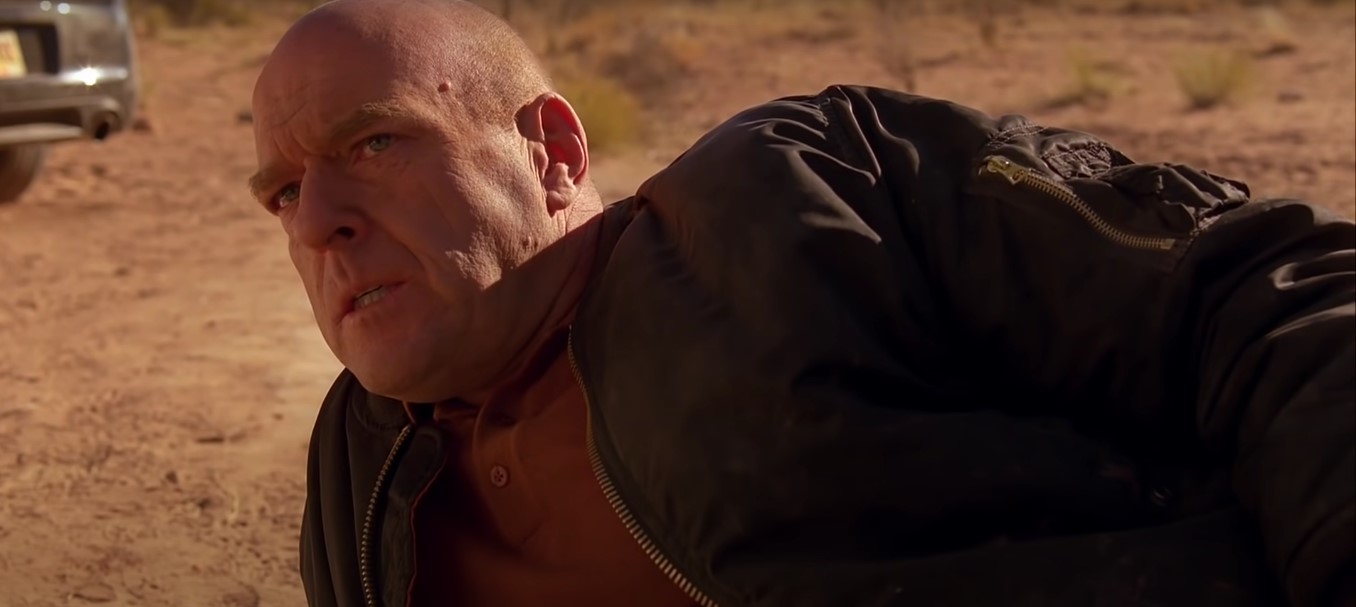 Certain parts of 'Better Call Saul' depict events after 'Breaking Bad.' It is implied that the bodies of the two DEA agents were found. In the series finale, 'Saul Gone,' despite securing a plea deal for himself, Saul confesses to all his crimes and the part he played in Walt's meth business. Pursuing redemption, he explains the roles he played in the deaths of people such as Hank and Gomez, much to the surprise of their widows, who are present in the court that day.
Read More: Better Call Saul and Breaking Bad Timeline Overlap, Explained