HBO's 'Succession' season 4 races towards the conclusion of its long-running power struggle that ensues among the Roy family for control of Waystar RoyCo. In the fourth season, Kendall and Roman step up to become the co-CEOs of the company after their father's death. Meanwhile, their brother, Connor Roy, runs in the Presidential elections. However, Connor's campaign is threatened to conclude before the actual election after a rival candidate makes an enticing offer. Therefore, viewers must be curious to learn more about Connor's political future. If you are wondering whether Connor pulls out of the race or has any chance of becoming the President in 'Succession' season 4, here is everything you need to know! SPOILERS AHEAD!
Does Connor Pull Out of the Elections?
Connor Roy (Alan Ruck) is the eldest son of Logan Roy (Brain Cox) and the only child from his first marriage. He is the half-brother of Roman, Kendall, and Shiv Roy. However, unlike his siblings, Connor does not seem to have an interest in holding a powerful place in Waystar RoyCo, a global media conglomerate owned by the Roy family. He lives on a ranch in New Mexico with his girlfriend and later wife, Willa Hayes, who worked as a call girl before Connor made their relationship exclusive. As a result, Connot is considered the black sheep of the Roy family because of his life choices and is generally considered a joke among his own family.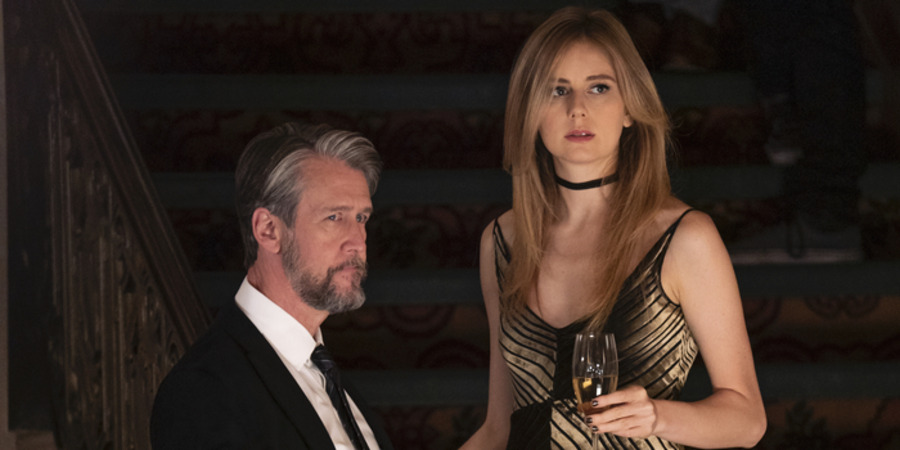 Connor harbors political ambitions and announces to run for the Presidential elections toward the end of the third season. However, in the fourth season premiere, it is revealed that Connor is tracking for less than 1% votes among the voter base. However, Connor decides to spend more money on his campaign to improve his chances. By the seventh episode, Connor is tracking for about 6% votes in key demographics that could hamper the chances of the ATN-backed Jeryd Mencken. As a result, Mencken tasks Roman without ensuring Connor drops out of the election race. Roman offers Connor an ambassadorial role in exchange for dropping out. However, after consulting with Willa, Connor refuses to pull out of the elections, much to Roman's dismay.
Will Connor Become the President?
In the seventh episode of season 4, titled 'Tailgate Party,' Connor attends the party hosted by Tom and Shiv. However, Roman tries to convince him to take an ambassadorial role in Somalia or Oman. Connor speaks with Willa and refuses the offer as she does not want to move from America. In the end, Connor and Willa state that they want to see how Connor's campaign plays out before deciding upon his political future. However, considering Connor's low rankings in the early poll predictions, it is unlikely that Connor will go the distance and become the President of the United States.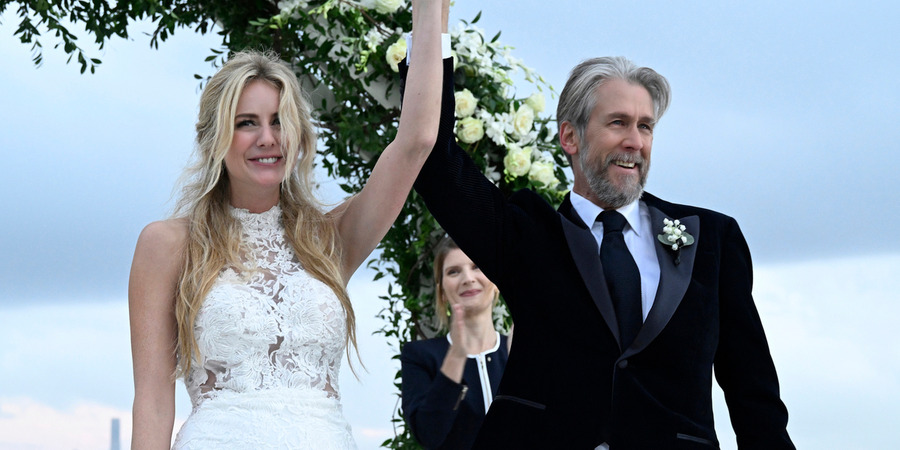 Connor's political ambitions have defined much of his character arc in the back half of the show's four-season run. As a result, viewers who favor Connor believe that his becoming President would mean that the family's black sheep wins the game of succession triggered by Logan's search for a successor to his empire. However, given Connor's caliber and potential as a politician, it is unlikely that he will become the President. Nonetheless, Connor has proved his election campaign is not a joke, as it is causing problems for Mencken. Hence, Connor realizes that he has more leverage in the negotiation and can draw a better offer. However, with the elections just a day away, Connor has little time to carve the deal he wants. On the other hand, it will also make Manken desperate, giving Connor and Willa what they desire. Therefore, Connor will likely pull out of the race in exchange for a heavy payout that furthers his political ambitions.
Read More: Kendall's Water Symbolism in Succession, Explained