Hulu's 'Killing County' is a docuseries we can only describe as powerful owing to the way it charts the apparent corruption, failures, and misdeeds of law enforcement in Bakersfield, California. It thus comprises not just first-hand accounts of those closest to the matter but also archival footage to really shine a light upon the different elements contributing to the brutal reality of this city. Amongst them is the extensive mention of proud Kern County Sheriff Donny Youngblood — so now, if you wish to learn more about him as well as his current standing, we've got you covered.
Who is Donny Youngblood?
As a lifelong native of Kern County in every sense of the term, Donny Youngblood actually attended both East Bakersfield High School and West High School before going on to enroll in Bakersfield College. However, instead of entering into the monotonous desk-based work field upon graduation, he enlisted in the United States Army in 1968 with an honest, optimistic intention to serve his country. He spent 14 months on active service in Vietnam and then evolved into a tough Army Drill Sergeant on the stateside, only to ultimately leave everything behind for a brand new beginning.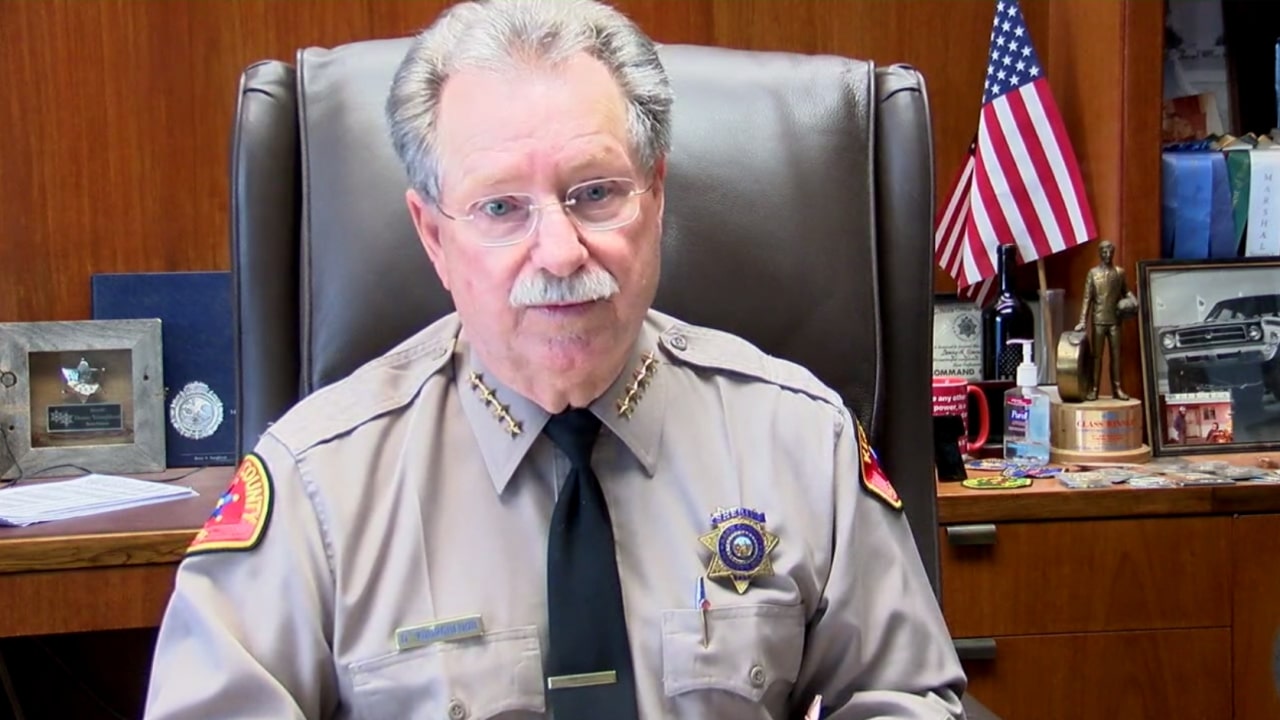 It was in 1972 when Donny took on the position of a State Correctional Officer, which seemingly influenced him to such an extent that he decided to join a police training academy two years later. Hence began his lasting 3+-decade-long journey with the Kern County Sheriff's Office, where he essentially served in all minor or major departments before finally getting elected as Sheriff in 2006. Though it's not at all been an easy ride for the Golden Gate University graduate (Bachelor's in Administration of Justice, plus Master's in Public Administration) and the FBI National Academy alumnus.
After all, despite the fact Donny somehow manages to win every re-election, controversies have swam around him, his extreme viewpoints, as well as his alleged needlessly aggressive practices for years. The prime example of this actually came to light in 2018 when a really old video of him stating it would be much cheaper and simpler to kill convicts/suspects rather than cripple them resurfaced. "Which way do you think is better financially?…," he can be heard asking in the clip. "Absolutely, [kill them]. Because if we cripple them we get to take care of them for life, and that cost goes way up."
Where is Donny Youngblood Now?
Many people do believe Donny either has no or minimal regard for human life, yet he still ran unopposed for his post in 2022, meaning he proudly serves as the Sheriff of Kern County to this day. In other words, policies and tactical approaches have remained the same, even though the entire area under his jurisdiction has come under intense scrutiny for its officer-driven crimes over the past few years. In fact, in 2015, The Guardian deemed Kern County to have "the deadliest law enforcement in the nation per capita" following careful, extensive, meticulous, yet highly factually logical research.
Nevertheless, Donny did recently admit that "the world is changing. We [Kern County] used to be 70% conservative Republican. Today, I think it's probably 56%." The actual number is 36% registered Republican. The Bakersfield-based family man then added, "It's changed so dramatically. The things that we used to shoot people for, we now cite them with a ticket…That's not a bad thing."
Read More: Jorge "Pelon" Ramirez's Death: How Did He Die? Who Killed Him?