Hoping to experience the unmatched power of love, Netflix's 'Down for Love' features several individuals on the path to finding forever with a romantic partner. The docuseries chronicles the lives of people with Down Syndrome in New Zealand as they go on dates to find the one for them. The reality television show features the heartwarming quest of several singles as they embark on a journey filled with heart-fluttering dates and outings. With several couples gravitating towards one another, fans have been curious to know the relationship status of the reality stars. So, if you're also curious to learn more, look no further because we've got all the answers right here!
Are Josh and Sophie Still Together?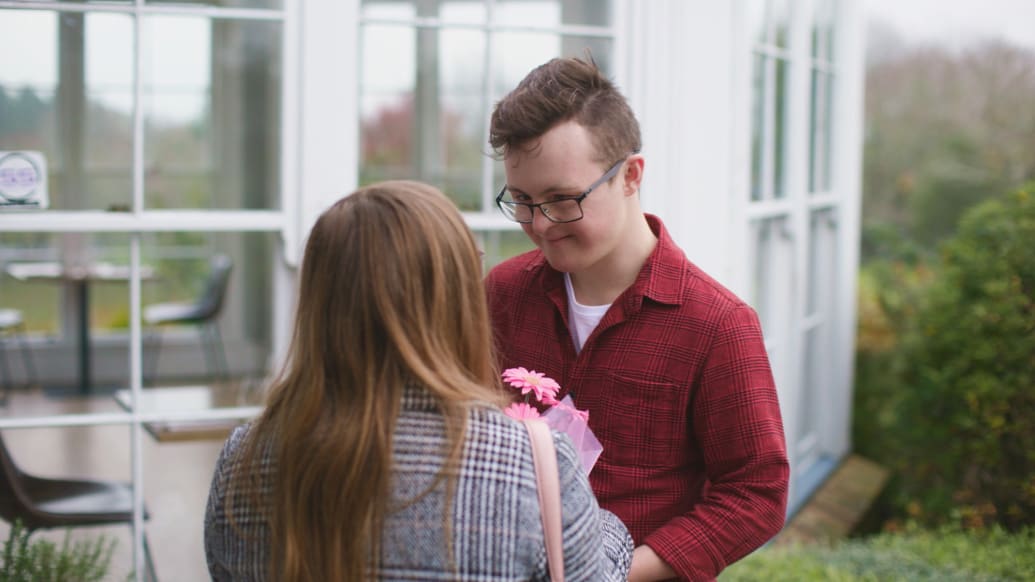 An unabashed romantic, Josh Bradley repeatedly used his ken and wit to impress prospective partners. However, even a joyous date with Libby and Hayley couldn't lead to a long-term romance. Finally, the 20-something found a deep connection with Sophie. The duo didn't just share a date on the pier but also made things official. While Josh and Sophie remain inactive on social media, it is apparent that the duo shared a close bond throughout their time on the show.
Josh's mother, Nicole, has also reportedly confessed that he had achieved the desired result from his time on the show. The star continues to explore new avenues of growth with his siblings Keira and Max and parents Nicole and Todd. Josh also works as a part-time cleaner at Rainbow's End. Naturally, we hope that the Auckland-based reality stars are still exploring other aspects of companionship!
Are Libby and Meimi Still Together?
Unafraid to explore romance, Libby Hunsdale, approaching her 20s, tried to explore the vivacity of a genuine connection throughout the show. Despite spending some time with Josh, the Wanaganui-based actress couldn't see their relationship progressing. After confirming that she couldn't see her friendship with him turning into something more, the model sought other dates. Besides, 'Down for Love' chronicled Libby's coming-out journey.
After the reality star opened up about her feelings to her grandmother Barbara Andrews, she gave dating another try with Meimi, a Maori and Italian woman with Williams Syndrome. While the two had hit it off, the possibility of a romantic relationship stayed off the table. Even so, Libby walked away from the show with several possibilities and the chance to find love with a woman. Currently, the 'Poppy' actress is working as an Influencer and Digital Creator with Project Employ, a disability service organization that helps get people with intellectual disabilities find the right opportunities.
Are Leisel and Brayden Still Together?
Unafraid to take down their walls, Leisel Shepherd and Brayden Pettigrew were attracted to each other from the get-go. Despite having to fetch golf balls repeatedly during their mini-golf date, they didn't feel uncomfortable and instantly connected. From showering compliments on each other to confessing their feelings, the duo took their relationship to the next level during the show. Not just this, Brayden also helped expand Leisel's skincare business shortly after they got together by adding a product line dedicated to men.
The couple celebrated Brayden's 21st birthday together, and he revealed that his birthday wish was to marry Leisel one day. Months later, the couple continues their happy streak and often takes to their social media to gush about one another. In addition to a happy relationship, Leisel, in her 20s, is heading her booming business alongside her boyfriend. Based in Auckland, the reality star is a YouTube creator, where she regularly posts snippets of her life along with her boyfriend.
Are Carlos and Aelinor Still Together?
With intersectional experiences, Carlos Antonio, who was born and lived in Bolivia till the age of 10, excels in several artistic pursuits. The international swimmer and recipient of countless awards, Carlos was also awarded for his work by Judi Dench. After meeting Aelinor on a blind date, the duo immediately hit it off. While Carlos participated in her historic-themed parties, the latter also relished his poetry. Their connection was so strong that even Carlos' sister, Tatiana, was enthralled by their compatibility.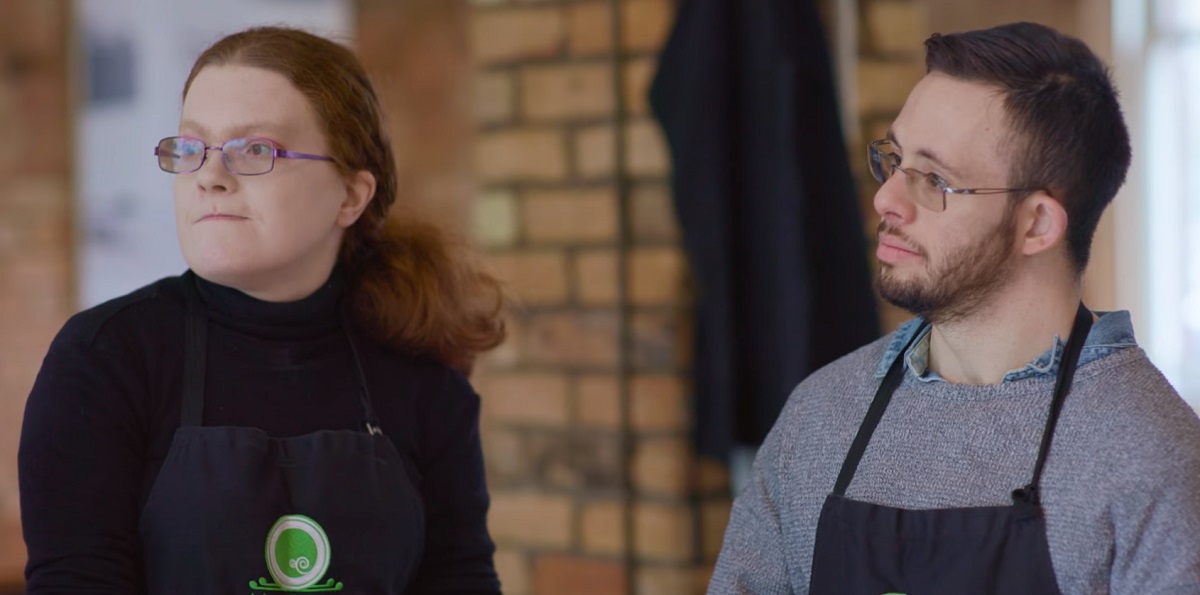 However, distance remained a significant impediment to the duo meeting regularly. In his 30s, Carlos is based in Otago Peninsula, and Aelinor lives in Auckland. Since their exit from the Netflix series, the two have decidedly kept their life under wraps and their social media profiles private. Even so, their close connection leads us to hope that they are still exploring the avenues of their relationship!
Are John Halliday and Emma Still Together?
Hailing from Ngāpuhi, North Island Alexandra, John Halliday had hoped to find love but was largely unsuccessful. With varied skills ranging from bone carving to acting and even snowboarding, the only thing missing from his social calendar was a date with a woman he loved. However, that issue was also resolved when John met Emma, a woman in her 30s. The Olympic Snowboarder approaching his 40s finally found the woman who would wear the ring he had carried in his pocket for over a decade.
True to their artistic roots, Emma and John shared their first day at a Van Gogh exhibition and even took a helicopter trip to one of the highest peaks. While the couple is mainly inactive on social media, their deep connection still leaves hope for a blossoming relationship in the future. Aside from finding love on the show, John continues to climb the ladder of success. The reality star helps other people with disabilities through his work at Central Otago Living Options in Wellington.
Are Lily and Clayton Still Together?
While Lily's foray into theatre and acting had kept her preoccupied, the actress in her 30s had also hoped to find a possible connection. After striking out with Alex on the first date, the Palmerston North-based actress eventually met Clayton on a double date with her younger brother Noah, who also has Down Syndrome. Lily and Clayton's feelings for each other progressed quickly after the two connected on similar interests and likes.
While Clayton opened up about his interests and future plans as a musician, Lily talked about her work in theatre. Ultimately, the latter bent down on one knee and asked him to be her boyfriend. While the duo shared mutual feelings about each other, it is unclear yet if their love saw it through. Lily is currently focusing on her burgeoning theatrical career. The international swimmer whose life became the basis for 'Up Down Girl,' a theatrical production, still excels in several aspects of life.
Are Daniel Francis Forman and Emily Still Together?
With a family of more than 70 members, Daniel, who was 38 at the time of filming, met Emily and formed an instant connection with her. Moreover, they quickly found common ground since they shared a mutual love for the outdoors. While their time on the show hinted at the possibility of a relationship, the reality stars are yet to confirm their relationship status.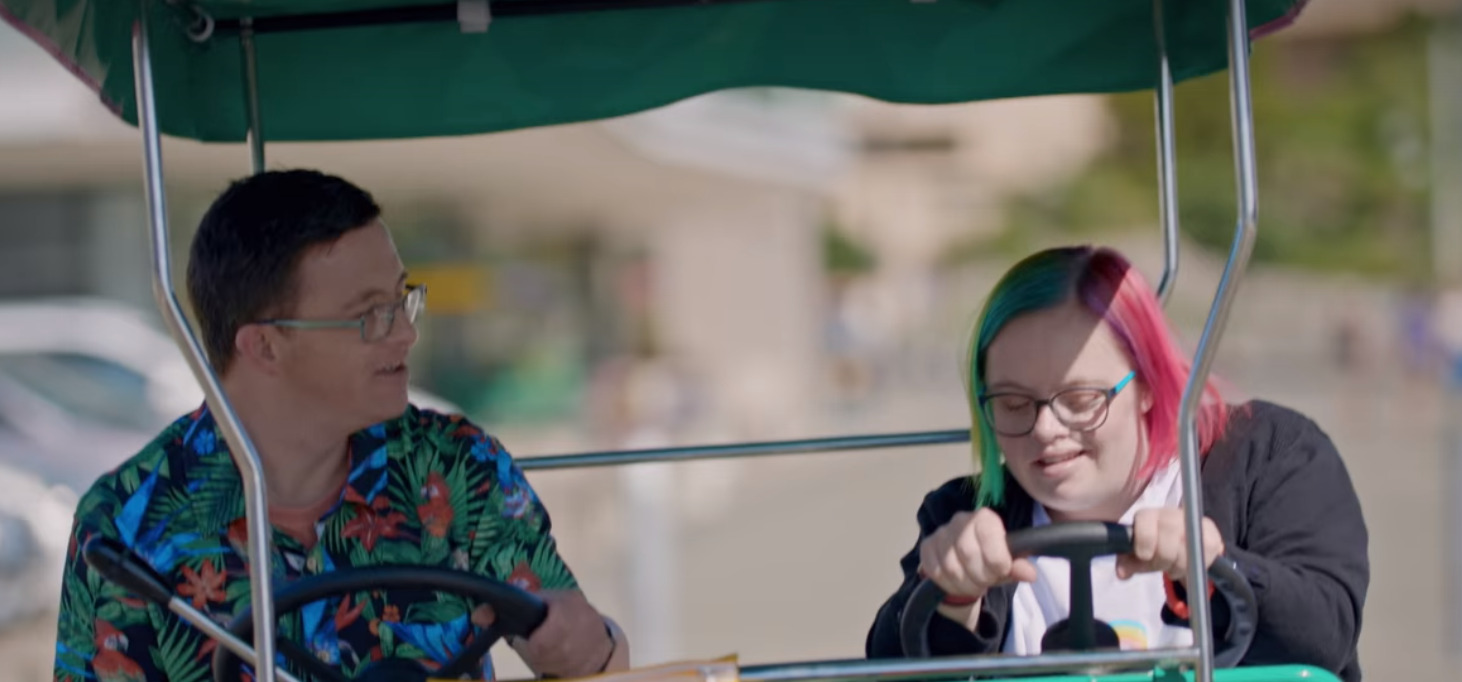 Having exited reality television, Daniel and Emily have decided to keep the details of their relationship under wraps. Not just this, the former has also become inactive on social media since then. However, the couple shared a deep connection throughout the show, meaning that romance could still be on the table for the duo. Besides finding love, the classic music connoisseur is also creating success at Kilmarnock Enterprises as a hands-on outsourcing employee. When he's not working, Auckland resident Daniel likes to visit his parents in the retirement village.
Are Lily-Mae and Luca Still Together?
Only 18 when she starred in the docuseries, Lily-Mae grew up around love, compassion, and care. Along with her parents and siblings Brody, Nova, Eden, Chris, and Dior, the Auckland-based reality star hoped to achieve her grand ambitions with a person she could love on her side. After sharing two dates with Luca, who was 19 then, the duo found a swift connection that propelled them to take things to the next level.
While Lily-Mae and Luca did share an interest in becoming each other's boyfriend and girlfriend, it seems that their romance didn't translate outside cameras. The duo do not follow each other on Instagram, nor are they present on each other's social media feeds. So, as far as we can tell, it is possible that Lily-Mae and Luca decided to part ways after the show ended. Nevertheless, it is apparent that they still excel in their respective careers and life. While Lily-Mae hopes to expand her portfolio as a professional model, Luca is a swimming expert who uses his social media to showcase his cooking skills.
Read More: Is Down for Love Scripted or Real?