Reimagining the normative through creativity and imagination, BBC's 'Glow Up' features a group of makeup artists who compete in a streak of challenges to win the top prize. The competition features a streak of tests that the participants must clear to avoid elimination. However, time-sensitive tasks and high stakes make the competition intense with pressure. The first instalment of the reality television show features Ellis Atlantis, who successfully impresses the judges with their abilities. Having won the competition, several opportunities lay ahead for the winner. Naturally, fans wonder where are they these days. So, if you're also curious, look no further because we've got all the information right here!
Who is Ellis Atlantis?
Elevating any basic look and wowing the judges with their penchant for flair, Ellis Atlantis consistently displayed their skills throughout season 1 of 'Glow Up.' The makeup artist used to work as a retail assistant before makeup and drag took a preliminary stature in their life. Hailing from Bradford, West Yorkshire, Ellis used to work as a full-time retail assistant on a beauty counter in a department store. Having found an affinity towards makeup and beauty from a relatively young age, the television personality eventually discovered drag and realized their entrenched appreciation for the craft.
Using makeup to transform their persona and elevate their disposition, Ellis consistently refined their skills and eventually found their way into the competition. Besides learning from trial and error, the television personality also secured a Fine Arts foundation degree and studied Fashion Designing at University. While fashion interested the makeup artist, it was ultimately the hubbub of hands-on work behind the scenes that appealed to them. Consequently, he refined his skills as a self-made makeup artist and began pursuing a career within the same realm.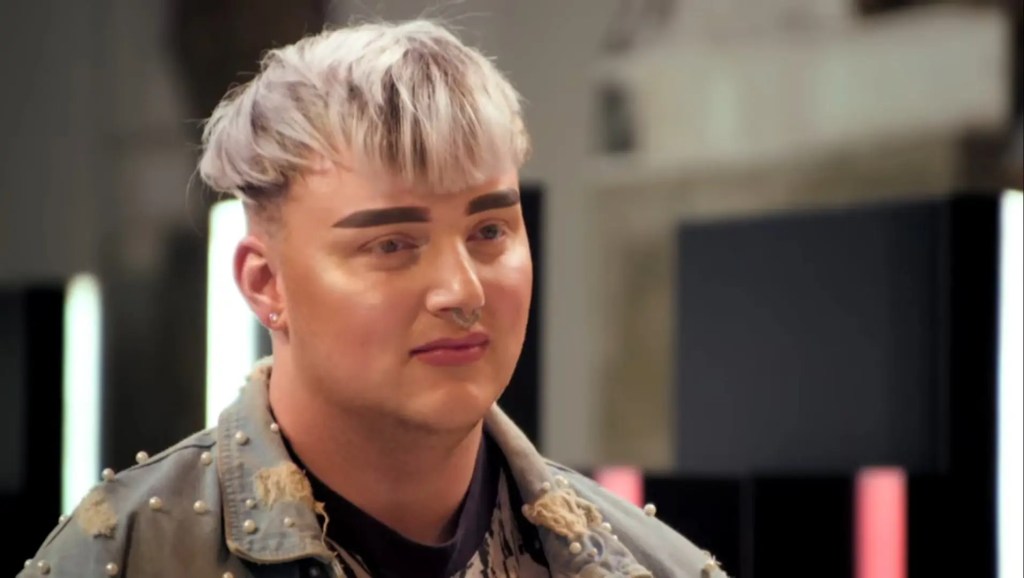 Throughout the premiere season of 'Glow Up,' Ellis showcased his consistency with various skills. Not only were they able to successfully fend off elimination at crucial turns, but they also managed to impress the judges with their engaging and immersive skills. Consequently, the reality television personality won the season's top prize and was crowned as the winner. While their ability to work under pressure gave them the stepping stone for their ultimate win, fans have wondered how the makeup artist fared outside the show. Let's find out more!
Where is Ellis Atlantis Now?
After getting crowned the winner of season 1 of BBC's 'Glow Up,' Ellis consistently worked to exponentiate their growth and success. Since the cameras closed in on them, Ellis has managed to amass a significant following on social media through their explanatory tutorials. Besides their ever-evolving growth as a content creator, Ellis has also solidified their presence in the industry in other ways. Firstly, the television personality landed a role in 'RuPaul's Drag Race' where they showcased their penchant as a drag queen.
Not just this, Ellis has also been featured in eminent publications and received wide renown for their work. Besides working with brands and clients, Ellis hosted makeup talks and demos at TikTok's 'For You House' in the United Kingdom. They have also led and instructed classes at The London School of Makeup. The television personality has also ventured into business and sells specially designed glitter available in the UK and worldwide.
Ellis also has a line of Barbie merchandise, which fans and readers can avail through their social media profile. Apart from this, Ellis regularly collaborates with renowned brands and endorses products. While the television personality likes to remain tight-lipped on matters of dating and relationships, it is apparent that they are finding success professionally and personally. Naturally, we await all the milestones Ellis Atlantis will achieve in the future!