Hosted by RuPaul, 'RuPaul's Drag Race' is a drag competition series that has entertained viewers since its premiere in 2009 on Logo, though the latest episodes of the reality show are being released on MTV. Featuring aspiring drag artists from across the country, each season of the show is a treat in itself. Consider the eleventh installment of the competition, released in 2019 on VH1, and shed light on some of our favorite competitors. If you are curious about where they are these days, worry not because we have your back!
Where is Yvie Oddly Now?
We are starting with the winner of season 11, Jovan Jordan Bridges, more popularly known as Yvie Oddly. While participating in the show, she publicly talked about her Hypermobile Ehlers–Danlos syndrome (hEDS) diagnosis. The artist was part of 'RuPaul's Drag Race All Stars season 7 and bagged the sixth position in the competition. Presently, Oddly is part of the "Werq the World" tour and has been in a happy relationship for over four years. Starting on August 31, 2023, she will embark on her "Strange Love Tour," which will see her visiting some of the major cities across the world.
Where is Brooke Lynn Hytes Now?
Season 11 runner-up Brock Edward Hayhoe, AKA Brooke Lynn Hytes, has been rocking the entertainment world since she participated in the series. Presently, she serves as one of the main judges of '1 Queen 5 Queers' and ' Canada's Drag Race,' becoming the first to be a full-time judge in the 'RuPaul's Drag Race.' franchise Additionally, the artist has been part of projects like 'The Bitch Who Stole Christmas' and won several pageant titles before becoming a part of the VH1 show.
Where is A'keria C. Davenport Now?
Gregory D'Wayne, AKA A'keria C. Davenport, is an avid pageant star who was also seen in the sixth season of 'RuPaul's Drag Race All Stars.' Additionally, she has been a part of various web series and was seen in the music video of Taylor Swift's "You Need to Calm Down," which won the 2019 MTV Video Music Award for Video of the Year. With over 312 thousand followers on Instagram, Davenport is an icon within the drag industry who is looked upon respectfully by many.
Where is Silky Nutmeg Ganache Now?
Next, we have Silky Nutmeg Ganache, who appeared in 'RuPaul's Drag Race All Stars' season 6 as a contestant and was ranked 11th. She went on to participate in 'Canada's Drag Race: Canada vs. the World' and was declared a runner-up. Additionally, the artist was seen in 'RuPaul's Secret Celebrity Drag Race' and 'RuPaul's Drag Race: Vegas Revue.' Ganache is also a part of the music world and has launched a few singles over the years.
Where is Vanessa Vanjie Mateo Now?
Let's now talk about José Luis Cancel, who goes by Vanessa Vanjie Mateo, Miss Vanjie, or Vanjie. Interestingly, she was a part of the tenth season of 'RuPaul's Drag Race,' but was eliminated after the first round. Since then, the artist has been seen in 'RuPaul's Drag Race All Stars,' 'RuPaul's Celebrity Drag Race,' 'RuPaul's Drag Race: Vegas Revue,' and 'Drag Me to Dinner' in different capacities. Her other achievements include being one of the finalists in 'All Star Shore 'and hosting 'Vanjie: 24 Hours of Love.'
Where is Nina West Now?
Famously known as Nina West, Andrew Robert Levitt was declared as Miss Congeniality for season 11. Since then, the artist has been part of projects like 'RuPaul's Celebrity Drag Race' and ' Drag Me to Dinner.' Yet, West's main focus seems to be her music industry, given the release of various singled and extended plays throughout her career. The reality TV star is an active cast member for "Hairspray," a theatre production that seems to be on a nationwide tour to entertain others.
Where is Shuga Cain Now?
Jesus Martinez Jr., AKA Shuga Cain, is active as an actor, musician, and performer. With over 347 thousand Instagram followers, Cain is an active content creator whose short-form videos never fail to engage her audience completely. She continues to give it her all when performing live and is well-acquainted with recognizable faces from the industry. The artist is close to her family and enjoys spending quality time in their company.
Where is Plastique Tiara Now?
Originally from Dallas, Texas, Plastique Tiara is a Vietnamese-American performer who has become quite an internet sensation, given her Instagram following of her 2 million. Her expertise in the world of makeup and fashion has catapulted her into the limelight, and she continues to thrive in the said atmosphere. Plastique is affiliated with United Talent and Voss Events and is known for partnering with various brands and promoting them via social media.
Where is Ra'Jah O'Hara Now?
Benni Miller, AKA Ra'Jah O'Hara, established her dominance in the world of drag by winning the first-ever season of 'Canada's Drag Race: Canada vs. the World.' She also participated in 'RuPaul's Drag Race All Stars' season 6 and became one of the runner-ups. Recently, she returned to be a Lip Sync Assassin for the eighth installment of the series. Known for her iconic use of the color purple, O'Hara has become an integral part of the world of drag.
Where is Scarlet Envy Now?
Our next drag star is none other than Jacob James Grady or Scarlet Envy, who has been a part of projects like 'RuPaul's Drag Race All Stars' season 6, 'ICarly,' 'The Weakest Link,' and 'Hey, Queen!' The artist is well-connected in the entertainment world and is always open to sharing life updates with her social media followers. Scarlet certainly has a massive fanbase, with her Instagram followers numbering more than 528 thousand. Those interested in showing their support for the performer can even buy official merchandise using Scarlet's own website.
Where is Ariel Versace Now?
Given her participation in 'RuPaul's Drag Race' season 11, you may easily recognize Bryan Philip Neel, whose stage name is Ariel Versace. As seen in her single tracks, the passionate drag performer has also created waves with her musical skills. Presently, she is in a happy relationship with Chastity St. Cartier/Ricardo Virgo, and the two are owners of Drag By Chariel, a business dedicated to fabulous wigs.
Where is Mercedes Iman Diamond Now?
Mercedes Iman Diamond created history in 'RuPaul's Drag Race' by being the first-ever openly Muslim artist to participate in the show. Having grown up in Kenya, she is pretty attached to her African roots and is a part of Haus of Diamond. Mercedes' dedication to the entertainment world is evident in her participation in various pageants and live events. She likes to work with others in the field whenever possible and has amicable connections with several drag artists.
Where is Honey Davenport Now?
Next, we would like to talk about James Rodney Heath-Clark III, better known as Honey Davenport. Following her reality television work, the artist has remained dedicated to music and theater. Presently, she hosts 'Da Fuq' on OUTtv and is a well-known DJ and singer. The performer is an avid activist who uses her voice to illuminate some of the most overlooked issues.
Where is Kahanna Montrese Now?
Kahanna Montrese, or Tyrone Hardiman, is another season 11 star who went on to be a part of 'RuPaul's Drag Race All Stars.' Specifically, she was seen in the show's eighth season, which premiered in May 2023 but was eliminated after reaching the top 6. Based in Las Vegas, Nevada, Kahanna has also left her mark on the world of music by taking part in multiple projects, with a single of her own.
Where is Soju Now?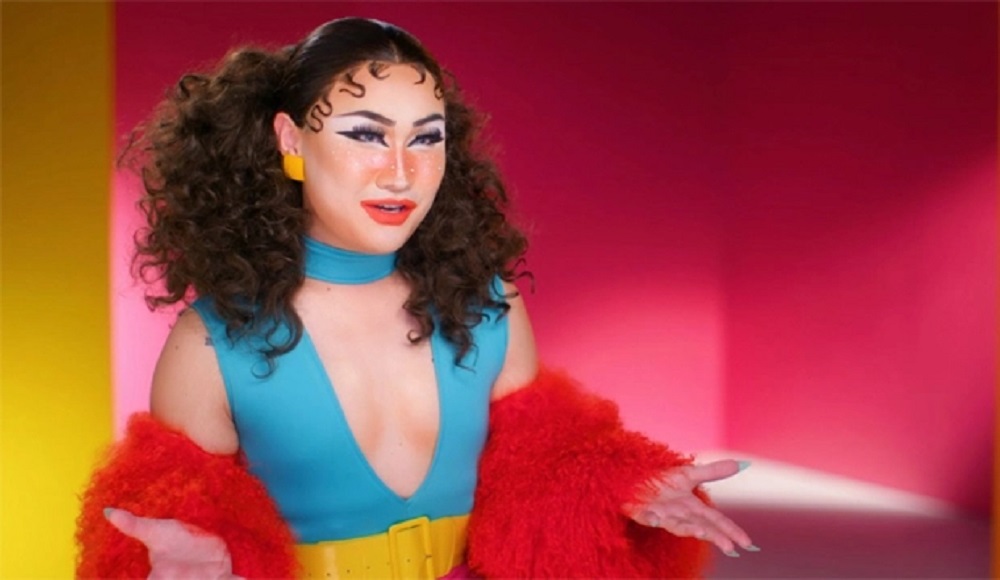 We are excited to talk about Tony Hyunsoo Ha, who was seen in the VH1 show as Soju. Before he participated in the drag competition, he was already famous for his reviews of the show on YouTube. In early 2021, Ha was accused by several people that he had sexually abused them. In response to the allegations, he claimed that he had anticipated such claims due to various threats and extortion comments but has yet to make an official statement about the situation. Ha ended up announcing his retirement from Drag in March of 2021, giving his focus on mental health as the reason for the same.
Read More: RuPaul's Drag Race Season 10: Where Are They Now?