It was on May 30, 2013, when the entire world turned upside down for the Biondos in Italy as Mario Biondos was found dead inside the Spain home he shared with his wife, Raquel Sánchez-Silva. After all, as chronicled in Netflix's 'The Last Hours of Mario Biondo,' he was partially hanging from his living room bookcase, but there were still doubts over whether he died by suicide or murder. Yet for now, if you just wish to learn more about the two native individuals once closest to the late 30-year-old — his caring siblings Emanuela and Andrea Biondo — we've got the details for you.
Who Are Emanuela and Andrea Biondo?
Reportedly born in the 1980s in Palermo, Sicily, to Santina D'Alessandro and Pippo Biondo, Emanuela, Mario, as well as Andrea are siblings (eldest to youngest) who've always shared a special bond. The truth is the values instilled in them at an early age are what made their connection unwavering, but they're also the reason the 2013 incident affected them more than anyone can even imagine. Thus, of course, both elder sister Emanuela and younger brother Andrea still vividly remember precisely where they were when they got the call of their kind, loving Mario's untimely passing.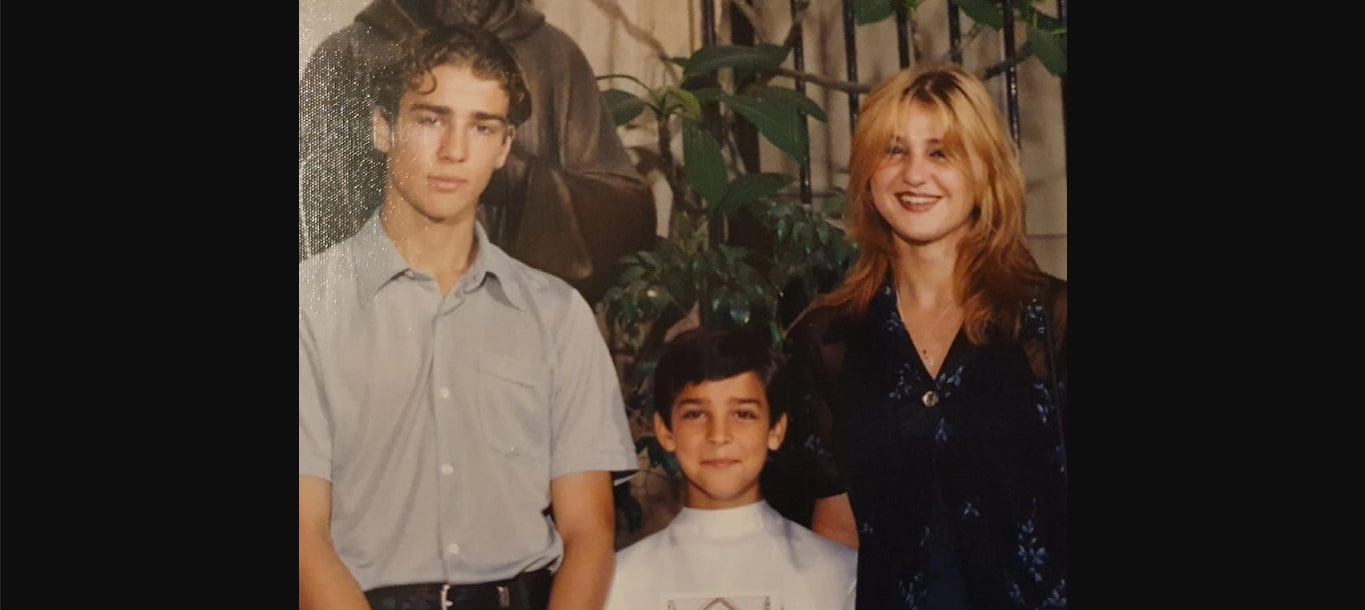 While Emanuela was in a car riding somewhere alongside her parents and her 5-year-old, Andrea was alone at home "when Raquel called crying," he carefully elucidated in the original production. He added, "[My sister-in-law only] wanted to talk to my mom or my dad. I told her I was alone, yet I'd ask them to call her back," unaware she'd find a way to reach them herself mere minutes later. Then he heard the tragic news, and all he recalls is that he'd "never seen anything like it. I was in shock… It was a very hard time. There were moments I wouldn't wish upon my worst enemy."
It hence comes as no surprise that once Emanuela and Andrea heard the suicide angle, it baffled them further as their brother was openly making plans for the future when they'd spoken to him hours prior. "I was planning a trip to Madrid, just for fun," the former said. "He wanted to give us a tour through this beautiful and fantastic city. He kept telling us how amazing Madrid was and wanted us to see it. That afternoon, he told me to pack my bags and to relax. He said we would have a party and he couldn't wait to see us. That he wanted to give me a big hug." So yes, they never believed he killed himself.
Where Are Emanuela and Andrea Biondo Now?
Although Emanuela, Andrea, and their parents were successful in having an Italian judge legally assert Mario's death was a murder in 2022, their fight to give him justice is still ongoing. That's because the judge also indefinitely closed the matter on the grounds of the years to have gone by and the available evidence not being enough to charge, let alone convict, anyone of homicide. So today, with Emanuela still being based in Palermo as a single mother and Andrea residing in Marene as a happily married man, they're continuing to fight for what they believe would be justice for Mario — his killer or killers being behind bars.
Read More: Raquel Sánchez-Silva: Where is Mario Biondo's Wife Now?