Emily Alyn Lind is a talented actress who has drawn our attention with her brilliant performances since 2008. Starting her career at a very young age, Emily is now a household name in the film industry. Her hard work, dedication, and determination to reach the top have all played a role in making Emily a force to be reckoned with. Naturally, her immense talent did not go unnoticed, and Emily is now slated to appear as Audrey Hope in HBO Max's 'Gossip Girl' reboot. With fans now clamoring to know more about this outstanding actress, let's find out everything there is about Emily Alyn Lind, shall we?
Emily Alyn Lind's Family and Early Life
Born in Brooklyn on May 6, 2002, to producer John Lind and veteran actress Barbara Alyn Woods, Emily grew up wishing to step into her mother's shoes. She shared her childhood with her sisters, Natalie and Alyvia, who are now well-established actresses in their own rights. Coming from a family well associated with the film and TV industry, Emily and her sisters got all the support they needed to make their dreams come true. However, even with their busy careers, the family has an undeniable and intimate bond that is lovely to witness.
Movies for Emily have always been about relating to the character onscreen. In an interview with Glamour, she mentioned how she wanted to positively affect lives through her acting. She said, "I want to see stories onscreen that my friends and I go through in our regular lives. I know kids who have gone through things and feel very alone. When you watch movies or television, you don't want to see the perfect person all the time. It gets really boring."
Emily started her acting career when she bagged the role of Young Lily Owens in the 2008 movie 'The Secret Life of Bees' at just 5 or 6 years of age. Even at such a tender age, producers immediately spotted her talent, and she began getting a host of offers from popular TV shows and movies. From there on, there was no stopping the actress as she began carving out a place for herself in the entertainment industry.
Emily Alyn Lind's Profession
At just 19 years of age, Emily Alyn Lind has already managed to make a name for herself in the industry. After her successful entry into acting, Emily kept working on her craft as she landed one acting project after another, including several recurring roles. A few of Emily's notable performances include the portrayal of Emily Gardener in 'Eastwick,' Emma Lavery in 'All My Children,' Shirley Temple in 'J. Edgar,' Young Amanda Clarke in 'Revenge,' and Zoe in 'Hidden.'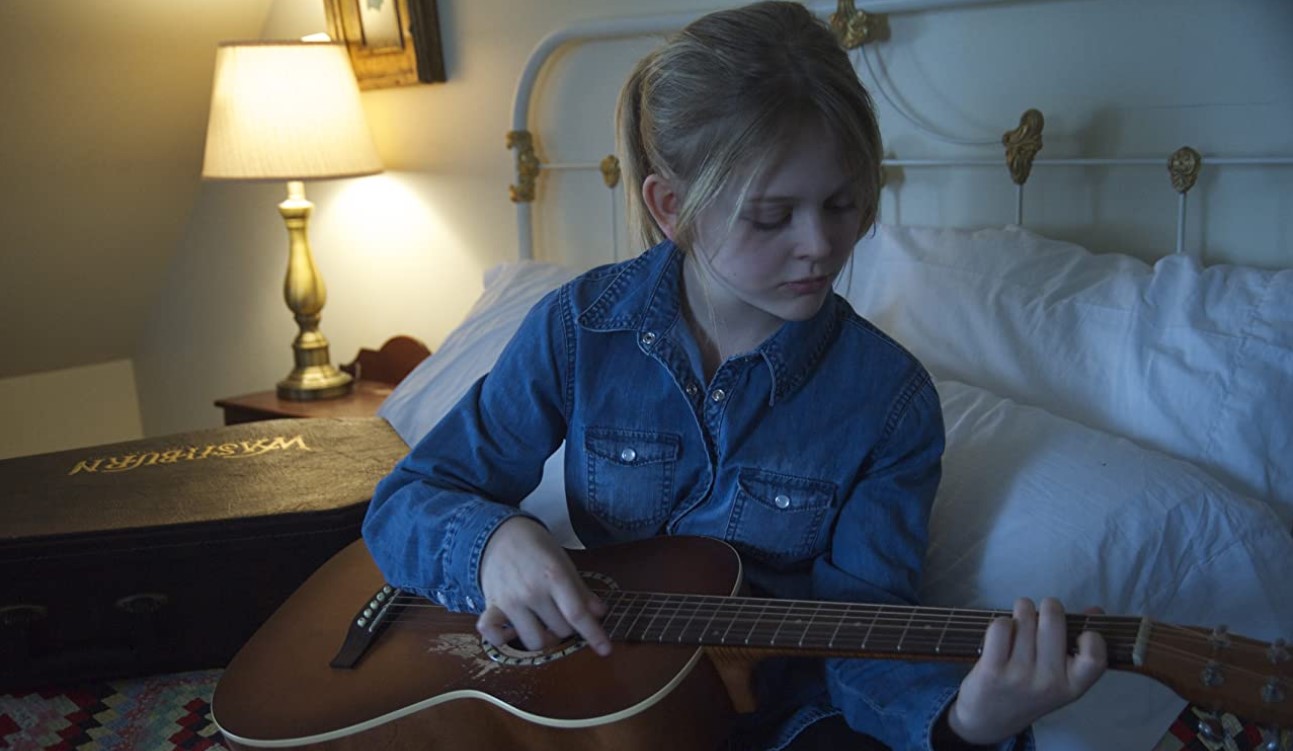 'Code Black' is the first TV series that features Emily in the main cast for season 3 after having her play a recurring role in the first two seasons. With her now being in the spotlight, Emily began landing major roles like Melanie in the 2017 movie 'The Babysitter' and Sophie Foster in the 2018 sci-fi thriller 'Replicas.' The year 2019 further saw Emily essay the role of Snakebite Andi in 'Doctor Sleep,' while in 2020, she blessed her fans by reprising her role as Melanie in the sequel movie 'The Babysitter: Killer Queen.'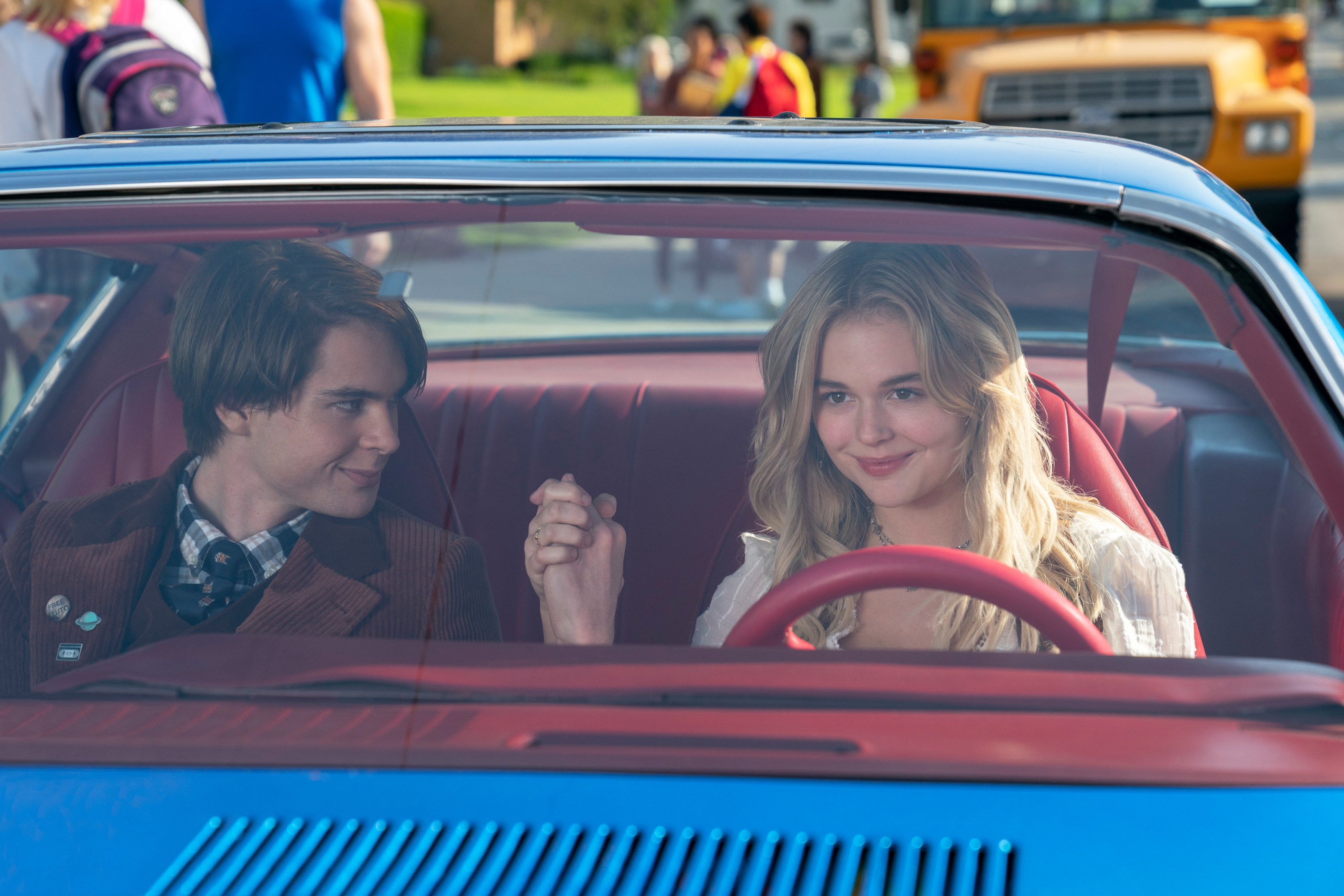 Her hard work and commitment to her acting career saw Emily reach the very top, and in 2020, the actress announced that she had gotten the grand opportunity to essay Audrey Hope in the 'Gossip Girl' reboot. She also signed up to appear as Daphne in the 2021 movie 'Every Breath You Take.' Moreover, Emily is also a wonderful singer and has released several well-received singles to date. In 2020, she released the music video of her song 'Spotless Mind' and announced that she would release an EP in the near future.
Emily Alyn Lind's Boyfriend
Emily Alyn Lind is highly private when it comes to her personal life. However, rumors have always surrounded her dating life, and the young actress has been linked to multiple romantic interests. In 2016, Emily was linked to actor Kai Caster. The two were often spotted together, and fans believed that they were in a relationship. However, in the same year, there were speculations about them having parted ways. Shortly after, rumors about Emily and songwriter Tolga Kahraman surfaced on the internet, but they eventually died down.
With Emily remaining tight-lipped about her relationship status, fans gathered that she was single. Yet, in 2020, a fan account posted a picture of Musician Richard Edwards kissing the young actress and claimed that he was Emily's new boyfriend. Still, we assert that these are mere speculations that need to be taken with a grain of salt as neither Emily nor Richard has confirmed them. Furthermore, Emily's social media account shows her enjoying life and having fun with friends, all the while furthering her already glowing career. We wish her the very best for the future and hope happiness never eludes her in the long run.
Read More: Where Is Gossip Girl Reboot Filmed?