Since many believe the disappearance of Malaysia Airlines Flight 370 in the early hours of March 8, 2014, was an inside job, a lot of focus has been on the private lives of its pilots over the years. In fact, as carefully chronicled in the Netflix documentary series 'MH370: The Plane That Disappeared,' Pilot-in-Command/Captain Zaharie Shah has often been at the front and center of it all. Yet for now, if you simply wish to learn more about Co-Pilot/First Officer Fariq Abdul Hamid, his family, his background, as well as his romantic partner, we have got the necessary details for you.
Who Are Fariq Abdul Hamid's Family and Fiancé?
According to all accounts, 27-year-old Fariq was a quiet, respectful, mild-mannered, and humble man residing with his deeply religious Muslim parents when everything turned upside down in 2014. The truth is he hailed from a relatively middle-class household despite the fact his father, Abdul Hamid Mad Daud, was a civil servant, so his becoming a pilot was almost like a dream come true. He actually joined Malaysia Airlines as a Cadet Pilot in 2007 before evolving into a Second Officer sometime later and then a First Officer in 2010; MH370 was supposed to be his final training flight.
But alas, Fariq vanished alongside everyone onboard the titular flight from Kuala Lumpur to Beijing mere days prior to being fully classified as a Boeing First Officer and settling down in his personal life. After all, he was reportedly set to marry 26-year-old Nadira Ramli, a Captain for budget airline AirAsia and his loving partner from the time they were both students at the Langkawi Flying School. The duo had thus been united by their love of the skies as well as travel, so following nine years of pursuing their ambitions by each other's side, they were ready to marry and start a family.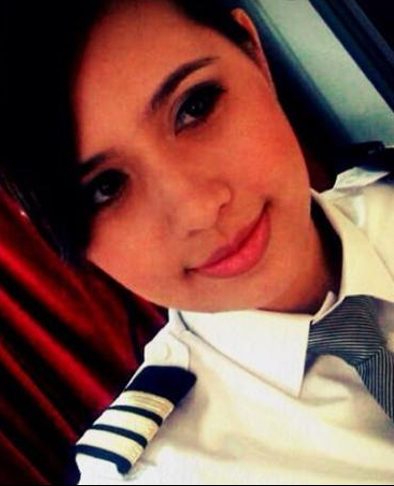 It hence comes as no surprise Nadira was granted a whole month's leave from work to cope with her complex loss after the incident, during which she decided to move closer to her fiancé's family. She actually became a "pillar of strength" for Fariq's mother, who was initially barely sleeping, eating, or functioning owing to the sudden, inexplicable way her devoted son went missing. "Nadira is positive about the incident and told her family not to listen to the TV," a relative candidly told The Daily Express back in March 2014 itself. "Despite what has happened, she still has a glimmer of hope."
Things did waver for the public once it came to light Fariq had allegedly invited two teens into the cockpit for an entire flight from Phuket to Kuala Lumpur in 2011, which is a breach of security. The fact he'd apparently entertained the girls, smoked cigarettes, and then posed with them for photographs was deemed problematic too, but no aspect of this has ever been confirmed. Therefore, of course, Fariq's family, his fiancée, as well as his colleagues have all unwaveringly believed in his innocence while fighting to attain some answers on what precisely transpired to MH370.
Where Are Fariq Abdul Hamid's Family and Fiancée Now?
From what we can tell, Fariq's loved ones currently prefer to remain well away from the limelight while doing their best to keep his memories and his positive legacy alive in their hearts. Though while a neighbor once said his father "has been strong on the outside. You know how men are — they don't show what's going on inside," the head of their community mosque stated, "His father still cries when he talks about Fariq. His mother too." As for Nadira, it appears as if the youngest daughter of airline Captain Ramli Ibrahim and Nancy Jipanis continues to serve as a pilot while residing in Sepang, Malaysia.
Read More: Intan Othman: Where is Wife of MH370 Cabin Crew Now?