Created by Drew Manning, A&E's 'Fit to Fat to Fit' is a transformative reality show with a unique take on the concept of weight loss. In each episode of the series, we see the trainers themselves gaining weight in order to join their clients in their journey towards a healthier lifestyle. The show features many people from various walks of life who come together to make the show what it is today. The first season of the series was released in 2016, with the show running for two seasons, the latest episode premiering in 2018. If you are eager to learn what the cast of this one-of-a-kind show is up to these days, we have your back!
Where is Parneille Walker Now?
We are starting off with Parneille Walker, who was a prominent part of the show's second season. Since her time on reality TV, she has gone on to achieve many milestones in her personal and professional lives. Presently she serves as the Owner and Post Production Supervisor of Queen's Temple. Additionally, she is a talented singer and writer who likes to create a variety of content. When not working, Parneille likes to spend time with her friends and family. She is especially fond of her dog Eddy, who has his own Instagram page.
How Did Adonis Hill Die?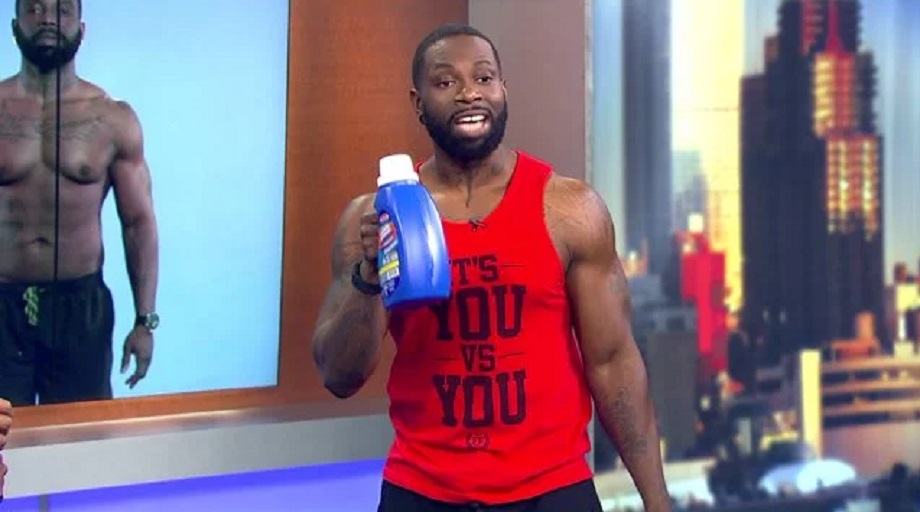 Personal Trainer Adonis Hill tragically passed away after he was struck by a 2020 Honda HR-V on November 24, 2020, at about 11 PM. At the time, the fitness expert was driving his Harley Davidson motorcycle on FDR Drive near East 36th Street in New York City, New York. Following the accident, Adonis was taken to the Bellevue Hospital, but it was too late. He left behind his young daughter, who was two at the time of her father's passing. His loss was mourned by many, including some of his co-stars like Alissa Campbell.
Where is Alissa Campbell Now?
Starring alongside Adonis Hill was none other than Alissa Campbell or Alissa Kane. Presently she works as a School Counselor for Irvington Union Free Public Schools. Based in New York City, the educator prefers to keep the details of her personal life private. Over the years, she has worked with many educational institutes and even served as a volunteer for Stupid Cancer for about eight years, from 2011 to 2019.
Where is Quincy Prejean Now?
As of writing, Quincy Prejean works as a Hairstylist in Los Angeles, California. The licensed hair artist has worked with several entertainment projects, like 'Magazine Dreams' and '1923,' as a part of the makeup department. Over the years, he has styled many well-known celebrities, and those interested in his services can simply contact him via social media. The reality TV star does seem to be adhering to the lifestyle that he adopted while on the show and looks better than ever.
Where is Tramell Smith Now?
Up next, we have Tramell Smith, who is based in Atlanta, Georgia. Affiliated with Victor E Mann Shoppes, the reality TV star works as a Trainer, Nutritionist, and Coach. He is also happily married to Monica Smith, who is a Doctor of Physical Therapy. The couple celebrated their ninth wedding anniversary in September 2022 and are proud parents of two. Their oldest daughter, Trinity, turned four in January 2023, while Ellis Faith became two years old in December 2022.
Where is Steve Pfiester Now?
Steve Pfiester is a Trainer featured in the A&E series and has gained many fans over the years. Presently, he is affiliated with Lift Vero as its Owner and lives in Vero Beach, Florida. He has also been a Brand Ambassador for FitFluential since January 2011. He is also a Certified Personal Trainer for Live Exercise. Steve is happily married to Bonnie Pfiester, who is also a fitness enthusiast. They have two Great Danes named Miller and Stella, who are much adored by the couple.
Where is Fallon Mercedes Now?
Let's talk about Fallon Mercedes Brock, who now serves as the Founder of Fitricion, a supplements brand. In June 2019, she got married to Omar Brock, and the couple welcomed their first daughter, Cali, in November 2022. The happy family enjoys spending time with each other as much as possible and can often be found in each other's company.
How Did Jason Die?
In May 2016, it was shared that Jason had passed away shortly after he lost about 80 pounds of weight. He was soon to be married to Johnny, but the tragic loss is sure to have upset all the parties involved, especially those close to the reality TV star. We offer our condolences to those dear to Jason in life.
Where is Seth Kaufmann?
We are excited to talk about Seth Kaufmann, who is seen in the show as a Yoga Instructor. However, that is far from the only field that the fitness expert is proficient in. Presently, they work as Holistic Systems Coach and have a company named after them that is dedicated to this particular venture. Additionally, they also claim to be a Sexologist, Tantra Educator, and Multidimensional Fitness Trainer. In March 2023, Seth and Ganga Devi Braun celebrated three years of their marriage, and the two are proud parents of a baby girl named Akiva.
Where is Katie Mack Now?
Presently based in Florida, Katie Mack is a skilled Personal Trainer who offers a wide variety of services to her clients. Those interested can either avail of one-on-one sessions or attend virtual sessions. Additionally, there are many more packages offered by the reality TV star under the banner of Katie Mack Fitness. She also likes spending time with her two dogs, who enjoy her company very much.
Where is Rafael Mateo Now?
A New York City native, Rafael Mateo is an accomplished chef specializing in Haitian and Dominican cuisines. Some of the services offered by the reality TV star include on-site cooking, menu designing, wine consultation, home dinner parties, and ingredient sourcing. Mateo also uses his online website to write blogs about a variety of culinary-related topics. Though he prefers to keep the details of his personal life private, his professional accomplishments are pretty impressive.
Where is Corey Taylor Now?
Corey Taylor is thriving in the world of fitness as a trainer and businessman. Having adopted veganism, he is quite proud of his athleticism and spiritualism. He is also known for his writing skills. Those interested in purchasing some of the clothing launched by Corey can do so online. Additionally, he is a talented musician that has launched several songs over the years. His Spotify alone boasts over a million total streams. Corey recently appeared in Peacock's 'Queens Court' and has his own podcast named after himself.
Where is Raela Triche Now?
Next, we have Raela Triche, who seems to be doing quite well for herself. She is undoubtedly proud of the journey that she took while on the A&E show and appears determined to maintain the result she achieved. The reality TV star enjoys spending time with her loved ones and seems incredibly close to her sister.
Where is JJ Peterson Now?
Along with his wife, Erika Peterson, JJ Peterson is the proud Owner and Founder of Clean Simple Eats. The organization works towards creating a healthy lifestyle for others by creating good and balanced diet plans, among other services. The couple is also quite proud of being parents to four children, two sons and two daughters. The family of six likes to spend time with each other, and it is undoubtedly a picture of delight.
Where is Jessi J Now?
First seen in season 2 of 'Fit to Fat to Fit,' Jessi J is an Online Coach who offers virtual fitness training sessions to those interested. Happily married, she has a son named Ayden, who graduated in June 2022, much to the joy of his parents. Jessi certainly enjoys spending time in the gym and helping others with their fitness goals. She is also quite a dog lover and has a beautiful white poodle.
Where is Felicia Romero Now?
As a fitness expert, Felicia Romero has certainly made quite a name for herself. She works as a Business mentor for those hoping to start their own ventures, especially in the field of business. She also offers fitness tips to those interested and is always happy to help others achieve their body goals. Felicia also has a weekly podcast named after herself and has more than 63 thousand Instagram followers. Presently, she and her husband Keith have a son, and the family of three enjoys spending time with each other.
Where is Eric Northington Now?
Eric Northington is a Personal Trainer from Gilbert, Arizona, who has his own fitness company called Northington Fitness and Nutrition (NFN). The organization provides a variety of services, including single and group training sessions, as well as virtual classes for those interested in remote learning. Apart from utilizing the gym membership of NFN, one can also buy a variety of products from the company's website.
Where is Cary Williams Now?
Let's now talk about Cary Williams, a former boxer who is an Olympic-level coach who is based in Los Angeles, California. She is also the CEO of Boxing & Barbells and is quite focused on her own fitness. Recently, Cary requested everyone to consider donating towards the treatment of a dog named Snickers, who lost a leg due to an automobile accident. This request only serves to highlight her love for dogs. Interestingly, she was once part of MTV's 'Fear Factor.'
Read More: Too Large Cast: Where Are They Now?