An adaptation of Tadeusz Dołęga-Mostowicz's novel 'Znachor' (aka 'The Quack'), 'Forgotten Love' is a period romantic film that revolves around an accomplished professor of surgery who loses everything, including his memory, when his wife and daughter leave him. Suffering from amnesia, the professor wanders from one place to another until he reaches a town that changes his life once again.
Directed by Michal Gazda, the Polish film stars Leszek Lichota, Maria Kowalska, Ignacy Liss, Anna Szymanczyk, Izabela Kuna, Mikolaj Grabowski, and Miroslaw Haniszewski, all of whom have given stellar performances. The movie is an enthralling tale of love, jealousy, fate, and duty that ends with a satisfying conclusion. If you are wondering how things eventually turn out for the professor, here is everything you need to know about the ending of 'Forgotten Love.' SPOILERS AHEAD!
Forgotten Love Plot Synopsis
Professor Rafał Wilczur is an accomplished and dedicated surgeon who never refuses services to those in need, even if it results in a clash with the authorities. Rafał's colleague, Dr. Jerzy Dobraniecki, whom he also considers a friend, has his eyes on the post of Chief Surgeon of the clinic. However, Rafał is appointed as the Chief Surgeon by the Health Minister, while Dobraniecki fumes with jealousy. Back home, Rafał goes through a troubled marriage with his wife, Beata, but shares a loving relationship with his daughter, Marysia.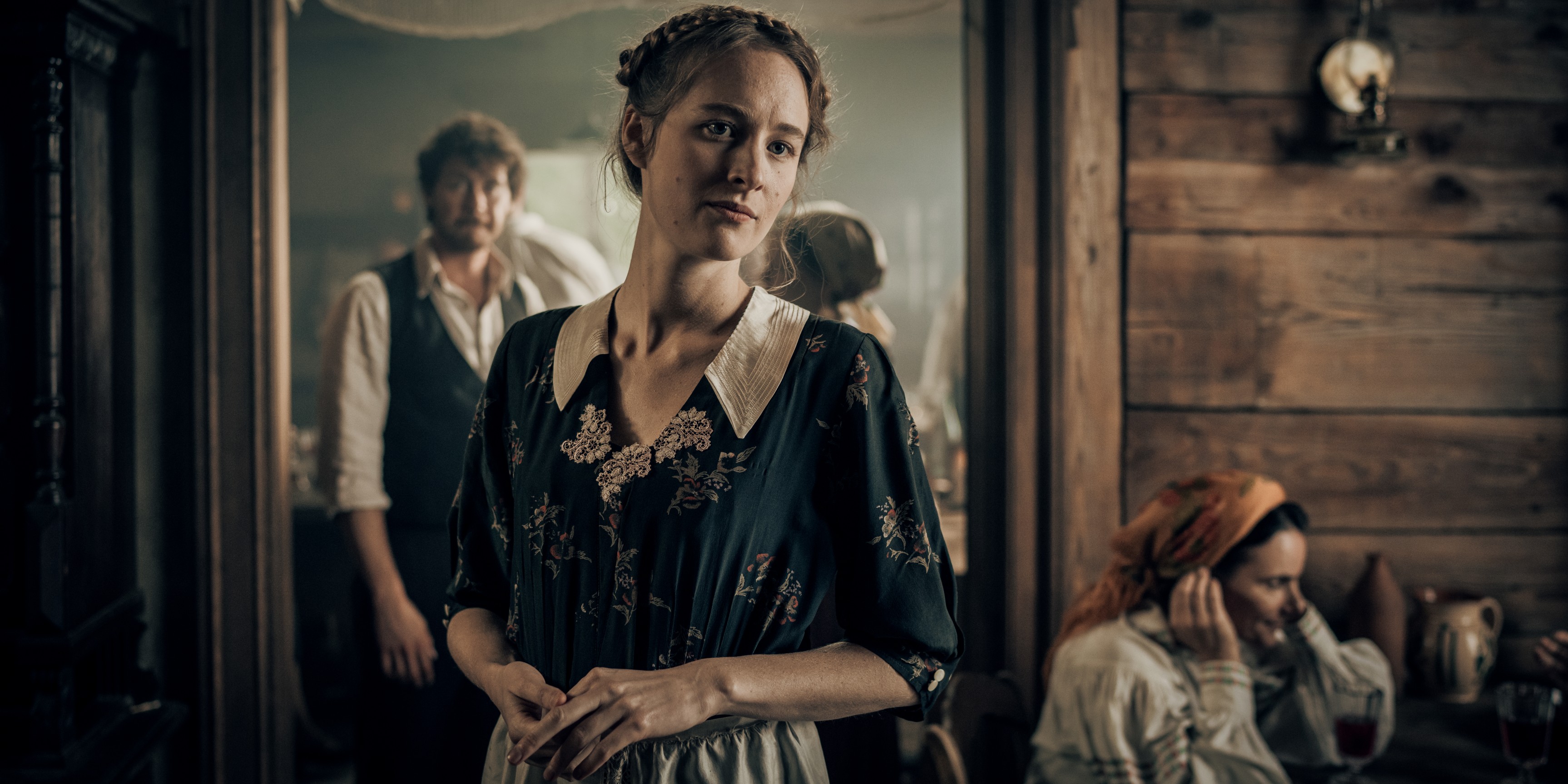 When Beata leaves home for her lover along with Marysia, Rafał is devastated and seeks Dobraniecki's help in the search for his wife and daughter. Dobraniecki; however, betrays his trust and leaves him to die when the surgeon is attacked by goons on the way. While Rafał's family and colleagues think he is dead, he survives but loses all his memory. 15 years later, he is seen moving from one village to another with no recollection of his past life under the name of Antoni Kosiba. Meanwhile, Marysia, now all grown-up, relocates to a town named Radoliszki after the death of her mother.
Fate brings Rafał to Radoliszki where he starts working at a mill with a woman named Zoska. Interestingly, he still possesses his surgical skills and utilizes them to treat injured villagers. During one such incident, he meets Marysia, but the two do not recognize each other. Meanwhile, Marysia, who works at the local bar, gets into a relationship with Count Leszek Czynski. When the couple meets with an accident, Rafał is left with no choice but to perform surgery on Marysia with tools stolen from the local doctor. To save her life, he also approaches Dobraniecki, still unaware of his past. Marysia and Rafał form a bond over time; however, the professor faces the risk of arrest for committing quackery, the act of ignorant medical practices.
Forgotten Love Ending: Does Rafał Get His Memory Back?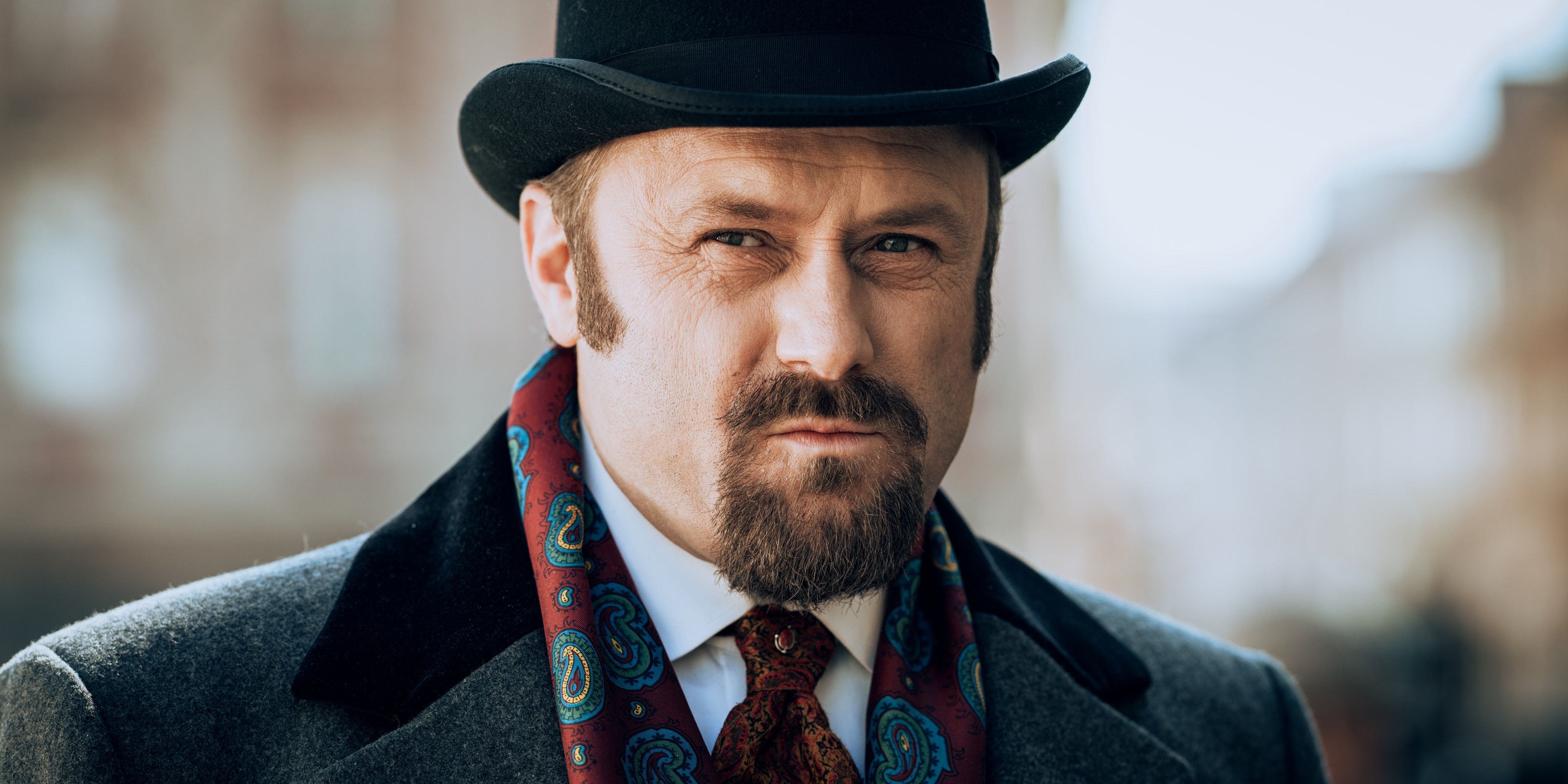 Yes, Rafał gets his memory back at the end. Throughout the film, the professor suffers from amnesia induced after the attack of the goons and neither remembers his identity nor his family. When he meets Marysia after 15 years in Radoliszki, he senses some sort of connection with her. Eventually, he starts taking care of her as his own daughter, despite being unaware that she actually is his own blood. Marysia, meanwhile, believes that her biological father died by suicide. But when Leszek finds out how close Marysia was to her biological father, things start to fall into place.
Leszek asks his mother about a scandal that took place many years ago, where a rich man's wife left him for her lover. He learns that Marysia's father was a pioneering brain surgeon whose description matches Antoni Kosiba. Leszek makes Marysia realize that Antoni is her real father. The two rush to the courtroom where Rafał is being put to trial for quackery. While all his patients defend him in court, things still don't seem to be going in his favor as he does not possess a valid medical license. However, Marysia reaches the scene just in time and saves the day by revealing his real identity and explaining that she is his daughter. As soon as Marysia recognizes Rafał, he regains his memory and rushes to hug his daughter.
Do Marysia and Leszek End Up Together?
Yes, Marysia and Leszek do end up together and get married. The couple's love story forms a prominent storyline in the film. Leszek gets attracted to Marysia the moment he sees her for the first time in the bar, and the girl gradually falls for him too. However, the path to their union is not easy and has several obstacles.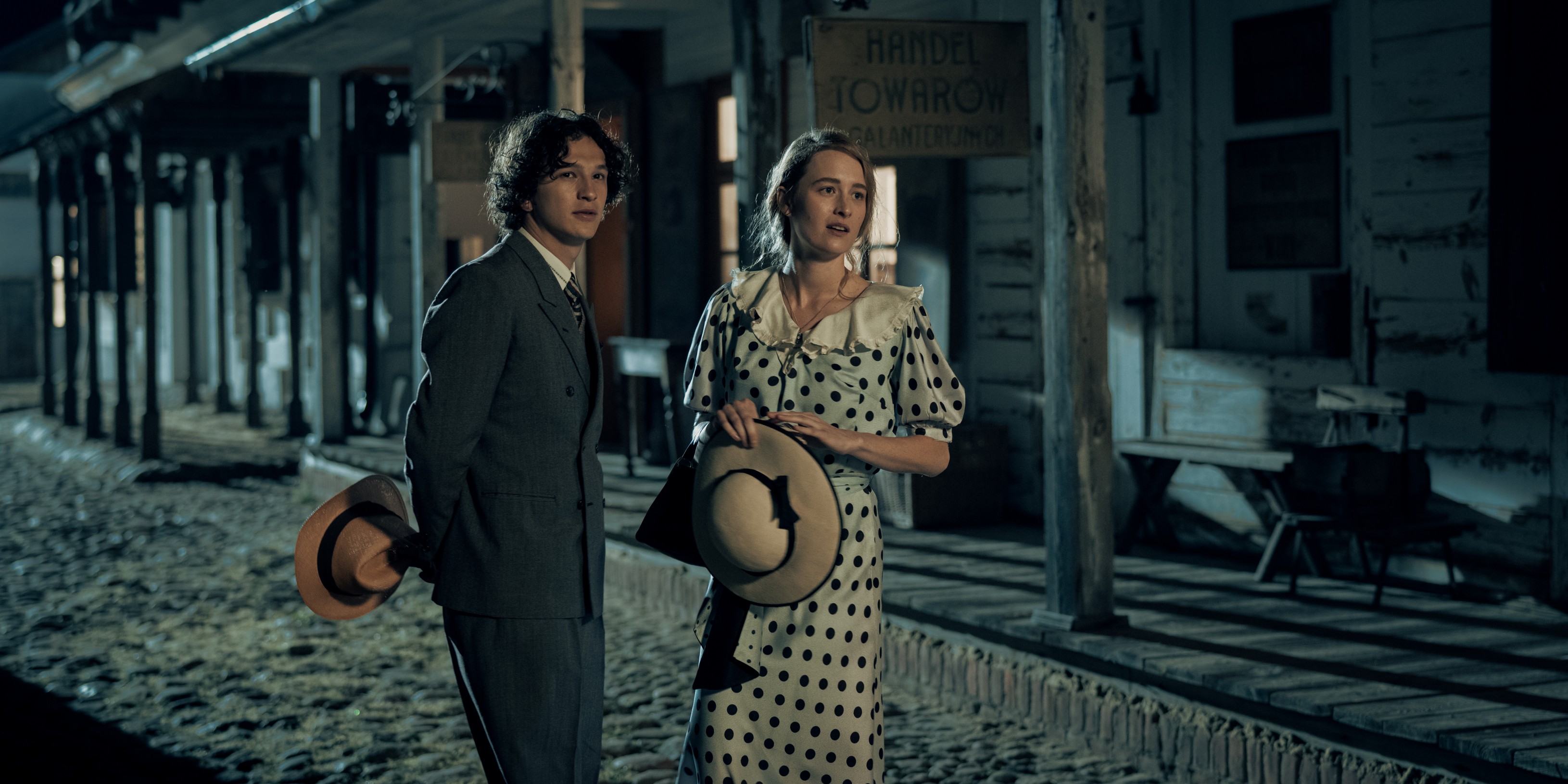 Firstly, Zenek, a local, also fancies Marysia but she keeps refusing his advances. Jealous of seeing her happy with Leszek, Zenek tampers with their motorcycle's brakes, which results in the couple's accident. Secondly, Leszek is a Count who belongs to a noble family, and his mother, Countess Eleonora Czynska, does not wish to see her son with a girl of lower rank. To keep Leszek away from Marysia, she goes to the extent of leaving her to die after the accident, while Rafał and Zoska plead with her to let the local doctor treat her.
Marysia gradually recovers and starts writing letters to Leszek, which are all kept hidden by his mother. She finally returns the ring Leszek had given her. At this moment, Leszek's father, Count Stanislaw Czynski, goes against his wife and calls his son to tell him the truth. Leszek then leaves everything, including his home, to search for Marysia, and finally finds her in Warsaw. The two defy all odds to be together and the film ends with their wedding (along with Rafał and Zoska's wedding), which is also attended by the Countess, though she still does not seem to be comfortable with their relationship.
Why Does Rafał Turn Himself In?
Rafał's dedication to his profession is prevalent throughout the film. Even after losing his memory, he does not lose his medical abilities and puts those skills into the treatment of injured people in town. From helping Lesien with his twisted shoulder to treating Michał's leg with a hammer and chisel, Rafał makes use of any tool he can to cure the patients. However, even though the villagers turn out to be fine, ignorant medical practices, termed as quackery, are illegal and so is the use of non-surgical tools to perform surgery.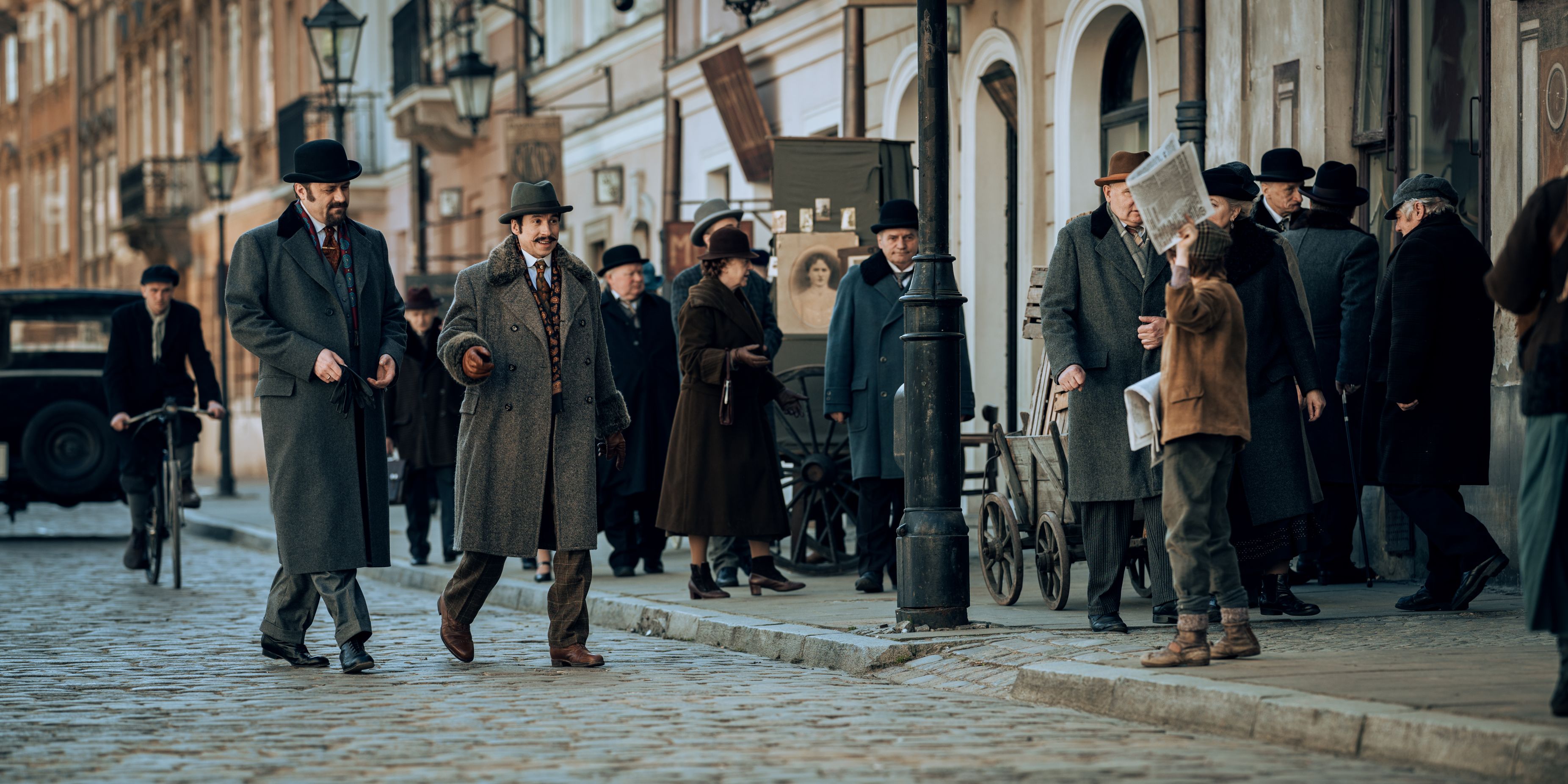 Interestingly, Rafał addresses quackery in the initial scenes of the film and deems it responsible for many deaths in Poland during a discussion with the Health Minister. But after losing his memory, he goes on to execute the same practice himself as Antoni Kosiba and faces the risk of getting arrested. When Marysia recovers after her surgery, she confronts Rafał on whether he stole surgical tools from the doctor to save her life. While she is touched by his efforts and care, she also tells him to be cautious as he could go to prison.
After this heartfelt conversation with Marysia, Rafał decides to turn himself in. He confesses to stealing the local doctor's tools and illegally helping the town's people in front of the police officer. A trial then takes place where almost all the people of the town speak highly of the former surgeon. Rafał is ultimately acquitted when Marysia arrives and reveals his true identity in the courtroom.