When 'Gangsta' first came out, it sure as hell sounded very catchy and for some reason, everyone, including me, assumed that it would be a lot like 'Black Lagoon'. It becomes pretty clear from the name itself that it's about gangsters, which obviously directs you towards the crime genre. If you take a look at the basic premise of the show, it just revolves around two men trying to take care of the crime in a city full of outlaws. As ordinary as it may sound, it actually offers a lot more than what you would expect. The whole plot gets complicated when the characters get involved in something unusual and bigger than their usual business. From this point on, the anime starts to escalate. But then, does it turn out to be as good as one expects it to be or does it fall into the "generic" bunch of crime anime shows?
Set in the city of Ergastulum where everything from prostitution to drug dealing is quite a common occurrence, two "vigilantes", who often remind you of Batman and Robin, get out there to serve some justice. From the first episode itself, you get a fair idea about its overall maturity. And for obvious reasons, a show like this can never shy away from violence because if it does, it can risk losing "the realism factor". If you are even slightly faint-hearted, then you might want to avoid the entire show because missing out solely on the action scenes is absolutely pointless.
One aspect where 'Gangsta' truly excels at is its characters. We, as viewers, get a very detailed background of the two main characters, Nick and Worick. We learn all about how they've become who they are in the present and also, how Nick becomes a Twilight. If you're familiar with the 'Shape-Shifters' episode of 'Love, Death and Robots', then you will be able to see many similarities between the characters and the concepts of the two. And no one can deny that 'Shape Shifters' could've been an entire series in itself. But anyway, getting back to the characters of 'Gangsta', they are the best that I've seen in a while and though the show has way too many flaws otherwise, it's these characters that make you stay all the way till the end.
In the end, all I can say about 'Gangsta' is that it's a pretty badass show that is very well aware of the direction in which it wants to go. It has some quality animation with the most attractive action scenes that can even get a little cruel at times. But every action scene has a well-defined purpose behind it and that is something one should not forget while watching it. For many, 'Gangsta' can be a bit too much because, in a span of just 12 episodes, it tries to cover a lot of ground. For me personally, the pacing was not bad at all considering it tries to be so broad with its approach. But from the other reviews online, it's pretty evident that the anime's overall rating has suffered because many seemed to have a problem with its pacing. Even the ending of the show proved to be very controversial, but I would still recommend this to all anime fans, especially to the ones who admire the mature action genre.
Gangsta Season 2 Release Date: When will it premiere?
'Gangsta' season 1 released on July 2, 2015 and ended on September 24, 2015 with a total of 12 episodes. Getting a season 2 now seems very less likely because the author of the source material suffers from a recurring illness and has been on some sporadic long term hiatuses since the first season came out.
Also, the Manglobe Studio, which was responsible for the animation of the first season filed itself as bankrupt a few years ago. So even if the author somehow manages to write more of the manga, the animation of the new season will not be done by the same studio. And that could be a big risk in itself because the animation is one of the show's strong points. At this point, 'Gangsta' season 2 release date of 2021 or 2022 seems like a distant dream. Hopefully, we will at least get more of the manga if not the entire anime, although, to be very honest, chances of that too seem low, as of now.
Gangsta English Dub:
The English Dub of 'Gangsta' Season 1 is available on Funimation.
Gangsta Plot:
'Gangsta' revolves around the life of two mercenaries named Nicholas Brown and Worick Arcangelo. They are known as the "Handymen" of the city of Ergastalum because they take on jobs that no one else in the city is willing to handle. From the most powerful politicians to high ranked policemen, pretty much everyone turns to them when in need and they have to be ready all the time to take on whatever they are being asked to do.
The two Handymen later come across a local prostitute named Alex Benedetto, who has already been labeled for elimination. To protect her from getting killed, the two men make her a part of their team. But little do they know that the city they have been serving all this while is undergoing a major transformation that threatens all the balance of power that exists in it and keeps it stable.
The city was once a very safe place for "Twilights" like Nick, but now, an underground organization is searching for these superhumans to bring an end to them. The city was somehow managing to survive until now, but everything it stands for will now be completely challenged as a storm can be seen heading towards it. The Handymen will now have to deal with something that is much bigger than any of their previous cases and the only way they can get through this is by going all out in this war.
Gangsta Characters:
Worick Arcangelo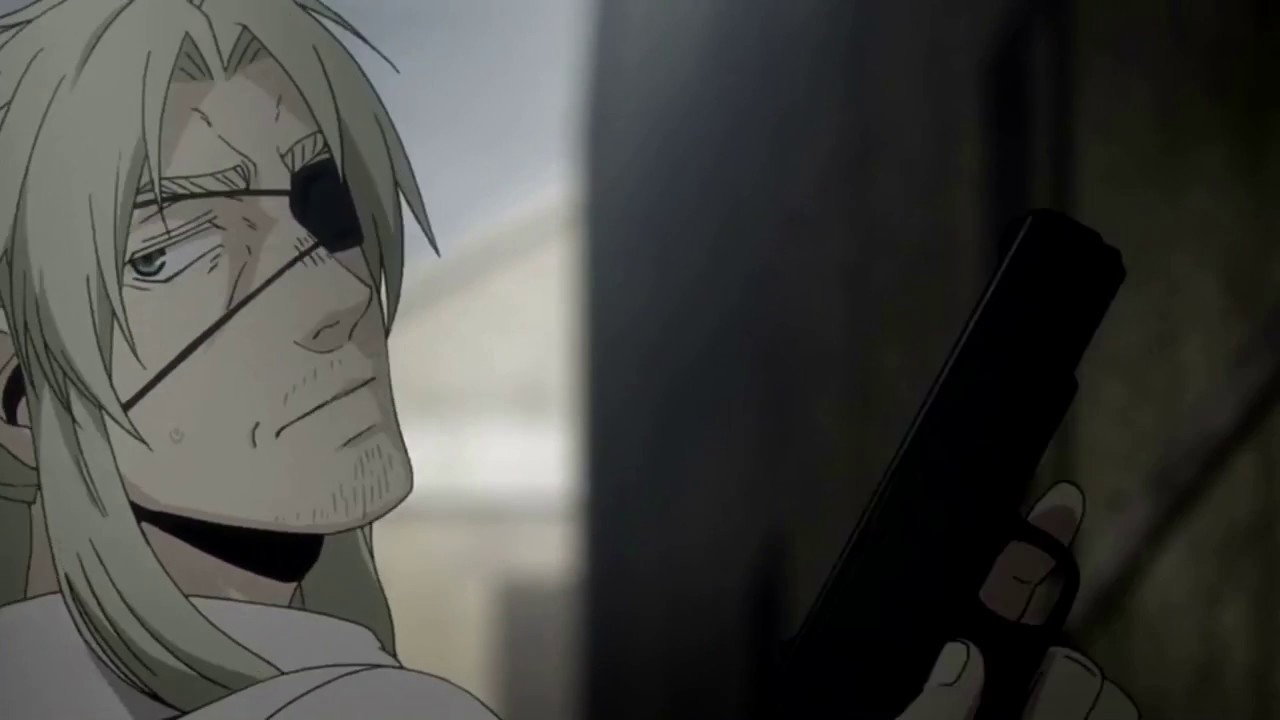 Worick Arcangelo who was born as Wallace Arcangelo is one of the main protagonists of the show. He works with Nicolas Brown and the duo are often referred to as "The Handymen". Worick is a light-skinned guy with a gentle stubble on his chin. He has blue eyes but he often wears a black eye patch over his left eye that was burned out when he was young. He is often seen wearing a black suit with a blue shirt underneath and he gets a lot of attention from women.
Arcangelo is a very chilled out and laid back person who flashes smiles to anyone he crosses. He has a very kind heart and he never misses out an opportunity to help someone in need. But even then, he doesn't rely too much on other people and has some trust issues. He can be very protective about the people he truly cares for but often keeps others at an arm's distance from himself. Worick is quite laid back about life but when it is necessary, he puts in enough work to get the job done.
Alex Benedetto
Alex Benedetto is a former prostitute who now works alongside Worich and Nicolas as their secretary. She also works as a part-time singer at a club known as Bastard, which is owned and operated by the renowned Cristiano Family. Alex is a very attractive girl with her dark skin and light blue eyes. She has long straight black hair and has a very attractive figure which is envied by many other women from the show. She is initially really quiet but after spending enough time with the boys, she starts to voice her own opinion.
Alex is also very courageous and bold and does not think twice before putting herself in danger in order to protect the people who are close to her. We see her caring nature when she helps Nicolas, who was being targeted by some other prostitutes. She even comforts Worick when he is traumatized by the nightmares of his past.
Nicolas Brown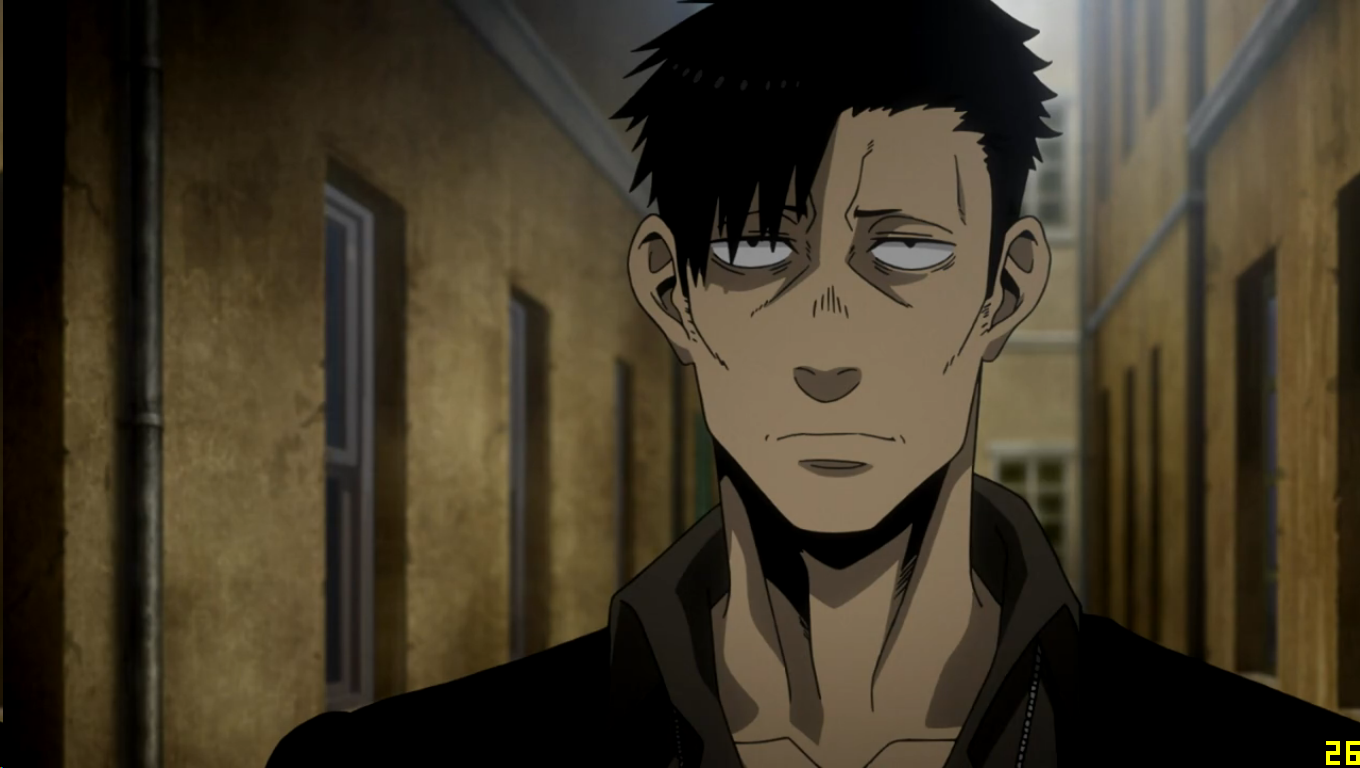 Nicolas Brown is Worick's partner and together, they work a "Handymen" for many people of power in the city of Ergastalum. He has light colored skin and thick black spike hair that he keeps brushed to the side. His body is lean yet muscular and he has a lot of scars all over his body. He is usually seen in a black suit with a grey shirt underneath and coupled with black colored boots on his feet.
Brown is the kind of person who believes that it's better to stay quiet and save some energy instead of talking too much. He keeps to himself and often stays aloof. He also gets irritated very easily but people avoid messing with him because his badass appearance is enough to scare them away. Even his sense of humor is very dark and he gets this weird sense of pleasure when he simply picks on people. But on the battlefield, he is a completely different person and while fighting opponents, he is as lively as one can ever be.
Read More in Anime Preview: Baccano Season 2 | K-on Season 3