Displaying an acumen for strategy, growth, and development, ABC's 'Shark Tank' features numerous entrepreneurs who pitch their business ideas to a panel of Sharks. The reality television show has continued to keep viewers enthraled since its inception in 2009. The fifteenth iteration of the series features Gatsby Chocolate, a company set to disrupt the chocolate industry. A unique solution that manages to reduce calories and high sugar content in chocolate, the innovative product made us wonder more about the company and its growth. So, if you're wondering the same, then look no further because we've got all the answers right here!
Gatsby Chocolate: Who Are They and What Do They Do?
The idea of enriching cocoa goodness was birthed in the mind of Doug Bouton. Having kickstarted his journey in the food and beverage industry with Halo Top Ice Cream in 2013, founder Doug Bouton had amassed an invaluable collection of resources and insight. Not just this, he had also managed to convert the ice cream company into a juggernaut brand backed by modest investment. By 2017, Halo Top Ice Cream had outperformed established brands like Ben & Jerry's and recorded maximum sales. They were also featured in TIME Magazine's 25 Best Inventions of 2017 list.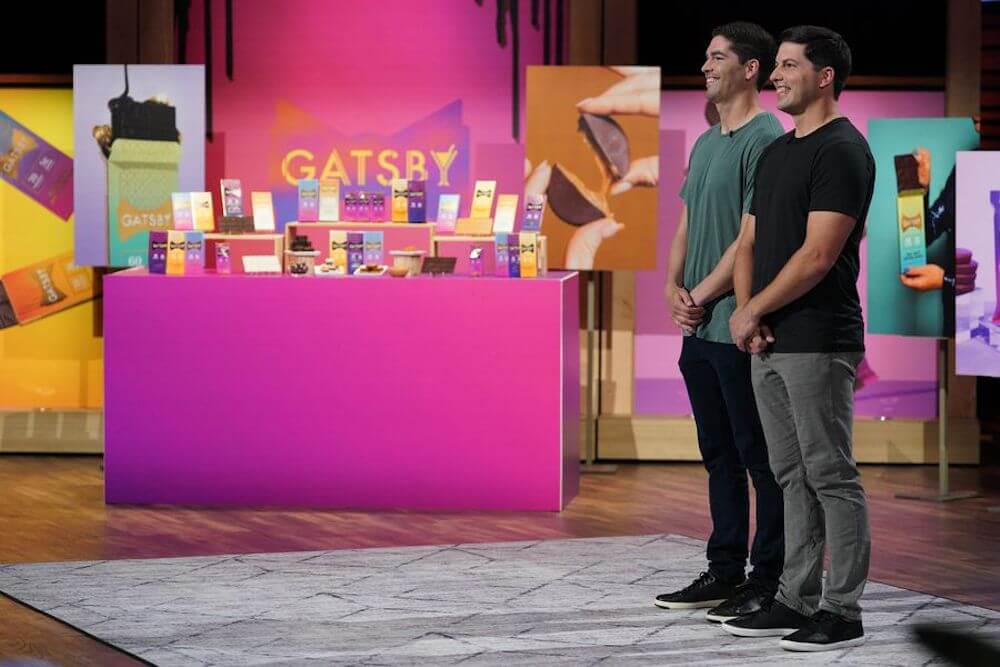 Shortly after, Doug Bouton sold the ice cream business but decided to retain his existing relationships and expand into another realm of market dominance. He quickly proved his mettle as an entrepreneur by leveraging his existing relationship with retailers in the chocolate industry. With the help of his brothers, Matt and Ryan, and ex-partner Justin, the group kickstarted Gatsby Chocolate, an innovative brand that reimagined chocolate as a healthier, low-calorie sweet. In June 2021, the company hit low-calorie melt-in-your-mouth indulgence that went on to challenge stalwarts within the industry.
Doug set out to disrupt the industry by bringing in a series of chocolate-based products that aren't just half in calories but also provide an array of options for the consumer. After a year spent developing a core formula and refining the contours of taste, texture, and nutrition, the team applied their innovation across multiple dimensions. Subsequently, the company hit the market with its decadent sweets in June 2021, with as many as 10 different products that catered to a wide palette. With just 180-210 calories per bar, the guilt-free indulgence quickly accrued the support of chocolate lovers.
Gatsby Chocolate: Where Are They Now?
A robust approach and strategic marketing have allowed Gatsby Chocolate to accrue wide recognition. While their products are enjoyed by several age groups, Gatsby Chocolate greatly appeals to the demographic of younger mothers who can allow their children to indulge in a sweet treat without worrying about its high-sugar content and dietary implications. The success of the company manifolded, and their products have come to be found in stores like Kroger, Hy-Vee, Ralphs, Fry's, Mariano's, Fred Meyer, Lowers, and Stop & Shop. The brand recently held a pop-up at the Sweets and Snacks Expo in Chicago.
While fans can also locate their favorite delicacies online, the company does face several impediments in delivering their products during the summer. Since shipping chocolate during the summer months can prove to be a recipe for disaster, the company has restricted online shipping to limited time frames. Besides this, Gatsby Chocolate products can also be found in Walmart stores nationwide.
Gatsby Chocolate is now the #1 reviewed chocolate brand in the nationwide retail chain store. With half the calories that incorporate 75% less sugar and even offers gluten and dairy-free options, the brand has quickly amassed consumer trust. Not just this, the company also promotes sustainability, and consumers can find vegan ingredients in their chocolates. Gatsby Chocolate also offers buy 2 get 1 free offers and even conducts regular giveaways on their social media platform.