Given the sheer number of 'Love Island' franchise stars that can be seen in Peacock's 'Love Island Games,' it is no wonder that viewers find themselves intrigued by each and every couple, no matter how short their run was on the show. Consider Georgia Steel and Tobias "Toby" Aromolaran, who have continued to pique the interest of the viewers. Though the two were not on the show for more than a few days, their coupling did leave a significant impact on the upcoming events. After all, not all was as smooth for the duo as they might have liked it to be. But have they kept their relationship intact even after their time on the show? This is a question still on the minds of many of the viewers.
Georgia and Toby's Love Island Games Journey
Toby Aromolaran was one of the first contestants to be a part of 'Love Island Games,' having arrived alongside 11 other contestants. During his appearance in 'Love Island UK' season 7, he and Chloe Burrows had been the runners-ups, though that relationship certainly did not last, given Toby's appearance in the later series. After he entered the Fiji villa, Toby found himself attracted to Cely Vazquez, who herself was one of the runner-ups of 'Love Island USA' season 2.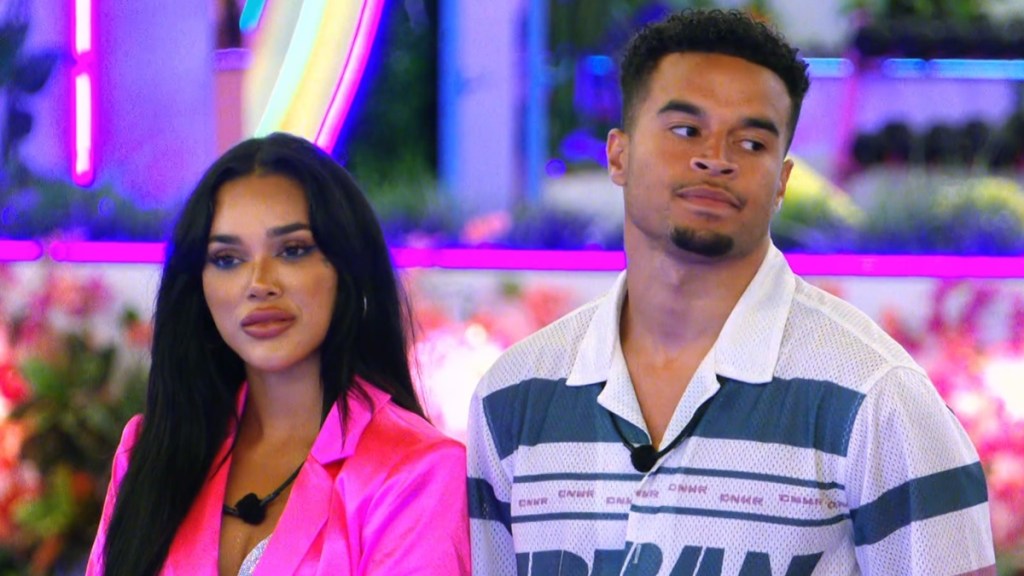 Luckily for Toby, Cely had chosen him to partner up with during the first ceremony, and the two started to explore their connection. For their first few days in the villa, the two only seemed to have eyes for each other. However, things took a quick turn when the two found themselves vulnerable during Day 6 elimination alongside two other couples. However, this was when Georgia Steel arrived in the house, having already impressed the viewers during her time in 'Love Island UK' season 4.
Georgia ended up saving Toby from certain elimination by coupling up with him, while Cely was saved in a similar manner by Eyal Booker, also from 'Love Island UK' season 4. Both Toby and Cely agreed that they were open to exploring new opportunities with their new partners, which allowed Toby to pursue his interest in Georgia fully. However, it looked like Toby had not been completely open about his thoughts to Cely, which ended up backfiring on him.
During one of the challenges, Georgia revealed how Toby thought that Cely was faking some part of her interest in him, which hurt the 'Love Island USA' star. The two did later sort it out, but Toby remained certain about pursuing Georgia. It did seem like things were working in their favor when the two were not voted as one of the vulnerable couples as per the challenge, even though they did not become the power couple.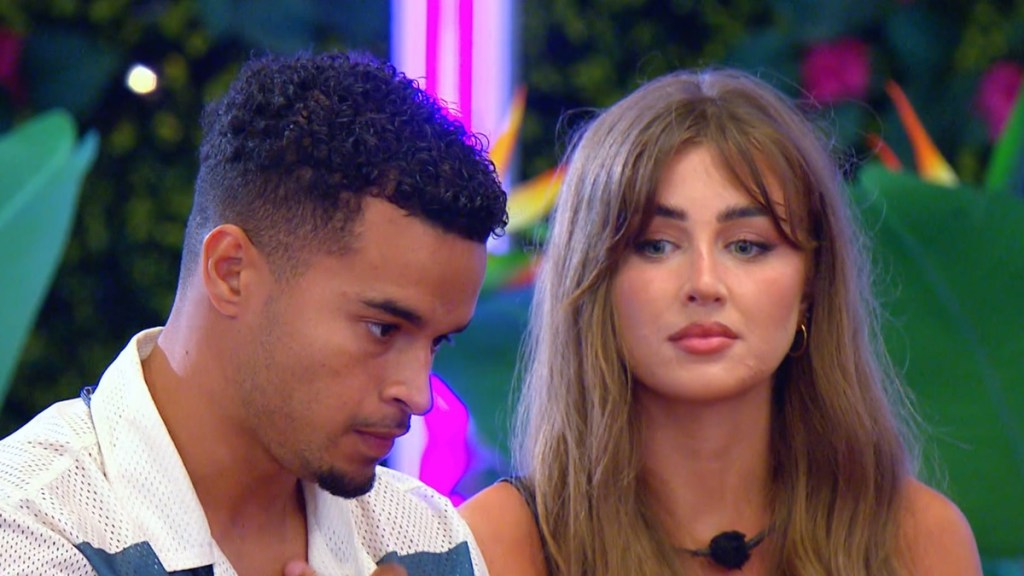 However, Imani Wheeler and Raymond "Ray" Gantt decided to use their power to save Johnny Middlebrooks and Jessica Losurdo from elimination. Instead, they made Georgia and Toby vulnerable, something that the latter couple did not learn about until the very end, right before the duel to decide the eliminations were to be conducted. In order to safeguard their positions in the competition, Georgia and Toby had to participate in a challenge against Liberty Poole and Callum Hole.
Upset about their sudden vulnerability, Georgia and Toby faced off against their opponents and gave it their all. However, it was not enough, and the two were beaten by Liberty and Calum. This marked the end of Georgia and Toby's journey on 'Love Island Games' season 1. While the couple was far from happy about the results, they walked away from the show proud of everything that they had achieved while staying in the villa.
Georgia and Toby Have Yet to Share an Update
As of writing, neither Georgia Steel nor Toby Aromolaran have yet to share an update about their love lives. Since their exit from the show, the reality TV stars have neither confirmed nor denied whether or not they are still in a relationship. That said, the two do follow each other on Instagram, indicating that they are at least on amicable terms. Following his eviction, Toby also shared his own disappointment with his fans on Instagram through a post caption stating, "I can't lie I didn't see that coming… but the games are the games!"
Both Georgia and Toby do seem to be doing well in life. The latter's on-screen complicated relationship with Cely Vazquez did make some headlines, though the two did seem to have squashed the beef just before Toby left, with Cely declaring that he would always be her friend. Recently, Toby revealed that he and Cely met up once again during his trip to Los Angeles, California, and are still on friendly terms.
Read More: Jack and Justine: Love Island Games Couple is Still Together