Those familiar with the world of Japanese manga series must very well know what harem anime are. For those who aren't as familiar, harem in anime and manga is about polygamous or love triangle relationships characterized by a protagonist surrounded amorously by three or more members of either the same and/or opposing gender, sex, and/or love interests. male oriented harem series, the anime is referred to as a female harem. When it is female oriented it is referred to as a male harem, reverse harem.
With that clarification out-of-the-way, let's focus on 2018. Truth be told, 2018 wasn't spectacular in terms of harem anime if you consider the plot or characters. But if you just want to watch lots of pretty girls and fan-service then like any other year 2018 was great too. The following list of top 10 harem anime of 2018 may not be highly rated but they are surely worth a watch.
Honorable Mention:
Conception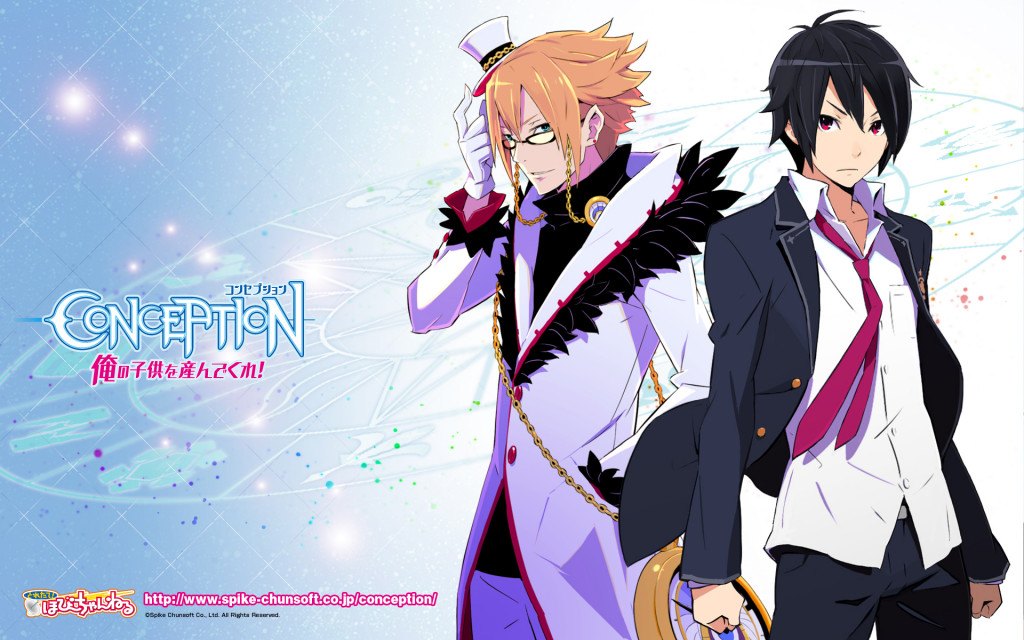 Well, as stated most of the shows on this list are not meant for viewers who like a great plot with interesting characters. If you have landed here it means you wanna see lots of sexy girls. 'Conception' will provide you that as it is a harem anime with an underlying theme of fantasy. The show is also filled with a lot of great fanservice though at certain times it feels as if they are forcing it but I don't mind. The protagonist of the anime is Itsuki. One day Mahiru who is Itsuki's cousin tells him that she is pregnant. As if this wasn't shocking enough a mysterious gate of light suddenly appears and before they know it, they are transported into another world. This world is Gravania. This is where Stars are present. 'Impurities' are the main threat to Gravania. They have been causing trouble for the Stars and have wreaked havoc in Gravania. Itsuki is prophecised to meet with Star maidens and produce Star children who can then fight against the Impurities. If he wishes to return home he should do as told (Well, I guess he's not gonna complain).
Read More: Best High School Anime
10. Damepri Anime Caravan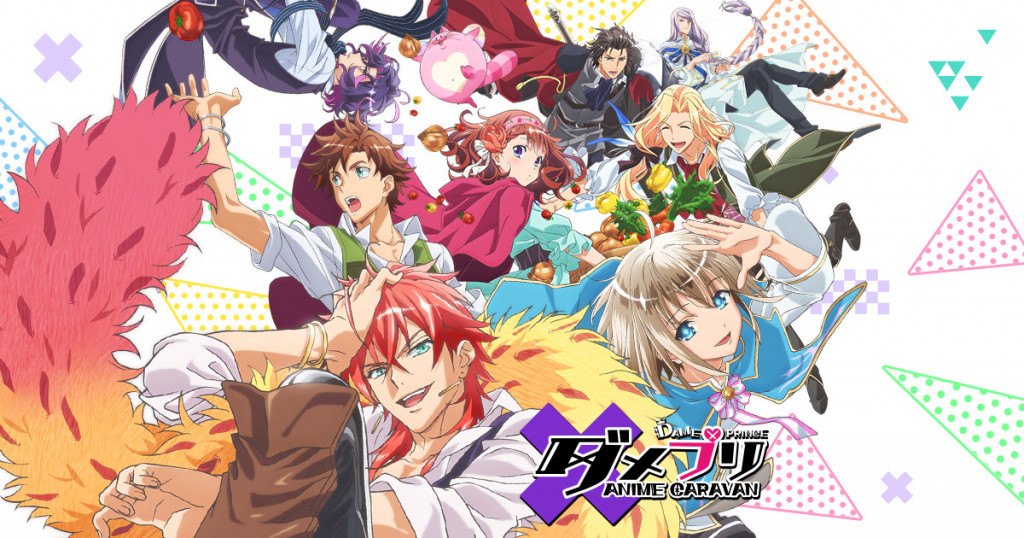 More than a harem I guess this was a reverse-harem. 'Damepri Anime Caravan' is a damn funny anime. It is a really silly anime filled with silly characters. especially the princes. The show has great humor and at times it might see that the show is just trying too hard but nevertheless you get a good laugh or two every few minutes when you watch this anime. If you want a great plot this isn't what you would wanna watch but you can watch the show if you are interested in characters. Seriously, I watched six episodes of this anime continuously just to see the silliness of the characters. The main protagonist is a girl named Ani who is the princess of Inako. Mildonia and Selenfaren are two rival nations. They have decided to sign a peace agreement. Ani is supposed to be present at this signing ceremony and make sure it goes alright. But then she meets a bunch of princes who just might make her job a little difficult.
Read More: Best Samurai Anime
9. High School DxD Hero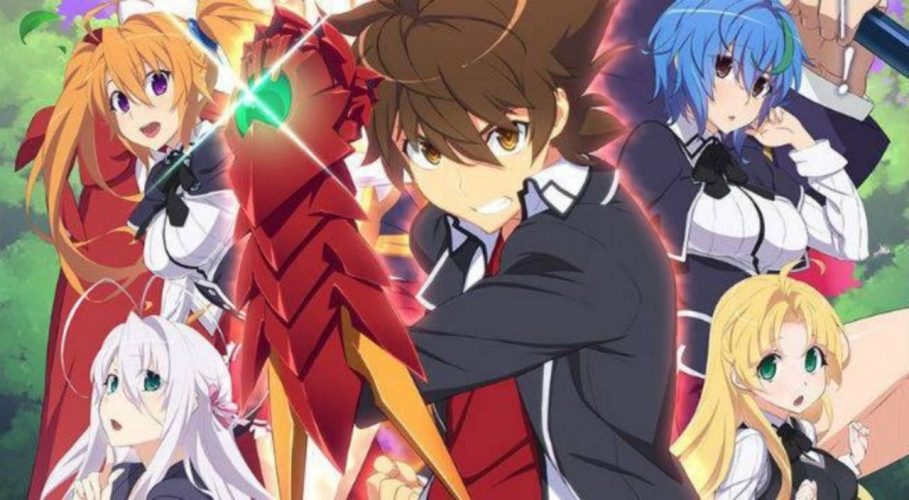 I enjoyed the first two seasons of 'High School DxD'. The third season was kinda okay I guess. But one thing's for sure this series is one of the most popular harem anime. Also, 'High School DxD' franchise is quite good with fanservice. The fourth installment to the franchise is no different. We see Iseei get into lots of ecchi situations throughout the season and there's some great fanservice stuff from Xenovia and Irina. If you follow the manga of the series then the fourth season is based on the 9th and the 10th volume.
Read More: Best Slice of Life Anime
8. Ryuuou no Oshigoto!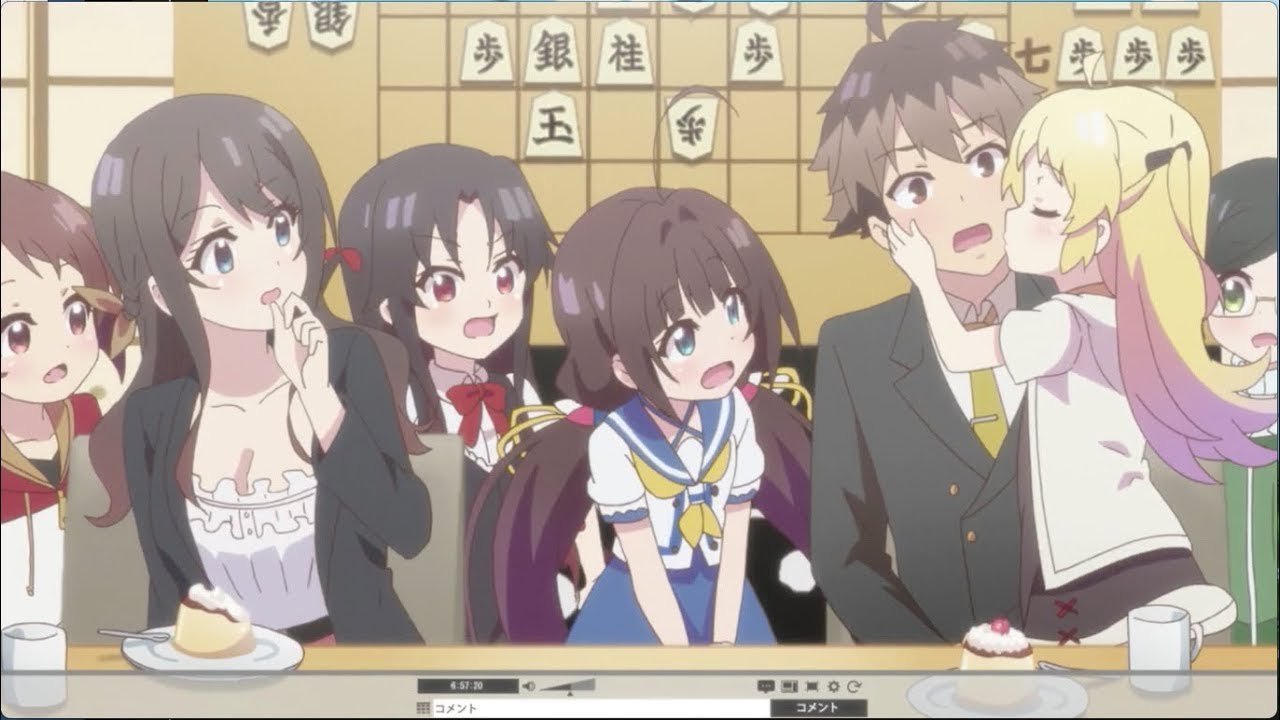 'Ryuuou no Oshigoto!' introduces the theme of shogi in a harem-like comedy. Though the show doesn't really go full-fledged into the harem genre it does dance around in that region. One more thing, it might put many people off that the show is basically filled with underage characters (One of the main female characters is just 9) doing things which might not be expected from them. I watched the show and at times was put off by this fact but let me tell you the show is kinda entertaining. At first, I thought that it will just bombard me with technicalities and various strategies of shogi but I was wrong. Even after knowing nothing about the game I never felt short-handed. Well, as long as the fanservice goes if you don't like it turn a blind eye towards it but you have to know that such kind of comic stuff is commonplace in the Japanese culture. It is not taken too seriously. Yaichi Kuzuryuu is an accomplished shogi player. One day a nine-year-old girl asks him to train her thus beginning their adventure in the world of shogi as master and apprentice.
Read More: Best Anime Animals
7. Killing Bites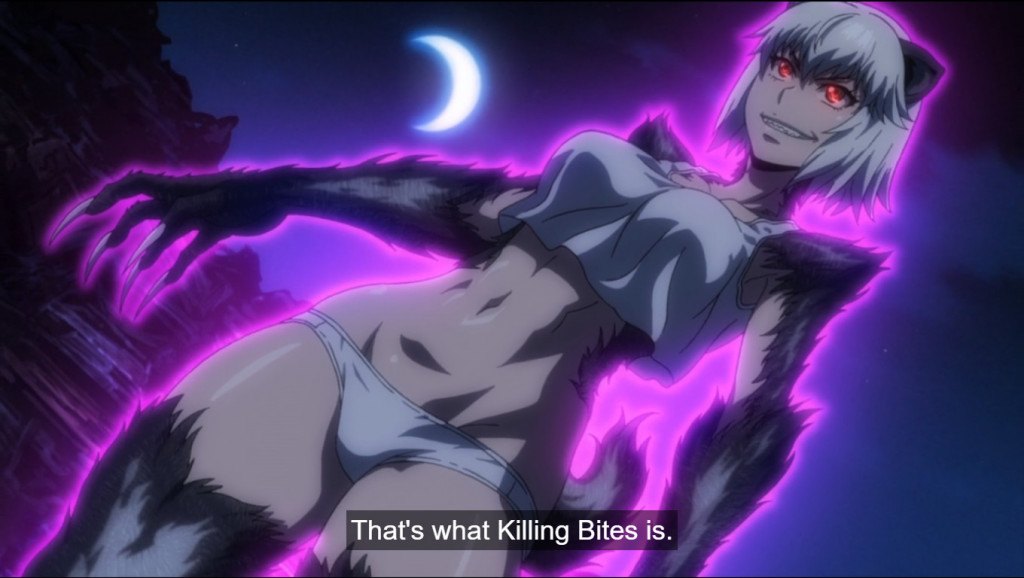 If you like well endowed female-animal hybrid characters fight each other in sort of a death match then this show is made for you since I just blurted out the show's description. I knew this show wasn't gonna give me a decent plot or philosophy to think about or interesting characters to root for. Only thing I did root for is continuing ecchi nature of the anime. I picked this show up since I just wanted to have some fun time watching sexy anime characters and it did deliver on that part so I am not gonna complain. The protagonist of 'Killing Bites' is Yuuya Nomoto. He is a normal high school student who unknowingly becomes a party to a kidnapping of a sexy girl named Hitomi Uzaki. But unknown to her abductors Hitomi is a Therianthrope a human-animal hybrid. She kills her abductors except for Yuuya who is forced to drive her to a certain place. There Yuuya is wagered as a prize for the winner of a match between Therianthropes. Thankfully, Hitomi defeats the others and saves Yuuya's life. But the trouble is far from being over as Yuuya is now the investor of Hitomi who needs to participate in underground fighting matches known as Killing Bites that is if Yuuya wants to stay alive.
Read More: Best Sports Anime
6. My Sister, My Writer
'My Sister, My Writer' recently released this October. The series can be funny at times though the comedy isn't too strong and sometimes is quite silly. I haven't watched all the episodes of this series so I can't really tell if the anime will dive into an incestuous relationship. The series has quite beautiful female characters. the male protagonist of 'My Sister, My Writer' is Yu Nagami who is a common high schooler. He aspires to become a light novel writer but every time he has entered in a light novel contest he hasn't made it past the first rounds. Suzuka the female protagonist of the series is Yu's little sister. Suzuka is quite intelligent but she has a cold attitude towards her brother. One day Yu learns that Suzuka's light novel about sibling romance has won in a light novel contest. Suzuka doesn't really know about light novels so she asks Yu to help her write the novel under her pen name Chikai Towano. Will Suzuka's attitude toward's her brother finally begin to soften.
Read More: Best Black Anime Characters
5. Death March kara Hajimaru Isekai Kyousoukyoku
I included 'Death March kara Hajimaru Isekai Kyousoukyoku' on this list for the same reason as I included many others. The show is meant to be just for enjoyment. I don't really know if it was meant for that originally but sure as hell comes off like that. There isn't much to the plot or to the characters either. But if you just wanna watch some harem stuff give it a watch. maybe an episode or two when you don't have anything else to do. Ichirou Suzuki is the protagonist of this series. He is a programmer who is around thirty. As a programmer, he tests various games and debugs them. One day after waking up from his sleep he finds himself in a world of RPG game. His appearance has changed to a younger version of himself and his name is same as that he used during testing the games. After defeating a bunch of lizardmen Ichirou's stats become maximum. What does this world have in store for him?
Read More: Cutest Anime Girls
4. Nanatsu no Bitoku

Well, I don't know what this was supposed to be. I think 'Nanatsu no Bitoku' was some sexy parody of the hit action anime series 'Nanatsu no Taizai'. While the latter translates to 'Seven Deadly Sins', the former means 'Seven Heavenly Virtues'. Both are even set in the same timelines. To be honest, I haven't watched anything like this. I mean I never thought that anime had episodes shorter than 2 minutes. This show challenged my thoughts. Each episode was around 5 minutes long. Yup! I am not kidding. The entire show doesn't even have an hour of content. This was one of the main reason I included it on the list. The plot is bad and so are the characters but if you wanna watch lots of sexy girls pushed into something of a plot then please do so. I enjoyed it a lot since I had no expectations other than expecting the show to be awful. But it is so bad that it is good I guess.
Read More: Best Fantasy Anime
3. Shinmai Maou no Testament Departures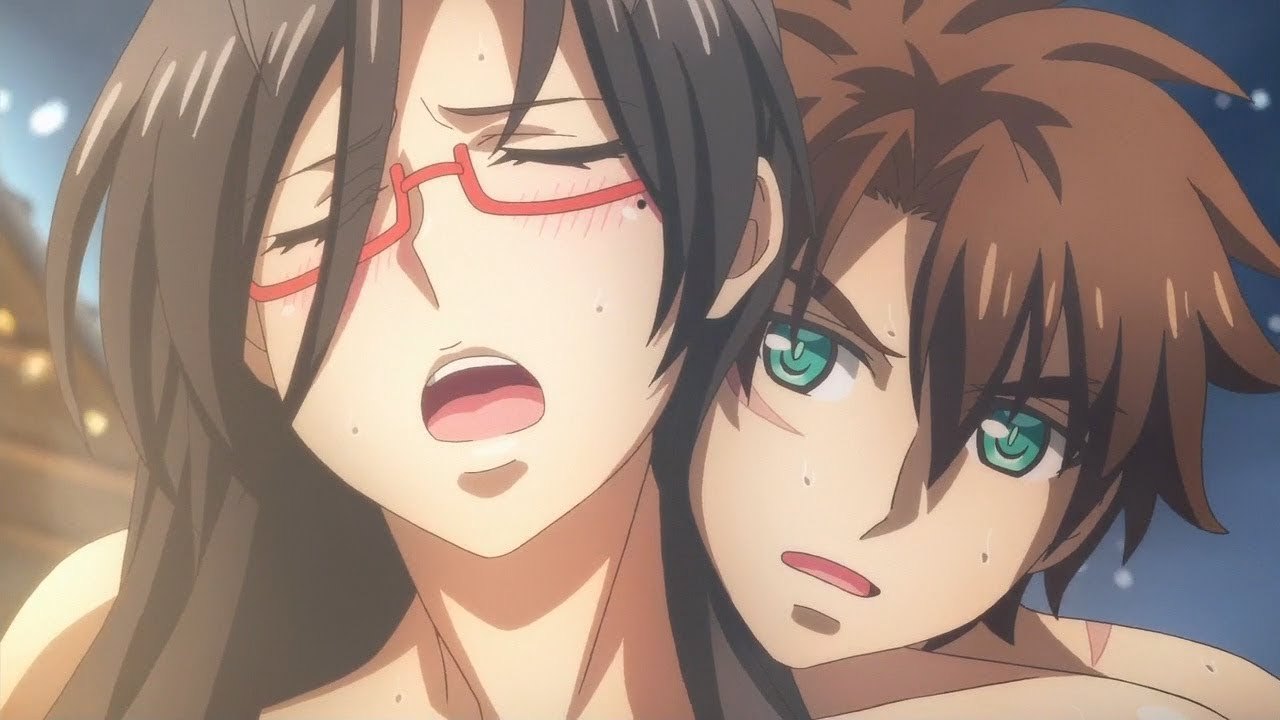 'Shinmai Maou no Testament Departures' is an Original Video Animation or OVA. If you have been watching anime for some time then you know what OVA's are supposed to be. They are basically extra contents which are not broadcasted on TV but rather put on DVDs as special content for fans. 'Shinmai Maou no Testament Departures' is a harem anime which obviously has some fanservice. But this OVA seems to have been made for that purpose only. The protagonist of the series is Basara whose father remarries and Basara gets two cute stepsisters Mio and Maria. But he soon finds out that the girls are part of a demon clan. Mio tries to get Basara into a slave contract with her but due to Maria's intervention, it ends up being the opposite. Now, Basara is Mio's master and must save her from other demons who are after her heritage.
Read More: Best Comedy Anime
2. Yuragi-sou no Yuuna-san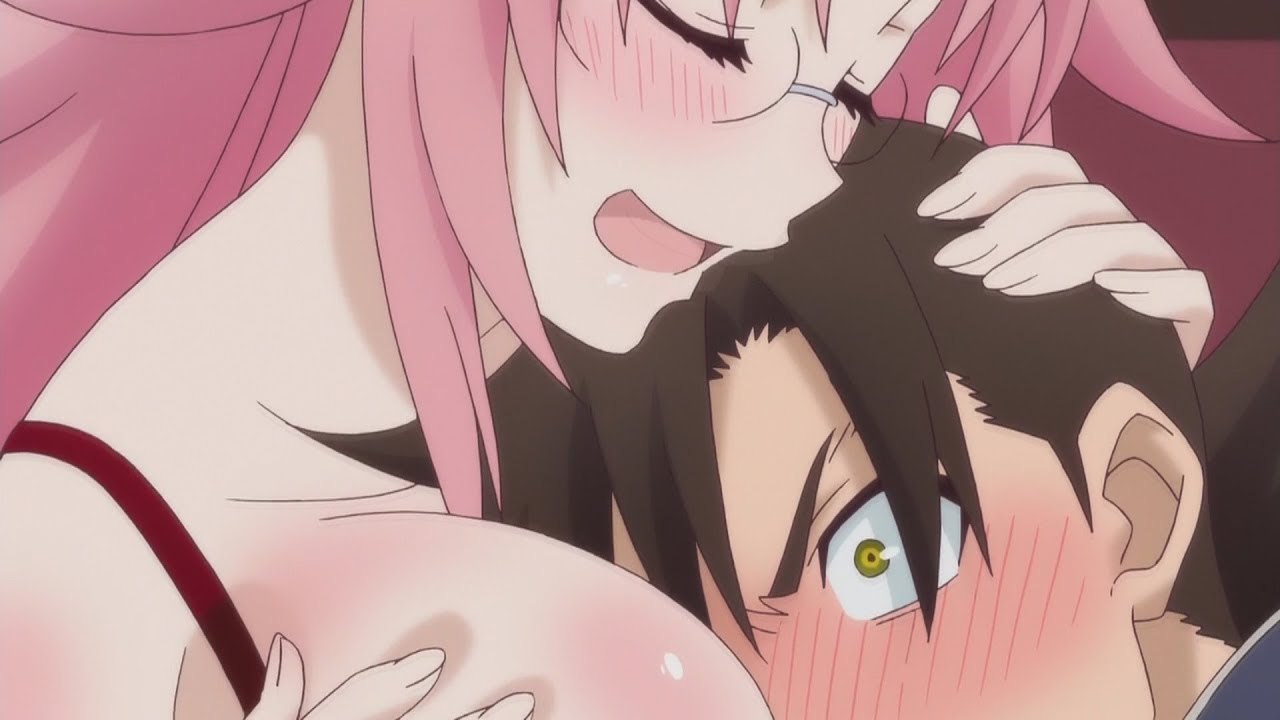 If you want to watch a supernatural harem anime then 'Yuragi-sou no Yuuna-san' might be an entertaining watch. I haven't watched all the episodes of this show yet (I guess I am still 5 episodes short) but so far I have enjoyed it. It's light-hearted, has a good enough plot, and it showcases lots of beautiful girls. Fuyuzora Kogarashi is the protagonist of the anime. He has been able to see ghosts since his childhood and has been possessed by many. As he grew up he had learned to fight back with them. But Fuyuzora is poor now and doesn't have a home. he hopes to have a normal life that a high school student should have. He gets a great deal at a house known as Yuragi Manor because the house is said to be haunted. Fuyuzora doesn't think of this as a problem and also other tenants of the house are sexy females. After an encounter with the ghost, he decides to help her fulfill her unfinished business. Soon, he finds out that the other tenants of the house also hold some secrets.
Read More: Best Anime Princesses
1. Aishen Qiaokeli-ing (Season 2)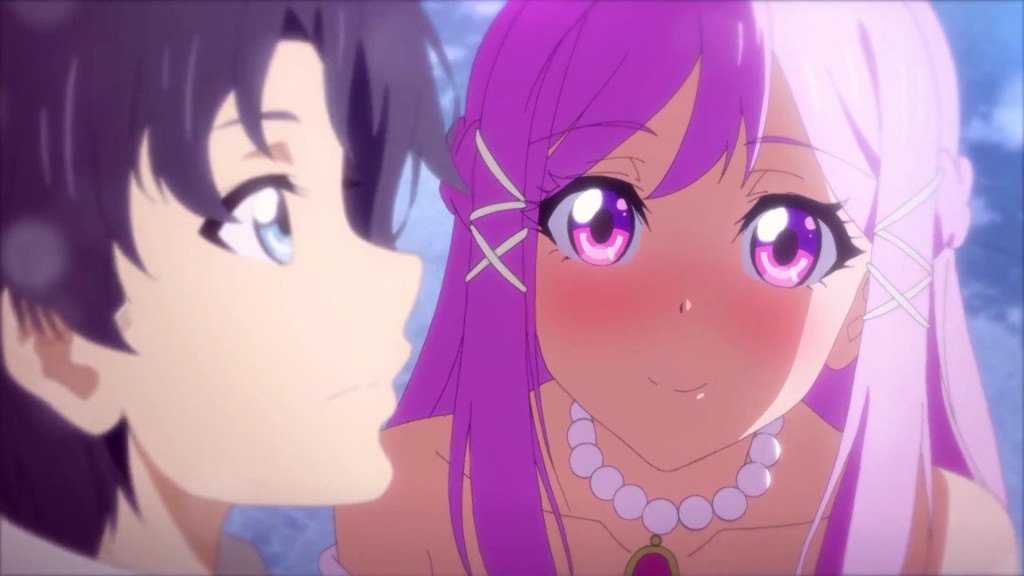 Yeah, I know what you are thinking. This anime aired in the previous year so why am I including it here. Well, because 86 percent (Yup! I calculated it) of the anime aired this year and also because it is a good anime. If you haven't watched the first season please do so because you won't be disappointed. 'Aishen Qiaokeli-ing…' has a nice concept (though not original) and great characters. So, when you add a bunch of sexy girls into the mix you have a great harem anime at your hand. The first season was great and I had high hopes for the second season. The second season is good too but it isn't as good as its predecessor. The protagonist of the anime is Jiang hao Yi. He is a normal high school student who doesn't wanna get into any trouble. But one day he finds that he has become the harem king of his school as many sexy girls confessed their feelings to him. But the problem is he doesn't know any of them. What the hell is going on?
Read More: Best Anime of 2018