Prime Video's thriller series, 'Shelter,' follows a teenager who stumbles upon a mystery that has roots in the history of his father's hometown. Mickey moves to Kasselton following the death of his father, Brad. Still recuperating from the accident four months ago and grieving his father, Mickey finds something that gives him a sense of purpose and brings him closer to the secrets of his father's past.
It begins with Mickey's encounter with the Bat Lady, who lives in a decrepit place that looks like a haunted house. She tells him that his father is not dead and is still very much alive. Further, the disappearance of a classmate leads Mickey to look into the Bat Lady, and he discovers that she is connected to a historical figure named Lizzy Sobek. If you want to know more about Sobek and whether she was a real person, we've got you covered.
Is Lizzy Sobek Based on a Real Holocaust Survivor?
In 'Harlan Coben's Shelter,' Lizzy Sobek is presented as a mysterious figure with several legends surrounding her. Mickey's history teacher reveals that Sobek was a young girl during the Second World War, and a record of her existence places her in the Łódź Ghetto. Here, her family was killed, and she was taken to Auschwitz. Lizzy escaped from the concentration camp and joined the resistance. Over the years, she helped rescue hundreds of children from the camps.
One of the legends about Lizzy states that she once helped fifty children out of a train bound for a concentration camp. The children were guided by blue butterflies that took them to Lizzy, who took them to safety. Later, it is believed that she was found by the Nazis and shot to death by the man known as the Butcher of Łódź. However, there is no official confirmation of her death; some believe she might still be alive.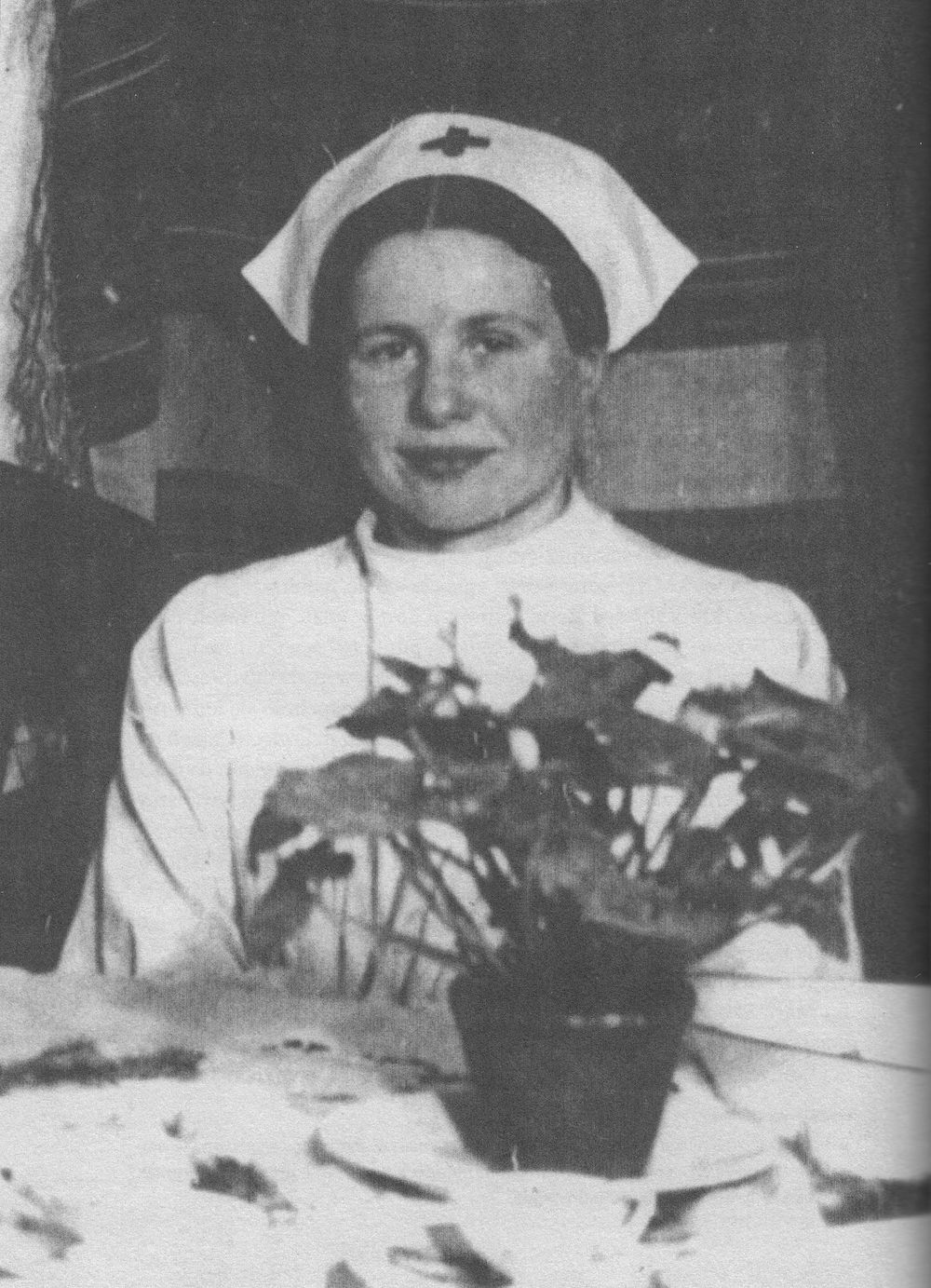 It is not confirmed whether Lizzy is based on any specific person, but her story most resembles Irena Sendler's. Sendler was part of the resistance and helped rescue around 2,500 children from the Warsaw ghetto between 1942 and 1943. Reportedly, she disguised herself as an infection-control nurse and asked the Jewish families to let her take their children to safety and save them from going to concentration camps. She and her group smuggled the children out of the ghettos and gave them new identities. They were placed in convents and foster homes, where they could be looked after. Sendler also made sure that every child's real identity was documented so that they could get it back once the war was over.
Sendler was once caught by the Nazis and tortured, but she never revealed the children's location or the documents revealing their true identities. She narrowly escaped death when the resistance got her out of prison shortly before her execution. Several other figures in history risked their lives to save people during Hitler's rule of Germany. While Lizzy Sobek is a fictional character, her character is inspired by these real-life heroes. However, to make it sound real, he used real details from history and set Lizzy's story in the Łódź Ghetto and Auschwitz. Even though her legend is made-up, Coben looked towards real-life women like her to give a realistic touch to it while also paying homage to the people who actually worked with the resistance and helped save hundreds and thousands of people from dying in the concentration camps.
Read More: Why is Myron Bolitar Not in Harlan Coben's Shelter?