As a Selina Miles-directed documentary film living up to its title in every way conceivable, Netflix's 'Harley & Katya' can only be described as equal parts bewildering, polemical, and intriguing. That's because it incorporates not just archival audio-video clips but also exclusive interviews to really shine a light upon the promising beginning yet tragic end of this titular figure skating duo. Yet for now, if you simply wish to learn more about Australian native Harley Dahlstrom-Windsor — with a focus on his background as well as his current standing — we've got the details for you.
Who is Harley Windsor?
Although born on October 22, 1996, in Penrith, New South Wales, to Josie Windsor and Peter Dahlstorm as their youngest, Harley actually grew up in Rooty Hill surrounded by eight half-siblings. That's where this Aboriginal — of Weilwyn, Gamilaraay descent from his mother's side, plus Gamilaraay, Ngarrable, and Swedish from his father's side — learned the significance of support. After all, despite the fact neither his family nor this community had much, they never once hesitated in helping his creativity shine out through various art forms, including skits as well as dancing.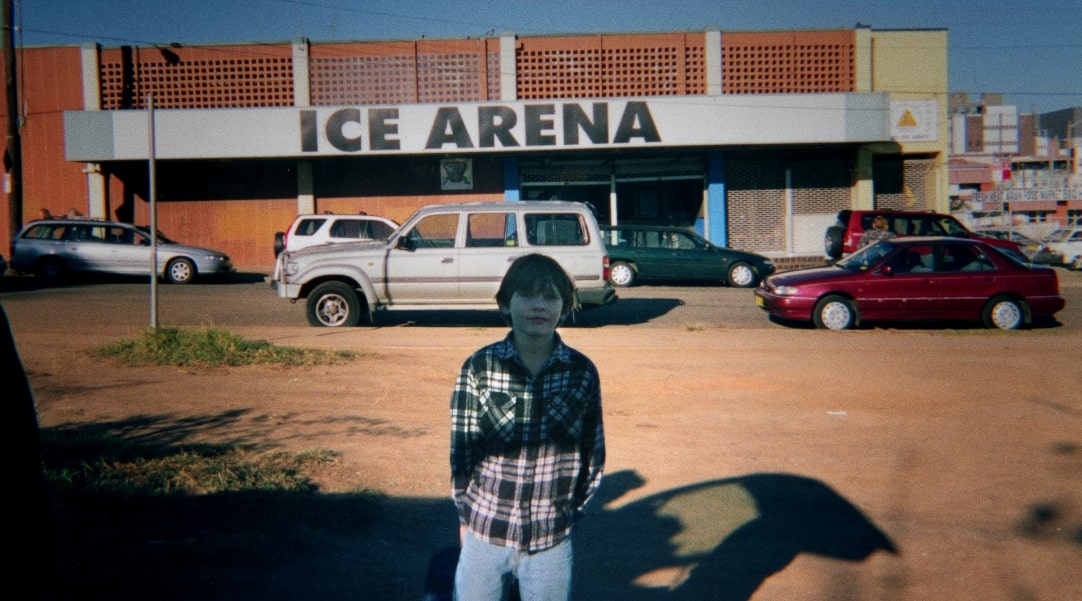 The truth is this continued even when Harley developed an interest in skating upon merely passing by an ice rink in Blacktown at the tender age of 8, which made all the difference in the world. "I could see him zipping across the ice [that day… so] I called him over," Josie revealed in the original production. "I said, 'Harley, I didn't know you could ice skate.' He replied, 'I didn't know I could either, Mum,' meaning he was breaking bounds from day one itself. It thus comes as no surprise renowned Russian coaches Galina and Andrei Pachin soon took an interest in the youngster as an athelete, only to formally begin mentoring him around late 2006.
Harley subsequently found himself competing in the singles category, that is, until everyone realized there were several more opportunities as a pair, ultimately leading him to Katya in Moscow. This young professional, full name Ekaterina "Katya" Dmitriyevna Alexandrovskaya, was four years younger than him, yet there was pure, technical, synchronized magic between the duo the moment they first stepped foot into the rink together in December 2015. Hence came her release by Russia upon request from the Australian Association, a move down under, expedited citizenship, plus countless training sessions to ensure they could debut in the fall of 2016.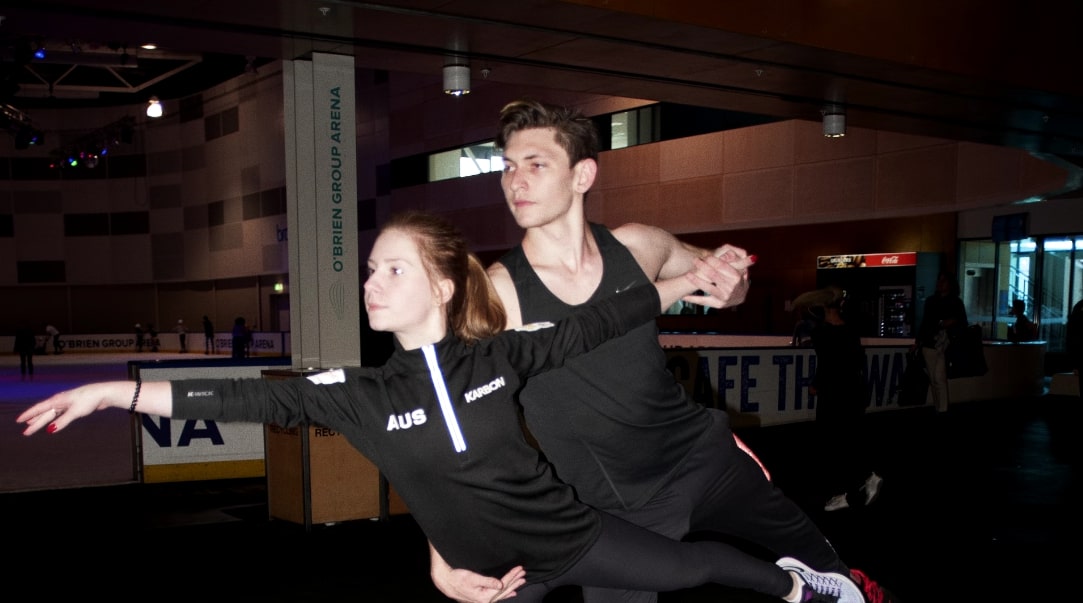 Harley and Katya didn't really do any wonders at their first Junior Grand Prix (JGP) in the Czech Republic, but they came back with a bang for the event in Estonia a month later — they earned gold. Then came their 2017 Junior World Championship, 2018 Junior Grand Prix Win, as well as 2018 Winter Olympics participation, just to end up ranking 18 in the program before deciding to change coaches. Though what neither expected in the ensuing months was a dip in the way they organically clicked on ice and her health issues, ultimately driving them to dissolve their partnership in February 2020.
Where is Harley Windsor Now?
According to reports, Katya was medically advised to give up her first love of skating owing to her epilepsy plus kidney/lung issues, and so she died by suicide at the age of 20 on July 18, 2020. Since then, Harley has candidly expressed, "As usual, people tend to see what they want. In this case, especially considering how close Katya and I were, many are convinced I had something to do with what happened, but that's not true, of course. When it happened, I was broken… On social media, people wished and continue to wish death upon me and write many terrible things."
Harley added, "When I first started receiving these comments, I felt depressed and didn't understand why I deserved such treatment, but now… I'm solely focused on myself and my progress in sports; the rest doesn't concern me." In fact, despite a recent ankle fracture that required the insertion of metal plates for stability via a minor operation, he is doing his best to move on while keeping the memories of his former partner alive in his heart.
We should mention Harley did try things out with fellow Russian skater Maria Chernysheva for a while, yet things didn't pan out in the way they'd hoped owing to his admitted lack of motivation. Therefore, today, with a new sense of determination, this 26-year-old is partnered up with 17-year-old Canadian-South Korean Cho Hye-jin, with whom he's proudly representing South Korea. As for their training, it seems like they're set in Russia.
"Everything I am doing now to continue my sports career, such as trips, accommodation, and training camps, is 100% self-funded," Harley recently revealed. "The Australian federation has not provided me with any support in any way since I informed them of my desire to train in Russia. Absolutely nothing." However, this youngster is still focused on making it to the next "Olympic Games. If my body can handle the training load, I will be very happy about that. One thing I know for sure is that I will continue to pursue my passion for figure skating."
Read More: Katya Alexandrovskaya: How Did the Figure Skater Die?