Faced with an abrupt revelation, Hayley-Smith Rose decides to muster through the unexpected surroundings of the wilderness in Netflix's 'Surviving Paradise.' The survival series features the journey of twelve contestants as they seek to get to the top spot and win a cash prize of $200,000. With alliances as the bedrock of survival, participants undertake significant steps to further their spot in the competition. To help her castmates, Hayley repeatedly shows acts of selflessness. Given her vivacious personality, fans have continued to wonder more about the reality star and her latest whereabouts. So, if you're wondering the same, look no further because we've got all the information right here!
Hayley-Smith Rose's Surviving Paradise Journey
After her dreams of spending the summer of a lifetime were crushed, Hayley adapted to the situation and started creating a pathway for survival. Initially, she held back from leaping into an alliance and forging verbal bonds with other members. Given her approach, other participants tried to take stock of the situation and tried to win her over to their side. While Aaron hoped that Hayley would join team TAJ (Tabitha, Aaron, and Justin) out of collective reliance, Lellies tried to win her over by opening up about her gameplay.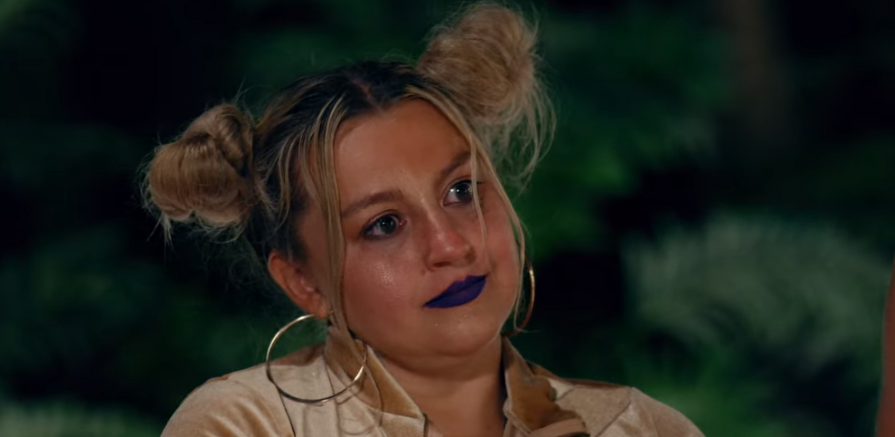 Ultimately, Hayley's reluctance to side with either end meant that she didn't get into the villa from the get-go. It wasn't until Sisco and Shea managed to succeed in the fishing challenge that an opportunity arose. After Aaron, Sisco, and Shea collectively decided to send the girls to the villa, Hayley got a chance to enjoy the unmatched grandeur of the villa. Having won the trust of everyone aboard, she secured her position as an insider consistently. Even in a major reshuffle, she heartbreakingly offered Shea a spot in the villa, given the number of sacrifices he made for others. However, the latter refused and let Hayley stay inside.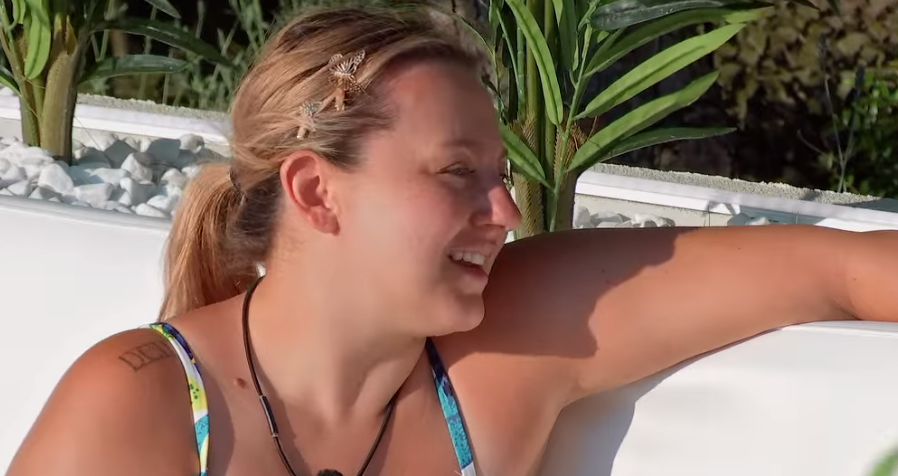 Even as the finals neared, her good-hearted nature became a contributing factor and allowed her to remain an insider. In the final survival game, she and Copan were teamed up and left to pick a person between them who'd return to the camp. The catch was that if they failed to come up with a single name, both of them would face elimination. Even at this pivotal juncture, Copan readily left his spot to ensure Hayley continued to have a stake in the competition as an insider. Alas, the tables turned when Linda chose to eliminate her from the villa. Albeit sad that Linda couldn't save her in the name of girl power, Hayley still rejoiced to see her friend Shea advance to the finals.
Where is Hayley Smith Rose Now?
Leaving behind the unpredictable highs and lows of the tropical paradise and jungle, Hayley has continued to grow as an individual and professional. Even before she entered reality television, she had managed to solidify her presence as a media personality. Commonly known amongst her fans as 'Haylstorm,' Hayley is a popular radio host in Maine.
Since her appearance on the show, she has returned to take over the reins as an On-Air Personality and Assistant Program Director for Mainstream Media. While the people of Maine are accustomed to hearing from Hayley from 7 pm to 12 am on weekdays on WHTP-FM, her career includes a plethora of other intricacies, too. From researching concepts to scheduling logs and even liaising with sales and programming, she has come to create a pivotal presence at the media house.
Formerly a Newsroom Intern at iHeartMedia, she has even worked as an Executive Sales Coordinator and Public Service and Promotions Director for Mountain Wireless Broadcasting Inc. Her journey in media kickstarted after she earned her Bachelor's in Music Administration from the University of Maine at Farmington in 2014. Since then, she has continued to further her career growth.
Having discovered a penchant for speaking in high school, Hayley decided to make a career in the industry after she was voted the "Biggest Gossip" by her peers. With an intersectional understanding of content, social media, and sales, she has even worked as a writer and written blogs in the past. Her love for pop culture, Hollywood and music has even led her to perform as a DJ at events in New England. Besides this, fans can even hear her break down Y2K culture and what it's like to grow up in Nashua in her podcast 'Fever Dream Diaries.' Hayley co-hosts the podcast with her lifelong best friend, Becca Howard.
In addition to a prolific career, she is also a mental health advocate and has used her platform to raise awareness on the matter. Most recently, the reality star conducted a fundraiser to help create life-changing programs. She did so by participating in NAMIWalks 2023. She is even a YouTube, TikTok, and Instagram creator. Given her multi-faceted career, it is apparent that several milestones still lay ahead for the Hayley-Smith Rose.
Read More: Sarah Kate Reynolds: Surviving Paradise Contestant is Now an Entrepreneur