Created by Michael Waldron, 'Heels' is a drama series that revolves around the Spade brothers, who operate an indie pro-wrestling promotion out of Duffy, Georgia. The story simultaneously focuses on the familial and professional issues that the brothers encounter every day. In season 2 episode 5, titled 'Who the Hell is the Condamned,' Gully is angry because Jack (Stephen Amell) let things happen inside the DWL ring without informing him first, and he demands Ace be beaten up by his roster at the Florida Wrestling Dystopia arena. Meanwhile, Hollywood comes calling. Here is what you might want to know about the ending of 'Heels' season 2 episode 5. SPOILERS AHEAD.
Heels Season 2 Episode 5 Recap
It turns out that Ace's new in-ring persona's name is "The Condamned," and not "The Condemned," as most of us presume. The show acknowledges the spelling mistake in a confrontation between Gully and the heads of the DWL. To say that Gully is furious will be an understatement. He raves and shouts at Jack, Bill, and Willie, demanding to know why he wasn't told anything beforehand about Ace's new persona and his appearance at the first joint event between the promotions. Jack tries to explain that Ace came to him at the last minute, prompting Gully to point out that the DWL had the time to put in a zip line. While Gully's reaction is meant to incite humor, the writers make sure that it's not without merit. Eventually, Gully threatens the lawsuit will be back unless Ace gets beaten in the Dystopian ring the following week.
When he returns to Florida, Gully confronts Deandre, asking the same question he posed to Jack. An exasperated Deandre explains that he didn't even have his phone on him when he was informed of the changes. This is when Gully's daughter comes running and tells him that a social media app and streaming company called Continuum has reached out, wanting to put Dystopia on their platform. Gully and his people immediately recognize what a huge opportunity this is. They are a big promotion in Florida, but this can make them popular internationally. So, they invite one of Continuum's representatives to the weekend joint show with the DWL.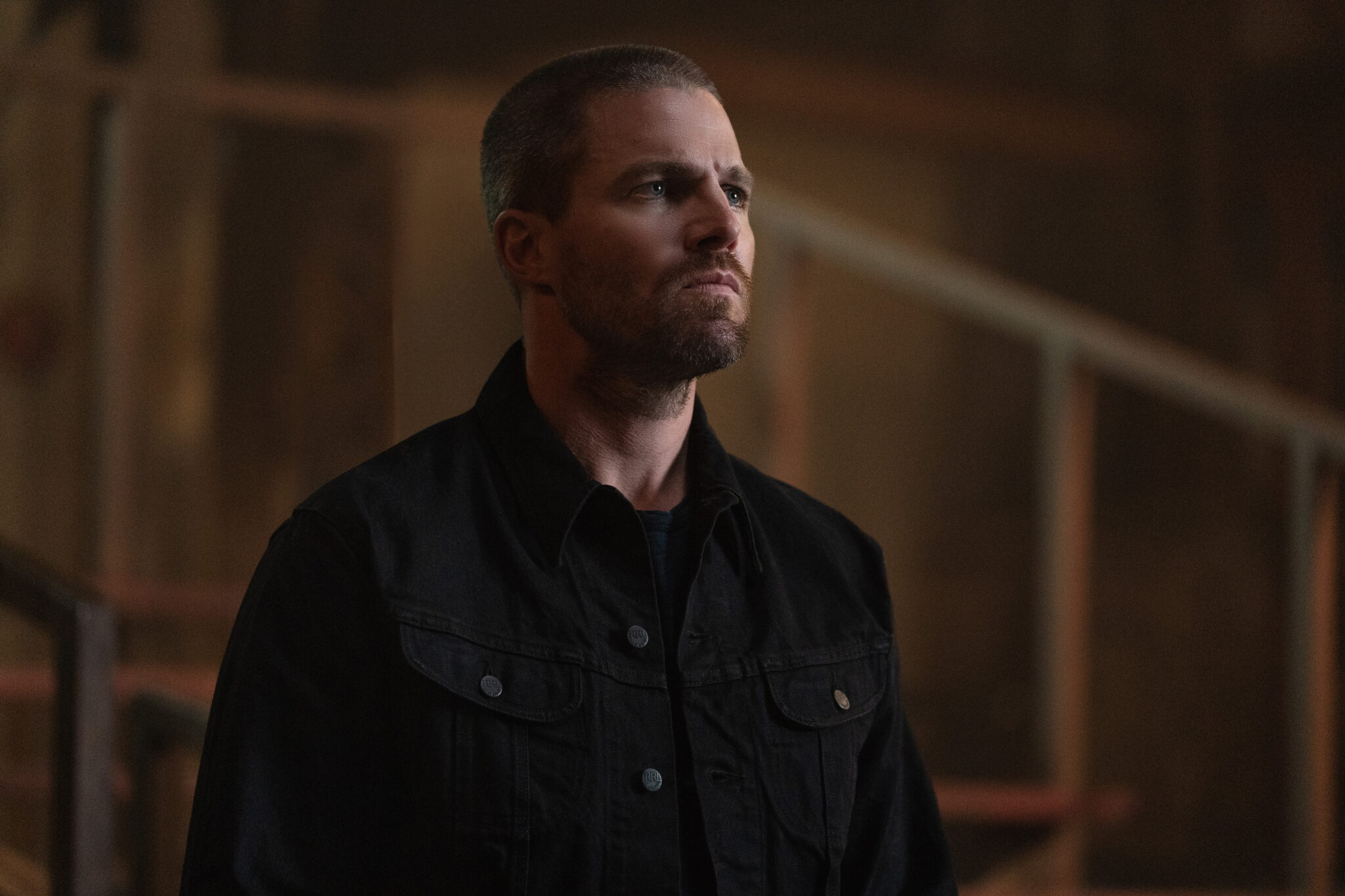 Meanwhile, at her husband's request, Staci becomes increasingly more involved with running the promotion and starts to become aware that not everything about the DWL is entirely legal. Worried for Jack and the rest of her family, she confronts Willie, who makes it clear in no uncertain terms that she performs the task of keeping the business afloat, nothing more and nothing less.
It appears that AJ Mendez's Elle Dorado is only meant to appear in an episode. She and Crystal say goodbye to each other before the former leaves, making Crystal once more the only female contestant on the roster. This prompts Crystal to speak to Willie later, asking her permission to hold tryouts for female pro-wrestlers. Realizing that Crystal's suggestion has merits, Willie gives her the green light.
Although Ace declares that he will do everything to help the promotion, including getting beaten up by the Dystopia roster, Willie tells Jack to use Crystal. When Jack finishes writing the script, he places her in the front and center of the feud between the two promotions.
Heels Season 2 Episode 5 Ending:
Does Crystal Join the Florida Wrestling Dystopia?
After what happens inside the DWL ring, Gully demands Ace to show up at the Dystopia and get beaten up by the entire roster. Deandre helps him see why it's important to have Ace maintain an aura of mysticism about his character. The Condamned has become very popular despite Ace introducing the character less than a week ago. No other DWL character, including Ace's other personas, can match the Condamned's influence. As a result, Deandre thinks that the final fight will be between him and Ace.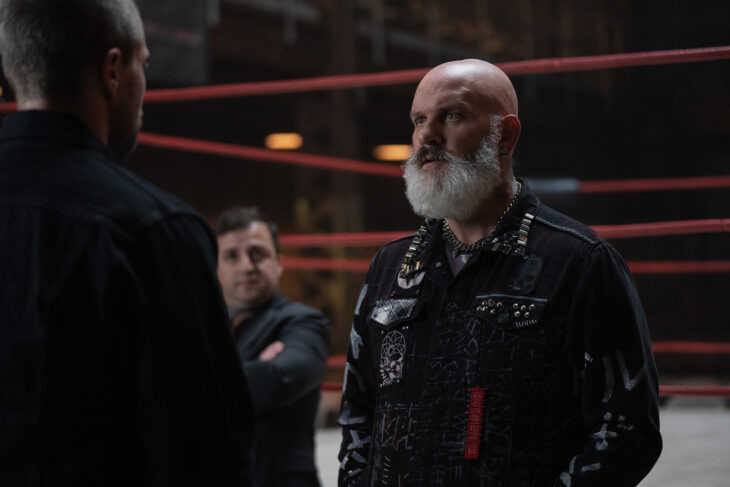 Reluctantly admitting that Jack is a remarkable scriptwriter and storyteller, Gully accepts the role that Jack writes for him and even lets go of his demand of Ace getting beaten up in the Dystopia ring. Crystal has her first match at Dystopia against the best female wrestler from that roster. Gully shows up with his cohorts, offering Crystal a chance to join Dystopia. Crystal continues to refuse every offer that Gully makes. Eventually, Jack shows up in the ring to defend his wrestler, and he and Crystal stand against the entire Dystopia roster. This is when Crystal flips on Jack and joins Dystopia. Ultimately, Ace arrives out of nowhere once again and rescues his brother.
The narrative that Jack creates has everything that makes pro wrestling such an effective form of entertainment. As this is a feud between rosters, there aren't any heels or faces, but like any sporting event, there is a home team and a visiting team. The audience in Florida understandably supports Dystopia, and Jack's writing elevates their experience to a whole different level.
Will the Spade Brothers Make a Deal with Continuum?
Although the Continuum representative comes to speak to Gully about Dystopia, he becomes truly impressed with Crystal and the Spade brothers. At the end of the evening, Gully discovers that the representative isn't in his seat. Instead, he is found speaking to Willie, asking about Crystal and the Spade brothers. A deal like the one Continuum offers can be hugely beneficial for an indie promotion like the DWL, but the fact that Continuum is looking to purchase the promotions might prove to be an issue as Jack has little intention of selling the promotion his father set up.
Read More: Heels Season 2 Episode 4 Recap and Ending, Explained