Conceiving the spirit of the holidays in the form of sweet delicacies, ten contestants go head to head in Food Network's 'Holiday Baking Championship.' The baking show chronicles the journey of the participants as they seek to win the whopping cash prize and walk away with the season's title. Having made its debut in 2014, the series has continued to appeal to audiences ever since. Likewise, season 6 of the reality show has also left fans curious about the contestants and their whereabouts.
Melissa Yanc is Now Managing Quail & Condor with Her Husband
Unafraid to test the limits of her creativity, Melissa's dedication and ability to pull off risks became a significant factor in helping her score the season's win. With two decades of experience in the culinary arts, she has since grown as a chef. The culinary sensation launched Quail & Condor with her husband, Sean McGaughey, in Healdsburg. Their establishment houses baked goods bursting with seasonal flavors and goodies. Not just this, they also sell baked artisanal breads. She has also appeared on the 'best Served' podcast and discussed her trajectory on the show.
Where is Sarah Wallace Now?
Making her way into the finals, Sarah's dedication to converging flavor and imagination made her a formidable competitor. Despite losing the top spot by a mere margin, Sarah has continued to highlight her skills as a baker far and wide. She has since adjudicated season 3 of 'Buddy VS Duff' and competed in season 31 of 'GGG.' Besides this, Sarah now owns and works as an Executive Pastry Chef at Flamingo Donuts. The freelance Pastry Chef Consultant was previously the Head of Culinary Production at Union Square Donuts. Not just this, Sarah has consistently climbed the ladder of success. From appearing on other reality shows to enjoying life with her husband and her son, Sarah continues to establish new milestones.
Jennifer Clifford is Now Operating The Boro
Having found her calling in the culinary arts when she was just ten, Jennifer managed to rise through the ranks steadily. Even though she had begun working in a bakery when she was just a teenager, other matters took precedence. Jennifer was married and raising kids when she found herself amidst the seasoned chefs and bakers of season 6. Ultimately, her dedication to the craft helped her get to the finals seamlessly. Since then, she has kickstarted The Boro, her pastry shop that serves breakfast and lunch, too. Before kickstarting her venture, the Moultonborough resident had been working as the head baker of Cup and Crumb.
Geoffrey Blount is Now a Recurrent Television Personality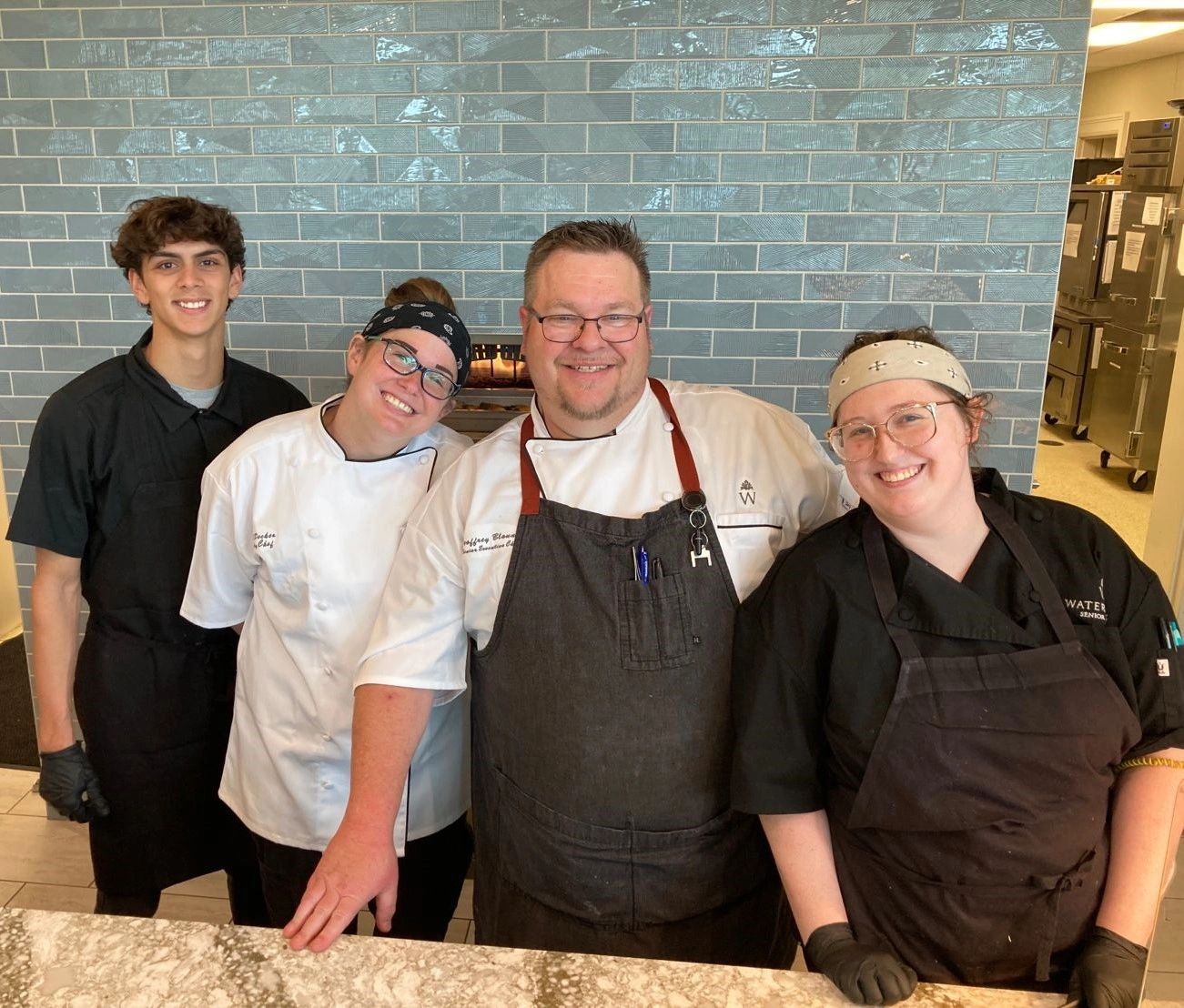 From displaying his abilities in the Gelato World Cup to teaching at the International Culinary Institute at Horry Georgetown Technical College, Chef Geoffrey has consistently risen through the ranks. Naturally, he displayed his industry leadership during his time on 'Holiday Baking Championship' as well. Since season 6, Geoffrey has been creating new milestones. In the past, the television personality had also appeared in Food Network's 'Sugar Dome' and 'Beaver Creek National Baking Championship.' With decades of experience in the craft, Geoffrey is currently working as an Executive Chef at Watercrest Myrtle Beach. The MBA graduate is equally committed to spending time with his family.
Kobe Doan is Now a Content Creator
Kobe's journey with the Food Network series began when producers from the show chanced upon his Instagram. Fascinated by his craft, they quickly facilitated contact and communication and got him on the show. Kobe went from an insurance credential specialist at a dentist's office to a celebrated baker in the show. Since his time on television, he has been expanding his skillset and enhancing his abilities. Based in Boston, he is now fulfilling his culinary aspirations. The television personality has since been using his online presence to share his latest creations in the kitchen. Besides this, Kobe also enjoys unwinding with his husband and family.
Janet Letendre Enjoys Life with Her Family and Partner
Hailing from Malakwa, British Columbia, Janet became the first contestant from Canada to compete on the show for a prize of $10,000. The seasoned baker showcased her prowess when it came to holiday-themed delicacies brilliantly. Since then, Janet, aka Gramma Bears, has consistently highlighted her proficiency in baking. From sharing her talent online to customizing cakes for weddings, receptions, birthdays, and special events, the cake decorator has maintained her monopoly as a culinary trailblazer. While work takes a big part of her time, Janet also enjoys spending time with her children, grandchildren, and boyfriend, Mark.
Devon Maciver is Continuing His Professional Trajectory
Albeit a home baker, Devon showcased his competitive streak effortlessly throughout his time on the show. He confidently went head-to-head against experienced bakers and chefs in the competition. After the series, the California-based television personality has kept himself out of the spotlight. At the time, Devon was working as the Associate Dean of Students at Claremont McKenna College – Dean of Students Office. Formerly a College Counselor for The Princeton Review, Devon has recently joined Polygence as a Partnership Manager.
Dwight Penney is Working At the Bon Appetit Management Company
From incorporating unique flavors to testing the waters with different creations, Dwight displayed an eclectic mix of skills during the competition. Once a pastry chef at the Compass Group of Cleveland Museum of Art, Dwight has since been working as an Executive Pastry Chef with Bon Appetit Management Company. The Asian American Pacific Islander from Pittsuburg was about to become a father when he was competing in the series. Since then, the top 5 contestant has been making considerable milestones in his personal and professional life.
Maria Short is Now A Celebrity Pastry Chef
Maria discovered a propensity for creating something delicious in the oven from a very young age. Having attended Baltimore International Culinary College and the L'Academie de Cuisine's Pastry Arts program, Maria had accrued experience in renowned restaurants, catering companies, and patisseries. Naturally, her performance in the Food Network series also showcased the years of skills that she had amassed. Since then, Maria has resumed her work at Short N Sweet Bakery Market Cafe, an establishment that she launched almost two decades ago. Based in Hilo, Maria continues to enjoy life with her husband, Dien, a Merchant Marine who had also worked as a Chief Steward. Most recently, the television personality customized a cake for Jason Momoa.
Cedrick Simpson is Now An Industry Expert
While Cedrick's stint on 'Holiday Baking Championship' remained admirable, big things still awaited the pastry chef from Atlanta. After the show, Cedrick went on to appear in Netflix's 'School of Chocolate' and even worked as a pastry chef at a private club. Over the years, he has displayed his unique understanding of flavor profiles in renowned establishments like The Whitley, Ritz-Carlton, and Le Cordon Bleu. With such a prolific resume, Cedrick continues to expand his skillset and embrace new challenges. With an ever-evolving following on Instagram, the television personality continues to share life's new highlights with fans online.
Read More: Holiday Baking Championship Season 4: Where Are The Bakers Now?