Unafraid to go beyond the normative, twelve bakers go head-t0-head in a high-stakes competition in Food Network's 'Holiday Baking Championship.' The baking show chronicles their journey as they seek to impress the judges in a streak of holiday-themed challenges. Exploring the spirit of the holidays with sweet desserts, season 8 highlights the essence of Christmas exponentially. Ever since the season came to a close, fans have continued to wonder about the contestants and their journey beyond Food Network.
Adam Monette is Embarking on New Professional Feats
Based in St. Albans, Adam managed to make his first jaunt on television extremely successful. Even when he was crowned the winner of the season, the television personality remained in disbelief for a split second. Nevertheless, he shone his capabilities through and through. Since curating unique desserts on the show, Adam has returned to taking the reigns of an educator. He is now teaching young bakers the secrets and intricacies of the craft as a culinary instructor at Northwest Career and Technical College. A husband and father to two daughters, Adam is also climbing the ladder of success and fulfiling his culinary aspirations. Most recently, he received a diploma from the Academi Culinaire de France. He continues to exponentiate his abilities and step into his incandescent future full of opportunities.
Jody O'Sullivan Has Relocated to Saipan
Chef Jody's journey can be traced back to the days when he studied pastry in France at the Ecole Nationale Superieure de la Patisserie in Yssingeaux. From there on, he worked with Michelin-star restaurants in some of the most famous metropolitans of the world. After displaying his knack for perfection in 'Holiday Baking Championship,' Jody has continued to focus on learning new techniques and perfecting his craft. He recently completed his Master of Education at Johnson and Wales. Based in Saipan, he recently joined hands with Hyatt Regency as the Chef de Cuisine or Head Chef.
Sabrina Coombs is Now a Master Chocolatier
Who are ? what do we run ?!
Who won the episode, this girl ! #HolidayBakingChampionship pic.twitter.com/hhGlO0c5o5

— Sabrina (@ChefSabrinaA) December 14, 2021
Then, an Executive Pastry Chef at the Epicurean Hotel, the Cobb County native has continued to hone her talents since competing in the finals of the Food Network series. From appearing on the cover of Best Self Atlanta to making milestones in her culinary career, Sabrina remains steadfast on the path of growth. In the past, the television personality has worked with renowned establishments like the Four Seasons Hotel, Nobu Hospitality, Mainsail Lodging and Development, and Omni Hotels & Resorts. She is currently working with Bitzel's Chocolate as the Master Chocolatier and Executive Pastry Chef.
Richard Akers is a Pastry Chef, Husband, Father & Grandfather
Employing limitless creativity throughout his time on the show, Richard managed to wow the judges time and again. At the time, the television personality was working as a pastry chef at the Ritz Carlton in Boston. Since his stint on television, Richard has grown as a baker and professional. Formerly a chef at Quincy, Richard is now dividing his time between The Langham Hotel and Imagination Bakery as an Assistant Pastry Chef and Owner, respectively. When he's not working, the television personality likes to devote his time to the upbringing of his daughter and grandchild with his husband.
Phillipe Costa Wears Several Hats
Originally a home baker, Phillipe wasn't wavered despite going head-to-head against some of the most seasoned bakers in the country. Since making his skills known on the television series, Phillipe has been working as a Crewman at Trader Joe's in Seattle, Washington. Once a drummer and percussionist for the Pacific Repertory Theatre and The Western Stage, Phillipe has been expanding his level of expertise as a baker, too. From baking for his loved ones to displaying his abilities to everyone around, Phillipe continues to inculcate remarkable changes in his recipes and work.
Shayla Daniels is Now Overlooking the Operations of Chez Shay's Sweets
Shayla began helping out in the kitchen right when she grew big enough to sit at the kitchen table. From cooking for the family at get-togethers to seeking certification at The French Pastry School in Chicago, she continued to hone her abilities as a baker. Despite facing hurdles in life, she hasn't been deterred. In 2011, Shayla underwent brain surgery for Spina Bifida, a disorder that required a titanium plate and screws to be put in her skull. Not a decade later, she managed to showcase her endless strive in the show. Since her performance on the series, the Florida-based television personality has been handling the operations of her bakery, Chez Shay's Sweets.
Neomie Eliezer is Now a Head Pastry Chef and a Mother
Despite losing a chance at the top spot in the Food Network series, Neomie has not been deterred from her goals. At the time, the television personality had been working as the Head Pastry Chef for Feast Your Eyes. The doughnut-loving baker has maintained her association with the catering company since then. Based in Philadelphia, Neomie's area of expertise includes cookies, cakes, french pastries, breads, and much more. While work remains a top priority for Neomie, she also enjoys spending time with her son and family.
Jennifer Hood is a Prenatal Dietion Today
Jennifer had been working as a registered dietician when she decided to pivot into baking and making healthy and delicious baked goodies. The then-Assistant Director of school nutrition programs in Winston-Salem is now working as a Prenatal Dietion and Nutritionist in North Carolina. In the past, the Florida State University graduate has even worked as an Adjunct Faculty Instructor and SNP Field Supervisor. The content creator is also a mother and uses her online platform to generate awareness on a myriad of topics related to health during pregnancies.
Grace Lapsys is An Actress and Acclaimed Pastry Chef
In an endless strive for creativity and passion, Grace had explored a myriad of realms before finding a space in baking. Formerly an actress, the television personality had worked as a production manager and even acted in 'Diva's Perfect Posse.' She was also a part of short films like 'Pinky Promise,' 'Cupcake for Sale, and 'The Offering.' Since then, she has been creating a name in the culinary world. The pastry chef has accrued experience at Joliesse Chocolates LLC, Santa Ana Star Casino Hotel and Chocolate Bar. Grace is currently the Chef de Cuisine or Head Chef at Rice University in Texas.
Where is Jose Marchan Now?
Jose had his eureka moment when he was relishing childhood baked treats. Over the years, he managed to give way to his passion and seek expertise in the field. He learned about restaurant management and secured a specialization in Culinary management from the University. The television personality has since worked in bakeries in Puerto Rico and the USA. Since his stride on the Food Network series, Jose has been focusing on highlighting his abilities in the kitchen. The Universidad Del Este graduate is now working with the Cherokee Town and Country Club as their Assistant Pastry Chef.
Naomi Mwangi Is an Ever-Evolving Baker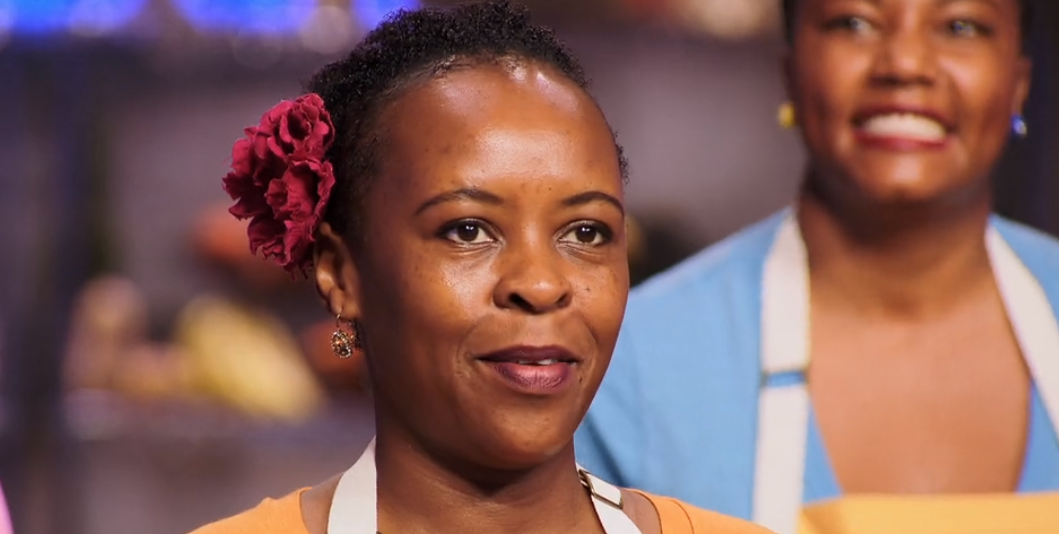 Before displaying the extensive impact of her creativity in the Food Network series, Naomi had earned a specialization in the Fine Arts. The polyglot later found her calling in baking and has since climbed the ladder of success. She first opened up Cakes for Nash and oversaw the operations of the bakery singlehandedly. Since then, she has been managing The Foret Noire Baking Company, a bakery in Texas that she co-founded with a business partner.
Marilyn Santos McNabb is a Gardener and Pastry Chef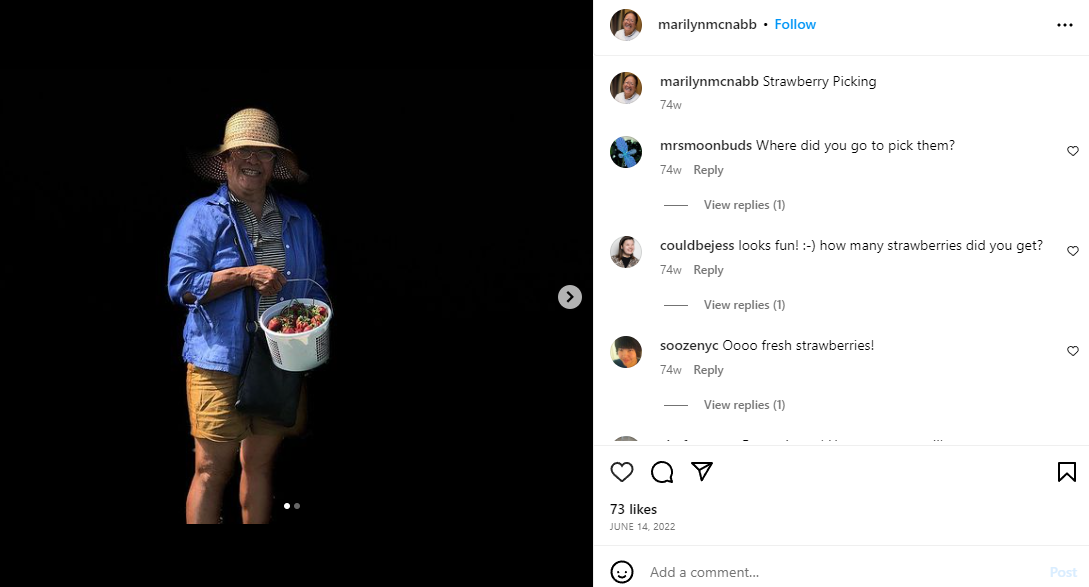 With as much as thirty years of experience as a pastry chef, Marilyn had decided to compete in the show in a feat to inflate her retirement fund. Despite walking away without the prize, she has continued to highlight her skills in different ways. From working at Le Cordon Bleu as a pastry instructor to adding numerous recipes to her blog, Marilyn has continued to map the road to success. The gardening enthusiast has since been working as an Executive Pastry Chef and enjoys spending time in nature as an avid camper.
Read More: Holiday Baking Championship Season 4: Where Are The Bakers Now?