Netflix's 'Heist: The Money Plane' chronicles the November 6, 2005, Miami International Airport robbery, where Karls Monzon and his crew executed a theft that netted them approximately $7.4 million. In an opportunity that seemed too good to be true, there were some severe unattended security issues in the warehouse area of the airport, where $80-100 million arrived from Germany for the Federal Reserve Bank every week. Thus, when Karls learned of the job from a friend and Brinks security guard, he decided that he needed that money to cover the cost of adoption.
From watching procedural television shows like 'Law & Order: SVU,' 'Miami Vice,' and 'Dateline NBC,' along with crime movies, Karls orchestrated the perfect plan. He didn't realize at the time that his idea was nearly identical to the heist depicted in 'Goodfellas,' but for him, that was never a problem anyway. Karls' issue was that he needed a trustworthy team, yet he didn't want to involve his family or wife. Eventually, he decided on a few friends, brother-in-law Jeffrey Boatwright, and uncle-in-law Pinky Perera. So now, if you're curious about Jeffrey, we've got you covered.
Who was Jeffrey Boatwright?
As per the documentary series, Jeffrey Boatwright was a man with severe drug issues and an affinity for crazy, exciting, and brazen aspects. He was the "black sheep" of the family as he was often found in trouble and could only be described as a street kid through and through. Jeffrey supposedly loved extremes, and the fact that he didn't have his father around growing up impacted him a lot. Therefore, as soon as he heard of the heist, he was in. Jeffrey subsequently worked with Karls about obtaining a getaway car, and because of his weight, he was chosen to be the driver.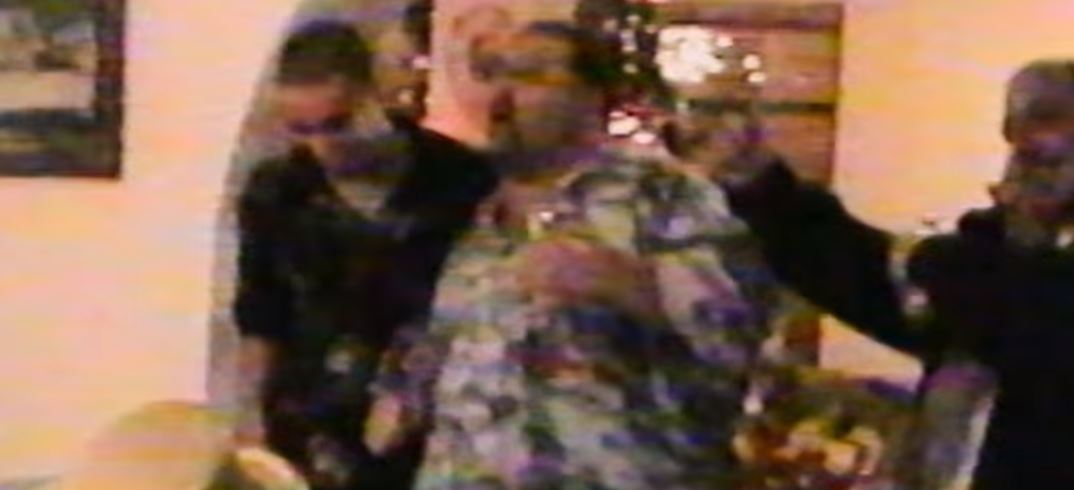 Despite a few hiccups, the crew managed to obtain $7.4 million, and their deal led to Jeffrey receiving a share of $1.6 million. Their agreement after that was to lay low until the matter cooled down to avoid any doubts, but Jeffrey began splurging almost immediately. From jewelry and alcohol to endless nights at strip clubs and prostitutes, he indulged in everything. These actions led to a few raised eyebrows from strangers and associates alike, which, unfortunately, turned into a nightmare for Jeffrey. Thefts, attacks, and kidnappings — he became a victim to them all.
How Did Jeffrey Boatwright Die?
As per the show, within a few months of the heist, Jeffrey Boatwright (in an attack outlined by Karls Monzon to teach him a lesson) was tied up in his room by a couple of goons and stripped off all the cash on his being. It was aggressive, but he was not injured. However, once his antics resumed, Karls again got the goons to threaten him, yet this time, he ordered a physical invasion. What he did not take into account, though, was that Jeffrey could've died. After all, they burned him with cigars, took pliers to his nails, and hit him on the head with a heavy metal that shifted his brain a little.
Jeffrey luckily survived, but he also grew skeptical of those near him. Yet, when he was captured for the third and final time, Karls maintains that he had nothing to do with it. By that point, the FBI and local detectives were onto the crew, so Karls was apprehended on February 17, 2006, and made to help in Jeffrey's rescue. Once done, the latter was also arrested. In the end, Jeffrey pleaded guilty and received a 17-year sentence. He served 11 and passed away shortly after his release. The details of his demise aren't known, and it seems like even his family prefers to mourn in private.
Read More: Where is Brandy Now?