'Heartland' is a Canadian family drama series that revolves around sisters Amy Fleming and Louise "Lou" Fleming, who go through the various challenges of living on a ranch. The series is developed for television by Murray Shostak based on Lauren Brooke's book series of the same name. The show series has entertained fans consistently despite numerous cast changes. One such notable change occurred in the show's latest fourteenth season with the departure of actor Graham Wardle. If you are curious to find out why Wardle exited the series and what happened to his character Ty, here's everything that you need to know.
How Did Ty Die in Heartland?
Tyler "Ty" Borden is introduced in the premiere episode of the series. He is a teenager with a tragic past who is sent to work at the ranch as part of his probation. After an uneasy start, he begins to enjoy working on the ranch and forms a friendship with Amy. Over the seasons, he and Amy fall in love, and despite having a tumultuous relationship, they get married. They have a daughter named Lyndy and become foster parents to a boy named Luke. Ty is not only a skilled rancher but also a qualified veterinarian.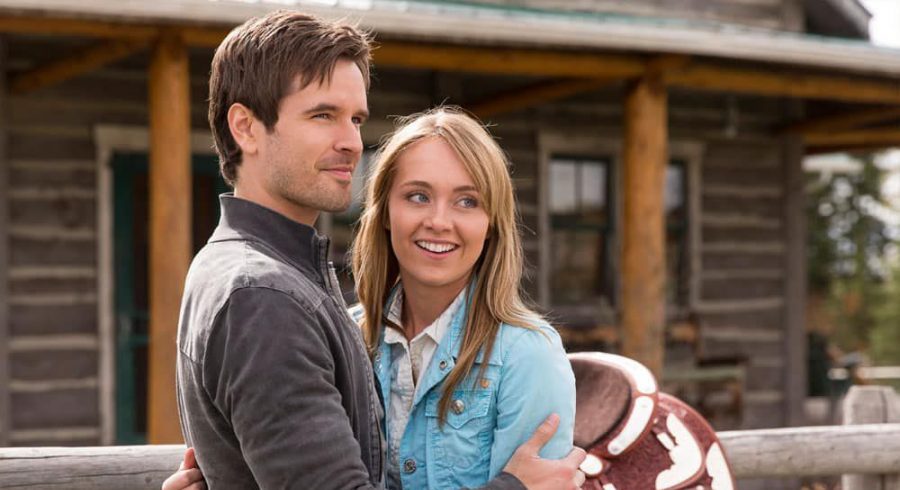 In the season 13 finale, Ty is shot by a poacher but recovers from the bullet wound. In the season 14 premiere, Ty suddenly collapses while tending to a horse. It is revealed that he passed away due to deep vein thrombosis, a medical complication arising from the bullet wound. Ty's death shakes things up at the ranch and generates new conflicts for Amy to deal with. His death deeply affects Amy, and she initially struggles to balance her life as a single mom.
Why Did Graham Wardle Leave Heartland? Where is He Now?
Actor Graham Wardle had been a main cast member of the show since its debut season. The actor began playing the part of Ty in 2007 and remained on the show for nearly fourteen years. Ty is a fan-favorite character, and the role remains the actor's most renowned performance. However, after fourteen seasons, Wardle decided to move on from the show in search of newer pastures in his career.
"I felt in my heart it was time to move in a new direction," reads an email sent to the press from Wardle's representatives. Wardle elaborated on his decision to move on from the show in an interview with the show's official YouTube channel. "I have been feeling this call to move on, and I have been trying to bargain with," Wardle said.
"I have not taken this decision lightly. I have spent a few years now contemplating and trying to figure out how to honor myself and make this transition and honor the show. It's been a long process, and the long and short of it is, I'm following my heart. I don't know where it's leading me, but that's what life's about, trusting, having faith, and going forward," he added. The actor also thanked the fans and left them a heartfelt note in the video.
Join @jkamlee and I on YouTube for the next episode of @TimeHasComePod at 5pm PST✌🏼https://t.co/ppJyo4TcLF

— Graham Wardle (@GrahamWardle) July 6, 2021
Since departing from the show, Wardle has been the host of 'Time Has Come,' a podcast series in which he discusses the various decisions taken by the guests that took them out of their comfort zones and the soul searching behind those decisions. The actor is yet to announce any other new projects and is likely weighing up his options. Wardle rarely posts on Instagram but is an active user of Twitter, and you can keep up with his personal and professional life there.
Read More: Where Is Heartland Filmed?