The twelfth episode of Hulu's sitcom 'How I Met Your Father' season 2, titled 'Not a Mamma Mia,' revolves around Sophie's wish to find her father with the help of her friends. From Lori, she learns a pivotal detail concerning the identity of her father, which she uses to meet every man who stands the chance of being the man she looks for. Sid and Taylor get closer, only for Jesse to come between them with a warning. Sophie finally finds her father, which paves the way for nuanced consequences. If you are intrigued about the same, you are at the right place! SPOILERS AHEAD.
How I Met Your Father Season 2 Episode 12 Recap
'Not a Mamma Mia' begins with Sophie talking to her mother Lori about her father. They go through a photograph Lori had taken with people she had met at a music festival during which she conceived her daughter. Lori then recognizes a tattoo on one of the photographs that belong to an unrevealed man. She tells Sophie that the tattoo belongs to her father. From the tattoo, Sophie learns that her father's name ends with "ick" and he worked at the festival. Valentina helps her best friend to find the latter's father by preparing a list of men, with names ending with "ick," who worked at the festival.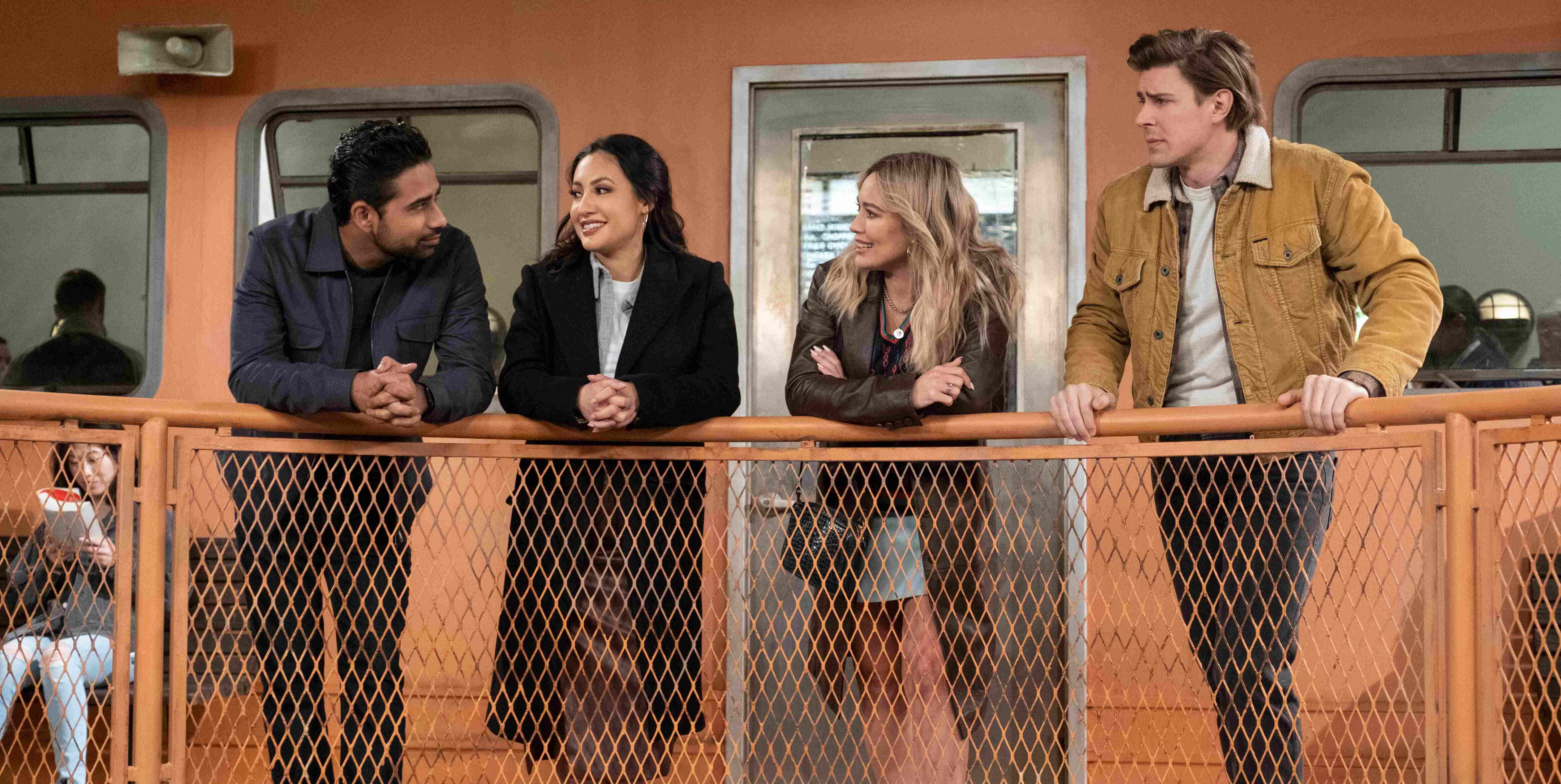 Charlie, Ellen, and Rachel go to a male strippers' center to talk to an "ick." The man they are looking for, the proprietor of the place, ignores their questions about attending the festival and talks about his late brother. Ellen, to confirm that he is the one they are looking for, hires the man as a stripper with Charlie's help so that they can look for the same tattoo. Meanwhile, Sophie, Jesse, Valentina, and Sid go to Nick's Hot Dogs to meet Nick, another "ick" on Valentina's list. They see the particular tattoo on Nick, only for them to confirm that the man in front of them is Sophie's real father.
Sid, Jesse, and Valentina try to find out whether Nick is a creep by pretending to have certain problems. Nick motivates them to solve these fake problems with utmost dedication, convincing the group that he is a kind and compassionate man. They all start to yearn to have Nick as their father, only for Sophie to decide to talk to him alone. Jesse comes to know about Sid's new friendship with Taylor and he gets immersed in jealousy.
How I Met Your Father Season 2 Episode 12 Ending: Will Nick and Sophie Connect?
After Valentina, Jesse, and Sid leave, Sophie prepares to meet her father. She goes to the counter of the restaurant to talk to Nick but decides against the same and leaves the place in no time. As far as Sophie is concerned, there are a thousand things she doesn't know about Nick and Nick doesn't know about her. The truth that she doesn't know anything about him overwhelms her, which makes her accept a life without her father. Sophie is doubtful whether two strangers will be able to connect and share their life with each other despite their biological connection.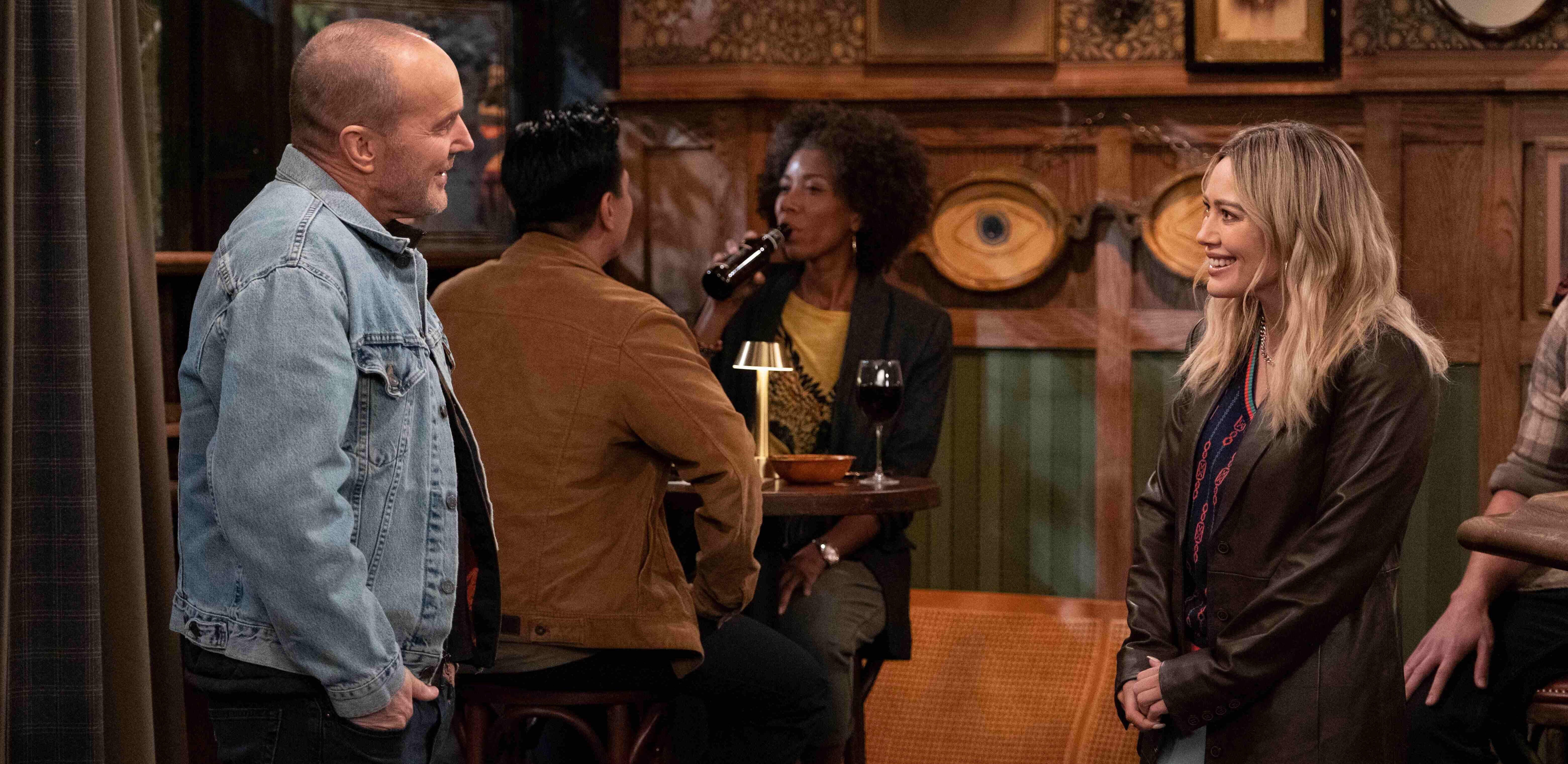 Having said that, it doesn't necessarily mean that Sophie and Nick will not get together. Although Sophie runs away from Nick, she arrives at Sid's bar looking for her. He may make Sophie realize that they will be able to share a father-daughter bond even if they won't be able to share everything about their lives. Sophie may realize that one doesn't need to completely learn everything about a person to love and care for one. As someone who hasn't experienced the love of a father, Sophie may eventually connect with Nick and cherish their much-awaited union.
Sophie tries her best to find her father to finally have someone in her life whom she can call family. Nick will be able to fill a major void in her life and she may appreciate it. Considering Nick's compassionate nature, he is expected to understand why Sophie hesitated to talk to him and give her enough space for her to slowly integrate him into her life. Therefore, the chances of Sophie and Nick connecting are indeed high.
Do Sid and Taylor Stop Talking to Each Other?
When Jesse knows about Taylor, he thinks that the latter is a man who is trying to come in between his and Sid's friendship. The musician eventually learns that Taylor is a woman, which makes him ask Sid to stop talking to her. He reminds his best friend that he is a married man and he shouldn't be forming such an intense bond with another woman. Sid realizes that Jesse is right about the same, which leads him to stop talking to Taylor. Although she gets stunned upon knowing Sid's decision, she ends up agreeing to the same to put an end to their conversations.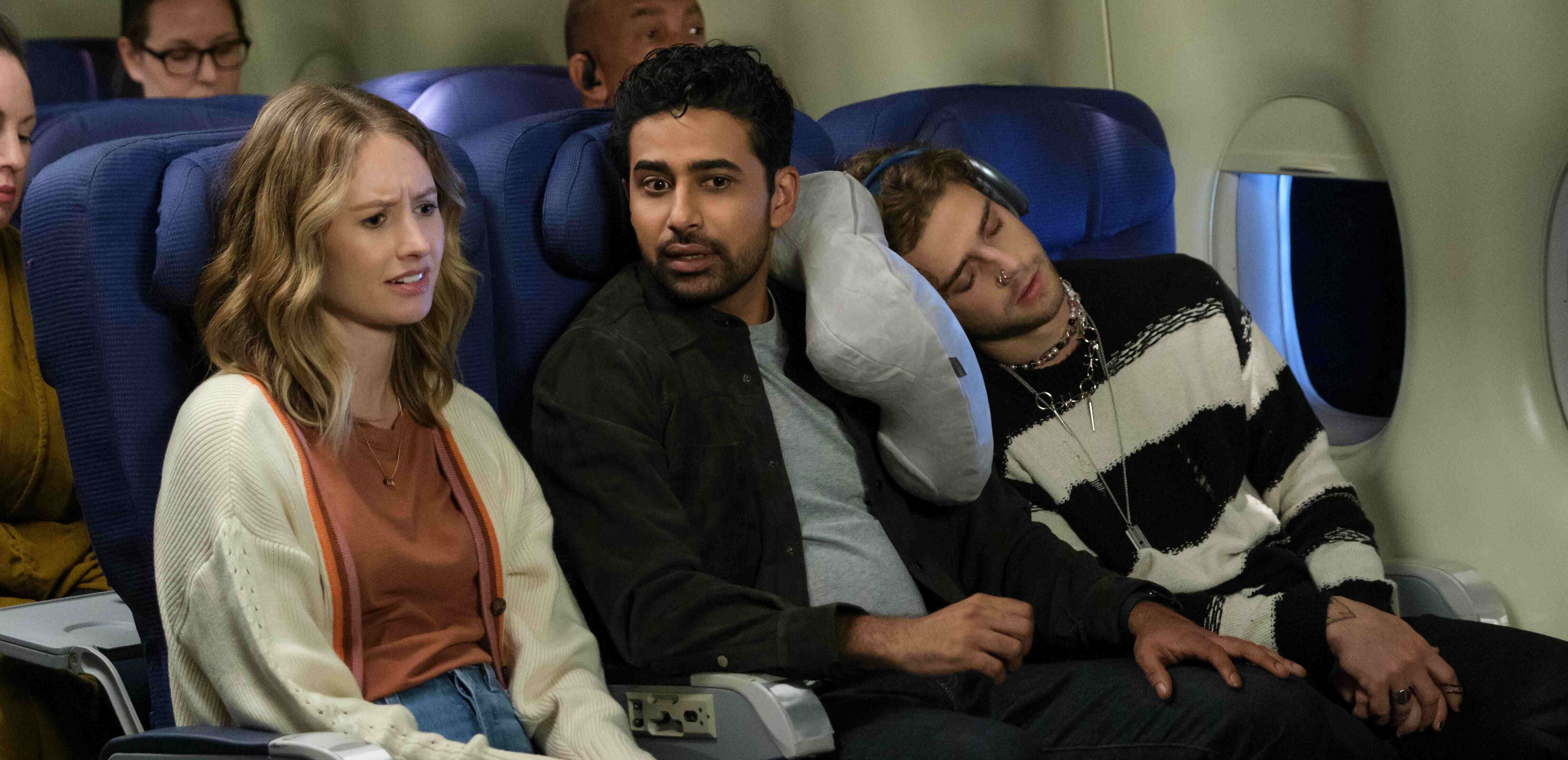 However, it wouldn't be a surprise if Sid changes his mind and continue talking to Taylor. Sid finds someone who is extremely relatable and exciting in Taylor, who also has enough time to share the same with him, unlike his wife Hannah. Sid must be feeling cared for by Taylor as she prioritizes talking to him when his wife is extremely busy with her professional obligations. Therefore, Sid and Taylor may reconnect to cherish the appealing bond that has been making both of them happy for a while.
If Sid continues to talk to Taylor, there can be major consequences. Considering the possibility of Hannah coming to know about the same, Sid's married life may get threatened by Taylor's presence. Since Taylor seems open to becoming more than a friend, Sid may need to establish boundaries with her if he wants both of them in his life.
Read More: Did Ashley Reyes' Hannah Leave How I Met Your Father?