The first season of Hulu's sitcom 'How I Met Your Father' ends with Sid and Hannah eloping to get married without informing their friends or families. After planning their multiple weddings for months, they realize that there isn't any need to wait more and become a married couple. The second season of the series begins with Sophie, Valentina, Charlie, Ellen, and Jesse congratulating them in the wake of their marriage. Although their relationship is stronger than ever, Hannah is still not a constant presence in Sid's life, making the viewers wonder whether Ashley Reyes' character is a part of the sitcom anymore. Let us share everything you need to know about the same! SPOILERS AHEAD.
What Happened to Hannah?
Sid and Hannah's relationship has always faced challenge after challenge. While Sid is settled in New York City as he runs a bar with his best friend Jesse, Hannah receives a fellowship in Los Angeles to work as a surgeon. Since they are assured about the strength of their relationship and commitment, Hannah leaves for the City of Angels. They try their best to meet once in a while throughout the first season of the series and eventually get married. However, even after their wedding, Hannah is away from Sid since her fellowship gets extended, which makes her stay in Los Angeles for the time being.
After Sid and Hannah's wedding, the couple tries to find airline deals and flyer miles so that they can travel enough to meet regularly. Hannah even befriends Charlie's blind date to earn such deals. Although she succeeds in earning them, Hannah hasn't found a permanent solution to the predicament. In the fourth episode of the second season, Sid expresses how much he misses Hannah as she is away in Los Angeles. Sid's words must have alarmed the ardent admirers of the couple concerning Hannah's absence and Ashley Reyes' commitment to the show. Is her absence an indication of Reyes' possible exit? Let's find out.
Did Ashley Reyes Leave How I Met Your Father?
Although Ashley Reyes' Hannah is Sid's wife, she doesn't extensively in the series. In addition to her limited screen time, Reyes joining The CW's action series 'Walker' to play Cassie Perez must have made the viewers of 'How I Met Your Father' worry about the actress and her character's future in the sitcom. However, as of yet, neither Hulu nor Ashley Reyes has released a statement concerning the actress' departure from the series. Ahead of the second season premiere, Reyes had confirmed that Hannah and Sid will remain in a long-distance relationship. "I will be back, yes! [Hannah and Sid] just got married, so I'll still be a wedded woman, doing some long-distance relationshipping," the actress told TVLine.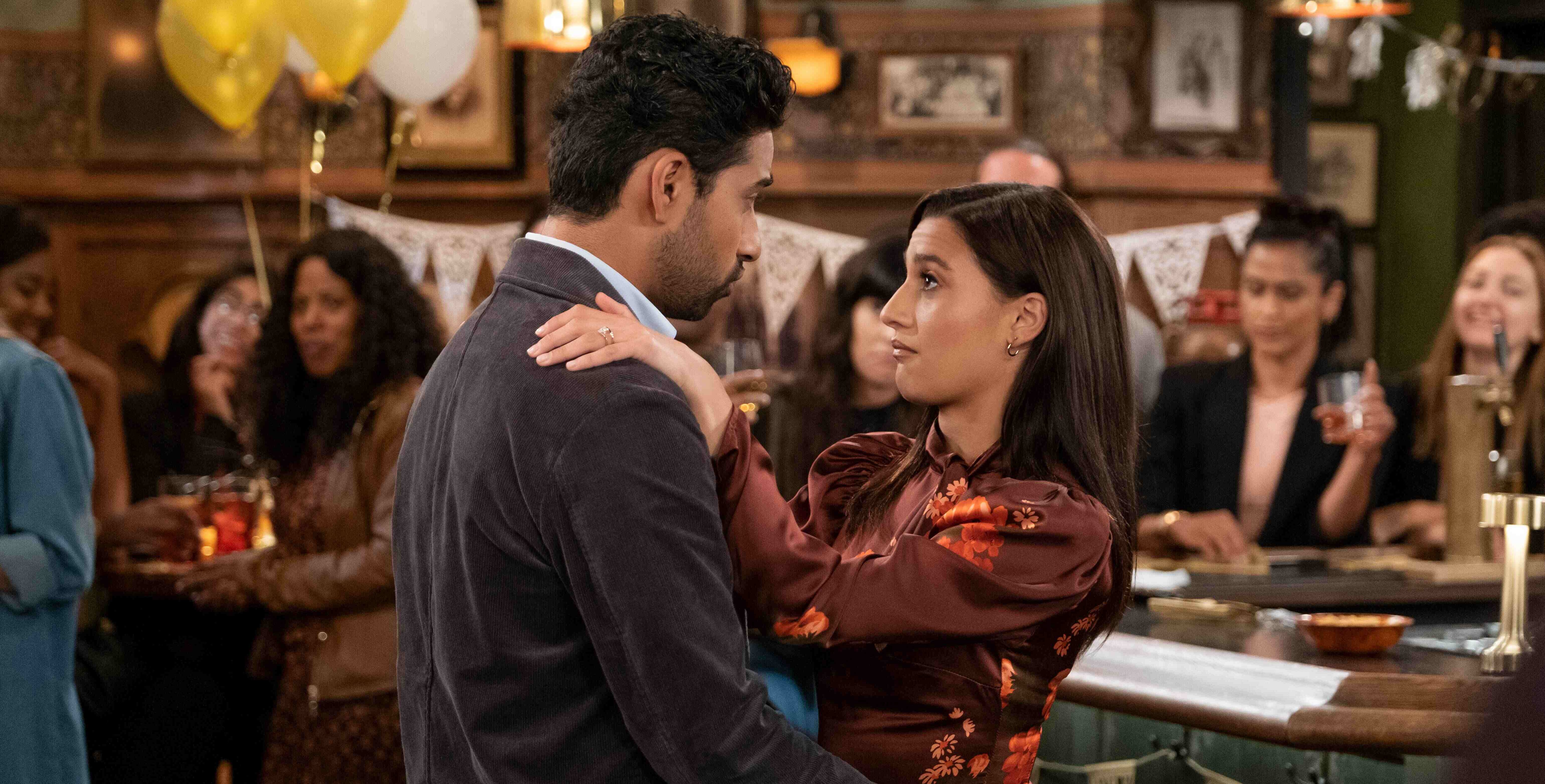 Considering Reyes' words, it is clear that Hannah isn't returning to New York City, the prominent setting of the sitcom, for good. Thus, we may not need to expect the actress to feature in every episode of the series. We may see Reyes' Hannah visiting Sid once in a while as she does in the first season. Since there isn't any indication of her fellowship ending soon, Hannah may not move back to NYC permanently in the near future. Having said that, Hannah may still play a significant role in the narrative of the season as her absence enables the writers to explore the challenges one faces in a long-distance relationship.
Considering these factors and possibilities, we believe that Reyes most likely will continue featuring in 'How I Met Your Mother' but strictly in a recurring capacity. The admirers of the actress can watch 'Walker,' in which Reyes features extensively as a part of its main cast.
Read More: Is Chris Lowell's Jesse Leaving How I Met Your Father?