The first season of Hulu's sitcom 'How I Met Your Father' ends with Jesse's reunion with his ex-girlfriend Meredith without knowing about Sophie's intention to get back together with him. Jesse accepts Meredith back into his life without even giving much thought about the same. In the second season, his best friend Sid tries to convince him that Meredith doesn't necessarily love him but the former dismisses Sid's words. Jesse's reunion with the famed musician also paves the way for his departure from New York City, making the viewers concerned about Chris Lowell's future in the standalone sequel of 'How I Met Your Mother.' Well, let us share everything you need to know about the same! SPOILERS AHEAD.
What Happened to Jesse?
The first season finale of the series depicts Jesse and Meredith's reunion. Although Jesse doesn't move on from Sophie right away, he eventually accepts that Meredith has become his partner again. In the fourth episode of the season, the couple decides to reveal their reunion to Meredith's fandom. Even though she lies that she took him back when the reality is the exact opposite, Jesse accepts Meredith's version when she tells him that her fans will only be satisfied with her version. As she is about to start her tour, Meredith doesn't want her fans to know that she returned to Jesse, which may affect her reputation.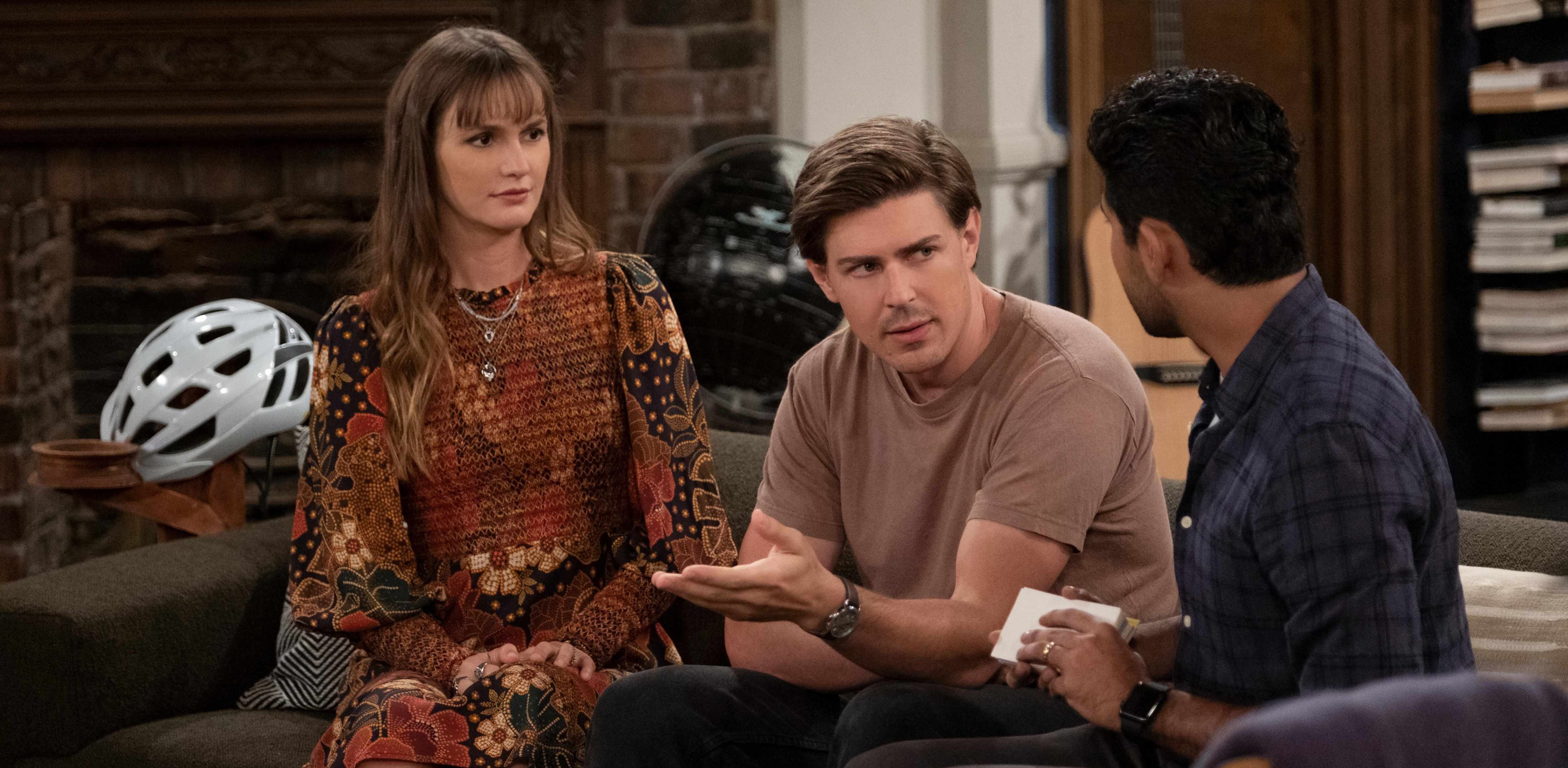 Jesse returns to Meredith's life not only as her partner but also as her bandmate as he agrees to be a part of the latter's band during the tour. He forgets the embarrassment he had to deal with the last time they shared a stage and sets out to leave for the tour. In the fourth episode of the season, Jesse prepares for his departure. Sid tries to convince him that Meredith doesn't love him and she will only take advantage of him selfishly. The music teacher doesn't bother to listen to his best friend and leaves for joining Meredith for their tour. So, is Jesse's departure an indication of Chris Lowell's possible exit from the sitcom? Let's find out.
Is Chris Lowell Leaving How I Met Your Father?
No, Chris Lowell is not leaving 'How I Met Your Father.' First of all, neither Hulu nor Lowell released a statement concerning the actor's departure from the sitcom. Although Jesse leaves for Meredith's tour, it will only take Jesse away from New York City for three months. When Ellen expresses her concern regarding getting separated from her adoptive brother, Jesse assures her that he will return after three months. In light of his assurance, we can be sure that he will not be gone for good. Furthermore, even though he joins Meredith for the tour, there isn't any guarantee that he will remain in her band for the term of three months.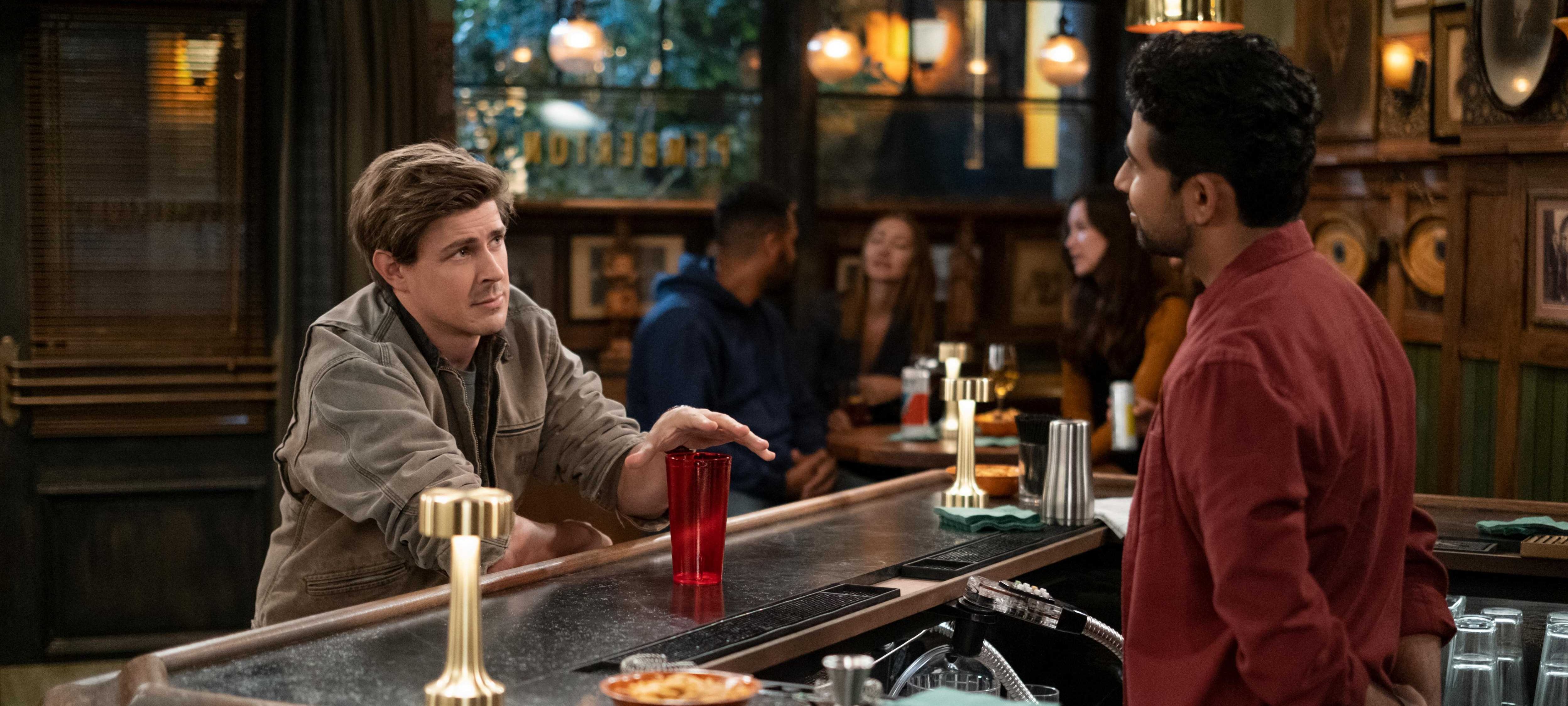 If Jesse gets convinced that Meredith is merely using him for boosting her popularity and the sales of her album 'J-Street,' his self-respect will not allow him to remain with her. Considering the possibility of Meredith insisting on spreading the lie of her taking Jesse back, it will not be a surprise if the latter gets tired of the same and decides to return to NYC. Thus, we can expect Jesse to return to the general setting of the sitcom as soon as possible. If that's not the case, we can even expect a time jump of three months between the fourth and fifth episodes of the season.
In addition, Lowell's Jesse still possesses immense scope in the series for the actor to leave the show. In January 2023, Hulu announced the addition of Meaghan Rath to the cast of the series to play Parker, Jesse's co-worker. Therefore, we can expect the upcoming episodes of the season to focus on Jesse and Parker's relationship.
Read More: Did Josh Peck's Drew Leave How I Met Your Father?