The seventeenth episode of episode of Hulu's sitcom 'How I Met Your Father' season 2, titled 'Out of Sync,' follows Sophie and her gang as they set out to live a day without their mobile phones. Sophie and Valentina meet two renowned musicians and impress them. Jesse goes on a date with his colleague Parker and deals with an embarrassing predicament. Ellen hasn't moved on from Rachel, which infuriates Charlie. When the English man's life gets threatened, Ellen displays her strength. The captivating episode ends with nuanced developments, making us dig deep into the same. If you are intrigued about the episode's climax, you are at the right place! SPOILERS AHEAD.
How I Met Your Father Season 2 Episode 17 Recap
'Out of Sync' begins with Sophie getting frustrated with her and her friends' obsessive mobile phone and internet usage. She proposes not using their respective phones until midnight to deal with the dependency on the internet. Sophie collects their phones and hands them over to Sid to keep the same at the counter of Pemberton's. Sophie receives her first paycheque and takes it to Goliath National Bank with Valentina. While they are at the bank, the two best friends meet Lance Bass and Joey Fatone of NSYNC at the place. Sophie and Valentina make an impression on the two musicians, who invite them to a party thrown at the old baloney factory.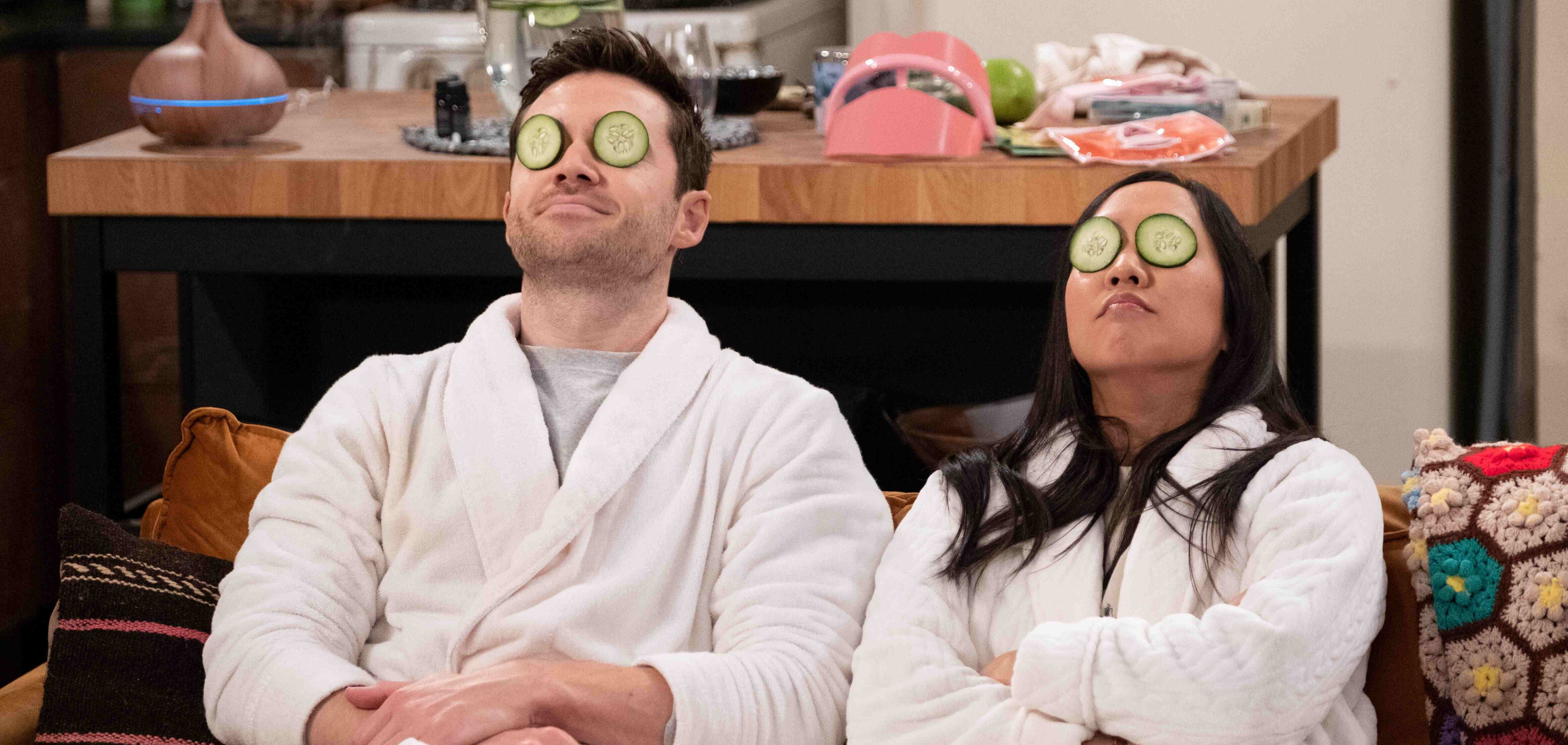 Since Sophie and Valentina do not have their phones with them, they fail to find out where the factory is located at. Valentina gets frustrated with their pact to not use the internet and rushes to Sid for her phone, only for Sophie to join her as well. Ellen fails to come to terms with her separation from Rachel after their break up. While cherishing a spa day with Charlie, she leaves their apartment through the window, only to step on a gas pipe and break the same. Ellen goes to Pemberton's to retrieve her phone since she wants to go through Rachel's social media accounts.
When Sid stands against the same, Ellen returns to her apartment, only to encounter firefighters at the place to deal with the gas that's spread in the building. She rushes to her apartment and rescues Charlie from the place. Sid reveals to Sophie and Valentina that he knows the location of the baloney factory and takes the duo to the party. They fail to meet Lance and Joey, only for them to believe that their meeting with the two musicians is the creation of their minds. However, after returning from the party, Sophie and Valentina watch a live video in which Lance and Joey ask about the women they met at the bank while attending the same party.
How I Met Your Father Season 2 Episode 17 Ending: Will Jesse and Parker End Up Together?
After going on a date with Parker, Jesse orders every special on the menu, only to realize that he forgot to take his credit card. He runs to Pemberton's to retrieve his phone so that he can pay using the same but Sid closes the bar before he arrives. After leaving Parker alone for thirty minutes, Jesse returns to the restaurant. Rather than storming out of the place, Parker stays and even finds a way to pay for the food they ordered. Even after Jesse's carelessness, Parker gives him a second chance at their togetherness, which displays how much she likes him.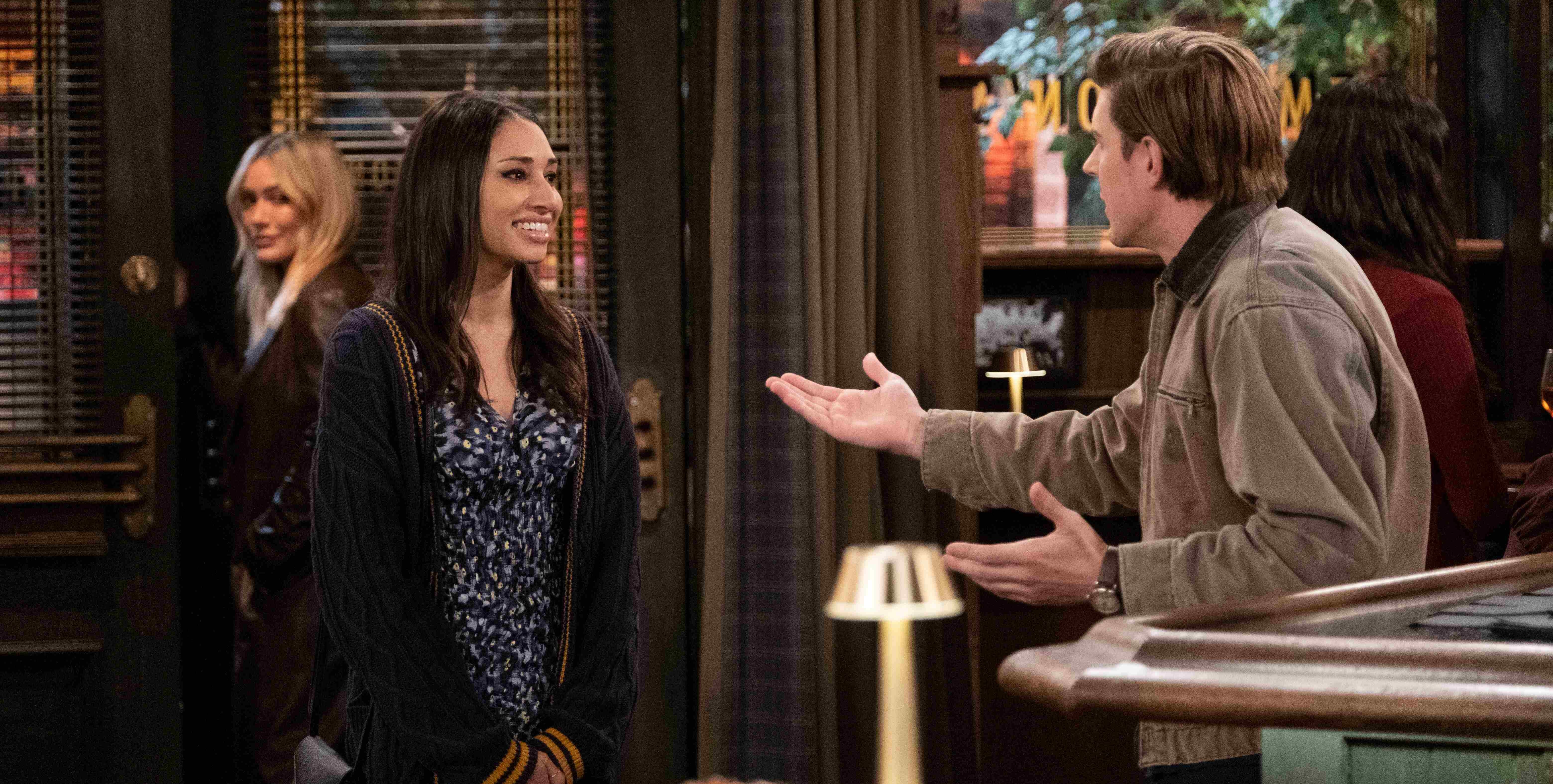 Jesse and Parker conclude their date well as they make plans to meet again. Considering Parker's ability to tolerate Jesse's quirks, it will not be a surprise if they manage to remain together for a long while. Parker's behavior also helps Jesse to deal with his nervousness, which is an admirable indication of a good relationship. Therefore, one may not be able to rule out the possibility of the two teachers ending up together for good. Having said that, Jesse has time and time again made it clear that he is not good with moving on from the past through his actions, which can be something that threatens his union with his new colleague.
Since Sophie has feelings for Jesse deep down in her heart, the latter's union with Parker may only last until the same feelings get expressed. If Sophie reveals the same, Jesse may get confused about his feelings for Sophie, which may infuriate Parker. Jesse and Parker's bond may not be strong enough to survive Sophie's presence in their lives and influence on the music teacher.
Why Does Sophie Take a Break from Her Phone?
When Sophie initially asks her friends not to use their phones for a day, she tells them that the same is for not getting dependent on them. However, the real reason behind the same is that she gets tired of seeing her ex-boyfriends leading a contented life with their new partners. Be it Ian, Oscar, or Robert, her former partners have been cherishing endearing moments with their partners that they didn't share with Sophie, which must have made her immensely jealous. Due to the same reason, the internet unsettles Sophie, which makes her take a break from the same.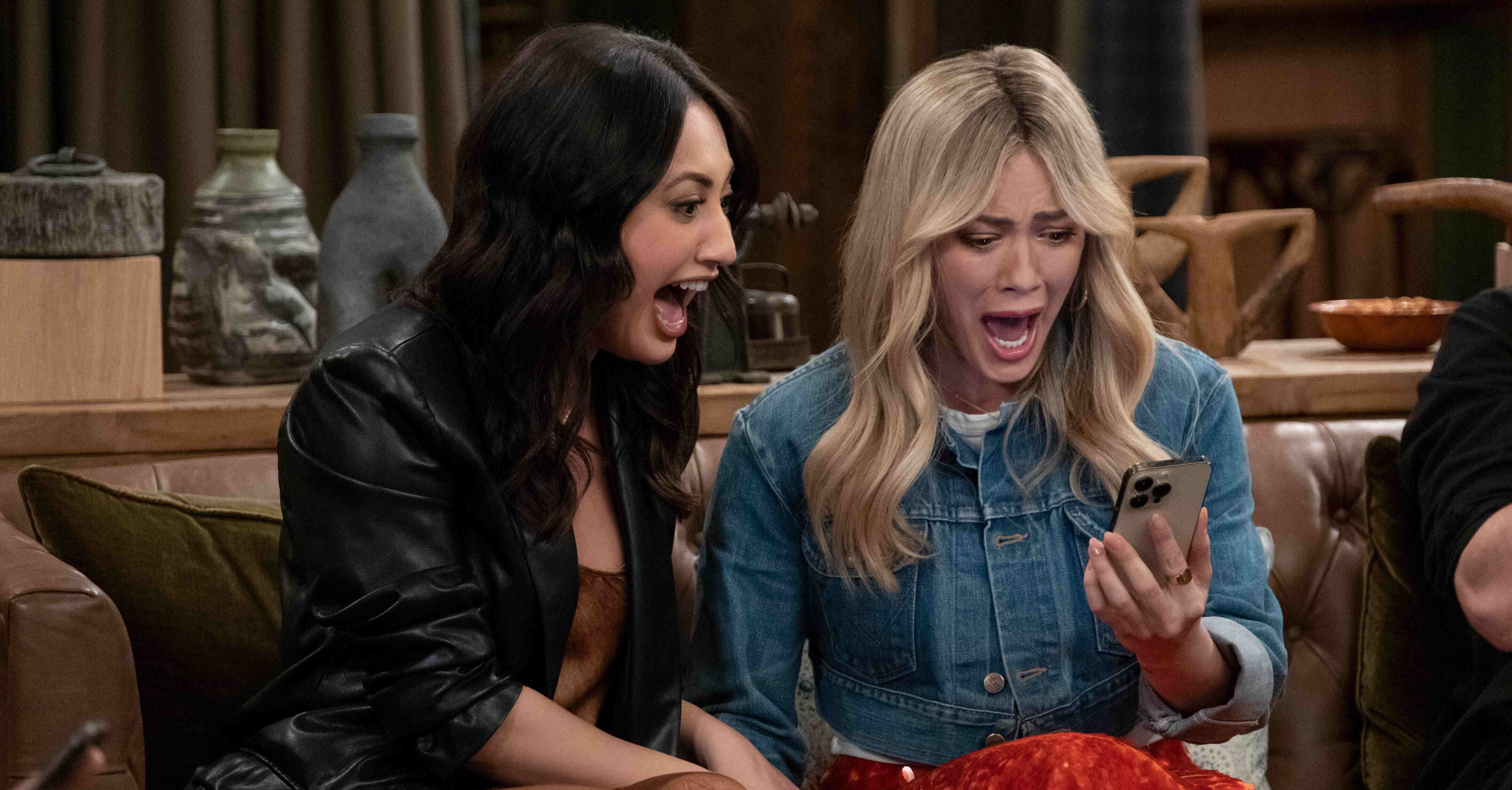 Sophie gets tired of waiting for the love of her life, especially when the people who were involved with her find the same after parting ways with her. Her quest to find true love progresses without any favorable developments and the last thing she wants to encounter is her former partners celebrating their lives with the same. Although not using the phone for a day doesn't solve her problems, it gives her temporary relief but only until she meets Ian with his new partner. Still, the experiment brings her and Valentina closer. Valentina understands her best friend's concerns and extends her support to the latter.
Read More: Did Michael Cimino's Swish Leave How I Met Your Father?