If you want to see Adam Sandler spring into action and save Halloween, then you just have to stream 'Hubie Halloween' on Netflix. The 2020 horror comedy film is centered around a goofy and mistreated man that just wants everyone to have fun responsibly. But when a suspicious neighbor moves in next door and a patient escapes the psych ward, Hubie Dubois is more vigilant than ever before. SPOILERS AHEAD!
Hubie Halloween Plot Synopsis
Hubie Dubois is a man with a heart of gold. Yet, unfortunately, he is an easy target for bullies and is always the butt of many jokes in his hometown. All Hubie wants is to ensure that people can have a safe but fun Halloween every year, and this time around, nothing has changed. Despite being picked on consistently, he uses his trusty hi-tech thermos and cycles around the neighborhood to ensure that things are functioning smoothly. Hubie has a crush on Violet Valentine (Julie Bowen). In fact, he has loved her since the second grade. A now-divorced Violet is raising three foster children and works at a diner, where she has many casual conversations with Hubie.
One day, Walter Lambert (Steve Buscemi) moves in next door and tells Hubie to ignore any noises that may come from his house. In fact, he urges the naive Hubie to turn the other cheek altogether. It is around the same time that Richie Hartman (Rob Schneider) has also escaped from a psych ward, and this piece of information really scares Officer Steve Downing (Kevin James). So, the cop tells Hubie to be on the lookout for anything suspicious. When people mysteriously disappear all over town on Halloween night, the self-appointed protector of the holiday jumps into action to protect the people of Salem.
Hubie Halloween Ending
At first, Hubie thinks that the kidnapper is none other than his neighbor, Walter, who also appears to be a werewolf. On the other hand, Officer Downing believes that Hubie's old friend, Richie Hartman, is responsible. But a call from the police station proves both of them wrong. After all, when Lester and Mrs. Hennessey were taken, both Walter and Richie were already in police custody. It turns out that the latter had broken out of the mental institution only to bring back his roommate, Walter.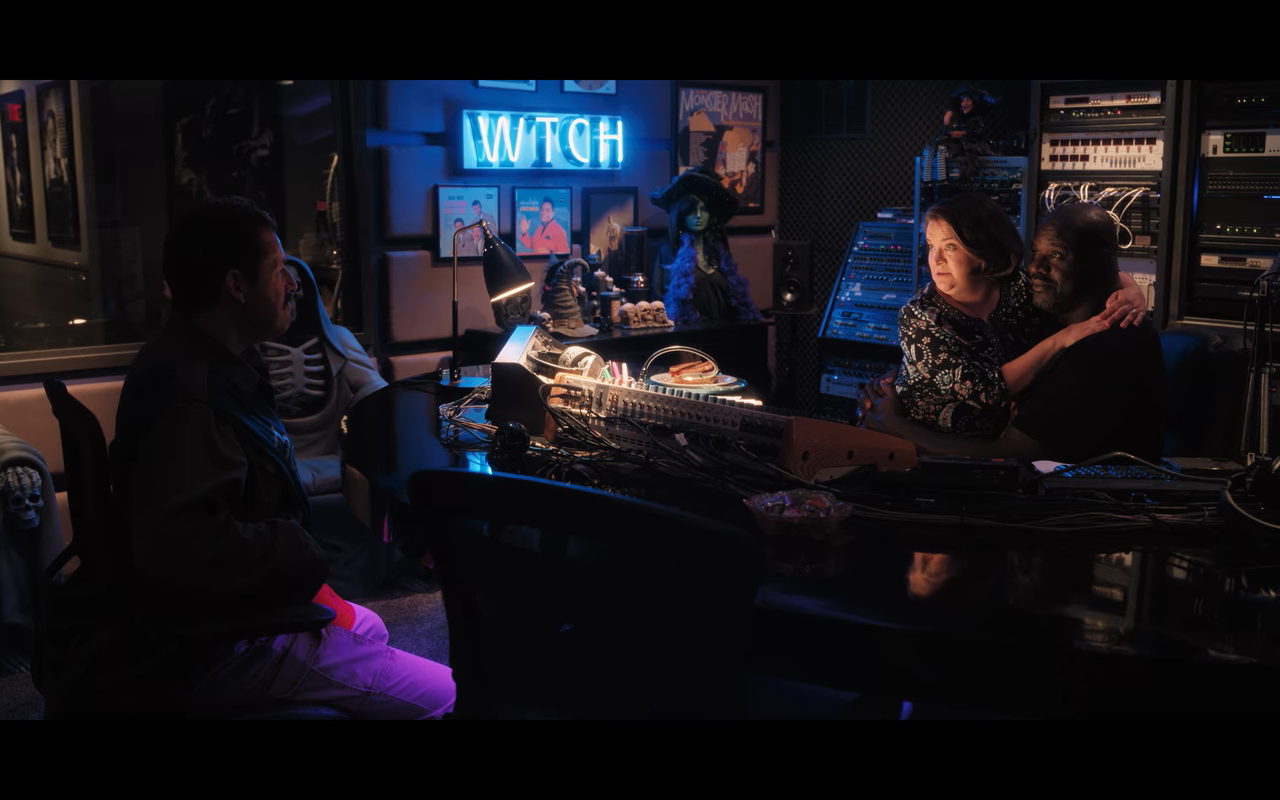 With no suspects in sight, the tables turn against Hubie, and everyone wonders if he was kidnapping people to take revenge for all the bullying he's been subjected to over the years. But that is not so, and he runs away to the WTCH radio station, where DJ Aurora tells Hubie that there is a lady who calls in to dedicate songs for him. The radio jockey also mentions Chardonnay, inadvertently referring to an earlier (and private) conversation between Hubie and Violet.
So, the Halloween fanatic calls the cops, and together, they hope to get a confession from his crush. When Violet shows up, Hubie immediately panics and says the safe word: pumpkin. So the officers call the burner cell that DJ Aurora had told them about. The sound comes from Hubie's house, clearing Violet's name once and for all. They profess their love for each other, but he rushes back to save his mother.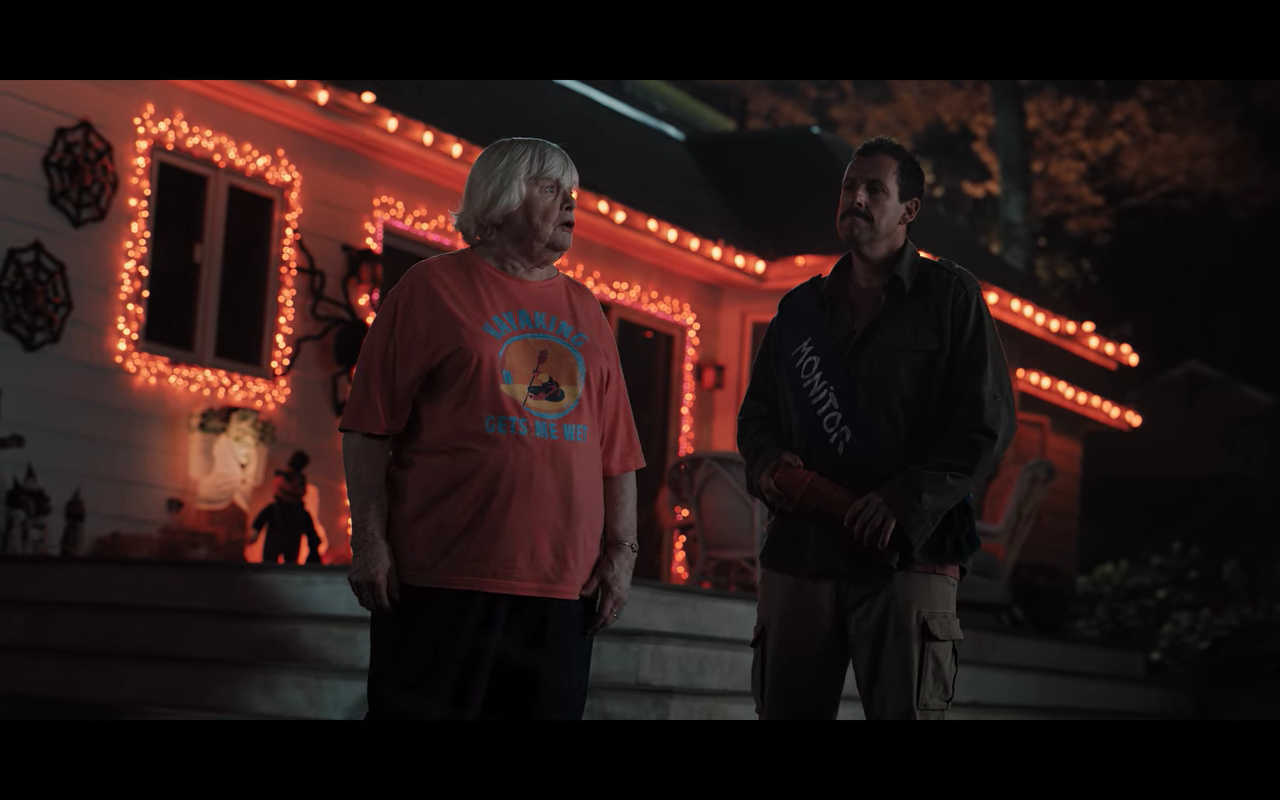 However, it turns out that Mrs. Dubois (June Squibb) is behind all this. She has taken a stand on behalf of her son and kidnaps Mr. Landolfa, Mike Mundi, and Lester and Mrs. Hennessey. They are tied to trees, and the mother spreads gasoline around to light them on fire. Hubie saves the day by throwing his soup on the lit matchstick. The four are still quite thankless, but Mrs. Dubois calls them out on their ungrateful behavior.
An honest conversation takes place where everyone relays their reason for berating Hubie, from "sex hope" to him having hair on his head. Mrs. Dubois then disappears after playing the Frankenstein trick. In the end, however, Hubie gets together with Violet. He also becomes the mayor of Salem. No longer do people hurl objects and insults at him as he goes down the street.
Why Did Hubie Go to the WTCH Radio Station?
When everyone starts feeling as though Hubie is the culprit, he leaves the haunted house and runs towards the WTCH radio station. Now, the radio announcements do play a small yet impactful role throughout the movie. But knowing the kind of person Hubie is, it seems a bit odd that the protagonist chooses to go there instead of his house to check up on his mother first.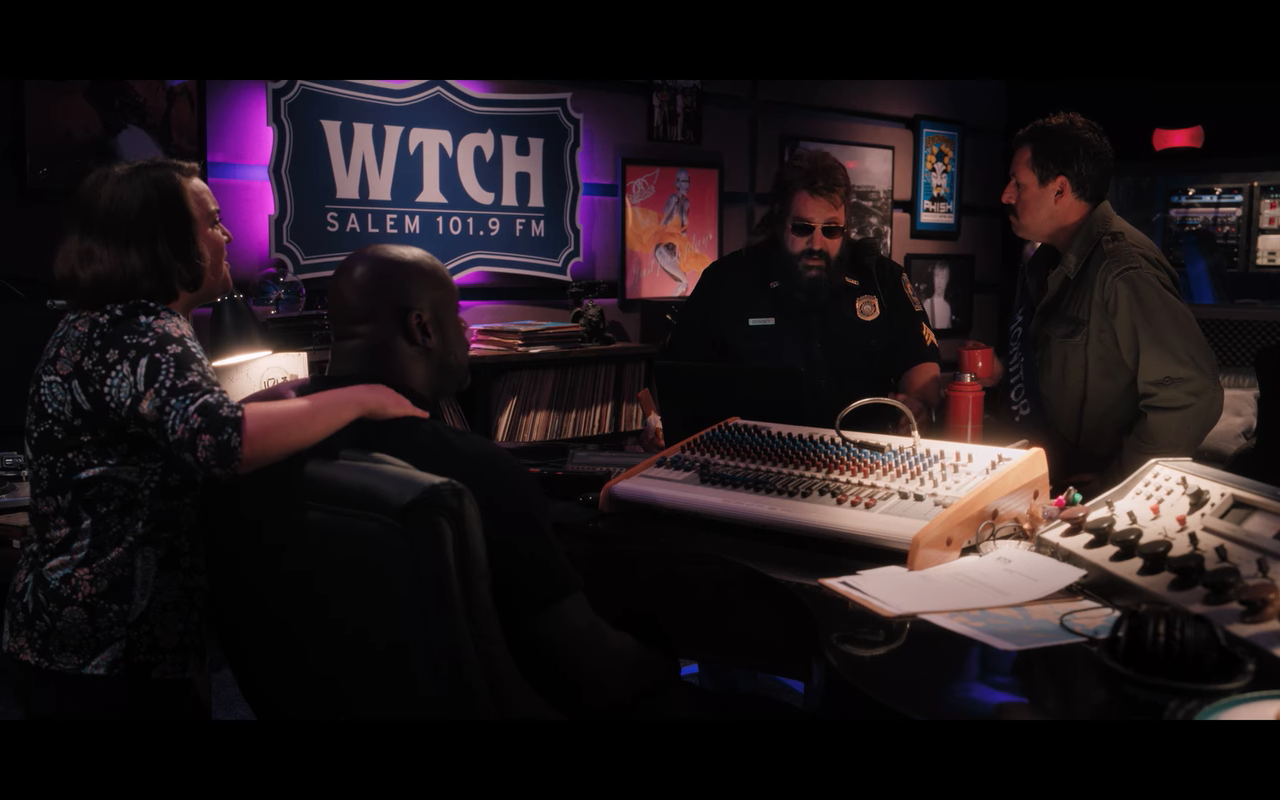 Hubie tells DJ Aurora that he is in dire need of some sound advice, but isn't that something he could expect from his mother? (Keep in mind, at this point in the movie, he is unaware that she is the culprit). Moreover, it does seem a bit convenient that this is when the DJ gives Hubie the information (the number of the burner phone) he needs to solve the case. In some ways, it feels as though this was simply a way to advance the plot without too many complications.
Do Hubie and Violet Get Married?
There is a weird electronic kiss that both of them share after Hubie is able to thwart his mother's plans. We then see them at next year's Halloween, where Violet's children are calling him dad and asking the couple to check out their costumes. Although there is no scene that shows them getting married, wedding bands are visible on Hubie's and Violet's left hands.

The Tribute to Cameron Boyce
Cameron Boyce was supposed to be a part of 'Hubie Halloween' before his shocking and untimely passing in July 2019 in Los Angeles due to epileptic seizures. He was just 20 years old at the time, so it was only fitting for the filmmakers to pay him a tribute at the end of the movie.
Read More: Where Was Hubie Halloween Filmed?