Failing to turn over a new leaf, 'Intervention' chronicles the journey of several individuals who fail to leave behind a life of addiction. The A&E reality television show features the steps the family members of the addicts take to get them on the right track. As the subjects try to leave a life of alcoholism and substance abuse behind, several dramatic situations occur. Released in 2021, season 22 of the reality series features 20 subjects. Since the show, fans have been curious to know more about their progress. So, if you're wondering the same, then look no further because we've got you covered!
Where is Susan Now?
Following a disastrous injury during her time as a healthcare professional, Susan became reclusive and turned to black tar heroin to ease her back pain. Soon after, the chronic issue gave way to a relentless addiction that was finally undone by an intervention. After seeking remedial action at a rehabilitation center, the former certified nurse decided to take her life into her own hands.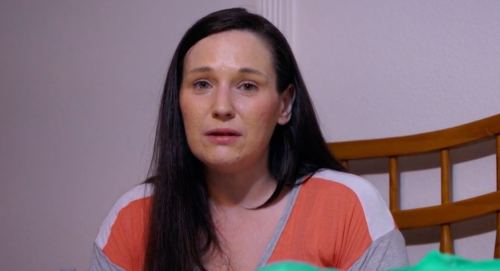 In lieu of continuing the harmful patterns that she had gotten used to in the past, she decided to repair her relationship with her siblings and son. A few reports have also indicated that Susan's brother, sister, and BPD-diagnosed mother also sought help after the show. People close to the family have also confirmed that Susan's parents left Las Vegas. Alas, shortly after, Susan's mother, Dawn, supposedly passed away. While the family hasn't made any public confirmation and chooses to keep out of the spotlight, it is apparent that they are headed toward new changes.
Where is Tristan Now?
With a recurrent pattern of loss, Tristan turned to drinking to cope with the trauma that the death of his loved ones left behind. After losing his father to drinking, his mother to pancreatic cancer, and his elder brother Eric to an unfortunate accident, Tristan hit rock bottom.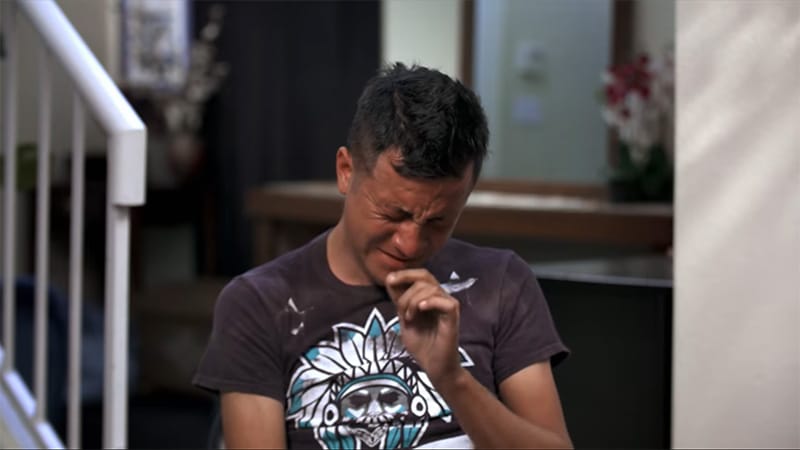 In his despondency, he had also tarnished the relationship he shared with his sisters and even became violent. However, he managed to turn over a new leaf and decided to seek help by enrolling in rehabilitation. Fans and readers will be delighted to know that Tristan has since stayed sober and even completed three years of sobriety. Later, he moved to Austin, Texas, and restarted his job in construction.
Where is Amanda Lewis Now?
To recuse herself from the trauma of losing her son, Amanda moved to Las Vegas and hoped to start anew. However, her problems soon caught up with her, and the party culture of the city led her to explore methamphetamines. Besides finding herself in the throes of addiction, Amanda also failed to encounter the issues that limned within. Ultimately, the local organization Holy Smokes Vegas helped her find the path to recovery.
Since her appearance on the show, the television personality has gained a renewed purpose in life. She is currently working with Holy Smokes Vegas, a nonprofit that seeks to raise awareness for the homeless people living in the tunnels of the Vegas Strip. She has also appeared in the 'F#CK THE STIGMA' podcast and is even working on improving her relationship with her mother and son.
Where is Michael Now?
After a blossoming future as a musician and dancer was rendered undone by an addiction to crystal meth, Michael's life spiraled out of control. From working with renowned artists like Stevie Wonder and Oprah to collaborating with the hip-hop dance troupe Jabbawockeez, Michael was on the path to gaining worldwide acclaim.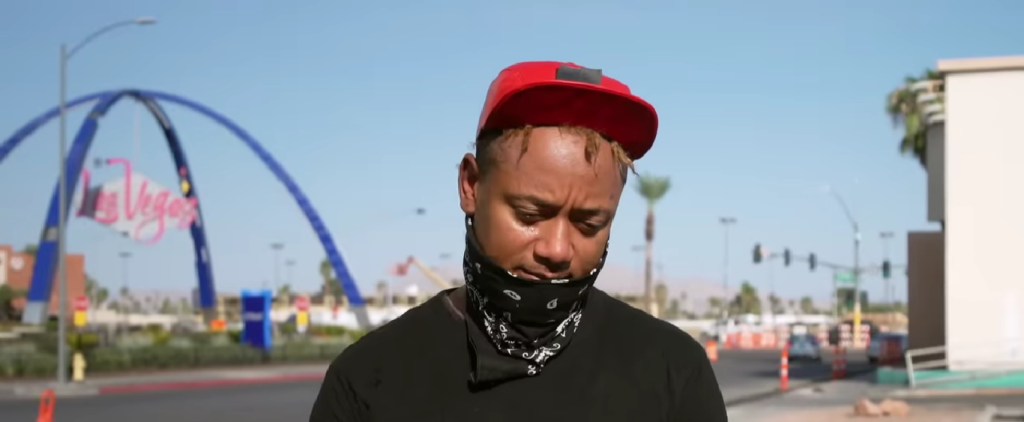 However, his addiction ultimately got the better of him to the point where he didn't see his son and ex-fiancee for three years. After expert Michael Gonzales and his family intervened, he regained his once-lost purpose. Since then, Michael has been working as a Facility Manager for a company in Seattle. He has recalibrated his relationship with Estee, and the duo are now married and share happiness with their son, Hayden.
Where is Erika Now?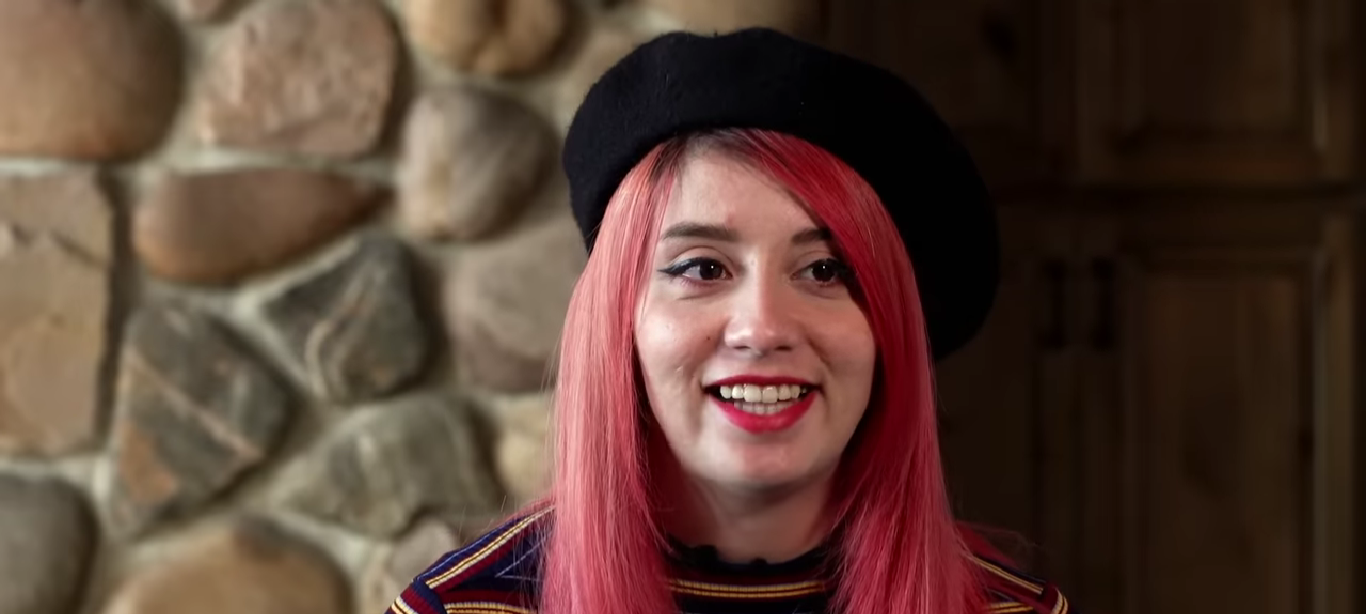 Unbeknownst to her family, Erika's life was consistently warped by travails. From getting abused as a teenager to facing anxiety and depression, Etika turned to drugs at the age of 19. After she spent time in jail and started an escort service, things blew out of proportion. Even after the birth of her daughter, Iris, the television personality failed to maintain her sobriety and ultimately relapsed during the COVID-19 pandemic. After seeking the right help for her issues, Erika decided to relocate to Utah and leave her life in Las Vegas behind. While the family has remained quiet on her whereabouts, it is apparent that Erika hoped to turn a new leaf for her daughter and herself.
Where is Mike Now?
At just 29 years old, Mike found himself in the throes of addiction. From scouring for drugs through homeless encampments to stealing to pay for his addiction, the former construction worker found himself in a dreadful predicament. After his family and pregnant girlfriend Collette guided him to enter rehabilitation, he soon faced withdrawals.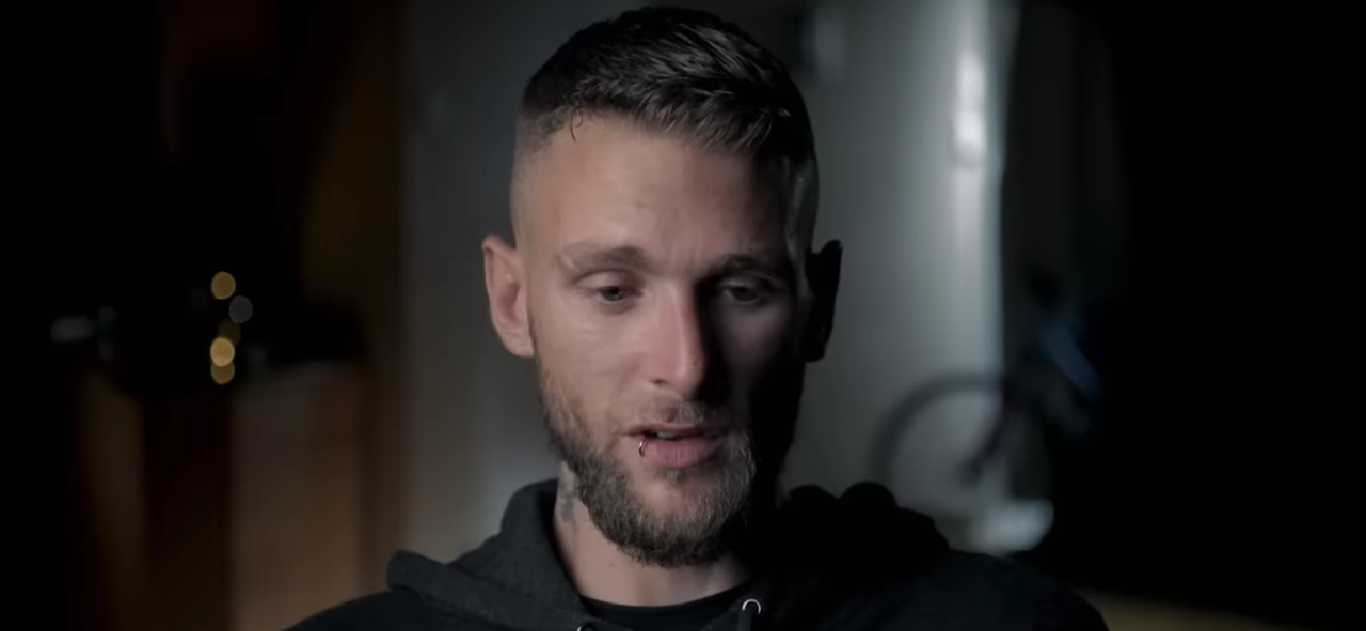 Alas, he ended up leaving the centre within 24 hours of entering. Consequently, he broke into his girlfriend's house and was charged with breaking and entering. A consistent cycle of jail and recovery followed, only for him to arrive at the start. Since his appearance on the show, Mike has kept a low profile. He has been living on the streets and isn't included in the upbringing of his newborn daughter.
Where is Tim "Shady" Smith Now?
From witnessing a generational cycle of drug abuse and seeing the patterns repeat in his spouse, acclaimed MMA Fighter Tim "Shady" Smith also zapped out of control. Ultimately, his addiction to drinking and meth led him into a downward spiral. Besides this, he also struggled with rage and violence. However, the love and adoration he possessed for his son, BB, propelled him to seek the correct course of action.
Despite a few hiccups, Tim managed to get the right course of treatment. He has since evolved as a father and a fighter. Most recently, he competed against Tom "Big Nasty" O'Connar at the Unified 46 fight. He has also appeared in several interviews and continues to rebuild relationships with his father and siblings. When he's not working, the television personality likes to spend time with his son, BB.
Where is Amber Now?
After an injury sustained during a hockey match, Amber's life was changed forever. For years, she went through excruciating pain and didn't receive a proper diagnosis. Ultimately, after her pain began affecting her mobility, doctors diagnosed her with a cyst in a spinal cord and fractured vertebrae. A following surgery helped save her life, but the cycle of chronic pain led her to spiral into years of addiction.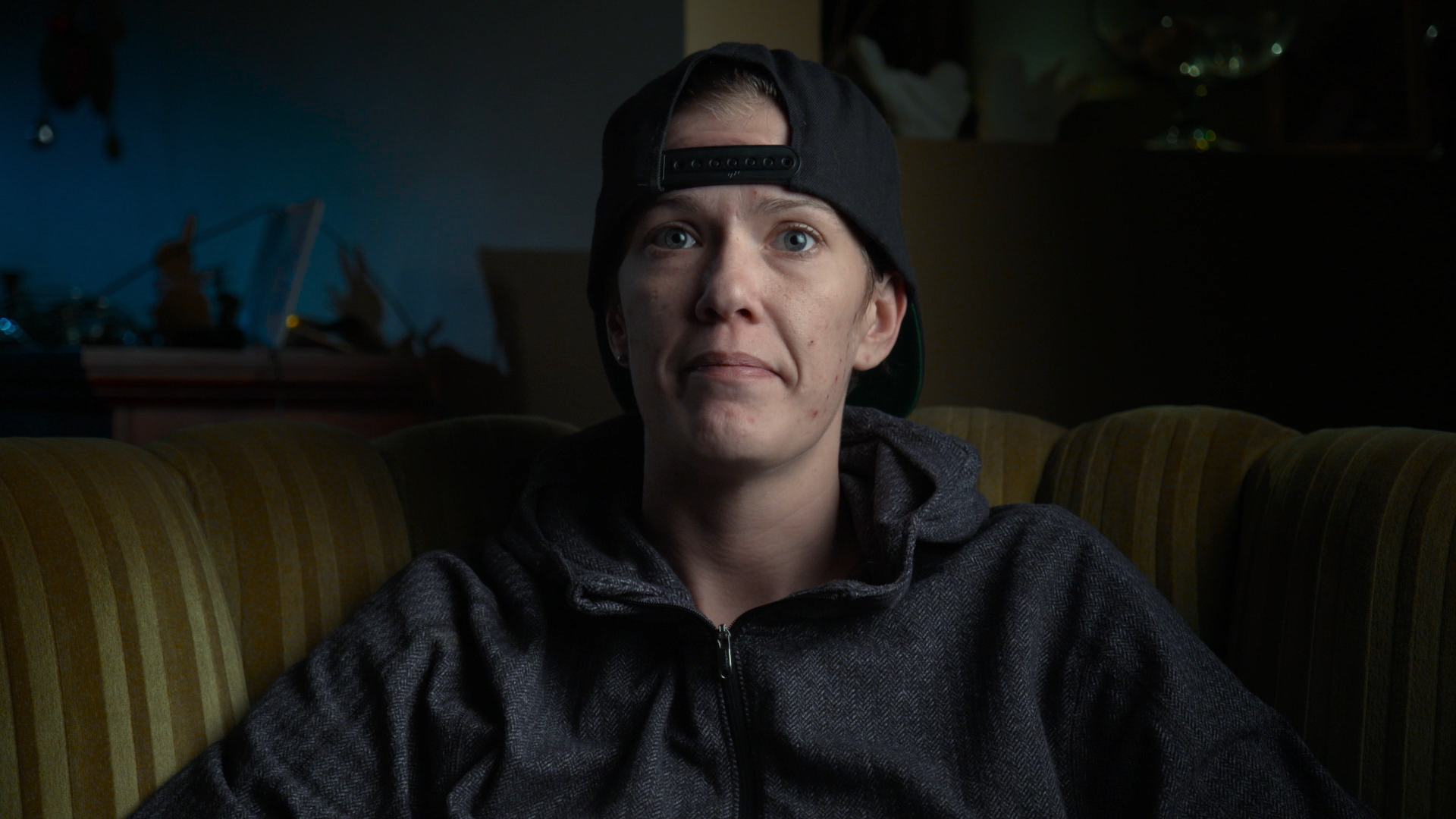 Things culminated to the point where she started stealing from her mother and girlfriend, Olivia. Even when she decided to seek help and participate in the program, the pain and addiction continued. Since her appearance on the show, the former model and athlete has recused herself from the public eye. Besides living a life under wraps, she has also foiled back into her cycle of addiction. Nevertheless, we continue to hope she finds the right course of treatment for her medical issues.
Where is Lexi Now?
Albeit being raised in a supportive family, Lexi fell into a turbulent state of affairs when she and her 13-year-old friend started getting groomed by a 30-year-old. Before long, the television personality got addicted to Xanax, meth, and a mixture of other drugs. Even when she momentarily got clean, she relapsed at 7 months and started using again. Shortly after, she lost the custody of her child and descended into a downward spiral.
From stealing to selling herself to supplement her lifestyle, Lexi's self-destructive capacities were put to an end by her family's intervention. Ultimately, she sought help for her troubles and decided to stay away from the issues that had triggered her earlier. She has been sober since December 2020 and looks forward to repairing and rebuilding her relationships.
Where is Jake Now?
What could have been a booming career was interceded by rebuffing family members and colleagues. After Jake moved to Las Vegas to work on an election campaign with a US Senator, he decided to come out as a gay person. However, his ownership of his identity wasn't met with support from everyone near him.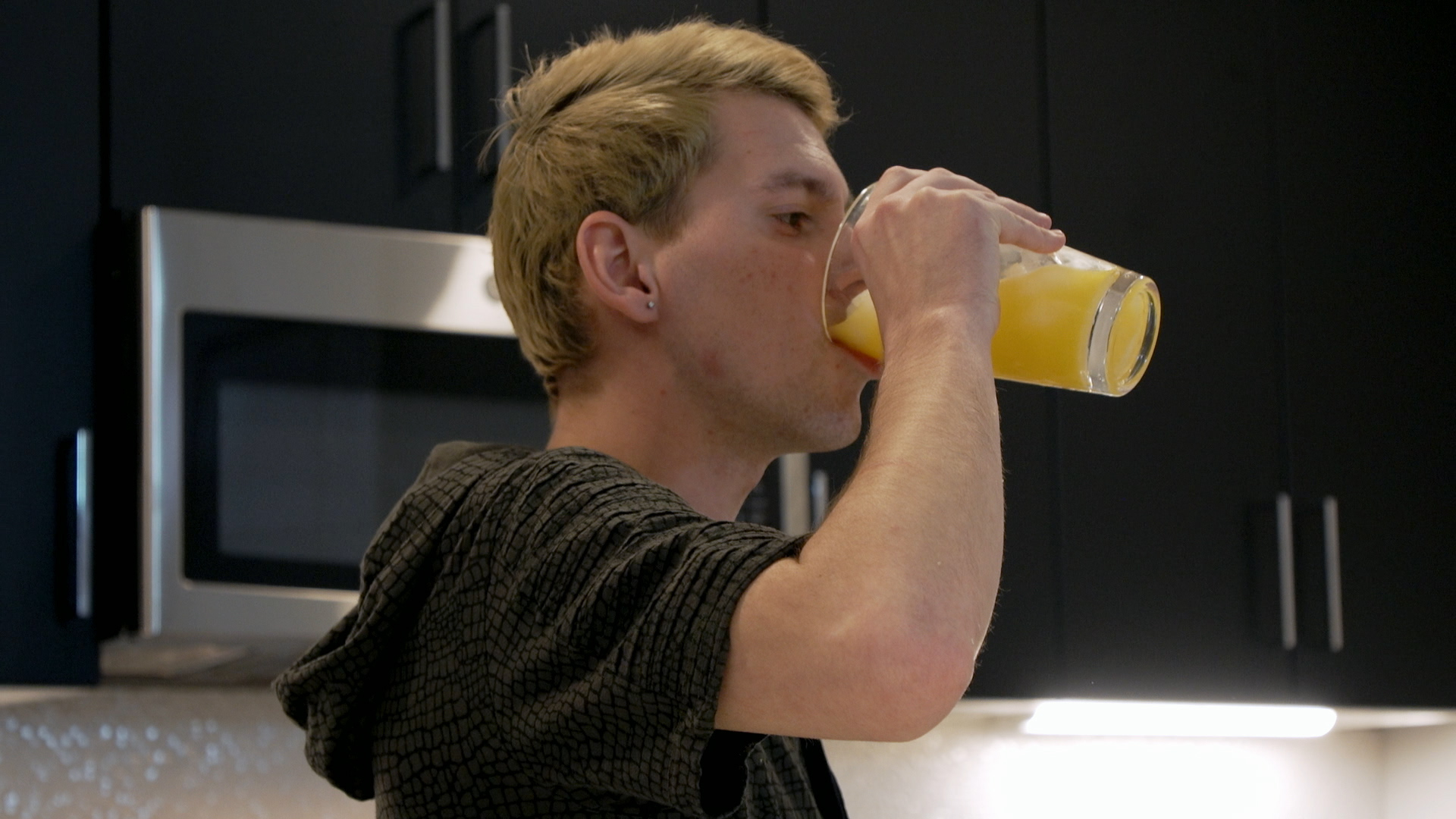 Ultimately, the young man resorted to drinking to mask his pain and depression. Despite getting shunned, he managed to seek another lease on life by enrolling in rehabilitation. However, it wasn't long before withdrawal and other issues caught up to him. After the show, Jake ended communication with the network and even relapsed. He has since kept his life under wraps and outside the public eye.
Where is Elizabeth Now?
From getting shuffled in and out of foster homes to witnessing her mother's dilapidated state filled with agonizing depression and alcoholism, Elizabeth had several emotional issues. By high school, she had turned to alcohol and opioids to ease her feelings of abandonment and isolation. Consequently, she found herself hooked to fentanyl and cocaine at the age of 22.
After the insistence of her father and sister, she decided to go into treatment. However, she soon left the rehabilitation centre and was arrested and charged with drug possession. After the show, she returned to stay with her father and awaited trial. Since then, the family hasn't revealed any updates. We continue to hope that she keeps up her tireless resolve to stay sober and happy.
Where is Dan Now?
Having been driven to addiction by the skewed dynamics with his family members, Dan, once an aspirational hockey player, bore the brunt of his father's alcoholic rage. Things turned worse when his father died in a car crash, and Dan failed to resolve the issues that had prolonged his entire life. Later, he lost his job, his wife, and three children. What made things worse was the ridicule and little support he received from his family.
However, when he finally decided to end the nightmare and take a new path, he was met with unfathomable support and the trust of a community. Since his appearance on the show, Dan has managed to leave behind the insidious issues that kept him in a web of disservice to his health and well-being. Not just this, Dan has also managed to reconnect with his children and continues to implement new ways to better his recovery.
Where is Pamela Now?
Despite her jovial nature, Pamela harbored several issues. Having resorted to alcohol and substance abuse since the age of 16, the television personality eventually became homeless and estranged from her son. Things turned worse when her mother remarried, and her stepfather told her to put up with her addicted father. At 16, she was kicked out of her house and felt extremely abandoned. Initially, things were bubbly with her father and uncle, Bob. However, soon after, her father started using her again.
Ultimately, Pamela also found herself in the throes of addiction, to the point her voicebox even got affected. After seeking the correct course of treatment, Pamela has been able to take big steps and break multigenerational family patterns. After three months of treatment, Pamela changed exponentially. From regaining her voice and happiness, she managed to regain a purpose through art. She also reconnected with her son. She has been sober since October 19, 2017 and counting. After the show, she has maintained a relatively low profile. Nevertheless, we hope that she continues to achieve success and happiness in life.
Where is Kelsey Now?
An unfortunate incident retrieved the once-incandescent soccer player into a life of addiction. After Kelsey was assaulted at the young age of 14, she became enclosed and hid her pain from everyone. Before long, she found herself developing an addiction to alcohol, cocaine and meth. She also developed raging psychosis and even raised her hands on family members and punched holes in walls.
Ultimately, her family helped her see reason and enrol in a facility for her issues. After the show, Kelsey managed to regain her physical and mental calm. She has since enrolled in a local college and has begun working as an addiction counsellor and community service worker. She has managed to rebuild her relationships with her family and hopes to achieve new milestones.
Where is Nicholette Now?
Despite a bright childhood, Nicholette's life zapped out of control when her mother was diagnosed with cancer. To focus on her treatment, Nicholette's mother decided to separate from her children's father, who was a binge drinker. Consequently, Nicholette also found herself in the throes of addiction and dabbled in substance abuse.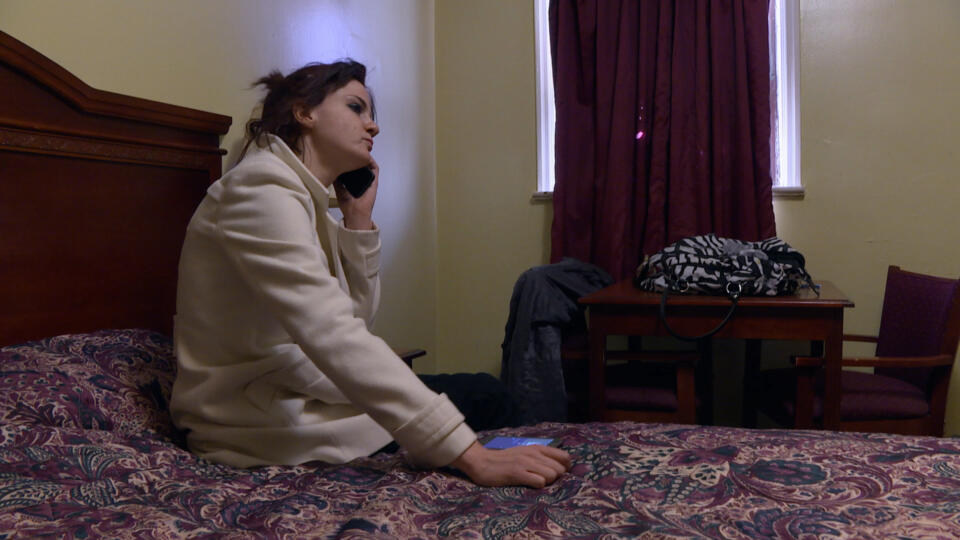 What made things worse was her father's enablement to ensure that Nicholette wouldn't drink alone. Ultimately, her family realized that this spiral would eventually lead to disastrous ends. After seeking the right help from experts, Nicholette was able to turn around her life and regain the happiness she had since lost. While the television personality has decided to keep a low profile after the show, we continue to hope that she finds comfort in the support of her family and love.
Where is Caitlin Now?
A series of events consistently affected Caitlin's outlook on life. From witnessing the divorce of adoptive parents to cladding her true emotions, the television personality would binge-drink alcohol on weekends and return to her promising career in nursing during the week. After discovering crack and cocaine, Caitlin was instantly hooked. Before long, she lost her means of sustenance, drowned her savings, and even amassed a criminal record.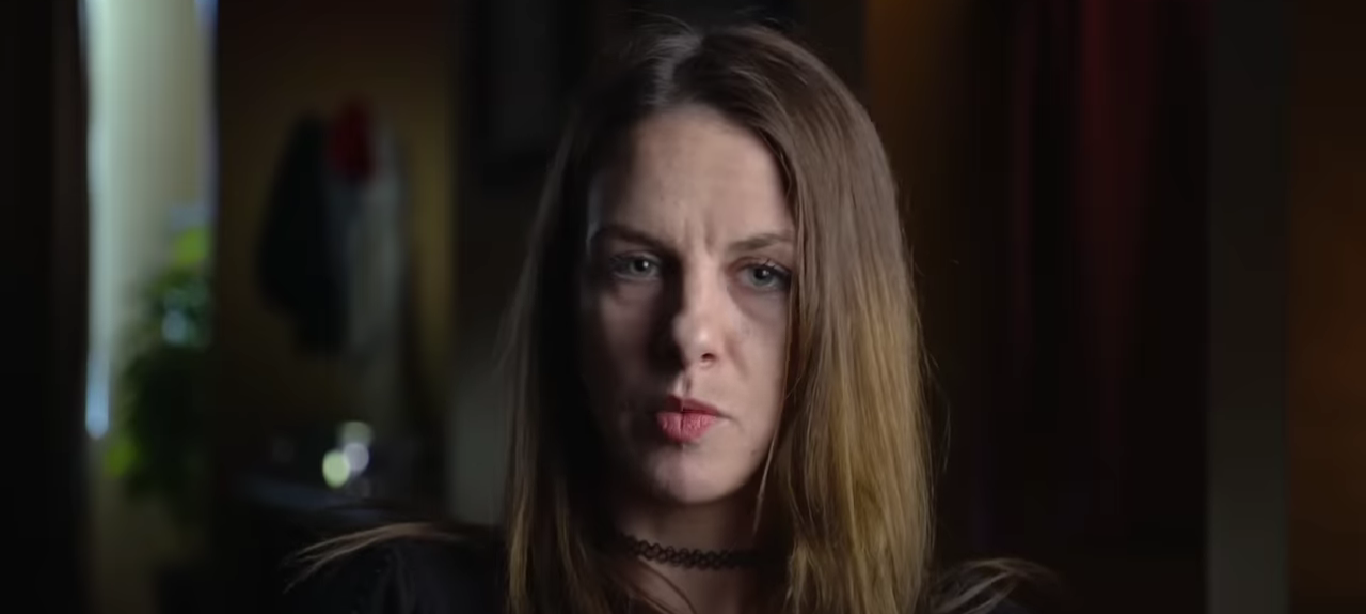 Finally, her birth mother and adoptive parents intervened and encouraged her to take the right path. However, her recovery in rehabilitation was short-lived. Soon after, she returned to her home and relapsed. Since then, she has maintained a low profile in public. We continue to hope that she finds the determination to turn her circumstances around.
Where is Travis Now?
From seeing his father fall into the throes of addiction, Travis found himself falling into the same hole at the age of 27. After getting addicted to coke, Travis' life continued to spiral. After his sister, Talia, lost her life to breast cancer in 2016, things never remained the same.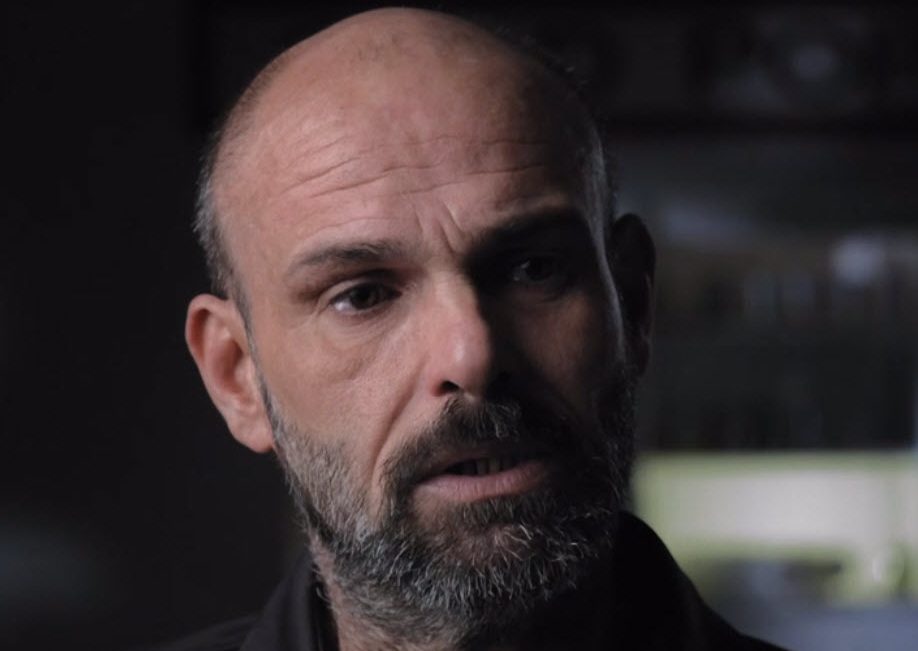 From losing his beloved sister to finding his marriage unraveled, Travis consistently descended into a life of self-sabotage. At the insistence of his mother and friends, Travis decided to seek help for his issues. Since then, he has been working as a truck driver and is based in Niagara Falls. While the television personality likes to maintain privacy, we continue to hope that he's succeeding in all aspects of life.
Where is Clayton Now?
Bearing witness to his parents' conflicts and divorce, Clayton's youth was marred with a significant divide. More issues piled up for Clayton and his brother when their father came out as a woman. Unable to cope with the recurrent issues, the brothers descended on a destructive path and even resorted to theft and imprisonment. Clayton was eventually redeemed when he found happiness with his girlfriend and had a daughter.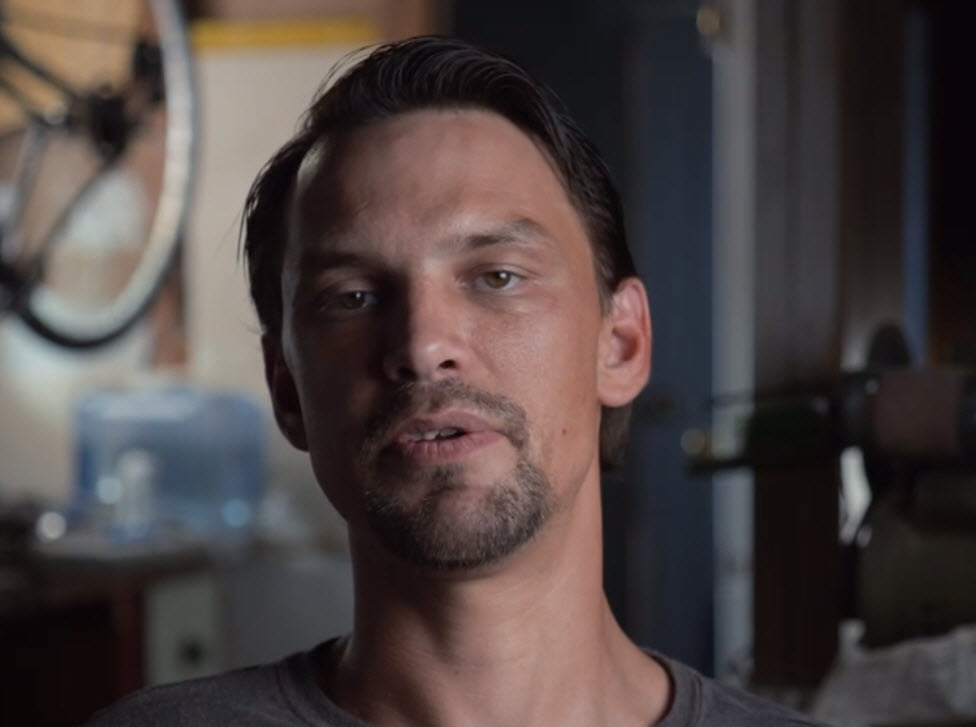 However, tragedy struck when Clayton's brother, Rodney, was found dead after overdosing. Soon after, he also found himself addicted to heroin and crystal meth. While he managed to overcome the issues that hindered his life expectancy, he has largely refrained from revealing his life to the public. The television personality has kept his life under wraps. Naturally, we hope that he continues to achieve new things in life.
Where is Elann Now?
From seeing her father lose his life to alcoholism and mood disorders to seeing her elder brother succumb to death due to a brain aneurysm, Elann's life was profoundly impacted by heavy woes. In the wake of these events, the television personality turned to alcohol and even remained suicidal for a while. However, with the help of her mother, Tracy, Elann was able to see the light at the end of the tunnel. After mapping her journey to recovery, Elann managed to undo the hurt she had amassed over the years.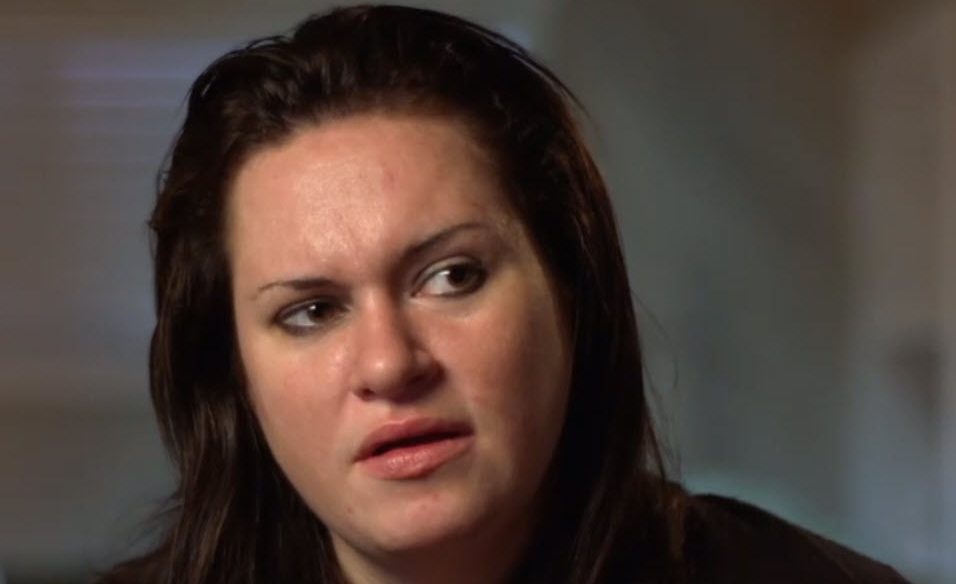 While she managed to overcome alcoholism and even commit to her physical health, things spiraled out of control quite fast. Merely three weeks into her treatment, Elann suffered withdrawals and left the rehabilitation center. After a few months of trying to locate her daughter, Tracy found that Elann had succumbed to a fatal overdose on March 25, 2019. Since her passing, her mother and sister have devoted their life to helping others who face the same addiction and mental health issues.
Where is Maria-Rev Now?
Having given birth to her son, Dillan, at the young age of 19, Maria was always busy providing for the upbringing of her child. Ultimately, her resilience and determination led her to find happiness with her fiance. However, during this time, she gave birth to three sons, and she ended up putting on a lot of weight that did not budge post-partum.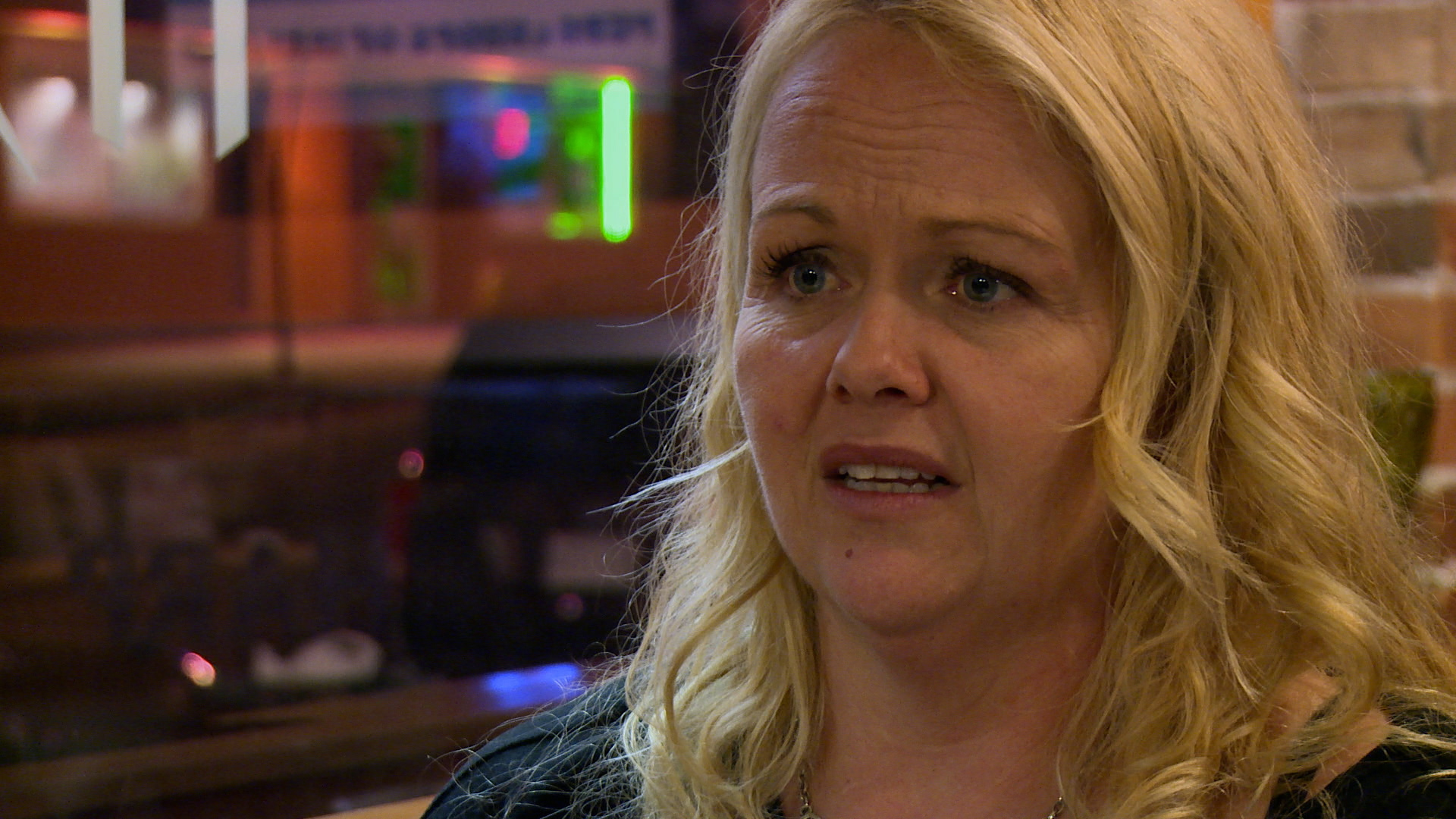 Consequently, she received a gastric bypass surgery and a breast augmentation surgery to transform her appearance. This was followed by a divide in her marriage that eventually culminated in divorce. She then descended into alcoholism and got to the point where her family began worrying about her safety. After enrolling in the recovery program, she managed to get onto the right path. Maria has stayed sober since November 22, 2016 and counting. She has climbed new heights with the support of her children and loved ones.
Read More: Is Intervention Scripted?