Netflix's 'iNumber Number: Jozi Gold' is a South African action drama film directed by Donovan Marsh revolving around a Gold Gang active in Johannesburg. Following an undercover mission, cop duo Chili Ngcobo and Shoes arrest the high-level criminal known as Hyena Man. However, due to inter-department police corruption, Hyena Man is able to walk free with claims of scarce evidence. As a result, on his next mission, Chili finds himself doubting his duty as a cop and considers risking everything for the greater good.
Through Bongile Mantsai's character Hyena Man, as the lead antagonist, the film's narrative delves into the criminal world of gold-smuggling. Due to his significant involvement in the same and his outlandish hyena gimmick, viewers might wonder if he has any relation to a real-life criminal. If you're curious about the same, here is everything you need to know about the origin of Hyena Man.
Is Hyena Man a Real Criminal?
No, Hyena Man is based on a real criminal. Hyena Man presents an interesting threat for the film's protagonist to go up against. As such, the film's writer and director, Donovan Marsh, fabricated all his quirks and traits in order to enhance his character. Hyena Man's immoral actions and ability to bypass the law directly diminish Chili's faith in the justice system. Therefore, alongside setting up the premise of the film, his character is also instrumental in the overall character development of the protagonist.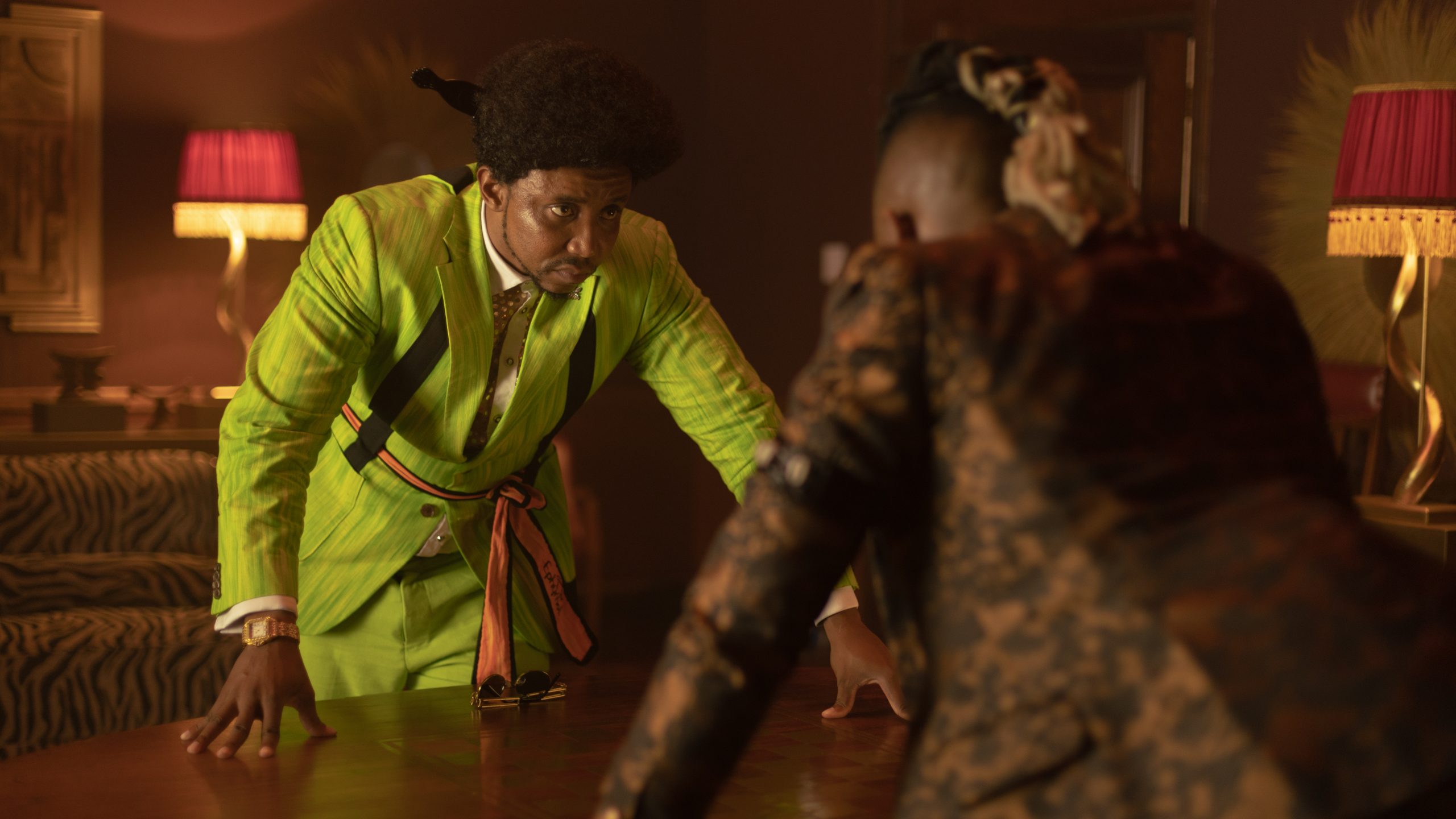 Hyena Man, always accompanied by Jonga, his trained but deadly pet hyena, is part of the city's bigger gold gang. He smuggles gold that he acquires through illegal and inhuman labor. As a result, he's directly responsible for the deaths of numerous people, including young children, whom he sends into dangerous gold mines without proper equipment or pay. Although no identical counterpart exists in real-life comparable to Hyena Man, his character still seems to have some roots in reality.
The collapse of the mining industry in the 1990s in South Africa's Welkom City led to the birth of a huge criminal economy. Numerous people started risking their lives and entering these mines with hopes of finding leftover gold ore. According to The New Yorker, Crime syndicates run several of these underground operations, using their illegally extracted ores to launder gold. Within these mines, countless bodies of miners, known as "zama-zamas" by the locals, have been found.
The similarities between these crime syndicates and Hyena Man's gang are clear. As such, it's possible that the former's prevalence influenced the filmmakers during Hyena Man's creation. Since the film explores the harsh reality of the crime scene in South Africa, Hyena Man's ruthless character and his ties to the gold-smuggling underworld serve as relevant reflections of real life.
Additionally, due to Hyena Man's connection with Jonga, his Hyena companion, his character also draws some parallels to the Hyena Men of Nigeria. These men are known for their profession of putting on acts and performances with their companion wild animals like hyenas, baboons, and snakes.
Pieter Hugo, whose 2007 work 'The Hyena & Other Men' introduced Hyena Men to global exposure, discussed the relationship between the men and their animals in a conversation with The African Insider. "There was something very strange going on between the guys and the hyenas, bordering on sadomasochism. These animals had been taken out of the wild as pups. They couldn't return. They were entirely dependent on these guys for food. And these men were dependent on the animals for their livelihoods. They needed each other, but it wasn't an easy symbiosis."
'iNumber Number: Jozi Gold's' Hyena man and Jonga seem to possess a similar relationship. Therefore, the same could have provided some inspiration for his character as well. Nevertheless, even though these could be possible sources of inspiration for Hyena Man, he's not directly based on a real criminal.
Read More: Where Was Netflix's iNumber Number: Jozi Gold Filmed?