As an Emma Cooper-directed documentary series living up to its title in every way imaginable, Netflix's 'Depp v. Heard' can only be described as equal parts baffling, intriguing, and haunting. That's because it comprises merely court testimonies as well as social media commentary to really shine a light upon the actuality behind Johnny Depp's tumultuous union with Amber Heard. Amongst those to thus feature here was actually the latter's friend iO Tillett Wright — so now, if you simply wish to learn more about him and his current standing, we've got the details for you.
Who is iO Tillett Wright?
Reportedly born on September 2, 1985, in New York City, New York, to unmarried couple Rebecca Wright and Seth Tillett, iO's early years were unfortunately not comfortable, happy, or stable. The truth is, apart from his parents being arch-eccentrics to have parted ways soon after, he was a male stuck in a female's body and was hence utterly confused regarding his own identity back then. The fact he was tirelessly bullied in school because his fellow classmates couldn't understand why he was different did not help either, leaving him feeling rather alone every step of the way.
"I was 9 years old — my feelings of shame and stigma were not political," iO expressed. "I was only aware of the burning feeling when I understood that I was different and that the way I was different had to do with parts of my body it would take me years to get acquainted with… There was no one else like me in a school of many hundreds of hyper-liberal kids. No one understood, and neither did I. Regardless of how amazing my parents and teachers were in allowing me to make my own way, they couldn't offset the deep aloneness that came with being so out of the ordinary."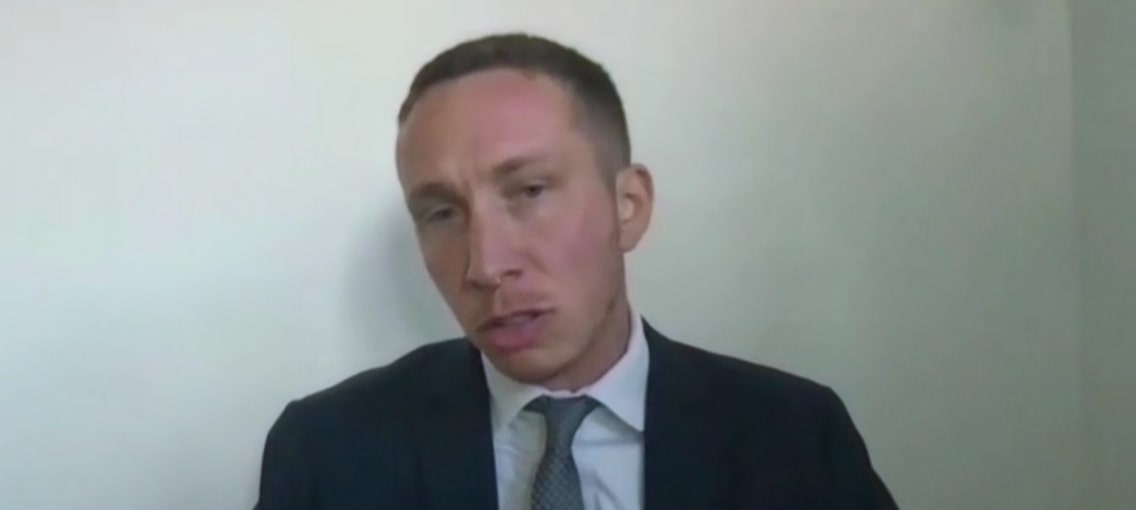 This was when iO got into writing as a way to step out of his head, only for it to quickly evolve into a passion that he pursued upon graduating from the England-based Brockwood Park School. In fact, at the age of 17 in 2002, he founded a quarterly magazine called Overspray with the aim of showcasing all kinds of art and served as its editor-in-chief until it ceased publication in 2009. Then, the writer began his journey as a columnist for T Magazine at The New York Times, where he actually helmed two blogs — Notes From The Underground plus The Lockdown — until around 2012.
It's imperative to note 2012 is also the year he delivered a TED talk on sexuality as well as gender as a spectrum in Washington DC, which subsequently helped him get established as an activist. It thus comes as no surprise this proud self-taught photographer does his best to stand against abuse, bullying, and hatred in any way conceivable, just for it to extend towards his friends too. In other words, he did call 911 the day he heard his friend Amber scream while they were on the phone because her then-beau Johnny allegedly hurt her, but nothing ostensibly panned out at the time.
Where is iO Tillett Wright Now?
From what we can tell, it appears as if iO is a West Coast-based artist, activist, actor, photographer, podcast host, television personality, and writer to this day. We specify the coast because he once stated, "I wasn't particularly healthy before I left New York. New York just fucking eats you," before adding that although the city will always remain in his blood and bones, he no longer needs to live there. "People think that going to New York and being a New Yorker is about wearing all black and toughing it out for ten years," he continued. "Actually, real New Yorkers will tell you the ticket is wintering somewhere warm. And being nice to people."
Coming back to iO's profession, he is the proud author of three books as of writing, which are 'Darling Days, A Memoir' (2016), 'Self Evident Truths: 10,000 Portraits of Queer America' (2020), plus 'Oasis: Modern Desert Homes Around The World' (2020). Moreover, back in 2019, he produced and hosted 'The Ballad Of Billy Balls' podcast to delve deep into the 1977 homicide of his mother's true love — the punk rocker was apparently shot seven times without a known motive.
We should also mention that iO, who made brief appearances on several television shows as well as movies between the 1990s and 2004 prior to taking a hiatus, has since returned to acting. The former co-host of MTV's 'Suspect' turned self-taught photographer recently featured in the 2020 film 'Holy New York,' so it's possible he plans on gradually establishing a name for himself in this industry too. But whatever the case may be, it seems like the transgender male is perfectly content at the moment while surrounded by supportive friends, which is honestly all that matters in the long run.
Read More: Stephen Deuters: Where is Johnny Depp's Ex-Assistant Now?