'Above Suspicion' is a true story-inspired 2019 crime thriller film directed by Phillip Noyce. It stars Emilia Clarke, Jack Huston, and Sophie Lowe in the lead roles. The film is based on author Joe Sharkey's 1992 non-fiction book of the same name. The film explores the scandalous love affair between Susan Smith, an FBI informant, and Mark Putnam, an FBI Agent. Susan and Putnam come in contact while trying to catch a mask-wearing armed robber in Pikeville, Kentucky, who is revealed to be Joe B. Since the film is based on real events, viewers must wonder if Joe B was an actual thief. In that case, here is everything you need to know about Joe B and his real-world counterpart. SPOILERS AHEAD!
Who Is Joe B in Above Suspicion?
In 'Above Suspicion,' Joe B, or simply Joe, is a supporting character who shares a house with Cash Smith and his ex-wife, Susan Smith. In the movie, actor Karl Glusman essays the role of Joe B, aka Joseph Beauregard Reevis. Glusman started his acting career by appearing in advertisements for the sports brand Adidas. He rose to prominence with his performances in films such as the 2015 erotic drama 'Love' and the psychological horror 'The Neon Demon.' Glusman's other credits include the neo-noir film 'Nocturnal Animals' starring Jake Gyllenhaal and the sci-fi thriller series 'Devs.'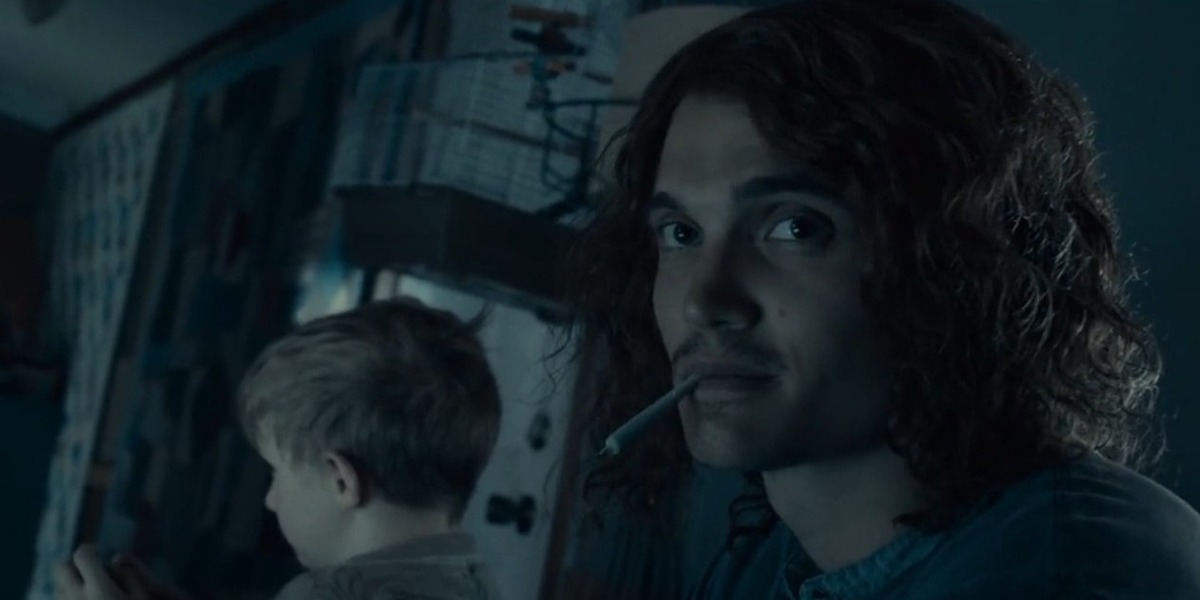 'Above Suspicion' explores the torrid love affair between FBI Agent Mark Putnam and informant Susan Smith. In the film, Putnam is looking for an armed bank robber operating in the Pike County region of Kentucky. He takes on Susan as an informant due to her connections to the town and its criminal activities. Later, Susan learns that the masked man robbing banks in the county is none other than her husband's friend, Joe B. Susan confirms her suspicions about Joe by checking his room and finds two sawed shotguns he used for the robberies. Susan shares the information with Putnam, leading to Joe's arrest. After Joe's arrest, Susan and Putnam start a sexual relationship.
Is Joe B Based on a Real Thief?
In 'Above Suspicion,' Joe B serves as the spark that fuels Susan and Mark's short-lived but ill-fated affair. The character is indeed based on a real-life thief. Since real events inspire the movie's story, most of the characters, including Joe B, are based on real people. However, the character of Joe B does not share his name with his real-world counterpart. In reality, Carl Edward "Cat Eyes" Lockhart was the bank robber who had committed several crimes in and around the Pikeville, Kentucky, area during the late 1980s. However, not much is known about Lockhart's early life, except for the fact that he was a friend of Susan Smith's husband, Kenneth Smith.
In 1987, Lockhart was living with Kenneth and Susan at their house. Lockhart robbed a bank in Ferrell's Creek in September 1987, looting thousands of dollars in the process. According to the reports, Lockhart, the lone perpetrator of the robbery, entered the Ferrells Creek branch of the First National Bank of Pikeville, Kentucky. His face was concealed with a "toboggan" mask, and he was carrying a sawed-off shotgun as his weapon of choice. Later, Lockhart was identified and arrested with the help of Susan Smith. Lockhart's secondary trial was held in January 1989 after he had appealed the initial judgment. Lockhart was sentenced to 45 years in federal prison after he was found guilty of armed bank robbery and related offenses. He was reportedly released from prison in August 2022, and his present whereabouts remain unknown.
Read More: Who Is the Narrator of Above Suspicion?