Woody Allen's 'Blue Jasmine' is a 2013 comedy-drama that follows the titular character (Cate Blanchett), a wealthy Manhattan socialite who falls on hard times after her husband's criminal dealings are exposed. Forced to move in with her sister in San Francisco, Jasmine gets a taste of how people outside of the 1% live. Through her interactions with various local characters and with her world crumbling around her, the protagonist embarks on an intriguing emotional journey.
The film features Allen's signature style, yet it seems more grounded in the real world than most of his other films, which are set in opulent high society. In 'Blue Jasmine,' the setting feels closer to reality, so could the film be based on a true story? Let's find out.
Is Blue Jasmine a True Story?
'Blue Jasmine' is partly based on a true story. Written and directed by Woody Allen, the film was seemingly inspired by an incident that the iconic filmmaker's wife, Soon-Yi, told him about a friend of a friend. Much like we witness happening to the movie's titular character, the person in Soon-Yi's anecdote came from a privileged background but subsequently lost everything and had nowhere to live after her husband's illegal activities were discovered.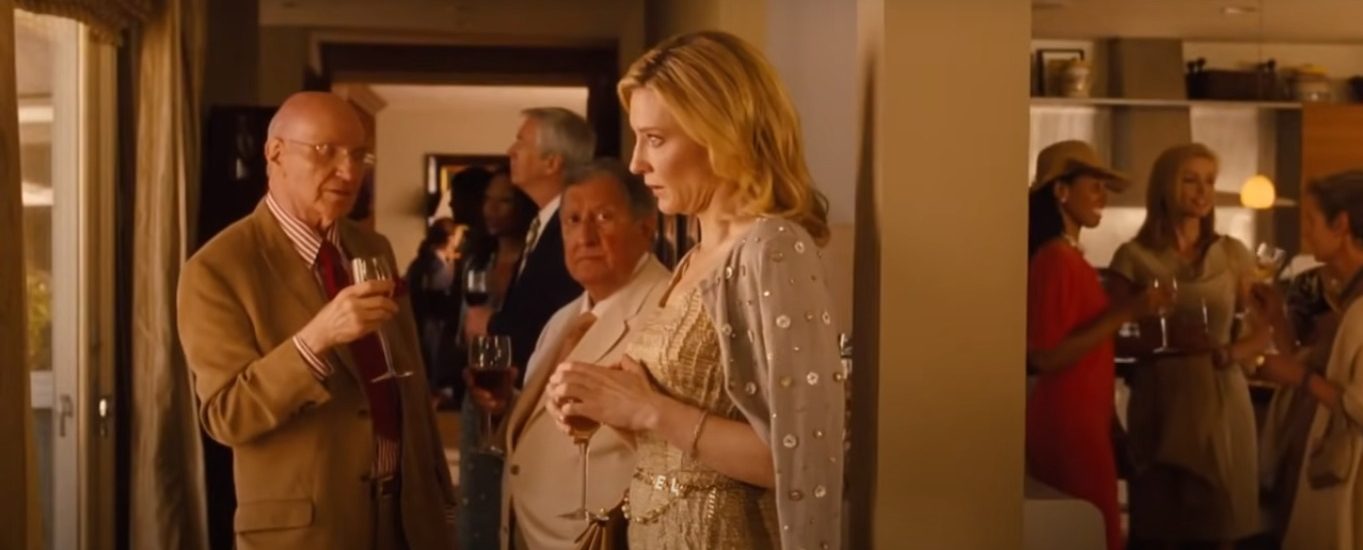 Allen reportedly began working on 'Blue Jasmine' after finishing his 2012 comedy-drama, 'To Rome With Love.' Interestingly, he even allowed his lead actors to make changes to their dialogues in the script to make it more natural for the characters they were playing. However, cast member Alec Baldwin (who is also in 'To Rome With Love') noted that it was rarely possible to improve on what Allen had already written.
The film's central character seems to have several similarities with the real-life case of Ruth Madoff, whose husband lost their wealth after his Ponzi scheme collapsed. As depicted in the film with Jasmine, Ruth then moved to Florida. Although, according to Allen's sister Letty Aronson (also a producer on 'Blue Jasmine'), the film's writer-director did not have the Madoff case in mind while writing the script. Regardless, she did concede that there are similarities between the two.
In fact, lead actress Cate Blanchett revealed how she had watched Ruth in a '60 Minutes' interview to prepare for her role. She picked up pointers on how to depict a character who is struck by financial calamity and was nominated for an Oscar for her efforts. In an interview, the actress said about her preparation for the role: "I did a lot of people watching. I drank my fair share of rosé. In the end, I had to play the anti-heroine that Woody's written, but of course, I thought about the Madoff scandal because that's the holocaust of the financial crisis."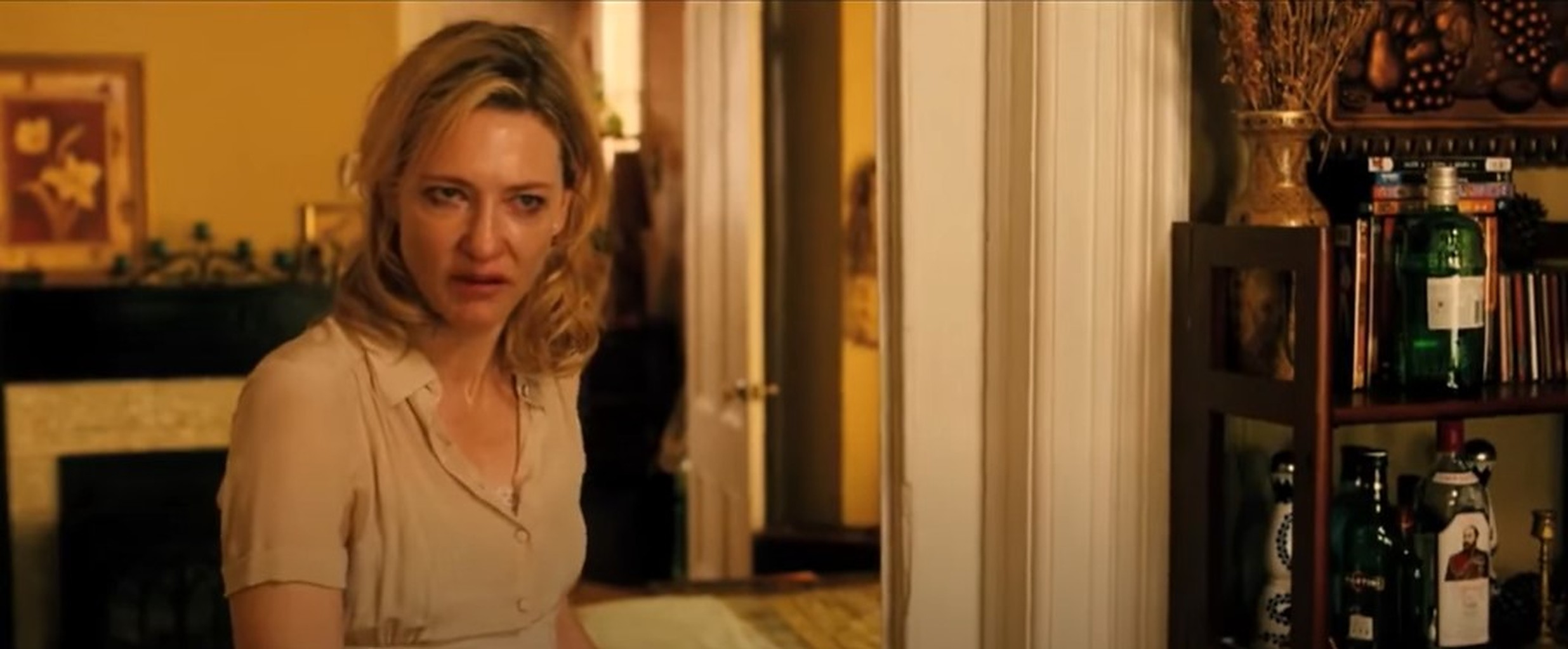 "And there are many, many women like that. I followed them like everybody else did, but as an actress, you go back, and you're slightly more forensic about those relationships. So yeah, I hoovered up all those stories," Blanchett continued. Incidentally, the story of 'Blue Jasmine' even resembles the narrative of Tennessee Williams' 1947 play 'A Streetcar Named Desire.' The latter follows Blanche DuBois, who comes from a wealthy southern family but is forced to move to an apartment in New Orleans after a string of misfortunes.
As Blanche begins a new life staying with her sister, Stella, and her brother-in-law, she attempts to keep up her charade of being wealthy but eventually crumbles, much like what happens with Jasmine on-screen. Interestingly, the play and the film share some cast members; Alec Baldwin essayed the role of Stanley Kowalski in the play in 1992 and 1995. Moreover, Cate Blanchett played the lead role in 2008 in the Australian production of the play by the Sydney Theatre Company and in 2009 on stage in New York.
Finally, there are a few far-fetched theories that Jasmine's character was partially modeled after Allen's former wife, actress Mia Farrow. The two were married for over a decade before parting in a high-profile and tumultuous breakup. Ultimately, 'Blue Jasmine' seems to have taken inspiration from a story about real people that the writer-director's wife told him.
However, the final narrative of the film is one conjured up by the mind of Woody Allen, who appears to have taken his apparent real-world inspirations and molded them into a fictional narrative. The film also has some similarities with fictional narratives ('A Streetcar Named Desire') as well as real-life incidents (the Madoff case), which seem to have served as a valuable yardstick for the film's accomplished cast to flesh out their roles.
Read More: Where Was Blue Jasmine Filmed?