Directed by Roxann Dawson, 'Breakthrough' is a 2019 Christian movie about the miraculous life of John Smith, an adopted teenager. Struggling with his sense of self and trying to find his place in the world, John falls into a frozen lake and does not wake up for a long time after being rescued. This leads his parents, specifically his mother, Joyce Smith, to put their trust in their faith and hope their son can pull through despite the many odds against him.
Starring Chrissy Metz, Josh Lucas, Marcel Ruiz, and Topher Grace, the film deals with many complex familial and theological concepts that make one wonder about their own view on religion. The story of the teenager and his family easily tugs at the viewers' hearts though it does seem fantastical at some points. Hence, it is no wonder that people are curious whether the plot is simply fictional or inspired by the actual events of John Smith's life. Luckily, we are here to explore the same.
Is Breakthrough a True Story?
Yes, 'Breakthrough' is based on a true story. Specifically, the movie is an adaptation of 'The Impossible: The Miraculous Story of a Mother's Faith and Her Child's Resurrection,' a 2017 novel by Joyce Smith, who tells the story of her son John's miraculous recovery. Set in Lake St. Louis, Missouri, both the book and the film focus on Joyce's version of real-life events, allowing the public to understand her thought process.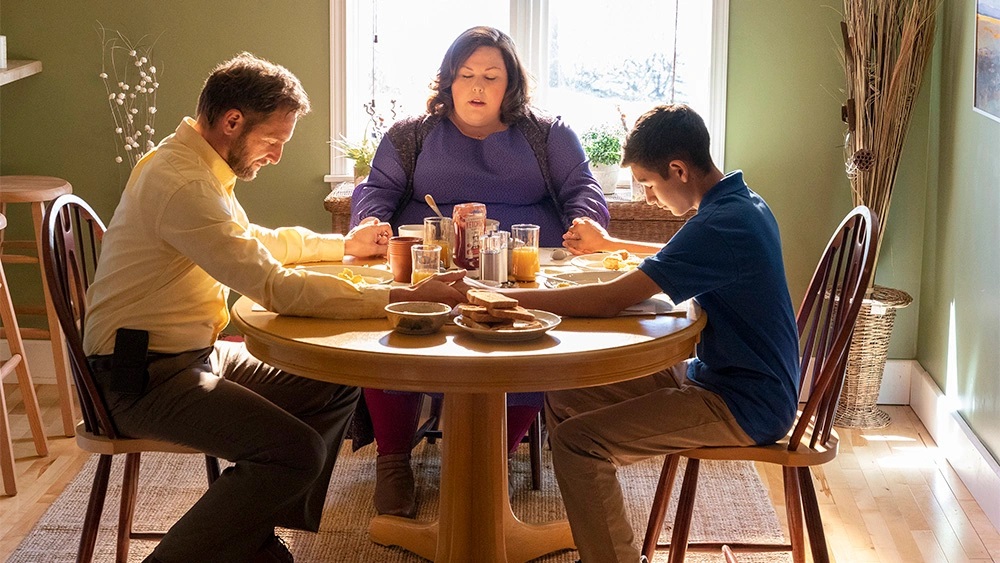 The movie's version of the event closely follows the real-life incident. John Smith's accident occurred on January 19, 2015, and garnered the media's attention, given the seemingly larger-than-life occurrences throughout his recovery process. In fact, the story of John getting his pulse back after Joyce started praying over him was also covered by news outlets. "Within a matter of a minute or two, his heart started again," Dr. Kent Sutterer told KSDK, an NBC news affiliate.
"I don't remember what all I said," Joyce herself shared about her prayers over her son, who had been dead for 45 minutes. "But I remember, 'Holy God, please send your Holy Spirit to save my son. I want my son, please save him.' And they hadn't been getting a pulse at that time, so all of a sudden, I heard them saying, 'We got a pulse, we got a pulse.'" The progress made by John certainly baffled the medical professionals, who did not think things were very much in favor of the 14-year-old. "The only factors medically that were really in John's favor is that this was a cold-water drowning," Dr. Jeremy Garrett confessed.
When Joyce decided to write a book about her son's accident and the following events, she was helped by DeVon Franklin, a preacher, and an author, with experience as a studio executive. Inspired and moved by the real-life story, he helped the family find a literary agent. He was also an immense help in developing the book proposal that would eventually lead to the creation of the Roxann Dawson directorial.
"I mean, you know, listen, in the medical record relative to this story. It says, "Patient Dead, Mother Prayed. Patient Came Back to Life." That's in the record. That's not our interpretation of facts. That's not the family's interpretation of facts. That is literally what the doctors themselves say happened," Franklin explained to Screen Rant. "So the beauty of this film is that it speaks for itself. And even the skeptic, the skeptic is still going to have to wrestle with the facts of what happened to John and Joyce. And that's why we wanted to portray it pretty much exactly how it happened."
The Smith family themselves were pretty happy by the opportunity provided to them and was immensely thankful for all the help and support. "It's crazy, hey, it really has been, you know, this whole process we weren't expecting. Like, honestly, we didn't go out searching to get this to be made a film. It was simply, you know, just putting in our lap, you know, the timing, and you've seen God's orchestrating it all," John told Screen Rant. "It was, it was amazing, you know, from Pastor Samuel Rodriguez taking us to TBN and us meeting DeVon and even talking to him for 45 minutes and not having a clue who he was really, you know? I really, I mean, we had no idea."
Overall, the movie is a real-life account of events surrounding 14-year-old John Smith, whose recovery captured the attention of the film. While it is hard to firmly state how much any divine entity was involved in the whole process, the importance of faith and how it helped the Smith family stay strong during one of the most challenging times of their lives cannot be underestimated. The movie itself poses some intriguing questions regarding religion and one's belief in divinity.
Read More: Movies Like Breakthrough