The Christian film industry is an umbrella term for films containing a Christian themed message or moral, produced by Christian filmmakers to a Christian audience, and films produced by non-Christians with Christian audiences in mind. Often, they are interdenominational films, but can also be produced to target a specific denomination of Christianity. The proliferation of Christian movies in the 2000s has led to the establishment of many online retailers that focus their businesses extensively on the sale and distribution of Christian movies online.
Directed by Roxanne Dawnson, 'Breakthrough' is a 2019 American Christian drama film based on the Christian novel 'The Impossible', an account of true events written by Joyce Smith. Released by Walt Disney Studio Motion Pictures through 20th Century Fox, the film stars Chrissy Metz, Josh Lucas, Topher Grace, Mike Cotler, Marcel Ruiz, Sam Trammel and Dennis Haysbert, with a cameo by contemporary Christian artist Phil Wickham. Basketball player Stephen Curry serves as an executive producer on the film.
The central premise of 'Breakthrough' arises from the real life incident in early 2015, when Guatemalan teenager John Smith fell through ice on Lake Saint Louise while playing with his friends, ending up in a coma after being rescued by first responder Tommy Shine. The film follows his parents Joyce and Brian, whose faith in God keeps their hope alive that their son will survive. Post the incident in reality, his father Brian said, "He (John) was back out under his own power. Everything is normal, no tell-tale signs". Currently, John Smith speaks to church groups and banquets, and has plans to become a minister. Producer DeVon Franklin was particularly instrumental in getting the film made, as he helped the Smith family find a literary agent, and eventually develop the book into the film 'Breakthrough' after it was published. Principal photography of the film took place in Manitoba from March to May 2018.
Although 'Breakthrough' does well to establish itself as a strong Christian movie due to its real-life background, the film otherwise isn't particularly well made. For the more nuanced cinema audiences, the movie may seem a tad bit one dimensional, relying heavily on Christian ethics and faith to tell its story. Therefore, in the forthcoming list, I have tried to single out films which keep an underlying religious premise intact, and yet go beyond the same in order to attain and establish their own artistic uniqueness. With that said, here's the list of best movies similar to 'Breakthrough' that are our recommendations. You can watch several of these movies like 'Breakthrough' on Netflix, Hulu or Amazon Prime.
10. The Ten Commandments (1956)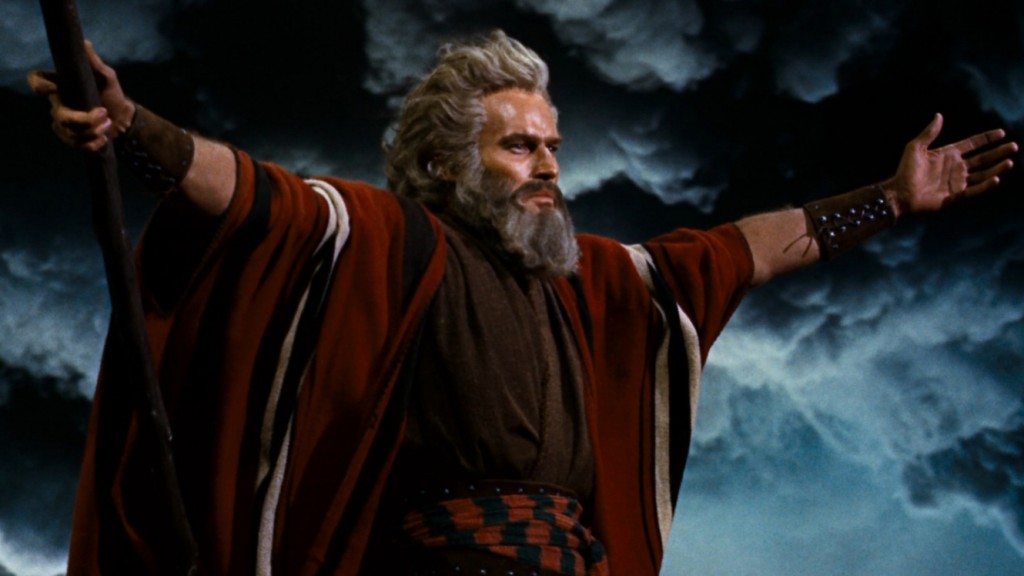 Not mentioning 'The Ten Commandments' while writing about Christian films would guarantee a one way ticket to the purgatory for me. Directed and narrated by the one and only Cecil B. DeMille, 'The Ten Commandments' is an epic religious drama film which has over the years solidified its position as a landmark moment in cinematic history. Starring stalwarts such as Charlton Heston (Moses), Yul Brynner (Rameses), Anne Baxter (Nefretiri), Edward G. Robinson (Dathan), Yvonne De Carlo (Sephora), Debra Paget (Lilia) and John Derek( Joshua), the film dramatizes the biblical story of the life of Moses, an adopted Egyptian prince who becomes the deliverer of his fellow brethren, the enslaved Hebrews, as he leads the Exodus to Sinai, where he receives from God, the Ten Commandments.
Marking DeMille's last and most successful work, 'The Ten Commandments' went on to get nominated for seven Academy Awards. According to Guinness World Records, in terms of theatrical exhibition, 'The Ten Commandments' is the seventh most successful film of all time provided the box office gross is adjusted for inflation. It is today widely regarded as one of the finest films of its genre.
9. Ben-Hur (1959)
No, this won't be a classics-only list! I am just getting these magnum opuses out of the way before treading into more esoteric territories. What can I possibly say about this film that hasn't already been told? A mammoth undertaking of its time, 'Ben Hur' has since received a legendary status in the world of cinema. Directed by American master William Wyler, 'Ben-Hur' is an epic religious drama film starring Charles Heston, Jack Hawkins, Haya Harareet, Stephen Boyd, Hugh Griffith, Martha Scott, Cathy O'Donnell and Sam Jaffe. It won a record 11 Academy Awards and is widely considered today as one of the greatest films of all time. In 2004, the National Film Preservation Board selected 'Ben-Hur' for preservation by the National Film Registry of the Library of Congress, deeming it "culturally, historically, or aesthetically significant". Even if you lack the patience of watching through its massive 212 minutes of screen-time, I'd strongly advice checking out the iconic nine minute chariot race sequence in the movie on YouTube.
8. Monty Python's Life of Brian (1979)

Staunch readers, beware! Before writing about 'Life of Brian', I must mention that it isn't my intention to offend anyone. Comedy group Monty Python's blasphemous religious comedy is one of the funniest films I have ever seen. Structured as a parody of the birth of Christ, the film tells the story of Brian Cohen, a young Jewish man who is born on the same day and next door to Jesus Christ, and is subsequently mistaken for the Messiah. Containing themes of religious satire that were controversial at the time of it's release, the film was accused of being blasphemous and was subject to numerous protests. Thirty nine local authorities in the United Kingdom either banned the film, or imposed an X (18 years) certificate, effectively preventing the film from being shown. Cocky as they come, the members of Monty Python hilariously used such notoriety to further benefit their marketing campaign, with posters in Sweden reading, "So funny, it was banned in Norway!" It comes highly recommended from me.
7. The Last Temptation of Christ (1988)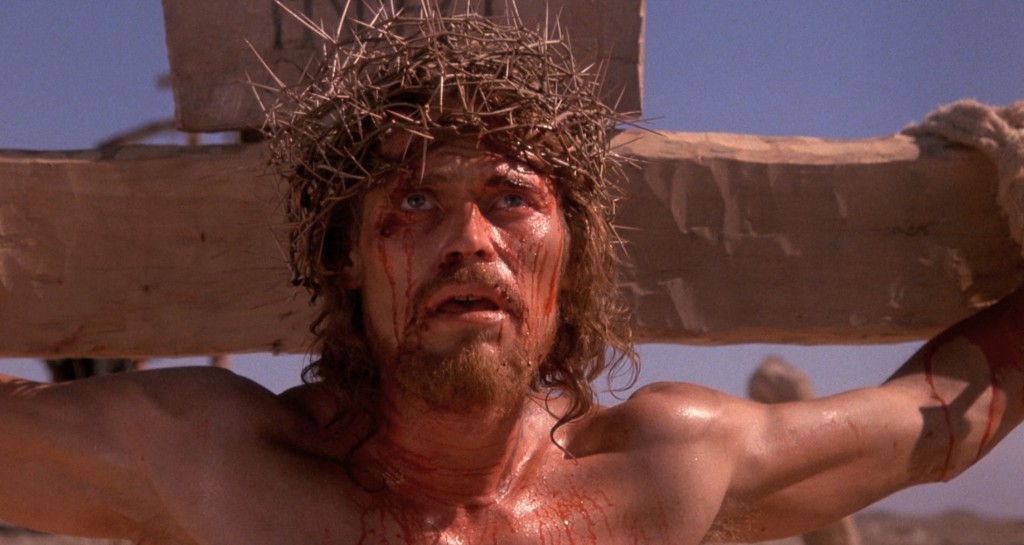 Well, here's another controversial addition to the list. In my defense (and Scorsese's), it's really hard to talk about religion with a sane outlook and avoid being politically incorrect. Written by Paul Schrader with un-credited rewrites from Scorsese and Jay Cocks, 'The Last Temptation of Christ' is an adaptation of Nikos Kazantakis' controversial, eponymous novel.
Starring Willem Dafoe, Harvey Keitel, Barbara Hershey, Andre Grefory Harry Dean Stanton and David Bowie, the film depicts the life of Jesus Christ and his struggle with various forms of temptation including fear, doubt, depression, reluctance and lust. Quite like the novel it was based on, the film generated controversy at the time of its release from Christian religious groups, who took issues with its departures from the gospel narratives contained in it. In a four out of four star review for the Chicago Sun Times, Pulitzer Prize winning film journalist Roger Ebert, who later included the film in his list of 'Great Movies', wrote that Scorsese and screenwriter Paul Schrader, "paid Christ the compliment of taking him and his message seriously, and they have made a film that does not turn into a garish, emasculated image from a religious postcard."
6. Through a Glass Darkly (1961)
Directed by legendary Swedish filmmaker Ingmar Bergman, 'Through a Glass Darkly' takes its name from the Biblical phrase from 1 Corinthians 13:12. Structured as a three-act play, the film tells the story of a young woman with schizophrenia spending time with her family on a remote island, and having delusions about meeting God, who appears to her in the form of a monstrous spider. Thematically linked to Bergman's subsequent films 'Winter Light' and 'Silence', 'Through a Glass Darkly' explores exploitation in art, psychosis and sexuality, and the struggle of reconciling belief in God with human suffering. Upon its release, the film was lauded by film critics worldwide, going on to eventually win the Academy Award for Best Foreign Language Film.
5. Devi (1960)
Based on a short story by Probhat Kumar Mukhopadhyay, 'Devi' (English: The Goddess) is a Bengali drama film directed by the great Satyajit Ray. Starring Sharmila Tagore and Soumitra Chatterjee, the film tells the story of Dayamoyee and her husband Umaprasad in 19th century Bengal. The central premise of the film is set when Dayamoyee's father-in-law and family patriarch Kalikinkar has a dream showing Dayamoyee as an avatar of Indian goddess Kali. Convinced, Kalikinkar starts considering his daughter-in-law to be the goddess, resulting in the other family members to follow suit. When the more educated Umaprasad returns from the city, he is unable to remedy the situation since by that time, even Dayamoyee herself seems pretty much convinced.
'Devi' can be watched as a poignant critique of blind faith and religious fundamentalism that arises from ignorance. The film is often regarded as one of Ray's greatest works. Fun trivia regarding the movie: legend has it that the idea of the story was told to writer Probhat Mukhopadhyay by none other than Nobel Laureate Bengali literary giant Rabindranath Tagore.
4. Ikiru (1952)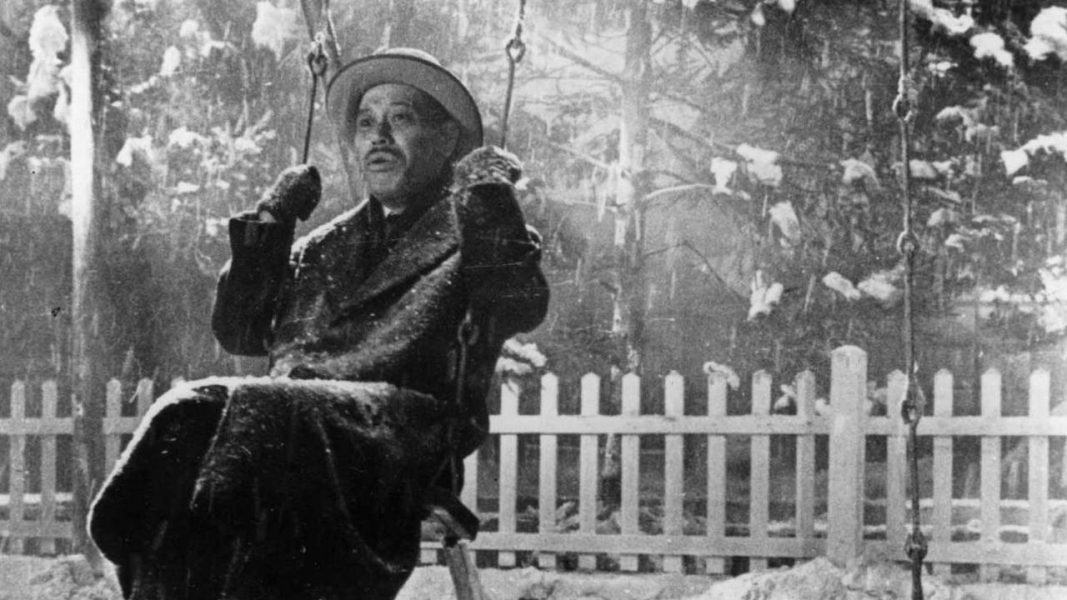 Co-written and directed by maverick Akira Kurosawa, 'Ikiru' is a Japansese drama film inspired by Leo Tolstoy's 1886 novella 'The Death of Ivan Ilych'. Starring Kurosawa regular Takashi Shimura in the lead role, the film follows the life of a terminally ill middle aged man with less than a year to live. Though not a religious film on the surface, the film delves deep into the meaning of life and spiritual fulfillment of the self. It almost becomes a story of salvation without any overt portrayal of an overbearing superior power or god.
Literally translating as 'To Live', 'Ikiru' flirts with various existential themes such as the monotonous nature of life, the inefficiency of life, and decaying family structures in Japan and has been subject to widespread critical acclaim since its release. It is often said by philosophers that the artist's job is not to succumb to the pains of life, but to rise above them through their art — Ikiru does exactly that. After Kanji Watanabe (Shimura) learns of his illness and his inevitable death, he truly understands the meaning of life and how to live it. Bosley Crowther writing for The New York Times called it "a strangely fascinating and affecting film, up to a point— that being the point where it consigns its aged hero to the great beyond."
Read More: Movies Like Manchester by the Sea
3. Au Hasard Balthazar (1966)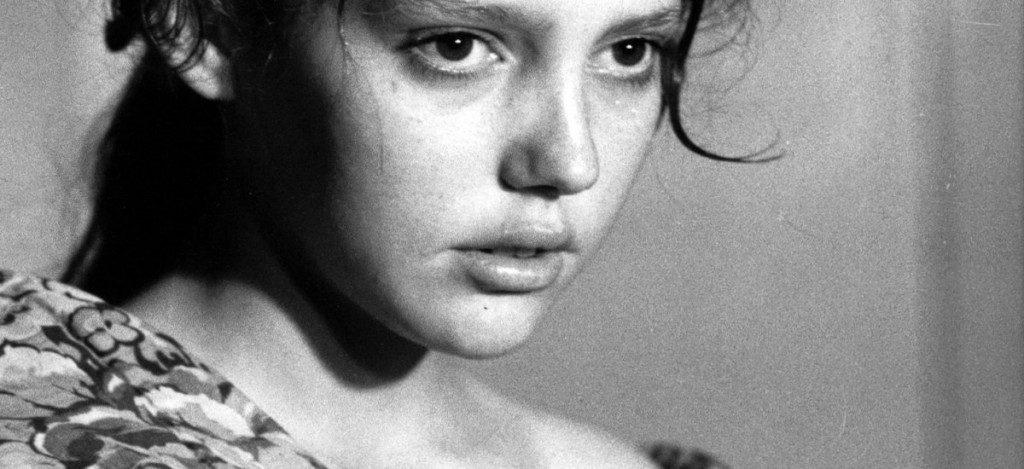 Believed to be inspired by a passage from Fyodor Dostoyevsky's famed novel 'The Idiot', Robert Bresson's 'Au Hasard Balthazar' is the most spiritually moving tragedy I have had the pleasure of watching. Starring Anne Wiazemsky, the film follows the shy farm girl Marie and her beloved donkey Balthazar through the courses of their lives. Written in a near-about nihilist manner, this tragic film continually shows the constant abuses Marie and Balthazar face in their respective lives. Noted filmmaker and then critic of the French film magazine Cahiers Du Cinema, Jean-Luc Godard said, "Everyone who sees the film will be absolutely astonished ….. because the film is really the world in an hour and a half."
'Au Hasard Balthazar's religious imagery, spiritual allegories, and naturalistic, minimalist aesthetic style have been the source of widespread discussion and praise among film critics over the years. The film was ranked sixteenth on the 2012 critics' poll of the "greatest films of all time" conducted by the acclaimed film magazine Sight and Sound. It was also 21st in the directors' poll receiving 18 votes from filmmakers including Nuri Bilge Ceylan and Bela Tarr. Master director-provocateur Michael Haneke has named it his favorite film of all time.
2. Silence (2016)
Marking the second Martin Scorsese film on this list, 'Silence' is the single most underrated film since the 2000s. A passion project of Scorsese, which he had developed for over 25 years, the plot follows two 17th century Jesuit priests who travel from Portugal to Edo-era Japan via Macau to locate their missing mentor and spread Catholic Christianity. Unlike 'Breakthrough', this film isn't happy by just confining to the structures of religion — it wants to question it. Set in a time when it was common for the faith's Japanese adherents, then called the Kakure Kirishitan, to hide from persecution which resulted from the suppression of Christianity in Japan, the primary motive at the heart of the film is to question the silence of God. Together with 'The Last Temptation of Christ' and 'Kundun', this film can be seen as a third addition to Scorsese's thematic trilogy aimed to portray religious figures in their struggles with the challenges and uncertainties of faith.
Read More: Movies Like Atonement
1. The Sacrifice (1986)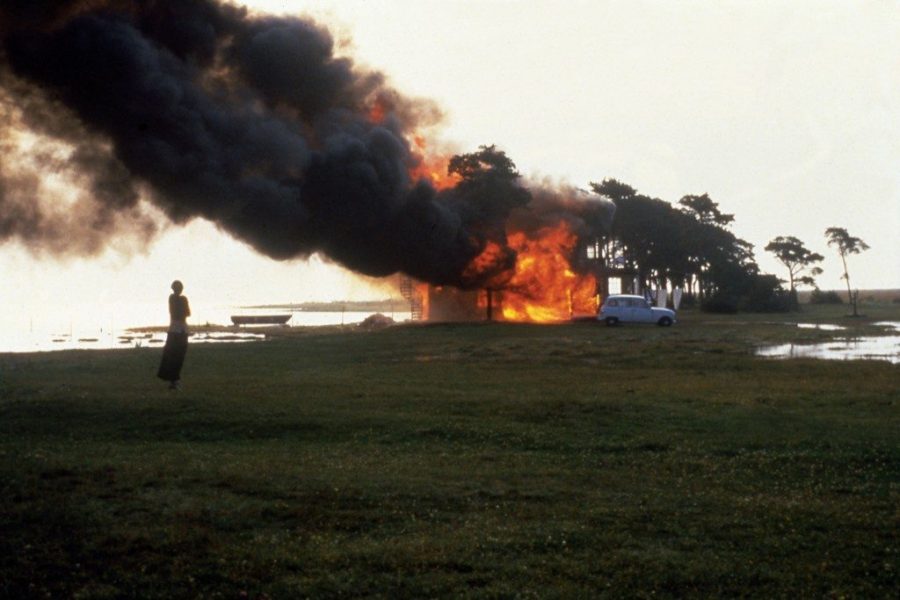 Topping the list is Andrei Tarkovsky's Swedish tragedy film 'The Sacrifice'. Starring Erland Josephson, it centers on a middle-aged intellectual who attempts to bargain with God to stop an impending nuclear holocaust. While describing his film, Tarkovsky wrote, "Alexander (Josephson) is weary of the pressures of change, the discord in his family, and his instinctive sense of the threat posed by the relentless march of technology…in fact he has grown to hate the emptiness of human speech".
Tarkovsky considered 'The Sacrifice' different from his earlier films because, while he commented that his recent films had been "impressionistic in structure, in this case he not only "aimed to develop [its] episodes in the light of my own experience and of the rules of the dramatic structure, but also to "build the picture into a poetic whole in which all of the episodes were harmoniously linked." And poetic it is! Rich in its religious ambiguities and allegories, the "dialectic of Christian and pagan ideas" of 'The Sacrifice' is often contrasted by film critics with Tarkovsky's earlier film 'Andrei Rublev'. Both these films appeared in the Vatican's 1995 list of 45 'great films' under the category of 'Religion'.
Read More: Movies Like Requiem For A Dream