Developed by Greg Berlanti, Geoff Johns, and Andrew Kreisberg, 'The Flash' is a superhero series currently airing its seventh round on The CW. Based on the DC Comics character of the same name, the show is a spin-off of 'Arrow.' The action series revolves around Barry Allen, a crime scene investigator who accidentally gains the ability to move at superhuman speed and becomes The Flash. Candice Patton portrays Barry's wife, Iris West-Allen. This role also earned her the Saturn Awards for Best Supporting Actress on Television in 2017. However, the actress has been missing for quite a few episodes in season 7, which has got the fans wondering if it means that Patton is exiting from the show? Let's dive in and find out!
Is Candice Patton Leaving The Flash?
The latter half of season 7 focuses on an important storyline for Barry and Iris as they look forward to starting their own family. Despite that, Iris is not seen on the screen as much as one would hope, given that the show focuses on Iris as a core character. Furthermore, there were rumors that the actress wanted to move on from the show.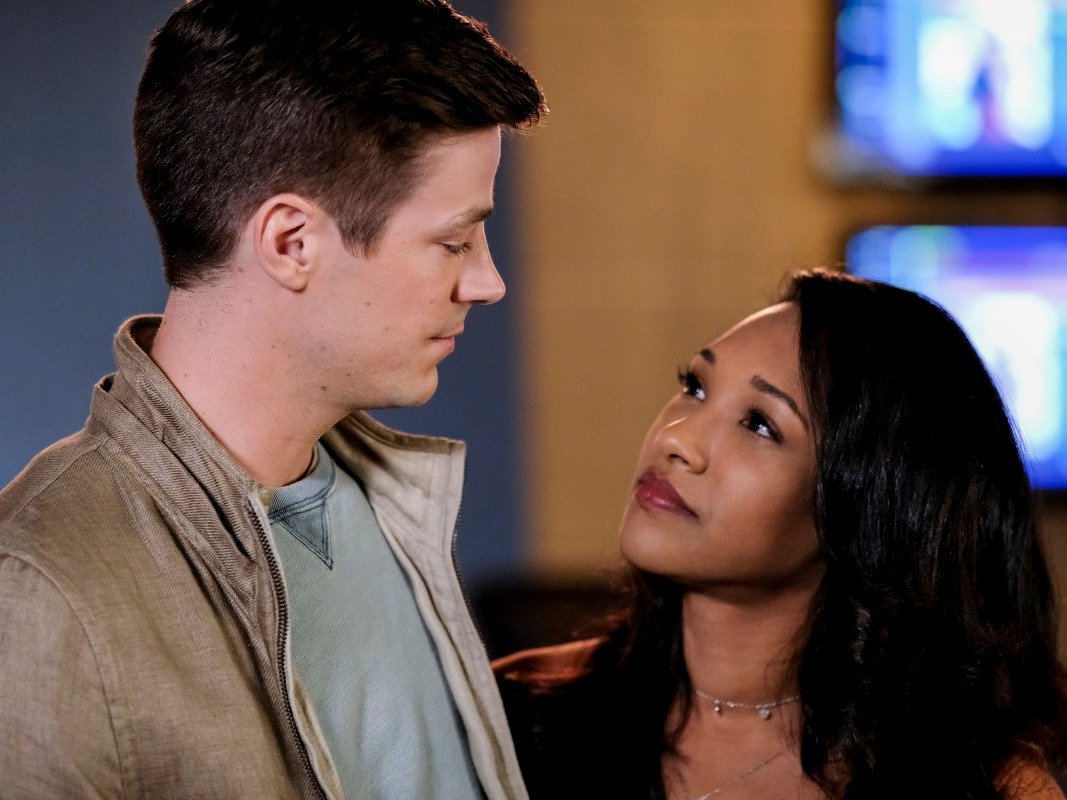 However, we wouldn't worry about Patton leaving since no official statements have been made by her or any member of 'The Flash' team suggesting her departure from the series. In addition to this, it has been reported that Patton is one of the original cast members apart from Jesse L. Martin (Joe West) and Danielle Panabaker (Caitlin Snow/Killer Frost/Frost) to have renewed their contract with Warner Bros. Television for the eighth season. Grant Gustin (Barry Allen/The Flash) was also rumored to be leaving the show, but the good news is that he is a part of the upcoming installment since his current contract covers season 8. There is no news regarding whether or not the upcoming season is the show's final run, but we know that Patton is very much a part of the production for the foreseeable future.
Is Candice Patton Pregnant?
In the series, we know that Barry and Iris have wanted to start a family of their own for a long time. We are also aware that they eventually have kids, as revealed by the time warps in the storyline. According to the comics, the couple has two children, Bart Allen and Nora West-Allen, both of whom are speedsters. All in all, the topic of family and children has been quite prominent in the show. But still, we are a couple of episodes away from the season finale, and it is yet to be known if Iris will get pregnant in season 7.
Pregnant. But make it fashion. 🤰🏽

(This was on a day for photos for the show this past season. I think maybe for Nora's photo album. I can't remember tbh. It's not a spoiler or my real life. Breathe. Enjoy). 🙂 pic.twitter.com/HNQLmaaXGk

— Candice Patton (@candicepatton) May 16, 2019
After all that talk around Iris's pregnancy, it did not take long for the fans to begin speculating if Patton might be pregnant too. Sometimes shows include real-life pregnancies in the storyline, so we can see why people might think that. However, it looks like these speculations do not have any base in reality. Earlier in 2019, the actress had shared pictures of herself on social media sporting a baby bump, but she clarified in the caption itself that she was not pregnant in real life. It was probably for a photoshoot to create Nora's photo album in the series. So, now that we know that Patton is not going anywhere, we can look forward to all the adventures that await Barry and Iris.
Read More: Why Are Tom Cavanagh and Carlos Valdes Leaving The Flash?