Netflix's 'Shadow and Bone' has been developed from the 'Shadow and Bone' trilogy and the 'Six of Crows' duology by Leigh Bardugo. At the center of the narrative is Alina Starkov, an orphan and cartographer of the Royal Corps of Surveyors in the First Army of the Kingdom of Ravka, who discovers that she is the legendary Sun Summoner, making her responsible for eradicating the dreaded Fold that has split her country in half.
David Kostyk (Luke Pasqualino) is a supporting character in 'Shadow and Bone,' though he plays a crucial role in the narrative. He is initially one of the most trusted subordinates of the Darkling. However, in season 2, having realized who his former commander truly is, David decides to rebel. If the ending of the second season has made you wonder about David's fate, here is what you need to know. SPOILERS AHEAD.
What Happens to David?
As a Grisha, David is a Durast, effectively belonging to the Materialki order. He is exceptionally talented; even someone like the Darkling, who has been alive for centuries, respects David and knows his value. David is romantically interested in Genya Safin (Daisy Head), and his feelings are reciprocated. But as he is soft-spoken and awkward, he struggles to express his feelings to Genya.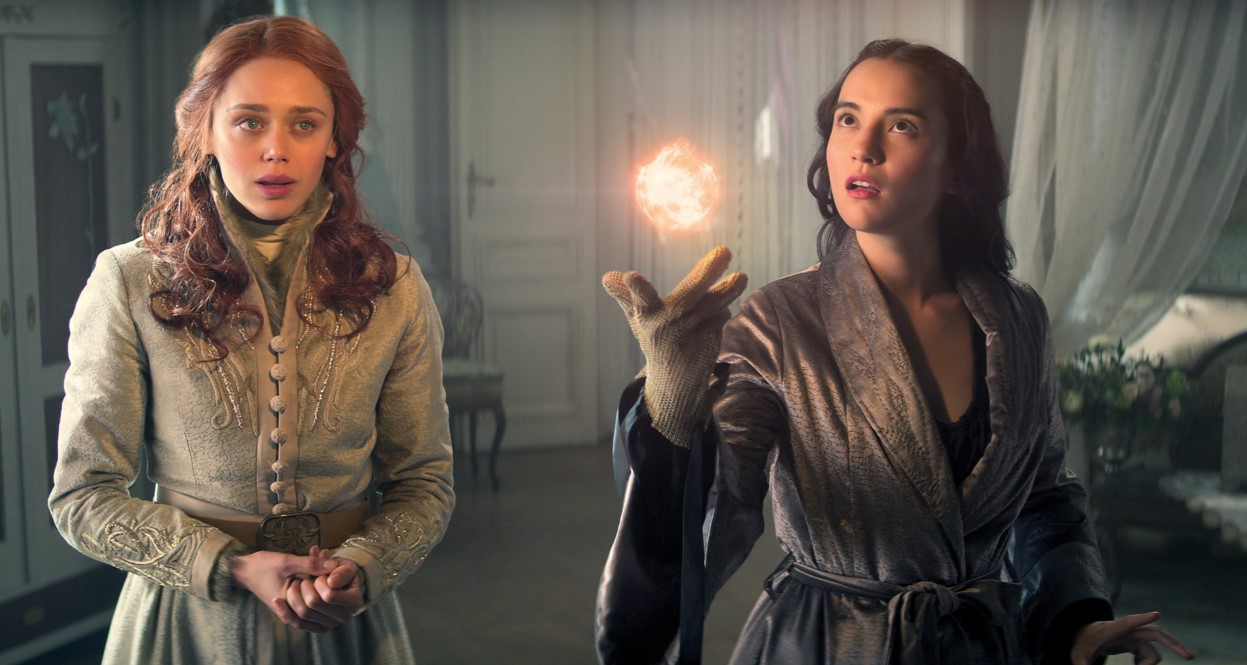 Even in season 1, David starts to become disillusioned with the Darkling. After the amplifier known as the Morozova's stag is killed, David creates a collar from the stag's antlers, which is then infused with Alina's skin. While it increases Alina's abilities, the sharp ends of the antlers stick out of her body. David places a second piece made from antlers on the Darkling's hand, giving the latter access to Alina's powers.
In season 2, having learned about the Darkling's survival, David makes his way to the man and reunites with Genya. It doesn't take long for them to realize that the Darkling has lost whatever humanity he had left during his time in the Fold. David and Genya decide to flee together and make their way to Alina, who now seeks to put a stop to the Darkling's plans. However, Genya is captured by the Darkling. When David, who has been hiding nearby, decides to rescue her, she convinces him to flee. In response to her insubordination, the Darkling lets one of his shadow monsters, the Nichevo'ya, attack Genya, scarring her face and damaging one of her eyes.
David makes his way to Alina and Nikolai Lantsov, the second prince of Ravka. Understandably, he receives a cold reception from the Sun Summoner. The last time they saw each other, the instruments he made placed Alina under the Darkling's control. But as time goes by, David proves his worth, developing various small science-driven instruments for the other Grisha.
His second reunion with Genya is much more emotional, and the two begin a relationship. Shortly before the climactic battle, he asks Genya what her favorite stone is. Although she initially answers emerald, reflecting on the sexual abuse she has suffered at the hands of the king, she later changes her answer to ruby. When the Nichevo'ya attack, David convinces Genya to get on the dumbwaiter and seals it behind her with his powers. Realizing what he has done, Genya pleads to him to open the door. In his seemingly final words to her, David calls Genya brave and unbreakable before turning to face the Nichevo'ya.
Afterward, Genya notices a blood splatter on the wall and deduces that David has been killed. She finds a ruby among his things and a sketch of a ring. Realizing that he was planning to propose marriage, Genya breaks down crying.
In Leigh Bardugo's works, David dies in 'Rule of Wolves' (2021), the second book in the 'King of Scars' duology. On the day of his wedding to Genya, Fjerda attacks Os Kervo from above, and David is killed in the ensuing battle. The Netflix series has taken considerable creative liberty in its second season, and it seems that David and Genya's storyline is part of that.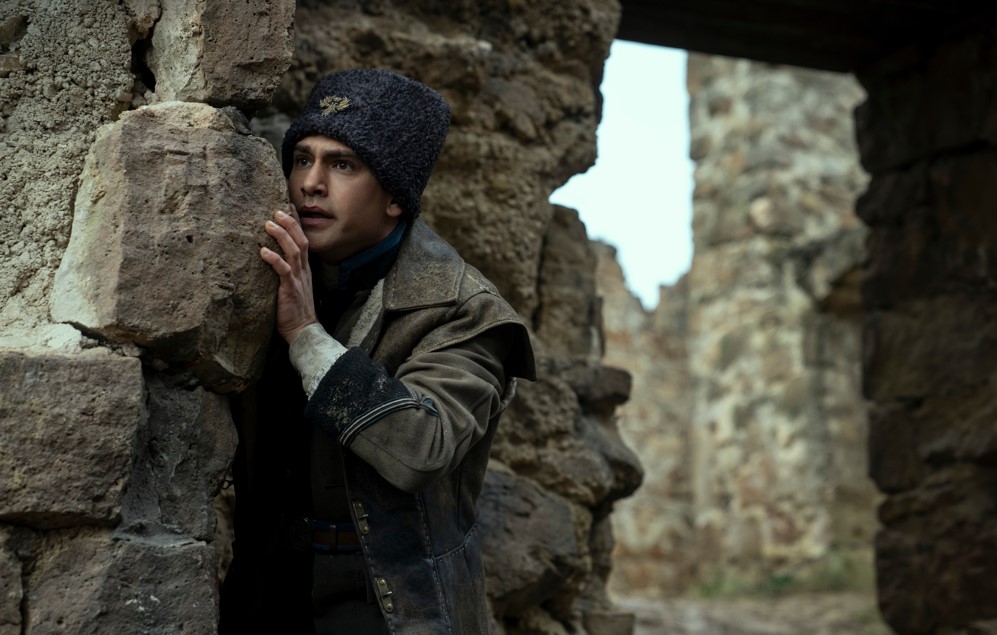 David's death is inevitable, so even if by some remote chance he is still alive in the show, he will die in future seasons. While the creators can always give him and Genya a happily ever after, his death offers a satisfactory, albeit heartbreaking, conclusion to their story.
Read More: Do Nina and Matthias End up Together in Shadow and Bone?