'Heart of Champions' is a drama film that tells the story of the rowing team of Beeston University, an Ivy League College. On a losing streak against Harvard, the team and its captain, Alex are frustrated to the point that they start fighting and pointing at each other for their loss. But when things look bleak, hope comes in the form of Jack Murphy, a slightly unorthodox coach. A Vietnam veteran, Murphy has an almost militaristic approach to coaching. But is simply changing how they train going to be enough for the Beeston University rowing team?
Directed by Michael Mailer, the film features the talents of Michael Shannon, Alexander Ludwig, Charles Melton, David James Eliott, Alex MacNicoll, and Ash Santos. While an inspiring tale of teamwork and perseverance, it also makes you wonder about the story's origins. If you are wondering the same, then here's everything you need to know!
Is Heart of Champions a True Story?
No, 'Heart of Champions' is not a true story. Set in the year 1999, the screenplay for the film was written by Vojin Gjaja. However, Gjaja did base the story on his own life experiences, revealed actor Alex MacNicoll in an interview with Cinema Daily US. The actors portraying the students in the rowing team also went through training to play the sport, which adds a bit of realism to 'Heart of Champions.' On top of that, the film was captured on the campus of Louisiana State University, which completes the overall look and feel of the story.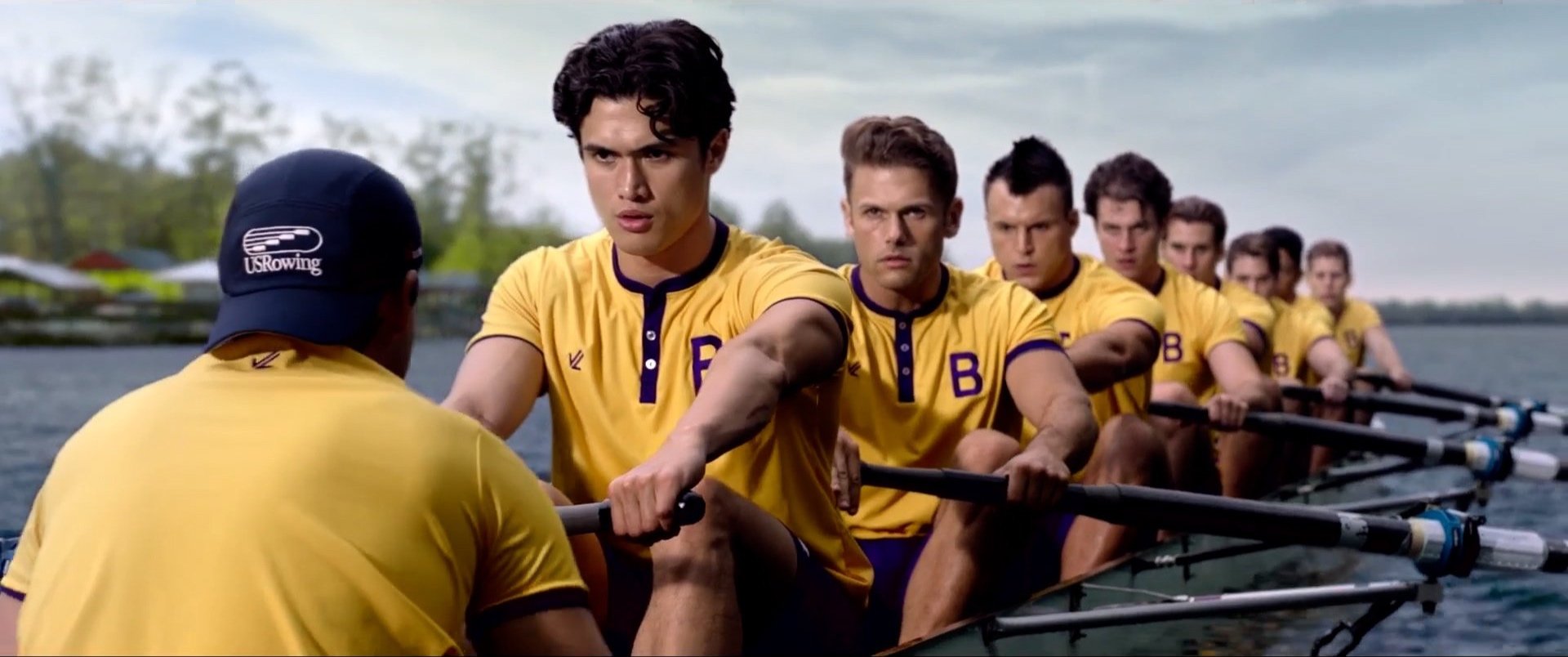 "We actually had quite the training regiment with a really amazing coach — Linda Muri, who's a decorated Olympian and just an incredible overall person so we got very lucky with that," said MacNicoll in a conversation with Latino Review Media. The actors were all part of a three-week-long boot camp on False River in Louisiana. They trained on the water from six in the morning and learned everything they needed to know to make the rowing look authentic on screen.
Though the story itself is quite compelling, it is Michael Shannon's acting that alleviates the script and really sells the story to the audience. Shannon takes on the role of coach Jack Murphy, who is tough as nails and values teamwork over all else because he himself knows what's it like to lose a team. Shannon's haunting looks into the distance while he's not shouting the rowing team into shape add a much-needed dose of drama to the sports film.
On working with Shannon in 'Heart of Champions,' MacNicoll said, "He really embodied this present, compassionate but disciplined leader. He was fantastic, and it was great to watch and learn from him from an acting standpoint. His embodiment of the character and his presence made it easy to listen to him and get into character."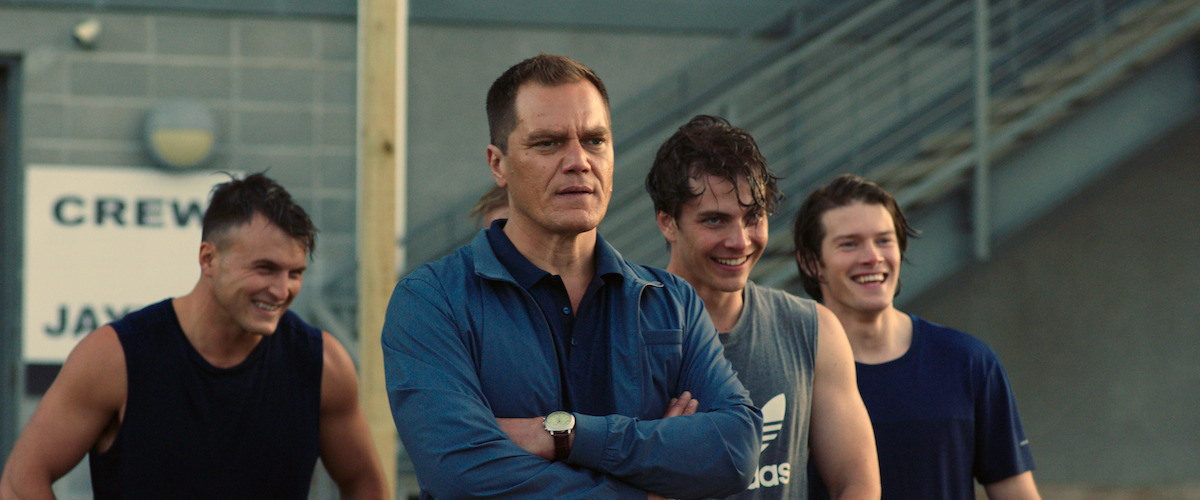 Though not a true story, 'Hearts of Champions' captures the essence of one through its depiction of competitive collegiate rowing. The frustration of losing in a sport, especially one that might have gotten more than a few students a scholarship into the University they are representing, is palpable on everybody's faces in the film. But more than that, 'Heart of Champions' sends the message that while individual talent is necessary, nobody can accomplish everything on their own and must learn to work together to survive.
Read More: Best Sports Movies on Netflix