Lifetime's 'Every Breath She Takes' is a thriller movie that stars Tamala Jones as Jules Baker, a married woman who believes that she has finally broken free of the abusive patterns of her husband Billy after the latter is killed during a house fire that started during their latest fight. Now, looking to move on from her past, she begins to rebuild her life and home from scratch but is bothered by people trying to pin down the death of Billy on her hands. Things get worse for her when it is proved that the fire was started deliberately.
Jules starts questioning her sanity and reality when she keeps having visions of her late husband. When she experiences a series of dangerous events, she starts questioning if Billy is still alive and has returned to get back at her by destroying everything in her life. Since there are some realistic themes, such as abusive marriage and vengeance, throughout the movie, it is only natural for you to wonder if the Darin Scott directorial is rooted in reality. So, to eliminate your doubts, let's explore the same, shall we?
Is Every Breath She Takes a True Story?
No, 'Every Breath She Takes' is not based on a true story. However, the enthralling screenplay can be credited to the collaborative effort of Amy Katherine Taylor and Jennifer Edwards, who combined their brilliant writing prowess and years of experience in the industry. Apart from being intriguing, the storyline is just as realistic as the writers ensured to include some prevalent subjects while developing the story.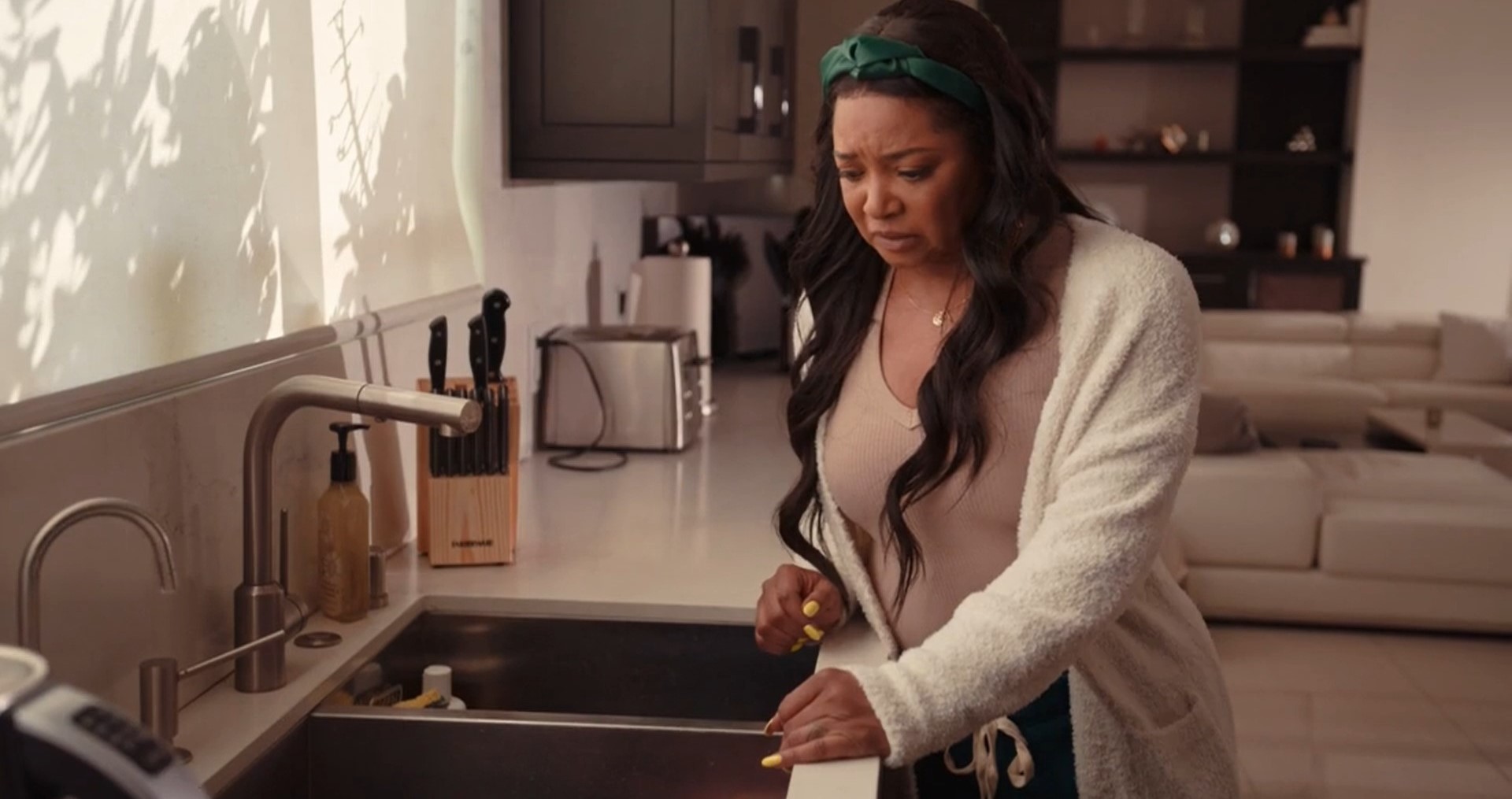 For instance, cases of domestic violence and abusive relationships are not unheard of in real life. Just as portrayed in 'Every Breath She Takes,' several real-life abusive relationships also tend to end in the death of one of the partners. Not only that, but reports suggest that many women experience fear or believe that someone close to them would harm or kill them, which is precisely what Jules goes through in the Lifetime film.
Furthermore, another reason you might find the themes and topics of the thriller movie familiar is that they have been explored in several films and TV shows over the years. One of the most similar examples has to be that of the 2017 thriller movie "Til Death Do Us Part.' Starring Annie Ilonzeh, Stephen Bishop, and Taye Diggs, the Chris Stokes and Marques Houston directorial revolves around an abusive marriage where the pregnant wife, Madison, fakes her own death to escape her abusive husband, Michael, with the help of her best friend.
After rebuilding her life and adopting a new identity, Madison finds another man named Alex Stone and begins to love again. However, her new life turns upside down when Michael somehow learns about her whereabouts, after which he makes her life a living hell just like before. As you may have noticed, the subjects of domestic violence and an abusive husband are common in both "Til Death Do Us Part' and 'Every Breath She Takes.' Besides, there are too many similarities between the characters and storylines of the two movies. Considering all these factors, we can conclude that the Lifetime movie might have several realistic themes and elements. Still, the truth remains that it has nothing to do with actual events.
Read More: Where Was Lifetime's Every Breath She Takes Filmed? Who is in the Cast?